How it works
We work closely with both dealers and lenders to provide you with a car buying experience that is more convenient and easier.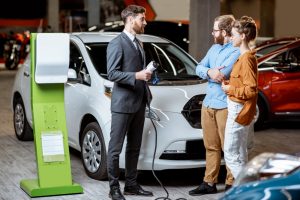 Use These Tips for Buying an Electric Car
By TheCarzingTeam • October 04, 2022
Gas prices are starting to decrease, but car owners are likely still finding their purchase price at the pump to be slightly overwhelming. In response to rising fuel costs, some consumers might be considering a new electric vehicle. Switching to an e...