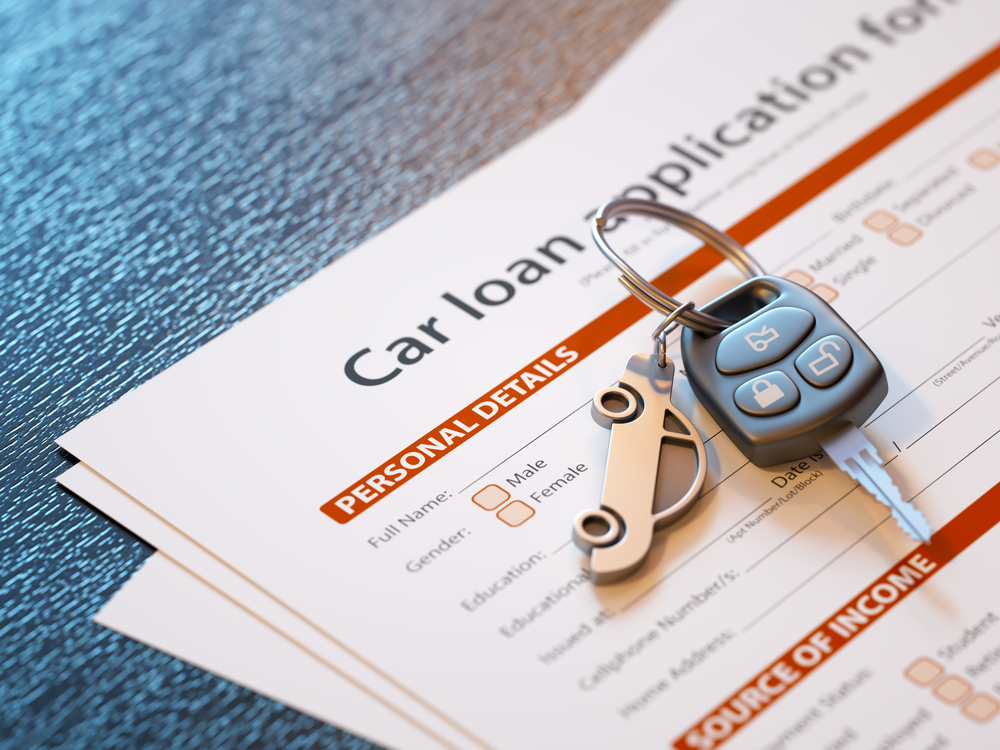 Here's How to Finance a Car When Buying a New or Pre-Owned Vehicle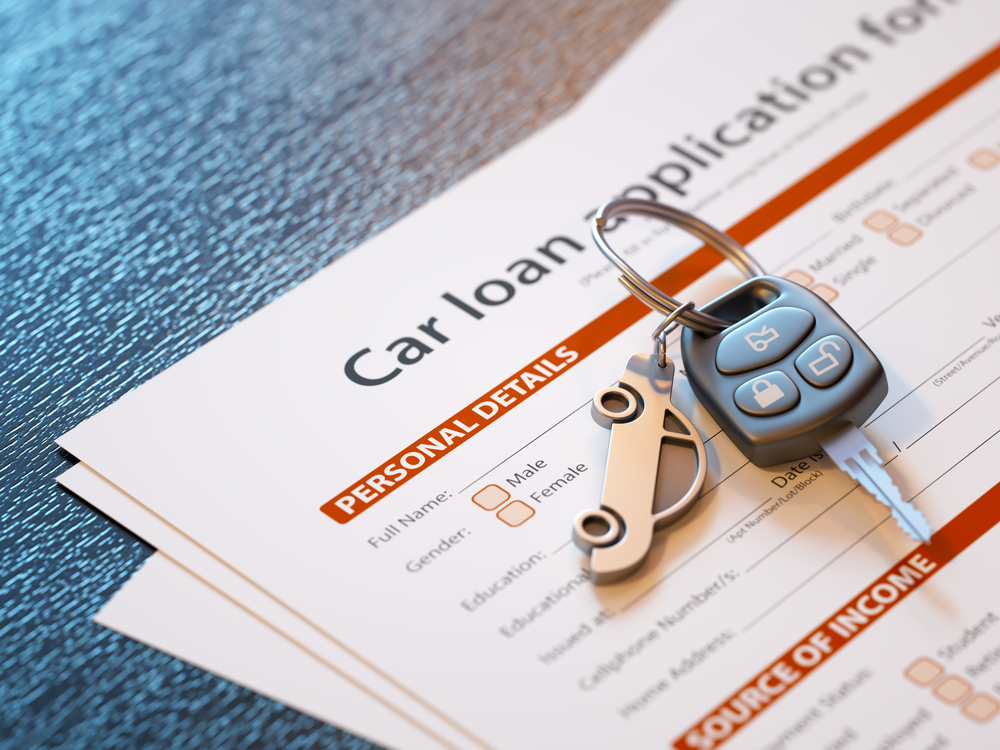 Some car buyers save money for years to ensure that they can buy a vehicle outright with cash. These buyers might know exactly how much they can spend on their vehicle and negotiate accordingly.
The cash buyer might not be the typical consumer, though. Many buyers have enough money for a down payment but they rely on a loan to pay for their vehicle. Individuals who are in the market to buy their first automobile might not know what to expect when it comes to securing a loan and financing their vehicle. Here's how to finance a car when buying a new or pre-owned vehicle:
Understand and check credit worthiness
Check the Credit Score
Before shopping for a new vehicle, car buyers might review their credit worthiness. Consumers can request a free credit report once per year for free. These reports are released from the three credit reporting bureaus: Equifax, Experian and TransUnion.
Reviewing credit reports each year can help consumers spot any issues with their credit, including potential errors or even suspicious activity that could indicate potential identity theft. These reports all provide consumers with their credit score; the three digit number is indicative of credit worthiness.
High scores, especially those with excellent credit, might have no issues securing loans with low interest rates and might get approved easily. Lower credit scores, however, indicates more risk for the lender; this is why lower scores usually lead to higher interest rates.
Here's how the numbers correlate to credit health:
Set a Budget
After consumers review their credit score, they can better understand if they might be able to secure lower rates or if they might battle with higher interest rates. This is important, as the budget can be impacted by interest rates. Monthly payments increase as interest rates increase, and this could crunch a consumer's car budget.
If an individual knows that they have fair or poor credit, they might have to focus on less expensive vehicles knowing that any car they need to finance might be impacted by higher rates for their loan. Consumers can research loan terms or rates that are associated with lower credit scores.
Consumers who review their credit report and learn that they have excellent credit could secure premium loan terms. They may be able to finance the car they want without worrying about interest rates overwhelming their budget. In the past, some car dealerships even offered zero percent interest rates to those who qualify!
Get Pre-Qualified
The term 'pre-qualified' is a process by which a consumer can better understand the amount of financing for which they might be able to qualify. This can help them then determine the best car for their budget or financing qualifications.
Getting pre-qualified for financing does not impact an individual's credit score. This process is known as a soft inquiry. Consumers might not have to submit their social security number; instead the process might require information like work history, mortgage/rent payments, etc.
Consumers should understand, though, that getting pre-qualified does not mean that they have been approved for financing. However, consumers can be denied when going through the pre-qualification process; this can actually save them from pursuing a hard inquiry that affects their credit.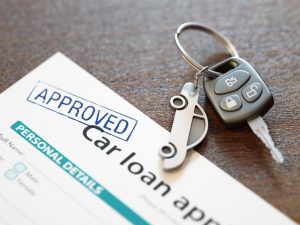 Get Approved for Financing
When a buyer gets pre-qualified for financing, they might receive different loan options for which they could qualify. If they are interested in moving forward with financing, they will need to get approved for the loan (or financing).
While the pre-qualification process is a soft credit inquiry, getting approved involves a 'hard inquiry' on an individual's credit. The consumer will need to submit more information, including their social security number. This process can affect the individual's credit score, but Experian explains the credit score might only be affected by a few points.
If an individual is approved for financing, they can elect to move forward with the loan or not. If they want to pursue the loan for their vehicle, they should read all the financing terms (including the monthly payment obligations) before signing.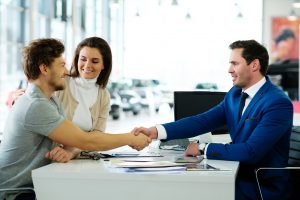 Where to Get Financed
The financing process isn't complicated, but it can be stressful for consumers. Many car buyers might apply for financing at the dealership, but car buyers should feel free to shop around to secure the best interest rates.
Car buyers can apply for financing through their bank, a credit union or another financial institution. If a buyer goes through the pre-qualification process and doesn't feel comfortable with the potential interest rates, they might pursue other options.
How to Trade-In a Financed Car
Some car buyers might want to trade in a vehicle that no longer meets their needs. Offering a trade-in is beneficial when buying for a new car as it can help offset the cost of the new vehicle. The value of a trade-in usually is credited as part of the buyer's down payment.
However, some car buyers might trade in a vehicle that still has an outstanding loan balance. If that vehicle is worth more than the remaining balance of the loan, the consumer might benefit from using the vehicle as a trade-in.
If the outstanding loan balance of the vehicle is higher than the value of the vehicle, the balance can be paid off or rolled into the loan of the new vehicle. If the buyer elects to roll the balance into the loan, this situation can lead to a new car being underwater—or negative in equity. Nerdwallet does not recommend that buyers roll in the balance of a financed car into the loan for the new car.
Before buyers offer a financed car as a trade-in, they can use Kelley Blue Book to better understand the trade-in value of the vehicle. This can also help them understand if the vehicle is worth more or less than the outstanding loan balance.
Use Carzing to Find the Best Financing Options
Car buyers looking for a new vehicle can use Carzing to search for all their options. Carzing lets buyers search for cars by make/model, price and body type.
Buyers also can use Carzing to get pre-qualified for financing. Buyers will need to enter basic information like work history and mortgage/rent payments, and they also can add in the value of a trade-in. Carzing will show all the financing options, and buyers can review their loan choices to find the best one to fit their budget. Carzing also helps buyers understand how much buyers will need for a down payment.
When buyers find the financing that works best for them, they can print out a voucher to present to a participating dealership. When they visit the dealership, they will complete a credit application to get approved for their financing. With Carzing, buyers can find their car and their financing from the comfort of home and allocate their dealership visit for taking a test drive, getting approved for financing and finalizing the transaction.
Carzing simplifies the buying process and helps the buyer feel more empowered by allowing them to take control of their financing choices.