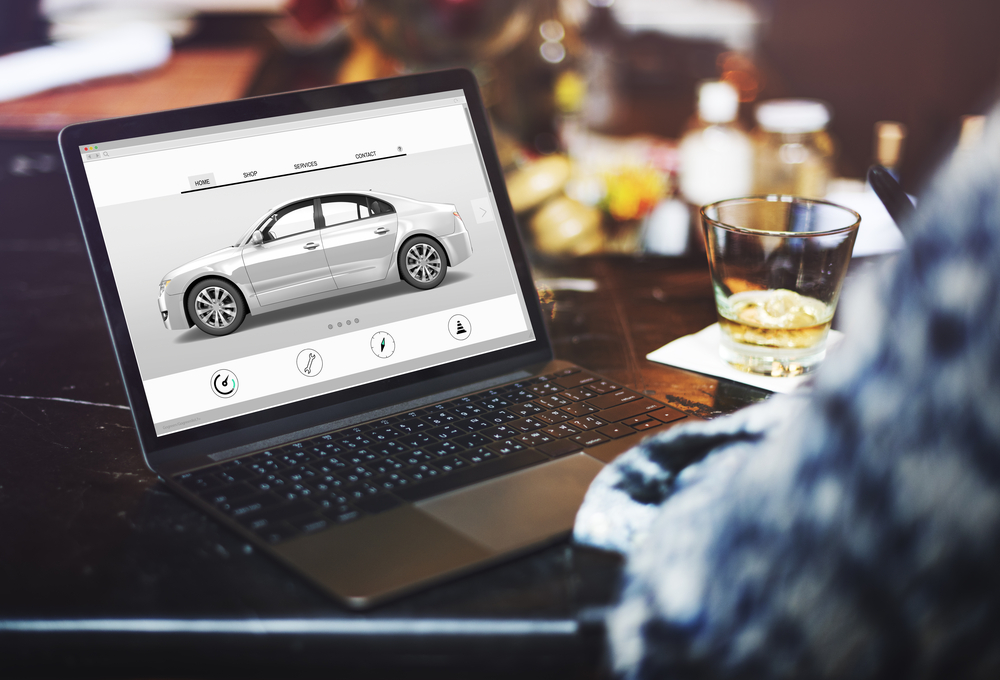 Use these 10 Tips When Buying a Car Online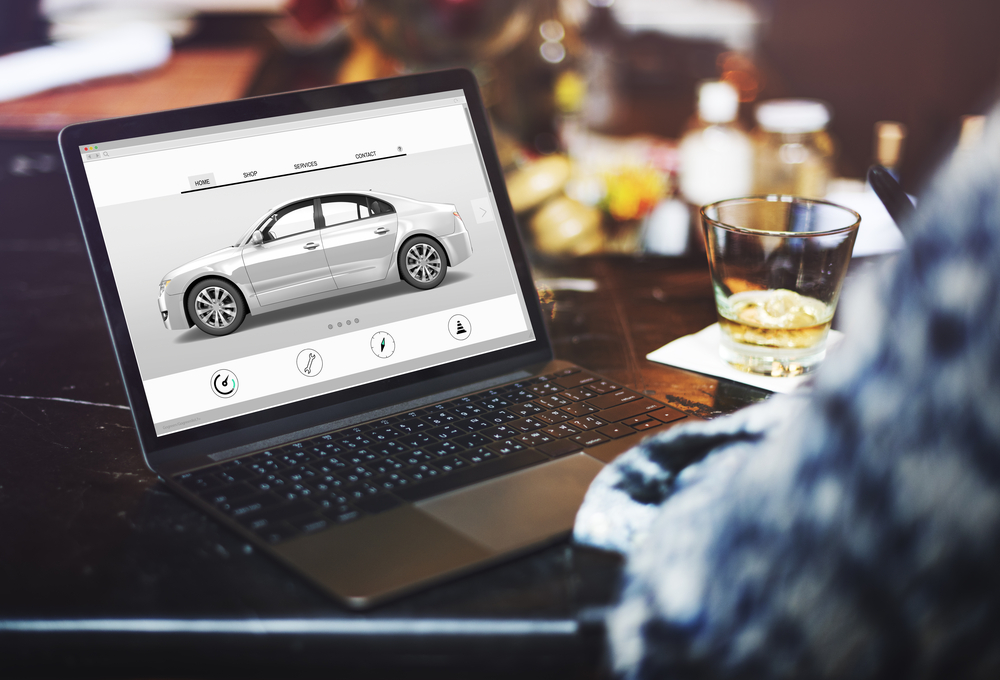 Shopping online for a new or used car is quickly becoming the norm. Buyers might have become accustomed to shopping online since the pandemic, and some younger consumers might simply prefer virtual shopping experiences and shopping at home.
The 2021 Cox Automotive Car Buyer Journey Study revealed that "mostly digital buyers," denoting buyers who spent more than 50 percent of the process online, expressed higher satisfaction related to the price they paid and had a greater trust, too. For buyers who are considering a digital move when shopping for a car, use these 10 tips when buying a car online:
Understand and stick to the budget.
Research prices across different companies and dealerships.
Get pre-qualified online.
Check banks and credit unions for rates, too.
For used cars, ask for a third-party inspection.
Understand that some companies won't negotiate.
Research the value of a trade-in (if applicable).
Inquire about delivery or pickup.
Know the Budget
The most important step when buying a car is to understand the budget. Experts recommend allocating less than 10 percent of monthly take-home pay towards a monthly car payment.
However, those with fewer expenses might be able to allocate a little more per month for their car. Individuals with a lot of expenses might have less to spend on a car payment; they might only be able to allocate five percent of their take-home pay.
Nerdwallet also offers a reverse auto loan calculator that lets consumers translate a budgeted monthly payment into the car's actual purchase price. This can help buyers shop for cars in their price range.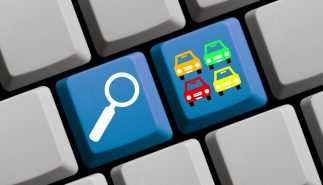 Research Prices across Different Companies and Dealerships
Buyers who want the best price for a new or used car might be prepared to conduct some research. Visit local dealerships to compare the prices of a particular make/model.
While the prices of new models might be comparable, used models could vary in cost according to their mileage, age, and condition. Some dealerships might offer deals or promotions on leases or new car purchases.
Look at all the nearby dealerships and car sites to find the best car for the best price.
Request a Carfax
Shopping for a new car means being the car's first owner. Shopping for a used car means purchasing a car that was owned by someone else or perhaps owned by many individuals. How many owners did it have? Was the car in any accidents? To understand the vehicle's history, request a Carfax.
The Carfax should include the number of previous owners and details about any prior accidents (and related repairs) as well as the car's service history. Review the Carfax so that there aren't any surprises.
Don't Skip a Test Drive
A car might seem like the perfect choice. It might have all the proper safety systems, wanted features, and is painted in the ideal hue. How does the car handle the road? The only way to know is to take a test drive.
Car buyers shouldn't skip a test drive of a vehicle, even when shopping online. Many car dealerships and car companies allow buyers to set up a test drive to ensure that they like the car. A test drive could reveal that the car isn't a great fit, but it also could seal the deal for the buyer.
Take the car for a quick drive and feel out its mechanics. Buyers also might get acclimated to the camera systems or other driving features, too. Some buyers discover that a specific part is more of a nuisance than a benefit. Driving the vehicle is the best way to understand it completely.
Get Pre-Qualified Online
Some car companies let buyers get pre-qualified for financing online. Getting pre-qualified doesn't impact the credit score, and it also doesn't require as much personal information as an approval. To get pre-qualified, buyers might need to enter their work history, monthly housing payments, how long they lived at their current address, and a few other details.
Buyers will then see the loans for which they might qualify. They can review the monthly payment amounts and terms for each loan to find the financing that fits their budget. In addition, each loan option might also include how much buyers will need to allocate for their down payment.
Getting pre-qualified helps buyers understand their financing options. However, getting pre-qualified doesn't mean that the buyer has been approved for a loan. They will need to submit more information for loan approval; getting approved is a hard credit inquiry.
Check Banks and Credit Unions for Rates
Since the Federal Reserve recently bumped up interest rates again, car buyers might find that the interest rates for auto loans could increase. To find the best interest rates, buyers could visit their personal bank or credit union to explore auto loan options.
Getting approved or securing a loan through a bank, credit union or other financial institution could give buyers a bit of leverage at a dealership. The loan serves as the budget or the bottom line for the purchase price. This could make it easier to walk away when the deal (or the price) isn't the best.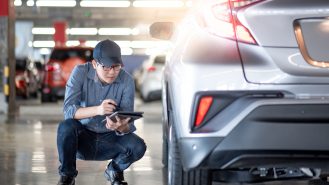 When Buying Used Cars, Ask for a Third-Party Inspection
Used car shoppers can request a Carfax to understand the car's history, but they also could request a third-party private inspection of the vehicle. Having an outside mechanic look over the car could help the buyer identify any problem areas.
If something is uncovered that is too expensive to repair, the buyer might walk away. However, small issues might be a point for more negotiations.
Understand that Some Companies Won't Negotiate
Some car companies list the price of the car and that price doesn't budge. There isn't room for negotiation. Buyers might like the cut-and-dry pricing of these companies, and they might find that it simplifies the process. However, some buyers like the bargaining and might gravitate towards in-person experiences.
While some companies might not negotiate, the price of the vehicle could be reduced when the buyer has a trade-in.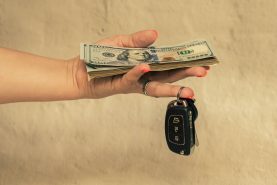 Research the Value of a Trade-In (If Applicable)
The value of a trade-in can help lower the cost of a new or used vehicle. To ensure that the car owner gets the best price for their trade-in, they can research the value of their car via Kelley Blue Book.
Car owners can start their research by entering their vehicle's VIN or license plate information. If this information isn't readily available, car owners can enter the make/model and year of their car. They also will need to select the trim option and any features.
KBB also will ask about the car's condition. Car owners should be as honest as possible about the condition. If car owners note that their car is in excellent condition, the estimated trade-in price will be inflated. Buyers likely won't receive this inflated price from dealerships, as dealerships know the value of the vehicle (and they will assess the condition).
Use KBB to find the estimated trade-in value to ensure that buyers get the best deal possible for their trade-in. If a buyer has been transparent about their vehicle and feels that the dealership is offering much less than they think the car is worth, they might just move on to a different dealership.
Inquire about Delivery or Pickup
Some car buyers want to complete the entire buying process online. If they are buying from a dealership or company that is out of state, they might need to find out how to get their car delivered or where they need to go to pick up their vehicle.
Some companies offer free delivery within a certain geographic range. Car buyers need to understand any delivery costs associated with their purchase, though. They could discover that buying a car online and having it delivered isn't a budget-friendly option.
Other Questions to Ask
Some car companies actually offer a return policy. However, this isn't always the case. If a buyer is purchasing a car online and cannot take a test drive, they might want to research and understand any applicable return policies for the vehicle.
For example, Carvana offers a seven-day, money-back guarantee. Carvana explains, though, that there are some exceptions; if there is a loan on the car, the return policy doesn't apply. In addition, if the car was damaged or in an accident, the car cannot be returned.
While shopping for a car and buying a car online can be convenient and a less stressful process, car buyers need to consider their budget before they shop. In addition, to find the best car prices, they might research prices from different companies and dealerships. Buyers also shouldn't skip the test drive, as driving the car can help buyers understand if it's really the best option.
Before committing to such a major purchase, buyers also can research all their financing options. Ask the questions and find the answers before signing on the dotted line; buying a car online can be easy and stress-free, but buyers who don't do their homework also could have a heavy dose of buyer's remorse.