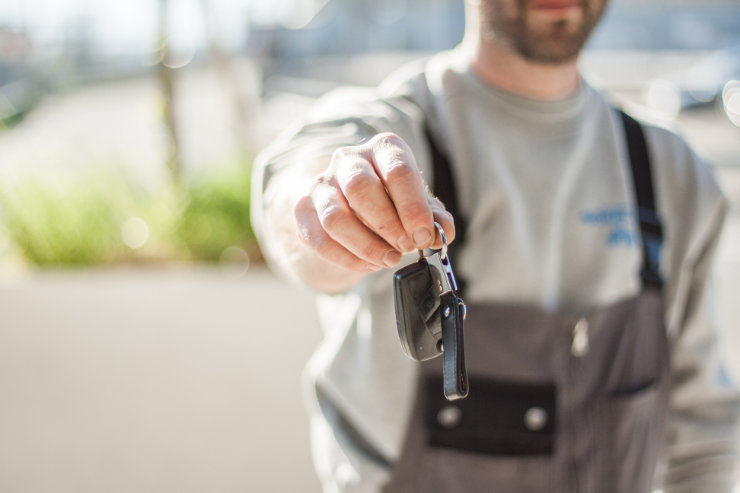 4 Steps To Selling A Car Fast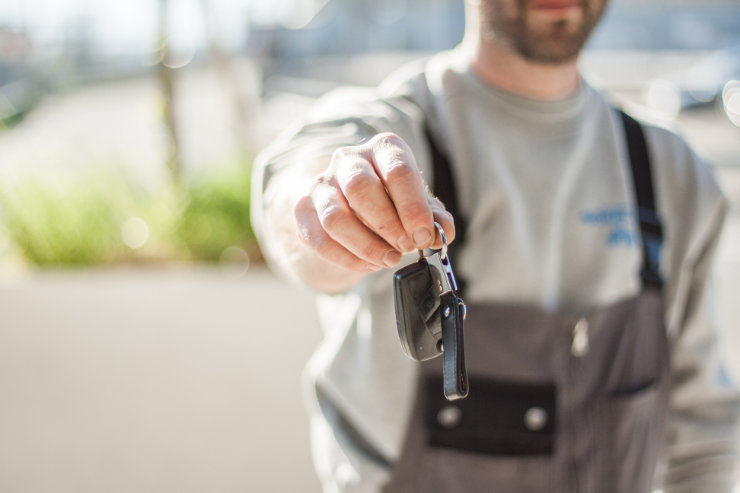 Often people associate selling cars with being time consuming and frustrating. However, it's never been easier! With services such as CarZing you can get instant cash offers right from the comfort of your home, and we'll even come pick the car up from your home free of charge. There has never been a better time to sell your car than right now. Used car prices have soared 30% in the past 12 months, making it the largest one-year increase for used car prices since 1975. High demand and limited supply are the main factors driving this increase in prices making it a great time for sellers. Below you'll find the necessary steps to take in order to make selling your car fast and hassle free.
1. Get all the Necessary Documents in Order
Your Car's Title: You'll need this to sell your car, it gives you the legal right to transfer ownership.
Contact Your Lender: If you still owe money on your vehicle's loan, you'll need to contact the lender to determine the correct way to transfer ownership.
Check Local DMV Requirements: DMV requirements vary from state to state on the necessary documents and steps that must be taken to transfer ownership.
2. Determine How You're Going to Sell Your Car
Sell Your Car Online: There are many services offered that will buy your car right from the comfort of your home. CarZing offers a Sell Your Car Feature that makes it quick and easy to sell your car. Simply answer a few questions about your car's mileage, condition, and accident history and a quote will be instantly generated for you.
Dealer Trade In: Most dealerships will buy your car if you're looking to replace it with one of their vehicles. If you already know what car you want to replace your existing one with, just go to their dealership and request a quote for your car. Selling your car to a dealership is very easy however, make sure to check online for your car's value and see what similar cars are selling for. Many dealerships will offer you below market value for your car.
Sell It Yourself: Selling your car yourself is often the best way to get maximum value for your vehicle, however it can be time consuming and frustrating to deal with potential buyers. You can list your car on local forums such as Craigslist or OfferUp. Many online car retailers will allow you to list your car on their site for a fee as an alternative to local forums. If you choose to sell your car yourself, make sure to take good photos and have the car in good condition when potential buyers come see it.
3. Establish an Asking Price
Determine Your Car's Value: Getting the best price for your car should be a priority. Look up your cars value on Kelly Blue Book or Edmunds and also check the price of similar cars on local sites. Once you have established your vehicle's value set and asking price that is slightly higher to accommodate for the inevitable negotiation that is to come from potential buyers.
Negotiate on the Price if Selling to a Dealership: If you go the route of selling to a dealership go prepared with supporting documents that show your vehicles fair market value to get the best price for your car. Be prepared to walk away if they aren't willing to pay you what your car is worth.
4. Sell Your Car
Once you have completed all the steps above you will have figured out what documents are required to sell your car, how you're going to sell it, and how much you should expect to get for your car. After you have closed the deal and received payment for your vehicle the only thing left to do is cancel your insurance policy or switch it to your new vehicle. Hopefully this article has answered your questions on how to sell your car fast and easy.