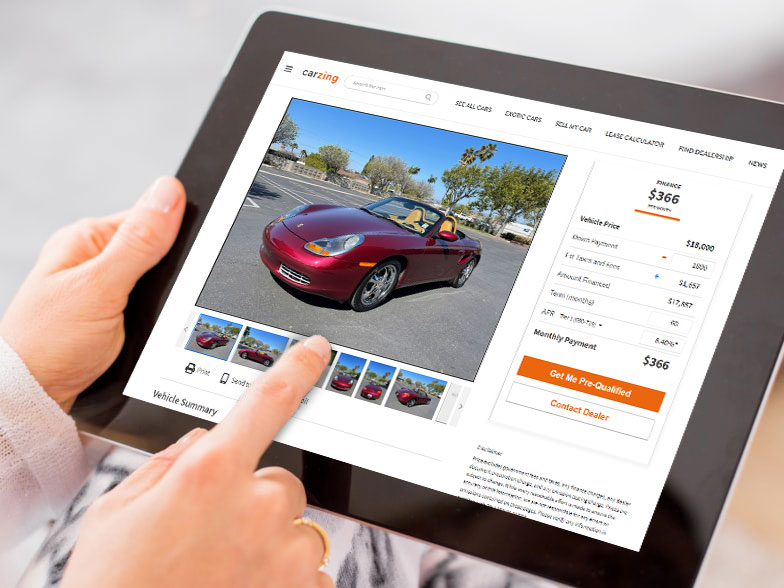 7 Best Car Buying Sites: A Better Way To Buy A Car Online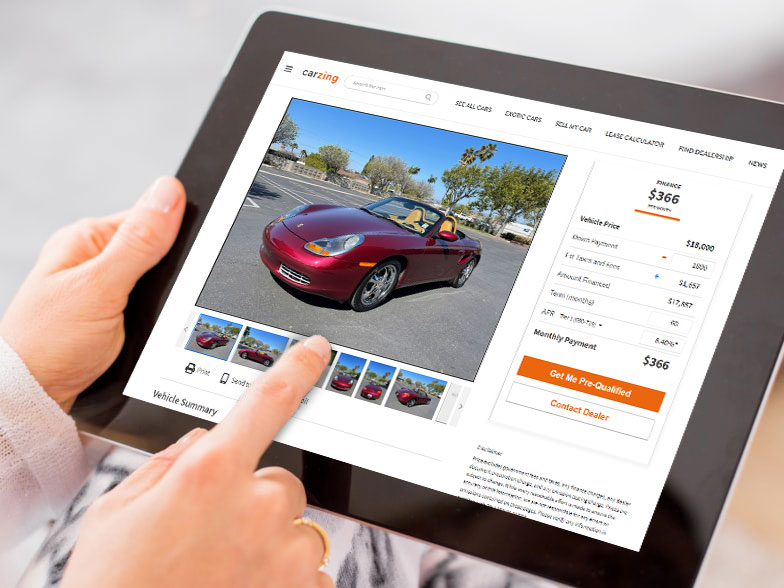 With online car buying becoming so prevalent and the best car buying sites are so numerous, how do you sift through all the noise and information to find a quality platform that meets your car buying needs?
Major players like CarGurus & Autotrader have recognized names in the industry, but there are other, lesser-known sites that have emerged as impressive and formidable options. They offer online car buyers the tools, features, and functions they need when taking the car buying journey online.
Here are a few of those unique, hidden-gem car listing websites that are helping thousands change the way to buy a car.
CarZing.com
Buying a car typically involves multiple tasks, including research, visiting the dealership, shopping, price comparison, selection, and financing. While many of the best car buying sites tout one or more of these as a service, CarZing stands out because it seamlessly blends all of these elements, saving you the time and click work of visiting multiple sites for multiple tasks and fragmented information. CarZing consolidates the car buying experience, making it more efficient and time-saving by getting pre-qualified for auto financing in minutes without impacting your credit score.
By entering your basic information, CarZing partners with Experian to do a soft pull of your credit history that will not affect your credit score, giving you valuable insight and information on your creditworthiness and what you prequalify for before you visit the dealership. The platform also partners with select lenders to customize an auto loan package that fits your budget and payment needs, allowing you to easily adjust loan factors such as down payment, monthly payment, and loan term. The deal scenario that you like best becomes the deal voucher that you bring with you to the dealer to help secure and expedite your purchase process.
"One of the biggest mistake people make when buying a new car is forgetting to include the cost of auto financing in the total price" CarZing instead solves this mistake for you by bringing the showroom and fiancé's office to you. With CarZing you can remove the mystery of auto financing & avoid the dealership haggle.
AutoCreditExpress.com
Having sub-par credit is no longer the unforgiving barrier it once was when trying to finance a car. AutoCreditExpress is a company designed to handle credit-challenged consumers. They are not a lender or finance company, but their core service is connecting car buyers to dealerships and lenders who specifically work with consumers lacking the credit robustness that other lenders typically require. Part of parent company Internet Brands, AutoCreditExpress works within a vast network of car buying, financing options, and dealers.
Autolist.com
Recently purchased by CarGurus, Autolist is an aggregator of vehicle listings from various car buying websites; search results and vehicles are consolidated and presented here. Autolist is a tool for car browsing and price comparison, however, there are no financing options and methodology on Autolist.
CarsDirect.com
Carsdirect.com lets you search multiple criteria and filters, including the standard make and model, but also more specific attributes like mileage, color, engine, and if there's an accompanying photo available. The site can assist with financing and also has a tool that lets you calculate trade-in valuation. The site has featured deals of the month as well as in-class model comparisons.