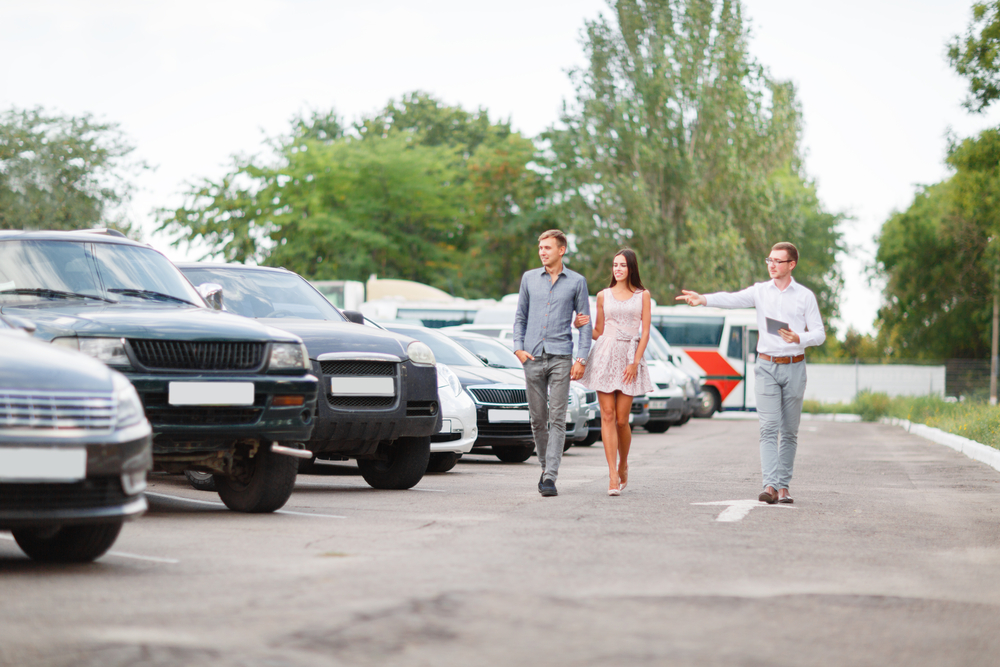 Before Buying a Used Car Always Do These 10 Things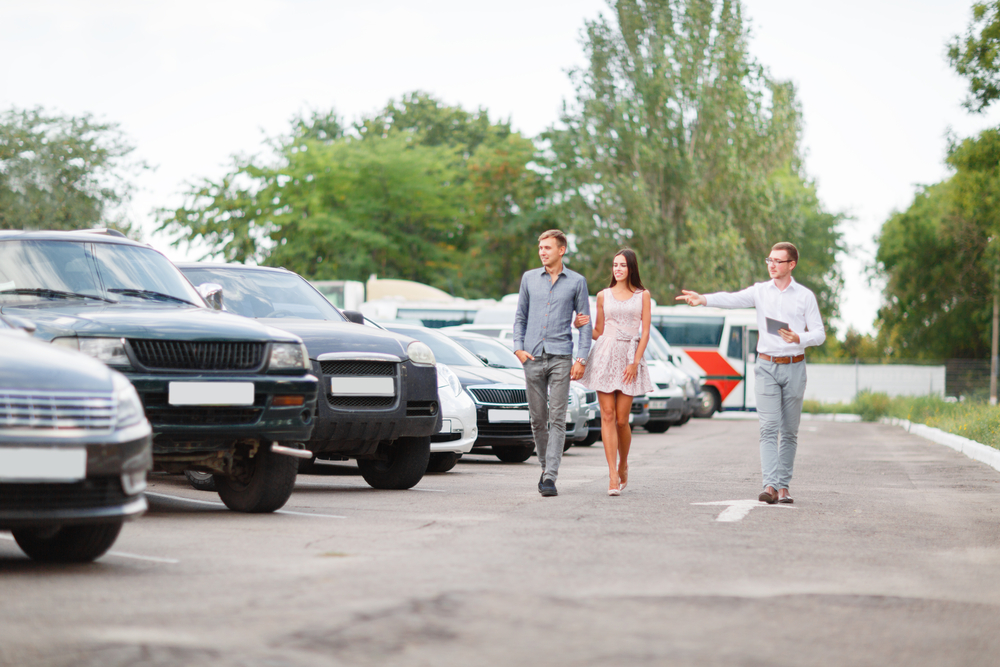 A used car is the preferred option for some buyers. As new cars depreciate the most during the first few years, buyers might just decide to buy an older model that has already depreciated. Other buyers, though, prefer used cars as they are typically less expensive than new models.
While buying a used car can lead to a great deal, not every used model is a great buy. Knowing the difference between a good used car and one that will lead to problems is all about research. Before buying a used car, always do these 10 things:
Check Kelley Blue Book (KBB) for car values
Research safety ratings of preferred models
Compare prices of different sellers
Shop around for the best financing
Try to put 10 percent down
Read the Buyer's Guide to understand warranties

Check Your Credit Score
Every consumer is entitled to a free credit report each year. If a car buyer hasn't received their yearly report, request it before buying a used vehicle. Reviewing the report helps buyers understand their creditworthiness or their credit risk; this can prepare the buyer for what interest rates they might expect.
While the credit score on a free report might not match up exactly to the score lenders see, it should be comparable. Buyers can use the score from their report when researching their interest rate options; some sites let car shoppers enter some basic data (including a credit score range) to better understand their financing options.
Reviewing a credit report also can help consumers spot any credit reporting errors, too.
Use Kelley Blue Book to Research Car Values
KBB is a trusted resource for finding estimated car values for a trade-in or for a used vehicle that a buyer is researching. If an individual has a vehicle that they plan to use as a trade-in to help offset the cost of the used car, they can use KBB to find the trade-in value.
Car owners will need to select the make/model and year of their vehicle. Then they can select any applicable options or trim styles for their vehicle. KBB also will ask about the condition of the car; owners should be honest about this, as the condition impacts the value.
KBB also can help car buyers better understand the value of used cars, too. When researching a particular model, select the option for 'resale value.' Then enter any applicable data for the car.
This tool can help buyers better understand what they might expect to pay for a used vehicle, however dealership prices may differ. Buyers also need to remember the dealerships need to add in profit margins, too. However, KBB can give buyers a good reference point.
Research Safety Ratings
When considering a used model, research the safety ratings to better understand how it might fare in an accident. The Insurance Institute for Highway Safety puts vehicles through safety tests and releases reports scoring their safety.
Car buyers can find the safety report on new or older models. Use the search query tool on the IIHS website and enter the make and model of the vehicle. Then buyers can select the year of the model to find the report for any older vehicles.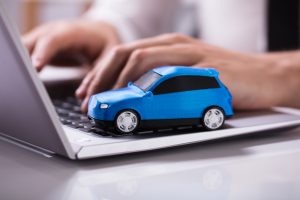 Compare Prices of Different Sellers and/or Dealerships
Car buyers want to find the best deal possible on a used vehicle. Use sites that show all the sellers offering the same model. This helps buyers compare different prices and see what models are available.
Keep in mind, though, that multiple factors affect price. The same make/model could be older or newer; the vehicle also could have higher mileage or be in poor (or good) condition. When all things are equal (make/model/year), condition or mileage might be the issue affecting price.
Car buyers will typically notice that dealerships might have different model years, colors or even models with more (or less) options. Look closely at all the available options to find the best for the budget and driving needs.
Some buyers want a car with advanced safety features. Others want high-end details like leather interior or power seats. Review all the specs and all the options of the models.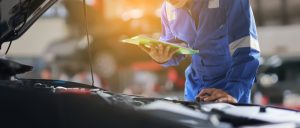 Request an Inspection
When considering a used vehicle at a dealership or even through a private seller, buyers can request an inspection. Consumer Reports includes an extensive tutorial on how buyers can do the inspection themselves.
However, buyers also can request to take it to a mechanic to have a thorough inspection. Consumer Reports explains that dealerships shouldn't have an issue with this request.
The price of the inspection, though, is the responsibility of the potential buyer. However, it could help buyers catch serious (or even just minor) issues.
Review the Carfax Report
Buyers also should review a vehicle's Carfax report. This will note the number of previous owners and any reported accidents, the car's use, recall info and other data. The Carfax report is yet another resource that can help the buyer better understand the story behind the vehicle.
Ask for the Carfax report and review it before making a purchase decision.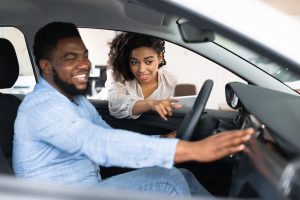 Take a Test Drive
The car might seem perfect inside and out. The Carfax report might be clean. The inspection was great. Don't forget to take a test drive, though. Even if the car is a great option, if it isn't comfortable or the buyer doesn't like how it drives, it might not be the ideal vehicle.
The test drive can be a key factor in finding the right vehicle. Buyers might decide to test drive a few different models.
Shop Around to Find the Best Financing
Many dealerships offer to help buyers find financing. This is a convenient way to find a loan, but it might not always result in financing with the best rates and terms.
If possible, buyers can shop around to find the best financing for their budget. Carzing lets car buyer get pre-qualified for financing; buyers just need to enter some basic data, and they can review all their possible financing options. Choose the loan with the lowest interest rate and best terms, and then print out a voucher to present to a participating dealership.
Getting pre-qualified doesn't mean a buyer is approved for a loan. However, the process can help buyers better understand the financing options for which they might qualify. Buyers will need to complete a credit application at the dealership to get approved for financing.
Try to Make a 10 Percent Down Payment
When buying a new car, experts recommend making a 20 percent down payment. This helps to offset the impact of depreciation. For new cars, depreciation is worse in the first few years.
The value of older cars has been impacted by depreciation. However, experts recommend that buyers allocate 10 percent of the car's purchase price for the down payment.
Nerdwallet explains that a down payment can help reduce monthly car payment amounts, decrease the loan to value ratio, and buyers might even receive a lower interest rate. The less financing a buyer needs, the less risk the lender holds.
Read the Buyer's Guide
Warranties are common for new cars, but they also are applicable for used cars. CreditKarma explains that buyers can understand any applicable warranties for a used car by reading the Buyer's Guide; this, per the site, is affixed on a car's window.
If the Buyer's Guide states 'as is,' any repairs or problems after purchase are the buyer's issue. However, for cars with any applicable warranties, the Guide will state how much of the repair cost is covered (noted in percentages).
The Buyer's Guide is required to be included by dealerships, but private sellers don't have to provide a Buyer's Guide. In addition, laws about 'as is' vary by state. CreditKarma recommends that buyers research the guidelines where they live.
Before Buying a Used Vehicle Always Research
Shopping for a used car can lead to a reliable car that's fairly priced and in great condition. When looking for a used car, though, buyers should always research their options. Compare prices, look at different financing options, read the Carfax and request an inspection, too. Thorough research can help buyers understand when to finalize the deal and when to walk away.