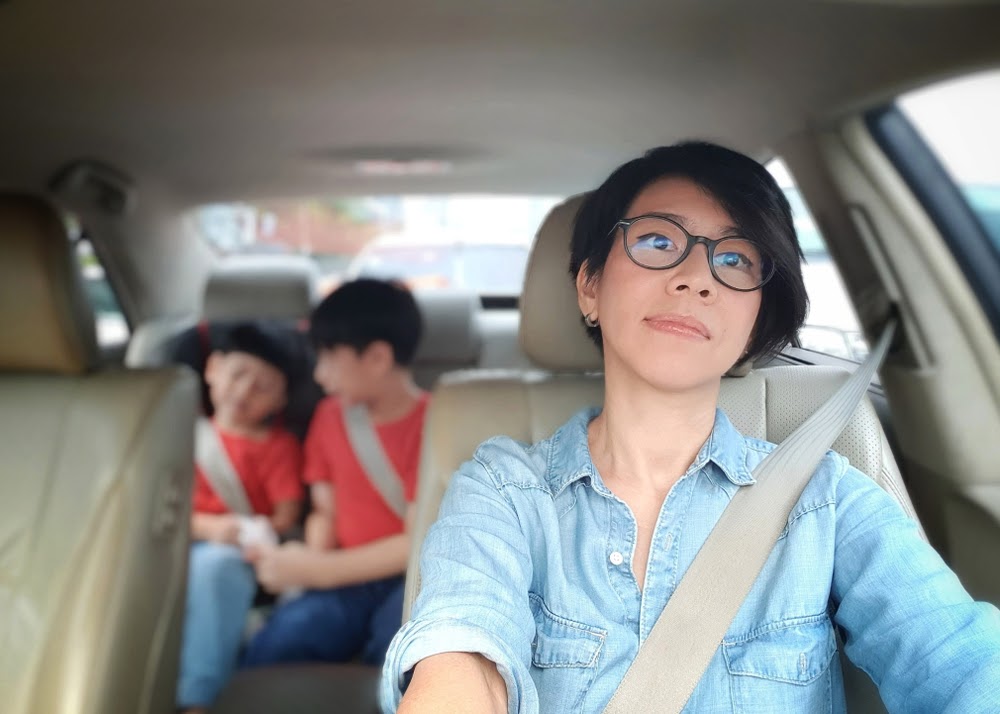 What is the Best Car for a Single Moms?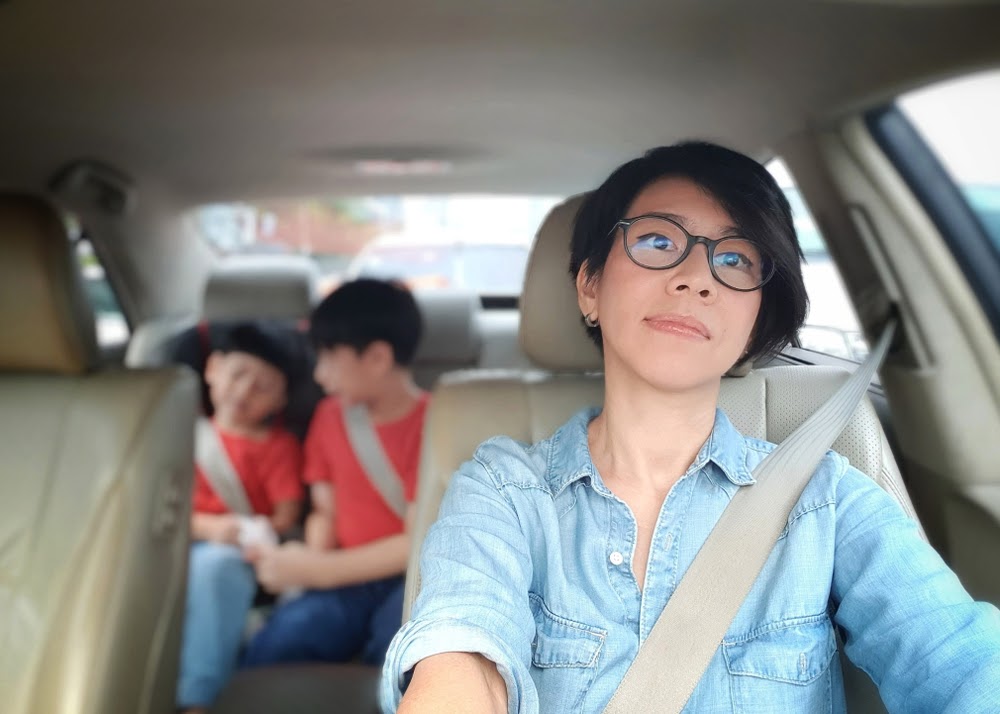 Parents need cars that can safely transport their kids, maybe their kids' friends, plus any gear for sports, dance, or other activities. Parents might want cars with advanced entertainment systems like television screens for movies. They might desire advanced safety features, too.
Parents all need something different from their vehicle. What about single moms or dads? What is the best car for a single mom? A single car doesn't meet the need for every buyer, and single moms, single dads, single parents all might have different preferences.
The best car for single moms is the car that meets every need. The car that mom loves. And the car that can, of course, fit the entire family…plus room to spare!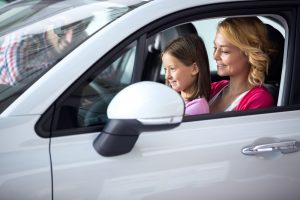 Cars for Single Moms: SUVs, Sedans, Luxury…Whatever She Wants!
Choosing the right car isn't about what's best for single moms, single dads or families…it's about what's right for the buyer. There is no stereotypical car for single moms, and to suggest there is would be a bit silly.
Every buyer needs to find a car that works for their lifestyle, their budget, their space needs and their safety, too. Some buyers like driving smaller cars, others want large full-size SUVs. Single moms may narrow down their choices based on many different factors.
For moms that have three or more children, the size of the car needs to fit everyone. Plus room for every child's equipment for sports or rec activities. Are kids in the marching band? Do they play large instruments? Does mom need space for hockey sticks, baseball bats?
Those who need larger vehicles can choose mid-size or full-size SUVs, large sedans or even a minivan! Foldover seats could add extra space for storing equipment. For families that love to go for camping trips, towing capacity might need to be considered (if mom has a small camper or a small trailer for gear).
So how does each individual choose the best car? Here's what to consider when researching new cars:
Budget.

Every buyer should know how much they can reasonably spend on a car. This means understanding the best monthly payment for the budget.

Size and space needs.

A family of five needs

a car that can fit everyone

. Keep space in mind when shopping.

Growth needs.

Maybe the family isn't growing, but the kids will! The car should fit growing kids; is there enough space in the backseat as kids grow taller?

Driving comfort.

Some drivers don't like large cars. Get an idea about the type of car that suits the individual driving preferences.

Brand loyalty.

Buyers may only buy from a certain brand…although this isn't always the case.

Safety features.

Are there safety features for which the buyer won't compromise? Maybe this includes a full camera system, blind spot warnings, etc.

Best Car for Single Moms…Fits the Budget!
The budget is probably the most important factor when shopping for a car or when finding the best car for the buyer. A car that is too expensive will add stress and could possibly lead to financial issues in the future.
Buyers should look at their monthly income and expenses and then determine how much they can reasonably spend on a monthly payment for a new car. Some buyers might save up for a car and pay everything up front.
NerdWallet offers a tool that helps buyers calculate how much they can spend each month on a car. Buyers will need to know their credit score (or at least an estimate of their score). The tool also will ask for a preferred loan term (60 months, 72 months, etc.).
NerdWallet recommends allocating less than 10 percent of monthly income (take-home pay!) on a car payment. So if the buyer makes $3,000 per month, they should spend less than $300 on a monthly car payment.
Once buyers know how much they can afford to spend on a car, they can start to look at their options. If they use the NerdWallet tool, car recommendations will be provided. However, buyers also can research cars that fit into their budget parameters.
For a total cost estimation of the vehicle, multiply the maximum monthly payment by the loan term. So, again, if a buyer makes $3,000 per month, they should spend less than $300 on the car. Assume a car payment of $290 (at most) for 60 months (a five-year loan). They can spend less than $17,000 on a car to get the monthly payment they need…remember that interest will factor into this, too.
Again, this is all about estimation. Loan interest rates may vary. So buyers might have to choose a less expensive vehicle to still get the monthly payment they want. Buyers also need to factor in a down payment.
What Cars are Spacious for Larger Families?
Space is important for large families. The vehicle has to offer room for everyone and storage space, too. What vehicles are large enough for big families?
Again, the budget can affect these choices (related to make/model), but the most spacious vehicles will include:
Families who need a lot of space for a lower budget point might opt for used models. Finding the best car is sometimes a bit of a treasure hunt; buyers might have to factor in multiple needs and then zero in on their options.
Finding the Best Car Online
The hunt for the perfect car can take some time…even if the budget isn't tight. Buyers might want specific features or they might not know what type of car they want. Researching online can help!
Use Carzing to help simplify the car search. Buyers can search for cars by keyword, make/model or even price. For those who know their budget, searching by price could be the easiest option.
Carzing will show all the nearby options. When searching by price, though, the search results could be a bit too plentiful. In that case, buyers can further refine their search by using the tool bar on the left of their results. Limit the search to new or used cars, choose a specific transmission type, a favorite color or select safety features like backup cameras.
Once the search has been refined to the buyer's preferences, they can start to narrow down their choices even further. And to make the buying process even easier, buyers can get prequalified for financing via Carzing. Choose from loan terms and monthly payments that fit the budget. And learn how much is needed for a down payment.
After getting prequalified, buyers can visit the dealership to test drive their favorite cars on their list. Find out if the car is best for the family…and the family's needs. There may be several cars on the list for a test drive, or maybe the buyer knows the exact car they want.
By using Carzing, though, moms can spend less time at the dealership browsing and more time focused on securing the deal for their ideal car. Sign the papers and then drive off in the car. It's easy, it's stress-free and Carzing saves time for moms who are too busy to spend hours at a dealership.
What is the best car for single moms? Whatever car she wants! And Carzing can help her find it!