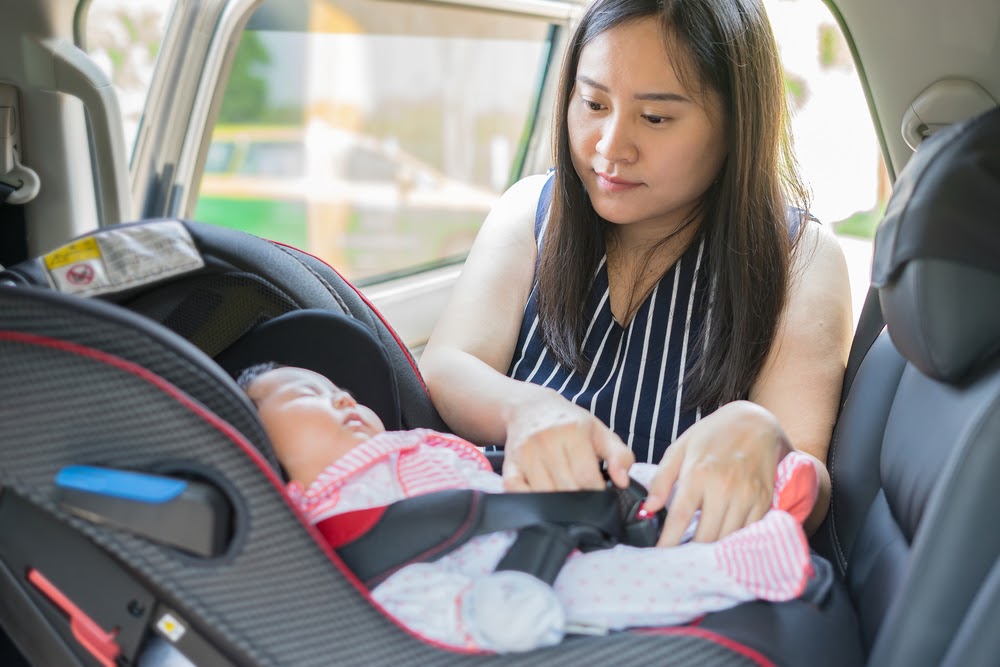 The Best Cars for New Parents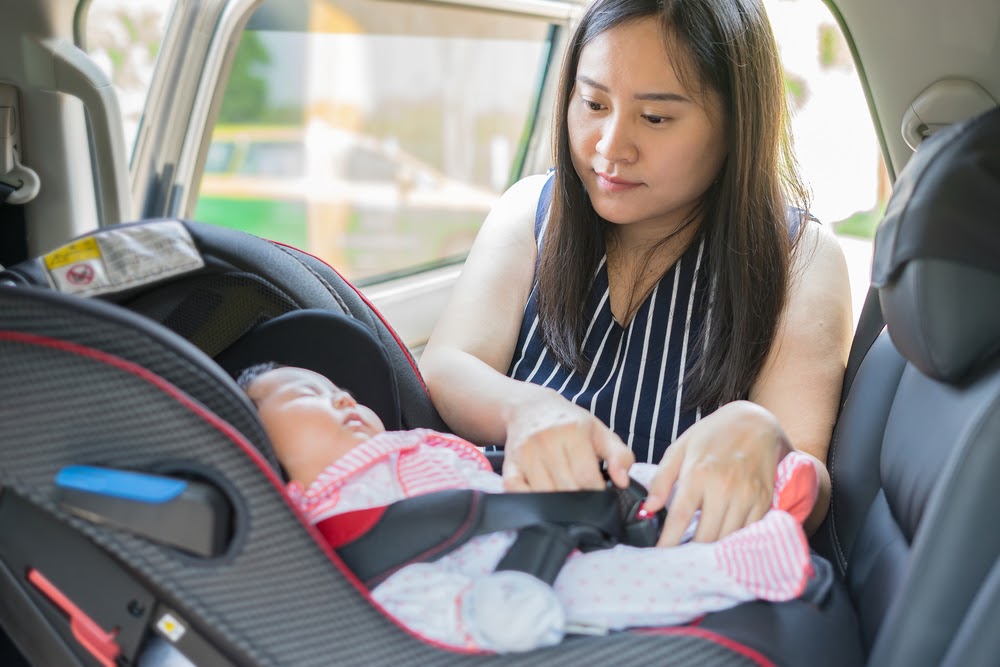 When families are expecting a new member of the family, whether through pregnancy or adoption, a new car might be necessary. What are the best cars for new parents? Is there a single vehicle that is the best choice for parents?
Safety ratings and the family's budget may be the top priorities when shopping for a new car. While space needs also may play a role in the type of car a family chooses, growing the family doesn't mean that parents must drive a large car. However, larger cars may fare better in an accident, as the size of their front end offers more protection.
There isn't one single 'best car' for all parents. Some families have unique considerations–maybe they're expecting multiples. Others are incredibly brand loyal.
Some buyers may have no idea what car they need for their growing family. For buyers who are simply overwhelmed with choices for their new stage of life, focusing on safety, space and the car budget can help narrow down the decision.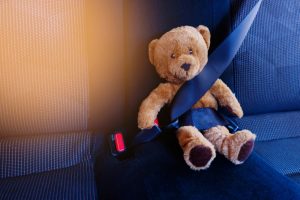 What are the Safest Cars Families and their Precious Cargo?
Popular larger vehicle choices for new parents include midsize cars, minivans or full-size SUVS. Regardless of the body type preferred, parents will want to choose a vehicle that has performed well in safety tests. The Insurance Institute for Highway Safety (IIHS) provides safety ratings and data for each vehicle class.
For families who are unsure what vehicles are the safest option, Carzing rounded up the IIHS' Top Safety Pick+ winners for midsize cars, small SUVs, midsize SUVs, full size SUVs, and minivans (the site also includes separate winners for luxury models):
Midsize Cars
2021 Honda Accord 4-door sedan
2021-2022 Kia K5 4-door sedan
2021 Mazda 6 4-door sedan
2021 Nissan Altima 4-door sedan
2021 Nissan Maxima 4-door sedan
2021-2022 Subaru Legacy 4-door sedan
2021-2022 Subaru Outback 4-door wagon
2021-2022 Toyota Camry 4-door sedan
Small SUVs
2021-2022 Chevrolet Trailblazer 4-door SUV
2021 Ford Bronco Sport 4-door SUV
2022 Hyundai Tucson 4-door SUV
2021 Mazda CX-3 4-door SUV
2021 Mazda CX-30 4-door SUV (after 9/2020)
2021 Mazda CX-5 4-door SUV
2022 Mitsubishi Outlander Sport 4-door SUV (after 6/2021)
2021 Nissan Rogue 4-door SUV
2021 Subaru Forester 4-door SUV
2021-2022 Volvo XC40 4-door SUV
2021-2022 Volvo XC40 Recharge 4-door SUV
Midsize SUVs
2021 Ford Explorer 4-door SUV
2021 Hyundai Palisade 4-door SUV
2022 Hyundai Santa Fe 4-door SUV
2021 Mazda CX-9 4-door SUV
2021 Nissan Murano 4-door SUV
2021-2022 Subaru Ascent 4-door SUV
2021 Toyota Highlander 4-door SUV
2021 Volkswagen ID.4 4-door SUV
Large SUVs
2021-2022 Audi e-tron 4-door SUV
2021-2022 Audi e-tron Sport 4-door SUV
Minivans
2021-2022 Honda Odyssey Minivan
2021 Toyota Sienna Minivan
Know the Car Budget
Families might be on a budget when looking for a new car. While the above recommendations can help families find the safest vehicles, families also might need to look at their finances to determine the most affordable option.
New cars are often more expensive than used models, and shopping for a used or preowned vehicle could be a more affordable option. When families are searching for used models to fit their budget, they can research the safety ratings for older vehicles, too.
The IIHS provides an easy search system that lets buyers look up any make and model to better understand its safety rating. Families can use this resource to help guide them when shopping for used SUVs, minivans or sedans.
When researching the safety ratings of pre owned or used models, parents can research the safety latch systems in any new car they may be considering. Babies and young toddlers will sit in a rear-facing car seat. This seat is designed to fasten securely in the back seat with the help of a latch system. New cars will include these safety latches, and this safety feature is an important detail for parents to consider.
The IIHS rates the latches for ease of use. Parents should review this rating on any car they are researching. While it might seem like a minor detail, if the latch or safety system is difficult to use for securing the baby seat, it can quickly become a source of frustration.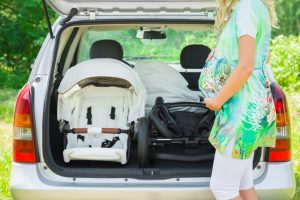 Consider the Storage!
Beyond price and safety, parents will want extra storage to haul strollers, gear and other necessities. As children get older, though, parents also may think about space for growing.
Even before adding to the family, parents probably sized up the storage space of their car to ensure that it met their needs. The trunk and cargo areas need to be spacious enough for parents' current needs, but is there room for more items like a foldable stroller or other necessary items for children?
Many families keep their cars for several years, and parents might need to plan for the future of that vehicle. Other families keep their cars until they stop running (or close to it). If this is the case, parents also might need to think about when the baby grows to become school age.
Use Carzing to find the Best Cars for New Parents
On the hunt for the best cars for growing families? Carzing lets buyers search for vehicles by make/model, price, body type or just by using keywords.
Once buyers hit that search button, they will see all the nearby results. If the query returns too many options, refine the choices by choosing additional preferences like drivetrain, color, transmission and more. Buyers also can opt to eliminate new models or used models.
Some searches might result in only a few choices, depending on availability in the area. To widen the search, buyers can opt to expand their geographic preference. However, buyers should only expand their geographic range to a distance that they feel comfortable traveling. Expanding it too wide could result in out-of-state results!
If budget, age of the vehicle or mileage is an issue, Carzing also lets buyers sort their results according to their preferences. Sort by price, distance, year, mileage or by the best match!
When buyers finally uncover their perfect family car, they can get prequalified for financing using Carzing, too! And prequalifying doesn't require a social security number!
If buyers have a car that they would like to use for a trade-in, they can enter this information. Carzing will consider this data when pulling up all the financing options.
With Carzing, buyers are in control of the entire process. Search for a car at any time—day or night. The internet is always open, which means buyers can take some time to think about the options, too. There is no hurry! Don't stress.
While shopping in a dealership might feel high-pressure, Carzing is meant to be relaxed for buyers. Enjoy the search, look at different options, choose different features, and then see what the search returns.
Carzing's prequalification process also lets buyers find the best financing option for their needs and lifestyle. Choose from the monthly payment that works for the budget or opt for a specific loan term. Again, the buyer is in control.
After getting prequalified, buyers can visit a participating dealership and see the car in person. Take a test drive, then fill out the credit application and finalize the deal!