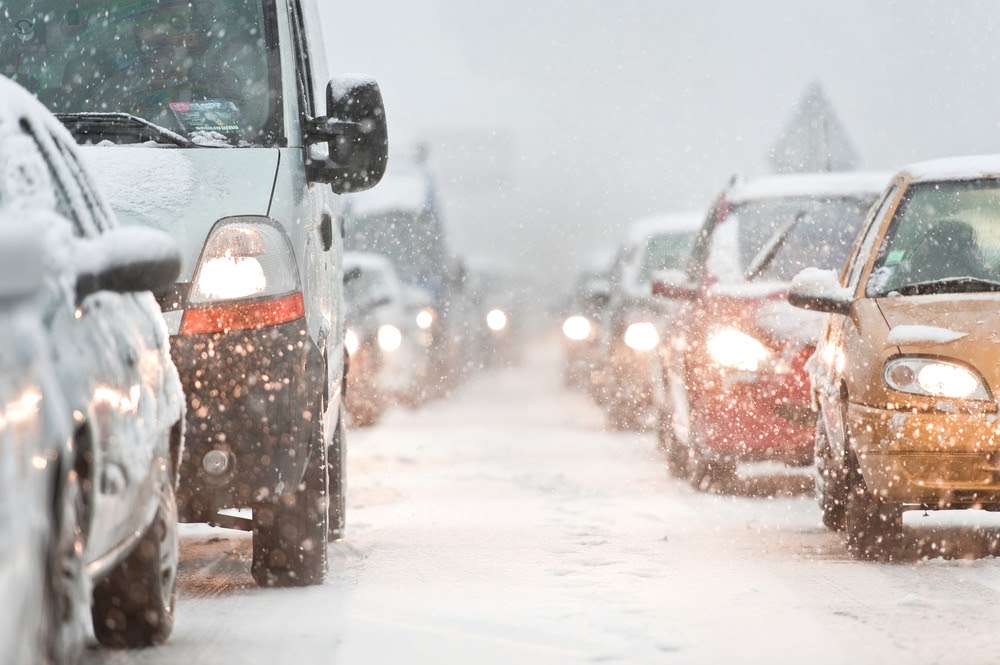 Best Cars for Snow and Ice Driving 2022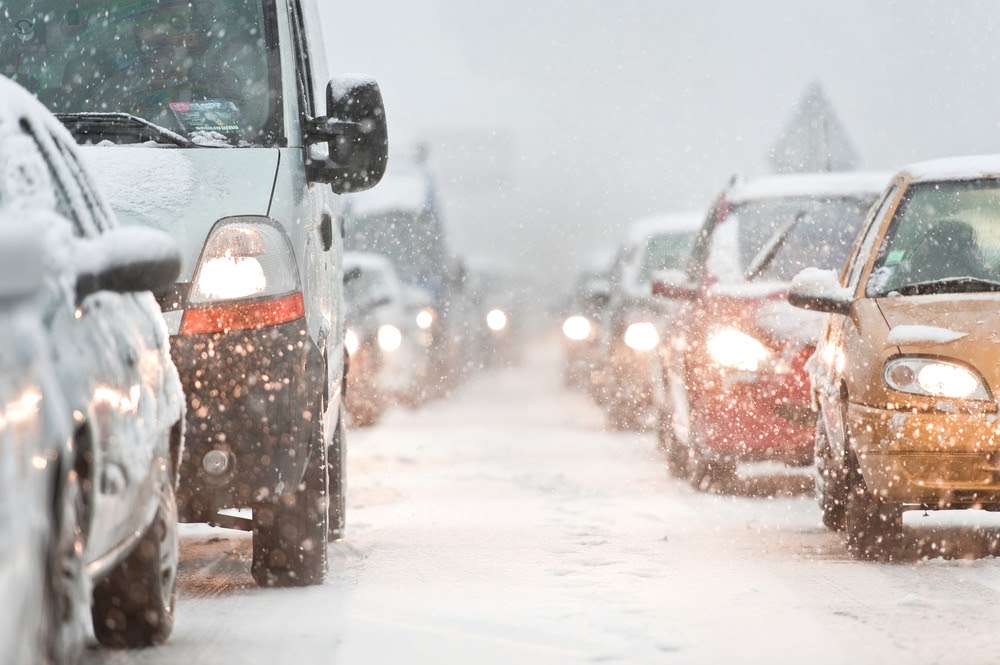 Driving in winter weather can be a harrowing experience. Even if you've lived in an icy, snowy climate all your life, it can still pose a risk. That's why it's important to drive a car that's equipped for this kind of weather, one that makes you feel safe no matter what it's like outside.
Fortunately, there are many 2022 models that are built for winter weather. Check out a few of them, as well as some helpful driving tips, below.
The 2022 Subaru Forester
Many cars are great for snow and ice driving only after you've added in all the upgrades. Thankfully, this isn't true of the 2022 Subaru Forester. This car comes standard with just about everything you need to stay safe in snow. Features include:
182 horsepower

All-wheel drive

Vehicle dynamics control
Of course, you can add in extras if you want, but there's really no need. This car is incredibly safe as is.
The 2022 Jeep Grand Cherokee
If you want less of a car and more of an SUV, consider the 2022 Jeep Grand Cherokee. Don't let the large size fool you either. This vehicle can handle not just any weather conditions, but also any type of terrain as well. Featuring up to 290 horsepower and plenty of customization options, this is one vehicle that can take anything you (or the weather) throw at it.
The 2022 Toyota RAV4
The Toyota RAV4 also technically qualifies as an SUV, but it doesn't look like one. Surprisingly small and compact, this vehicle is primed for winter driving. Plus, it's one of the more affordable winter-ready vehicles you'll find on the market. If you want an SUV that doesn't feel or handle like one, but that has just as much power, this is a great choice.
The 2022 Honda CRV
Worried about your wheels skidding in the snow? The 2022 Honda CRV has you covered. It comes with front-wheel drive. Or, if you upgrade, you can enjoy all-wheel drive for even better handling in all conditions. Pro Tip: for drivers in harsh climates, all-wheel drive is almost always worth opting for.
The 2022 Subaru Crosstrek
Like most Subarus, the 2022 Subaru Crosstrek features the aforementioned all-wheel drive, all without you paying any extra. Additionally, drivers will enjoy all the ground clearance this vehicle offers, which helps with navigating even the most treacherous terrain. Some owners do complain that this vehicle doesn't get a ton of speed. But, when driving in dangerous weather, that can actually be a point in its favor.
The 2022 Tesla Model X
For a car that can handle not just snow and ice, but anything and everything, choose the 2022 Tesla Model X. Of course, this car does come with a hefty price tag, but many drivers consider it money well spent. In addition to being equipped to tackle frigid conditions, this car is very stylish and handles just like a sports car despite its large and in-charge size.
The 2022 Mazda CX-9
Get up off that icy ground with the Mazda CX-9, which features more than 8 inches of ground clearance. Plus, you'll stay cozy and comfortable in winter weather thanks to the heated seats. For an additional cost, you can even get safety-conscious all-wheel drive. As mentioned, we definitely think the upgrade is a smart move.
The 2022 Subaru WRX
There's a reason we've included so many Subarus on our list. It's because these cars are truly built for all weather conditions. This one has a particularly powerful engine that will help you to plow right through snow and ice safely. You'll also enjoy all-wheel drive, which can work to prevent or stop spinning on ice. Great handling and control help in the safety department as well. And, to top it all off, this car is incredibly roomy and comfortable.
The 2022 Volvo V90 Cross Country
Drive in comfort all winter (and all year) long with the 2022 Volvo V90 Cross Country. This powerful little car features a four-cylinder engine of your choice and all-wheel drive that comes standard. Like most Volvos, this vehicle is on the expensive side, but it will get you through even the worst winter and beyond.
The 2022 Tesla Model S
Like the idea of a Tesla but can't cope with the price? The 2022Tesla Model S may be just what you're looking for. It's more affordable than other Tesla models and won't skimp when it comes to helping you survive the snow. All-wheel drive and incredible torque help out in that department. Plus, you'll feel good knowing you're making a green choice with this car.
The 2022 Dodge Challenger GT
Think sporty cars and snowy weather don't go together? The 2022 Dodge Challenger GT blows that theory right out of the water. You'll enjoy all-wheel drive, a stellar suspension system, and a surprisingly reasonable price. The engine may be a little on the weaker side, but it still makes for a car that's plenty powerful in all conditions.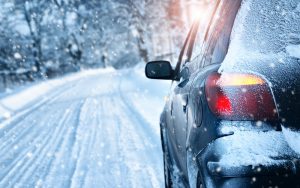 Safe Driving in Snowy Weather
As you can see, some cars can go a long way toward helping you survive the snow. But, no matter how great the car, it can't outperform bad driving. As such, no matter which car you buy, whether it's on our list or not, be sure you follow our tips for driving in wintry conditions.
Don't Be A Jerk
Jerky, uncontrolled driving is never good, but especially not when the roads are slick. Thus, take care to drive as smoothly as possible. Some cars can help you with that, but you still have to be careful to avoid too-sharp turns, slamming on your brakes, or other uncontrolled actions. Too much jerking, and your tires lose traction, which could lead to a dangerous situation.
Pay Attention to Stability Control Alerts
Stability control is one of the best features any modern car can have, particularly if you'll be driving in snowy weather. If your car comes equipped with it, pay attention to its alerts! They will let you know when you're sliding off course. If you're keeping a watchful eye, you should have enough time to straighten up before an accident happens.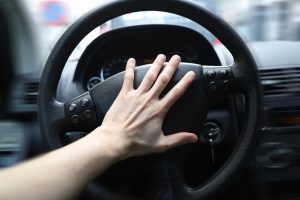 Don't Slam on the Brakes
When you start to skid or slide, your natural reaction might be to slam on the brakes. However, no matter what car you're driving, resist this dangerous urge. It will only make things worse and could potentially prove lethal. Instead, gently and slowly remove your foot from the gas if you're skidding in the front. If it's happening behind you, turn toward the sliding direction for better correction and control.
Choose With Care
Our rundown of 2022 cars and snowy driving tips should help you greatly. Keep it in mind as you select the right car for navigating the winter weather conditions in your area. If you can do that and practice good, safe driving no matter what, then your next winter, and the winters to come, should ultimately be a whole lot safer.