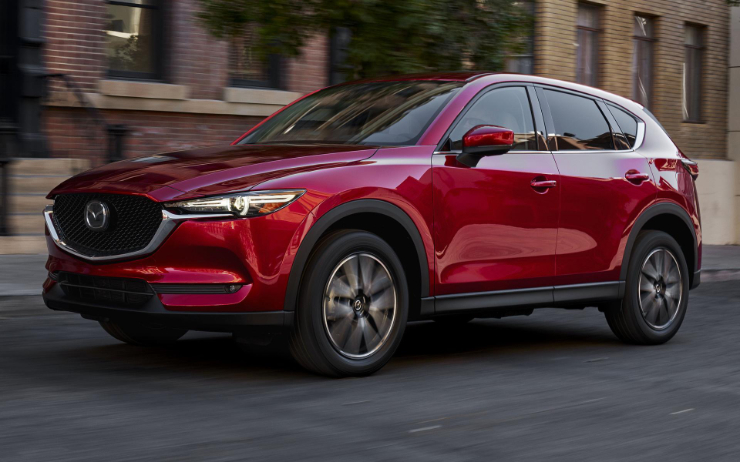 Best Compact SUVs Under 30k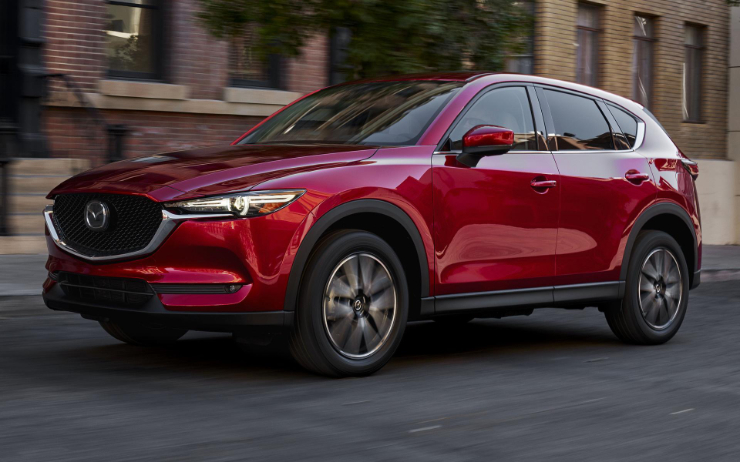 With SUVs being all the rage these days manufacturers have filled their lineups with countless different models and trims. Some of the best-selling cars in America are in the Compact SUV class. This is a class of small and affordable SUVs with lots of practicality. Most of the SUVs in this class go for around $25,000-$37,000 making them very affordable. However, most luxury brands also have a compact SUV available for purchase if that's more your style. For today we will be focusing on the more affordable and best compact SUVs available for under $30,000.
6. Subaru Forester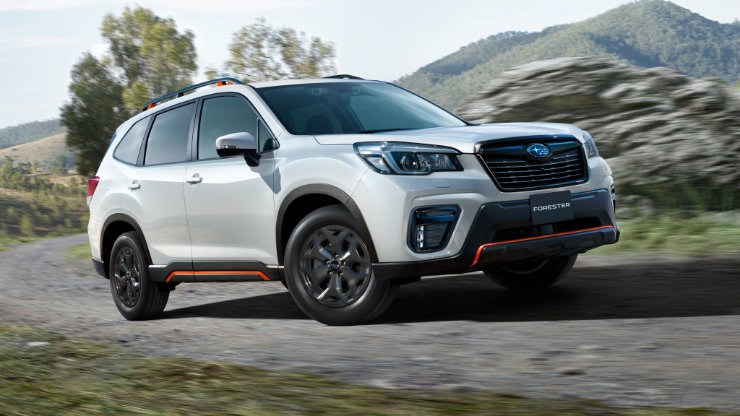 The Subaru Forester markets itself as a capable off-roader in the compact SUV segment. The Subaru Forester has class leading ground clearance of 9.2 inches. The Forester is powered by a 2.5-liter flat-four-cylinder engine that makes 182 horsepower and is linked to a CVT transmission. It comes standard with Subaru's Symmetrical All-Wheel Drive system and is capable of up to 33 mpg. The Subaru Forester has aggressive boxy exterior styling with a modern refreshed interior. The base Forester starts at $25,195 making it very affordable in its class and can work its way up to $35,295 for the Touring edition. Overall the Subaru Forester is a great compact SUV and would be an excellent choice if you plan on doing some light off-roading.
5. Nissan Rogue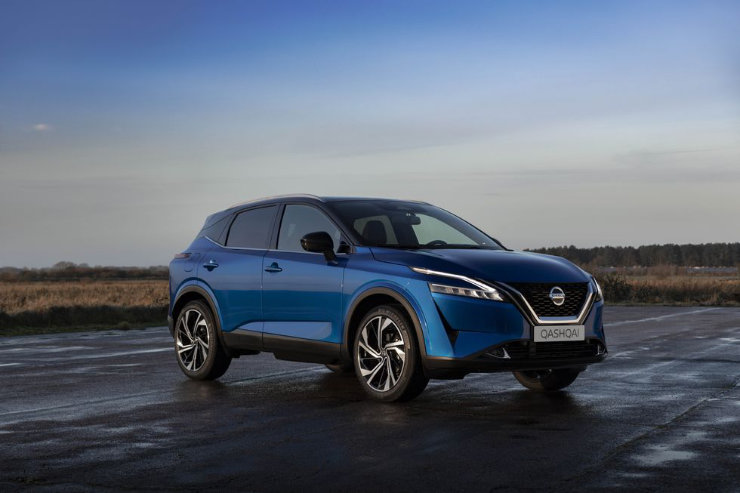 The Nissan Rogue just underwent a full makeover inside and out and the results are fantastic. Starting at $26,050 for the Rogue S and up to $33,800 for the Rogue SL. The Rouge comes with the most standard safety technologies in its class and all the great technologies you would expect. It has a nice modern interior with a big center screen. It's powered by a 2.5-liter 4-cylinder engine that produces 181 hp. It used a CVT transmission and is available in FWD and AWD. The Nissan Rogue gets great gas mileage capable of up to 35 mpg. If you're not going to be leaving the pavement then the Rouge is a better option over the Forester, better interior and exterior styling plus the few extra mpg make it an excellent choice.
4. Honda CR-V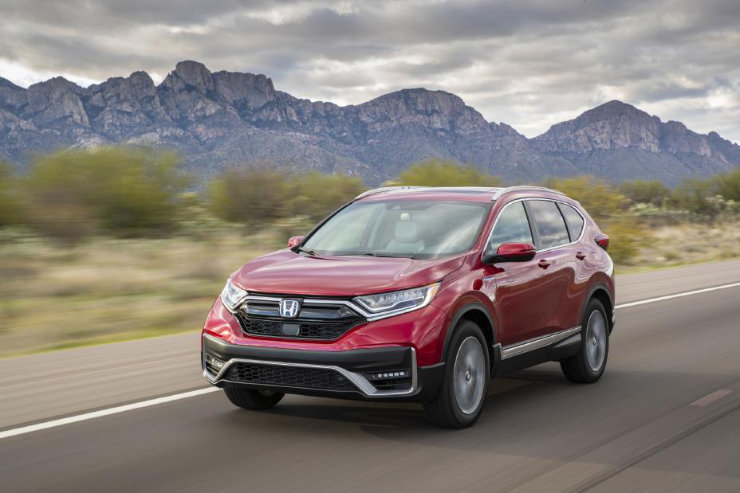 The top 4 spots on our list are incredibly competitive with one another and which one to choose from becomes more subjective as the specs are quite similar. The 4th spot is given to the Honda CR-V which has been around for decades and has proven itself to be a leader in the compact class. The CR-V LX starts at $25,750 and goes up to $35,550 for the Touring model. It's powered by a 1.5-liter turbo 4-cylinder engine that makes 190 hp and uses a CVT transmission. It's available in FWD or AWD and gets up to 34 mpg. The CR-V has handsome exterior styling with the clean modern interior you would expect from Honda. The CR-V has proven reliability and is offered in a hybrid model if that's your cup of tea. The CR-V is an excellent choice in the compact SUV class.
3. Hyundai Tucson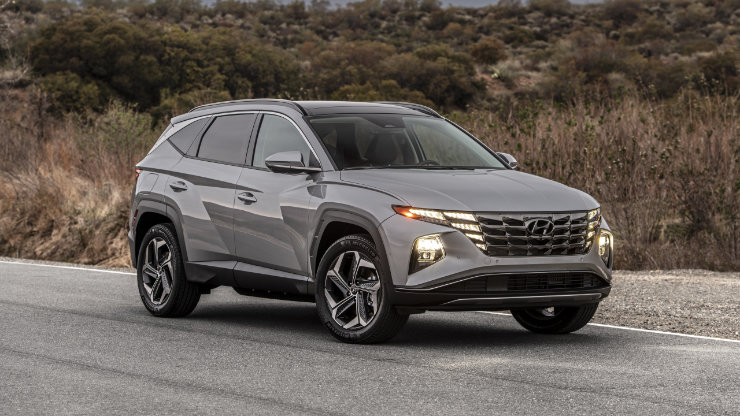 The Hyundai Tucson is all new for 2022 and packs quite the punch with a bold exterior styling and a fantastic interior. The Tucson is the most affordable car on the list today starting at $24,950 for the SE trim and $34,850 for the Limited trim. It's powered by a 2.5-liter inline 4-cylinder that produces 187 hp and uses an 8-speed automatic transmission. It comes standard with FWD, but AWD is an option. It is capable of up to 33 mpg and has optional hybrid and plug-in hybrid models. The Tucson's aggressive exterior styling is unique and good looking. The interior is also quite nice with a large center screen and digital dash. The Tucson is an excellent compact SUV and just edges out the CR-V because of its refreshed exterior and interior.
2. Toyota RAV4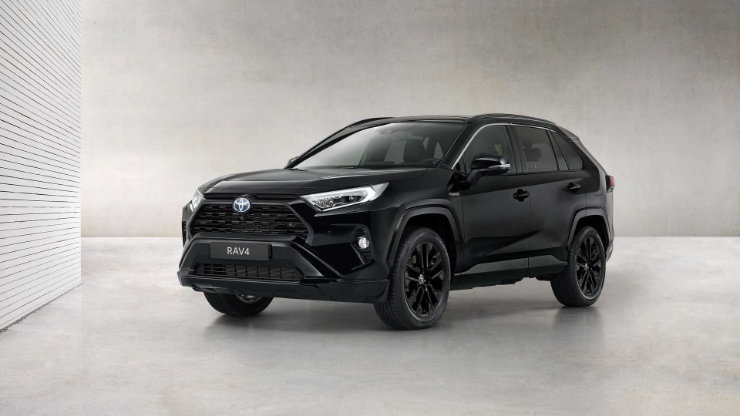 Compact SUVs are a huge segment and the Toyota RAV4 is the leader of the pack in sales. With eleven available trims to choose from there are plenty of options. The RAV4 is available in a hybrid form as well and capable of up to 41 mpg. The RAV4 seats up to 5 and is available in AWD. The RAV4 starts at $26,350 for the base model. It's powered by a 2.5L 4-cylinder engine that produces 219 hp. Toyota is known for their bulletproof reliability and the RAV4 is no different. If you're looking for a compact, reliable, fuel-efficient car the RAV4 is an excellent choice.
1. Mazda CX-5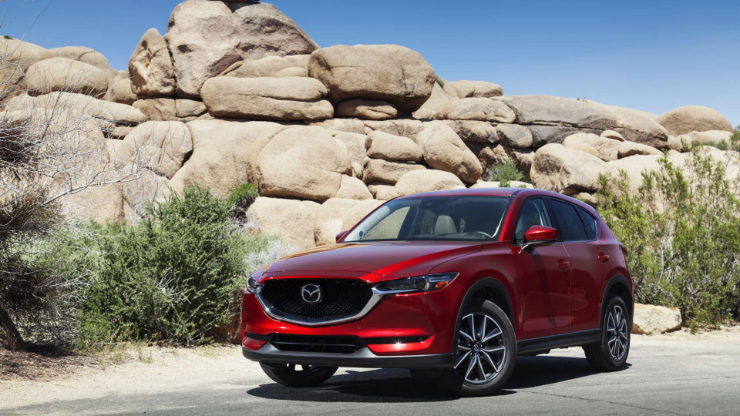 The Mazda CX-5 tops of the list with the beautiful exterior styling and high-quality interior. The Mazda stands out in this segment due to its refined styling and class leading engine options. The Mazda CX-5 Sport starts at $25,370 and works its way up to $37,505 for the Signature trim. The CX-5 comes standard with a 2.5-liter 4-cylinder engine that procures 187 hp and 186 lb-ft of torque. But if that's not enough you can option for the 2.5-liter turbo 4-cylinder that produces 250 hp and 320 lb-ft of torque. Fantastic power figures for a vehicle in this class, it really sets itself apart from the competition. All trims come standard with a 6-speed transmission and FWD or optional AWD. The CX-5 gets up to 31 mpg. The Mazda CX-5 is the class leader in our opinion due to its beautiful exterior styling and high-quality interior that competes more with the luxury brands than the cheaper alternatives. If you're willing to sacrifice a few mpg in favor of a more powerful engine then the CX-5 is the choice for you and it's why we consider it one of the best compact SUVs under $30k.