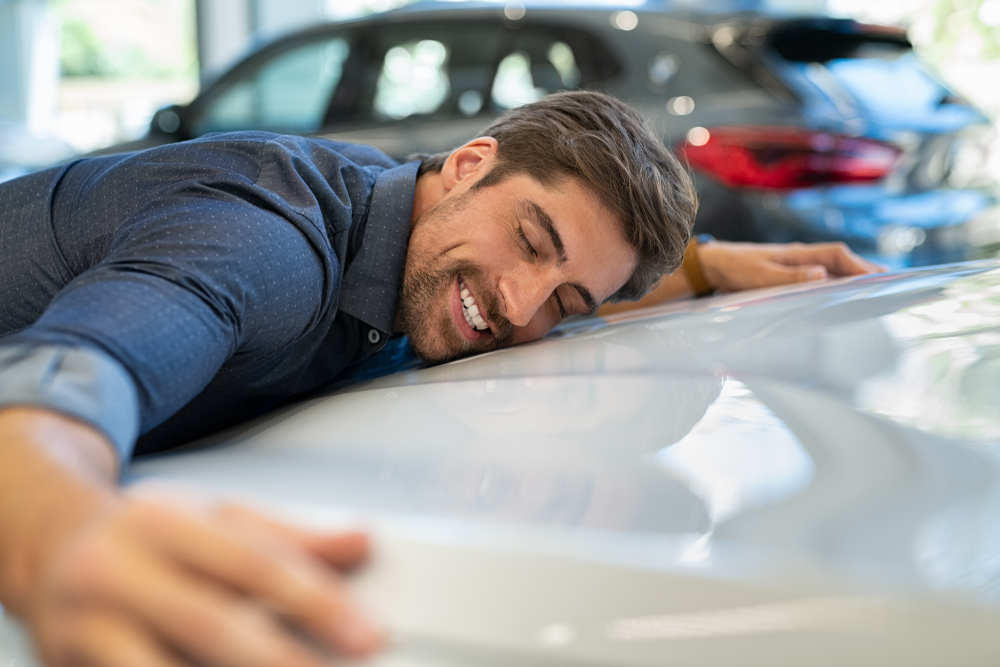 What is the Best First Car for Car Guys?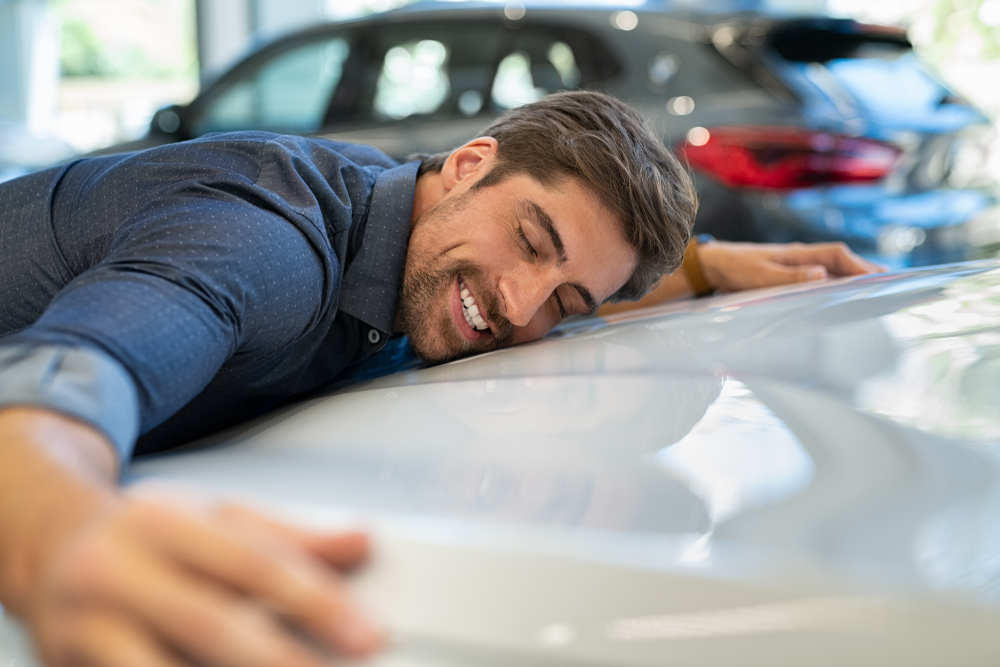 Buying a first car as an adult is a huge milestone. Choosing the best car could be a difficult decision, though. There might be a set budget or a buyer might be focused on fuel efficiency as gas prices can be so variable. Some buyers, though, just want what they want.
When a buyer has saved up for a down payment or is ready to handle that obligatory monthly payment, they might be zeroed in on their dream car. What is the best first car for car guys? These models might top the list as the best first car:
The Most Popular Cars in the Country
Car and Driver releases a list of the best-selling or most popular cars in the country. In 2021, the top-selling vehicles were the Ford F-Series, Dodge Ram, Chevrolet Silverado, Toyota RAV4 and the Honda CR-V.
The Ford F-Series has remained the most popular vehicle in the country for the past four decades. Some car guys might aspire to buy an F-Series pickup—especially the half-ton F-150—as their first vehicle.
The popularity of the F-150 means that when supply is lower and demand is high, buyers might not be able to get exactly what they want (color, equipment, etc.). New or first-time buyers, especially those who are watching the budget, might just stick with what's on the lot.
For 2022, Ford released an electric option of its F-150 called the Lightning. The model proved to be so popular that Ford is no longer accepting orders. Ford also launched its Maverick hybrid truck, which could get an estimated 42 MPG in the city and 33 MPG on the highway. Like the popular Lightning, the Maverick also cannot be ordered.
Some first-time car buyers who define themselves as 'car guys' might also have a difficult time finding pre-owned Ford F-Series trucks. However, Ram or Silverado models could be an option for car guys who want a truck as their first vehicle purchase.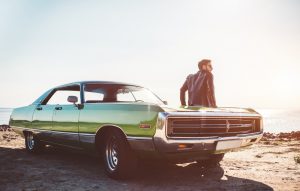 The Best Muscle Cars for Car Guys
Self-proclaimed car guys also could have been dreaming of the day when they could purchase their favorite muscle car. The most popular muscle cars—or sports cars—include models by American auto brands like Chevrolet, Dodge and Ford.
The Camaro, Charger (or Challenger) and the Mustang have held a long-standing place in pop culture and auto history as iconic American-made speed. These vehicles, however, are an investment for first-time buyers. Here's how these cars compare in starting price:
2023 Chevrolet Camaro $25,800
2022 Dodge Charger $32,500
2022 Ford Mustang $27,205
The Dodge Charger has the highest starting MSRP. Buyers should understand that this is the price for the base-grade model. Any upgraded features will add to the purchase price.
Self-professed 'car guys' also might focus on the horsepower of their favorite muscle cars. The Mustang features an engine that boasts 310 to 470 horsepower. The Camaro offers between 275 and 650 horsepower, and the Dodge Charger's engine ranges from 292 to 797 horsepower.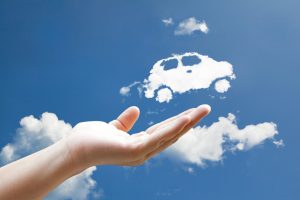 Dream Cars Can Be Expensive
Buyers can have their heart and mind set on a particular model. When they are finally ready to commit to a monthly car payment, though, buyers might realize that their dream car is beyond their price range. Before shopping for a car, first-time buyers need to figure out their budget and perhaps understand how much they can allocate for a down payment.
Consumers are entitled to a free credit report once every 12 months. First-time buyers should review their credit report to better understand their credit score and how it could impact their financing options. For example, a poor credit score could lead to higher interest rates.
First-time car buyers also might not have any idea as to how much they can or should spend on a new car. Nerdwallet advises that buyers spend less than 10 percent of monthly take-home pay on a car payment.
However, this isn't necessarily a hard and fast rule; some buyers might have very few expenses and might be able to spend a little more. Others, though, might have a very tight budget and might need to budget much less.
Buying a car also isn't just limited to the car payment. Many states charge sales tax on car purchases, and, in some cases, these taxes can't be rolled into the loan. Does the buyer have enough to cover the sales tax for that dream car?
Insurance costs also add to the cost of car ownership. New cars that are financed will require comprehensive insurance—this means a higher premium. The type of car also impacts the premium.
Forbes compiled a list of the most expensive vehicles to insure. These vehicles include:
Tesla Model S Performance
Volvo XC90 T8 Inscription
Tesla Model 3 Standard Plus
Forbes reported that the Tesla Model S Performance cost $3,690 per year for insurance premiums. The Lexus ES 300h set car owners back $2,485 per year.
However the site also listed the least expensive vehicles to insure. The least expensive vehicle for insurance premiums was the Honda CR-V LX, which cost $1,574 per year. Other affordable vehicles included the Jeep Wrangler JL Sport, Subaru Crosstrek, Subaru Forester 2.5l, Hyundai Tucson SE and the Jeep Compass Latitude.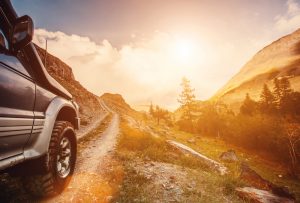 Best Off-Roading Options for Car Guys
Some buyers dream of owning an SUV that can hit the dirt paths or even take on the rocky terrain. These off-road models could be the ideal vehicle for first-time buyers with a thirst for adventure and the great outdoors.
Jeep is one the best brands for adventuring, and one Jeep model is among the lowest to insure. Buyers might opt for the Jeep Wrangler JL Sport. However, before hitting the roads less traveled, buyers should make sure their Jeep is fully equipped for the adventures they seek.
The Jeep Cherokee or Jeep Grand Cherokee also might be dream cars for off-road enthusiasts. The Jeep Wrangler and the Jeep Cherokee start at $29,995 and the Jeep Grand Cherokee starts at $38,325.
The Best Electric Cars
When car buyers think electric and dream car, they might automatically think Tesla. The brand is associated with models that drive longer ranges and newer models also boast decent power, too. The lowest priced Tesla is the Model 3, which starts at $46,990.
Car buyers also could have ordered the upcoming Tesla Cybertruck; this futuristic vehicle still hasn't hit the roads yet. However, Tesla has announced that it will have an estimated range of 500 miles and can accelerate from 0 to 60 in just under three seconds.
The Ford Mustang MachE also might be a draw to those who want an electric Mustang. This Mustang doesn't feature the standard muscle car design, though.
The MachE is a small SUV. It has an estimated range between 224 and 314 miles and features an engine with 266 to 480 horsepower. MotorTrend reported that the 2021 MachE GT Performance Edition can accelerate from 0 to 60 in 3.6 seconds.
Can't Find the Ideal Model? Shop Used or Preowned
Some car buyers might visit the dealership only to discover that their dream car isn't anywhere to be found. Unfortunately, popular models could be limited. Again, Ford even stopped taking orders for the Lightning and the Maverick.
The chip shortage and supply and demand could impact a buyer's choice. However, this might not be the case at every dealership. Buyers who have their mind set on a specific model also might be able to custom order what they want; dealerships could offer this as an option or some makes/models.
Yet, those who can't find that ideal model might look for pre-owned and used options. Perhaps they can find an older model or something similar. When shopping for used or pre-owned models, though, buyers should understand that the price will depend on several factors including:
Use Carzing to Simplify the Car Search
Buyers who are looking for their first new car can use Carzing to search for vehicles by make/model, price or body type. Carzing also will ask buyers to choose between new or used models. This helps ensure buyers find exactly what they want.
When Carzing displays all the vehicle options, buyers can use the toolbar to the left of their results to further refine their search. Choose a specific color for the vehicle or select certain equipment options. Carzing also lets buyers choose the fuel type to narrow down the hunt to electric or even hybrid models.
When buyers find the car they want, they also can use Carzing to get pre-qualified for financing. Enter information related to housing payments (rent or mortgage) and work history. Carzing will display all the loan options for which the buyer might qualify. Carzing also helps buyers understand their down payment requirements.
Carzing helps simplify the new car search and helps buyers find exactly the car they want at the price they need. Use Carzing to take control of the buying journey and the hunt for financing, too.