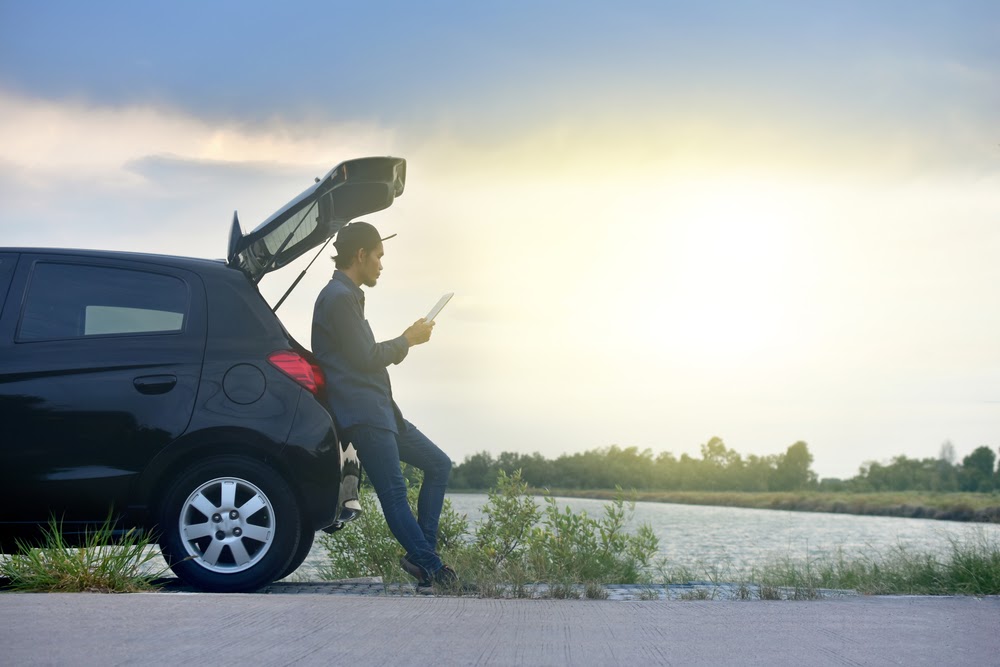 Looking for the Best Hatchbacks Under 15K? Here are 10 Options for the Budget-Conscious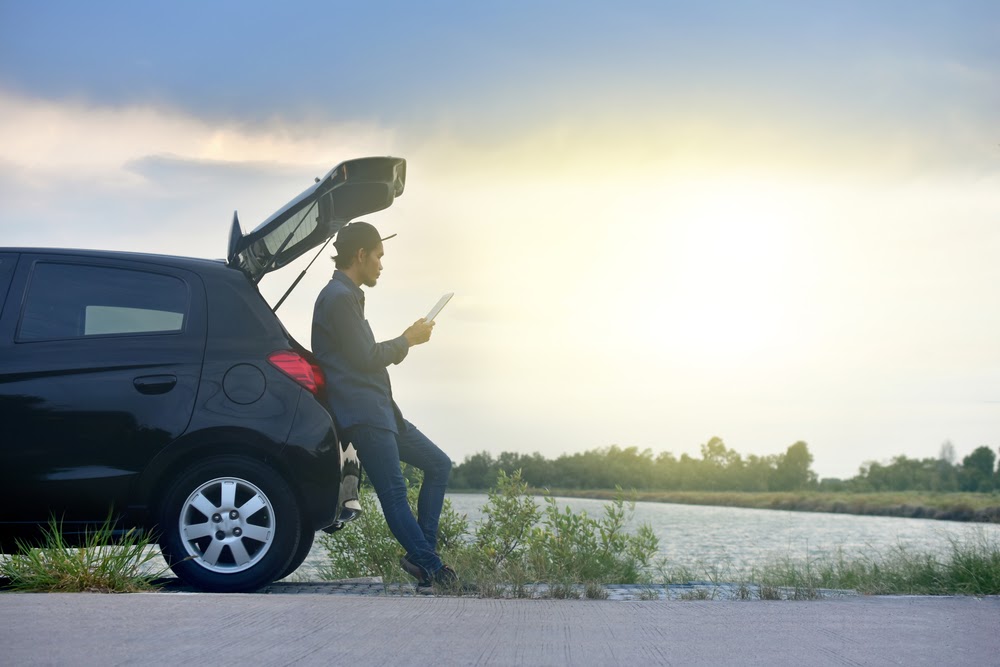 Hatchbacks offer a unique storage area that's different from a sedan; instead of a separate trunk, the hatchback space features a covered area directly behind the back seats. The hatchback tends to provide more storage space, especially since the back seats can fold down. J.D. Power notes that these cars are quite practical, but maybe not always en vogue.
Another benefit to buyers, though, is that the hatchback also can be extremely budget-friendly. While buyers can find higher priced new model hatchbacks by manufacturers like Audi, many pre-owned models are incredibly affordable. In fact, "U.S. News and World Report" ranked the best hatchbacks under 15K. Here are the top 10!
Tied for First: 2018 Kia Rio and 2017 Chevrolet Sonic
Kelley Blue Book lists the Rio's positives to include good fuel efficiency and autonomous braking; it also syncs up with Apple CarPlay and Android Auto. Positives for the Sonic include fuel efficiency, a "fresh design" and safety features.
Third: 2016 Mazda Mazda3
In 2016, this vehicle was actually ranked in the top spot of all compact cars by "U.S. News and World Report" thanks to its "…upscale interior, athletic performance, and top-tier safety scores."
Tied for Fourth: 2016 Honda Fit and the 2016 Kia Soul
In its review of the 2016 Honda Fit, KBB noted that the car would be ideal for empty nesters or young collegiates. The 2016 Kia Soul was praised by KBB for being "…more fun than hamsters in a Habitrail."
Tied for Sixth: 2017 Chevrolet Cruze, 2017 Kia Forte, 2015 Mazda Mazda3, 2012 Lexus CT Hybrid
The four-place tie includes hatchbacks from Chevrolet, Kia, another Mazda3 and even Lexus. Both the Cruze and the Forte are 2017 models. Those looking for an older perhaps more luxe hatchback, though, could opt for the 2012 Lexus.
Tied for Tenth: 2015 Honda Fit, 2013 Toyota Prius Plug-In
Another Honda Fit hits the list. Although this one is an earlier year. Edmunds notes that the 2015 model accelerates quickly, offers plenty of room and also has great fuel economy. Buyers on the hunt for an electric hatchback option could go for the 2013 Toyota Prius Plug-In.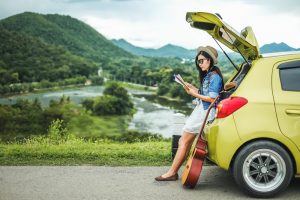 Why Buy a Hatchback?
Looking for a new car offers many options. Buyers may be looking at sedans, SUVs and compact vehicles, too. So what are the benefits of a hatchback?
Those who've never owned a hatchback might wonder why they might consider the vehicle. Not every car is ideal for all drivers. But hatchbacks do offer a smaller size and extra space, thanks to the open back design.
Since many of the pre-owned options can be found for less than $15,000, the hatchback also can be an economical option. While their smaller size might not be ideal for growing families, couples might find them great for everyday commutes and errand runs.
Singles also could be drawn to their compact size and space. Flip the back seats down, and it's the perfect car for packing hiking gear or other sports equipment. Hatchbacks offer a storage versatility that isn't found via sedans.
The downsides, though, could include the lack of backseat space. This is really more of an issue for those with growing kids. The model could work just fine for families with a new baby or toddler. Trying to cram two preteens in the backseat of a hatchback, though, might begin to feel a bit crammed!
On the Hunt for a Pre-Owned Hatchback?
Shopping for a new car is a process for many buyers. According to Cox Automotive "Car Buyer Journey Study: Pandemic Edition," car buyers spent 13 hours and 13 minutes buying their car. And more than half of that time was spent on the online research process (seven hours and 14 minutes!).
The budget plays a part in the hunt for the perfect automobile, and buyers may be seeking out the best deals and promotions to secure the best price. For pre-owned hatchbacks like the options ranked above, prices also could vary for a number of reasons, including the condition, mileage and features.
What buyers also might need to be aware of is that pre-owned car prices also could vary, too, because of the computer chip shortage. While new models could be crunched by the shortage, buyers may turn to pre-owned or used models instead. Auto Week explains that supply also is low, but buyer demand is high.
So while there are many options for hatchbacks that are priced around 15K or maybe even below that price, car buyers might need to research their options to find the best price. They also might not be able to be picky about the hatchback that they want.
If dealerships in the area are crunched on supply, buyers may face a situation of 'you get what you get.' However, looking for that dream car doesn't have to be the ultimate frustration for buyers. In fact, sites like Carzing make it much easier to find the right car at the best price.
Buyers will still have to do their own comparisons, however. Some buyers might want the lowest mileage possible on a pre-owned model. Lower mileage could nudge the price tag a bit. Those focused on a specific price range can search for numerous hatchback models and compare the specs of each.
Researching the Options
Third-party sites can offer buyers additional data on the vehicles that they are interested in buying. Kelley Blue Book, Edmunds, "U.S. News and World Report" and others are great resources for finding key specs and additional details (including reviews) about each vehicle.
Finding the available car via local dealerships could be the challenge that buyers face after they've narrowed down their choices. Again, dealership inventory could be crunched because of supply and demand logistics.
However, once buyers find a few options via Carzing, they might reach out to the dealership to schedule a test drive. For financing, buyers can get prequalified via Carzing and work with an affiliated dealership to complete the process.
For buyers on a tight budget—or any budget—using Carzing also can help discover the best deal that fits personal financial needs. Tailor financing for the term period and monthly payment to meet the budget. Buyers also can work on their down payment.
Not all vehicle models might be compatible for those on a smaller budget. However, pre-owned hatchbacks offer budget-conscious buyers a range of choices. Choose from multiple models from Kia, Mazda and Chevrolet. Buyers that want a budget-friendly luxury brand can even opt for a 2012 Lexus. And buyers can even find an electric car on the top 10 list of best hatchbacks, too. When shoppers are ready to take the next step in the buying process, they can visit Carzing to find their dream car, get prequalified and find financing that works for their budget.
Finding the ideal car might take some time—especially during the high demand time—but researching the options and discovering affordable financing options is easy, convenient and a one-stop solution with Carzing.