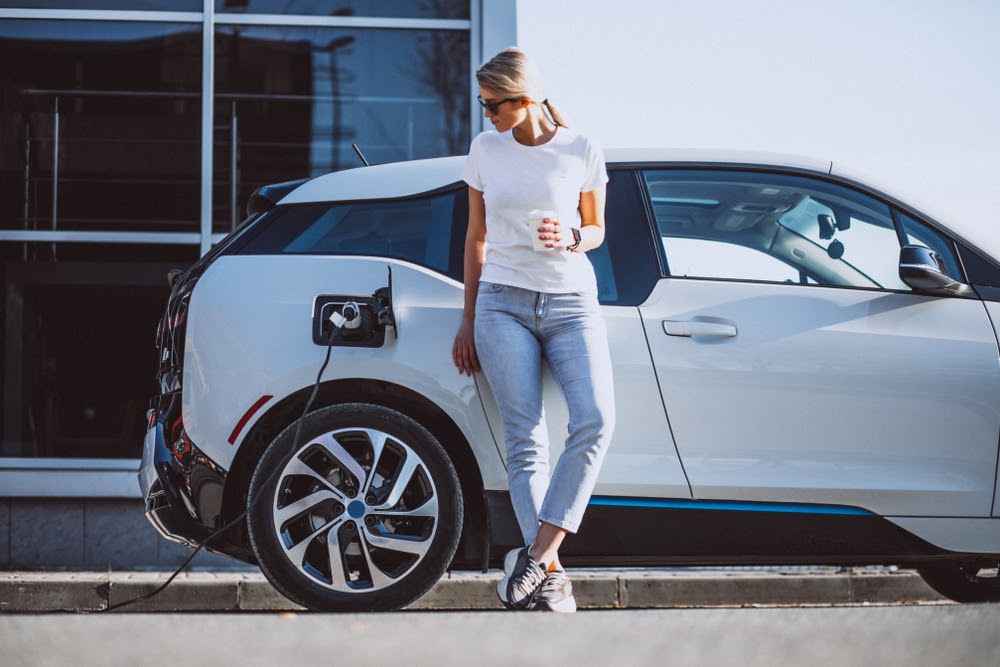 The Best Luxury Commuter Car Maximizes Fuel Efficiency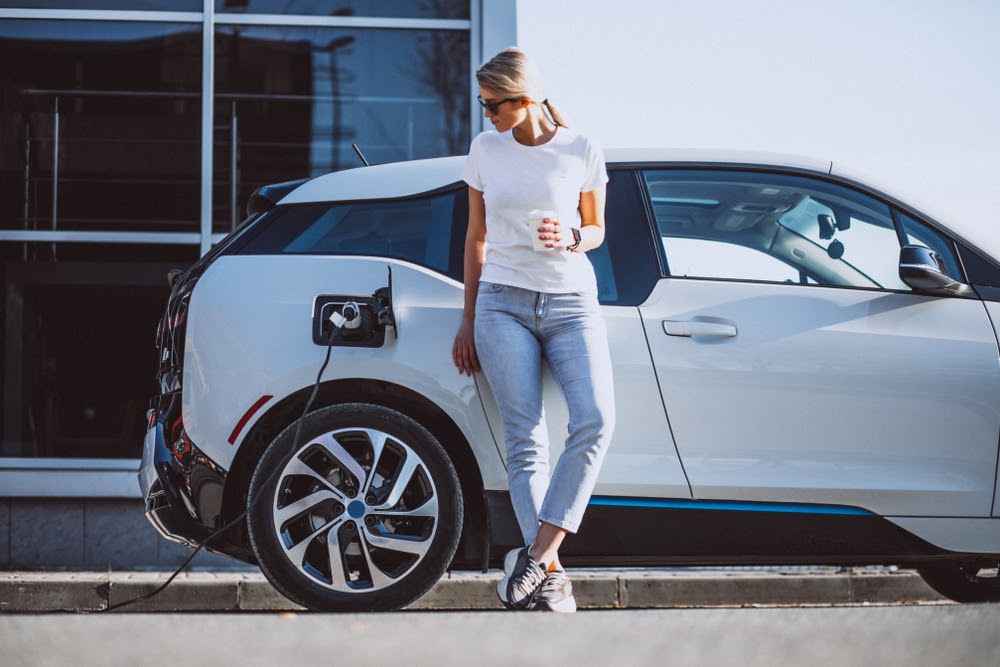 For buyers with a top-tier budget for a new car, a luxury automobile might be the ideal choice. These cars provide an elegant travel experience with high-end design details, soft leather interior and even advanced safety and navigational features.
Buyers who want the best luxury commuter car, though, don't just want a smooth ride but perhaps they want to remain conscious of commuting costs, too. Or, at least, they want to ease their dent on the environment. The best luxury commuter car maximizes fuel efficiency and also is cleaner for the planet.
And, yes, there is a BEST option for commuting in luxury. And these cars are the greenest choice when investing lots of…green.
Go Electric with Luxury!
For buyers with a bottomless or high-dollar budget and who commute a long distance each way, the best choice for a luxury automobile might be to ditch fossil fuels entirely. The cleanest and greenest choice for cars—and maybe even the most en vogue—are electric powered.
With electric options, buyers aren't tied to the pump. Instead, they need to charge their vehicle. However, charging can be done at home or at charging stations. Many cities now know that these green vehicles are the future and more and more cities are incorporating charging stations for electric car owners.
Some cities have been ahead of the electric charge. And these areas might offer more stations than other cities that are new to the electric surge. Before investing in an electric vehicle, buyers might want to research charging stations near them…just in case they need an emergency charge.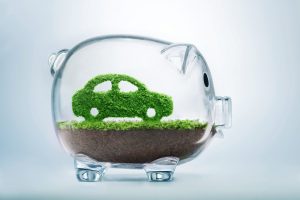 The Price of Electric
Not all electric cars are luxury, but many are designed by luxury manufacturers. One of the most popular brands for electric cars is also fairly expensive—Tesla. While pre-owned Tesla models might be a bit more affordable, new models can surge shockingly high at around $200,000. However, some models cost less than $40,000.
Ordering a Tesla also might incur a wait. So buyers who need a car quickly might not be in luck if they have their heart set on a brand new Tesla. However, they can call or visit their local Tesla dealership…there could be models that are available.
Tesla isn't the only luxury brand plugged into the electric market. Buyers who want a luxury electric vehicle also could research the 2021 Audi e-Tron, 2021 Porsche Taycan, BMW i3, 2022 Jaguar i-PACE, and many other makes/models.
These vehicles range in price. The Taycan has an MSRP of $103,800, while the BMW is less than $45,000. If the budget isn't really an issue, though, prices are likely irrelevant.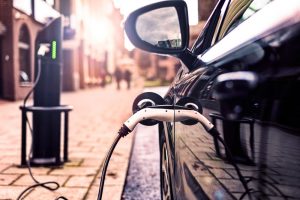 Why is Electric Great for Commuting?
When shopping for standard cars that run via fossil fuels, those who endure long commutes should look at a vehicle's fuel efficiency. This figure is measured in miles per gallon or MPG for short.
Larger SUVs and trucks often have lower MPG than smaller vehicles. And large vehicles—if they aren't electric or a hybrid model—can be quite expensive to use for long commutes.
Since electric vehicles don't use standard fossil fuels for operation, these cars don't calculate fuel efficiency or MPG data. Instead, buyers should look for the MPGe, which stands for miles-per-gallon equivalent.
The MPGe can help buyers better understand the efficiency of the electric vehicle in terms of how it would compare to that standard vehicle. Obviously, the higher the MPGe, the more efficient the vehicle.
So just how efficient is an electric vehicle vs. a standard combustible engine? Green Cars broke down the MPGe data for several electric models; an older iPACE boasts 76 MPGe combined (city and highway). However, a Tesla Model X is even more efficient; it offers 96 MPGe combined…but it can get essentially 99 miles per gallon (if we're talking standard stats) on the highway.
Newer models were included in a list by Kelley Blue Book, which ranked the most fuel-efficient luxury vehicles. The 2021 Tesla Model 3 came in at the top spot—it gets 141 MPGe combined!
Looking at those stats, it's easy to understand why a luxury electric car is one of the best choices for commuters looking for the best option for those long drives. If a commuter was driving a Tesla Model X for a 45 mile commute (90 miles total…both ways), it would take less than the equivalent of one gallon of gas to tackle that commute.
A drive that would cost most commuters around $10 (for three gallons of gas…if the car boasted 30 MPG for highway) would cost the electric vehicle driver about $3.
Luxury Features in Electric Cars
Buyers of high-end electric cars can opt for many upgraded features. However, with luxury models like the Tesla Model X, many high-end offerings are simply a given. The Model X features tri-zone controls (for temperature), HEPA filtration, and many charging stations for personal devices. It also offers a noise-canceling sound system…and more.
Many luxury automobiles that are on the highest end of the price range often offer standard features that other automobiles might consider an upgrade. With some brands, buyers might even be able to customize their car to their needs and preferences.
What is the Most Fuel-Efficient Luxury Vehicle?
Some buyers might not want to upgrade to an electric vehicle. They may be more comfortable opting for standard vehicles. Perhaps there aren't many charging stations in the area. Or maybe they just don't like the electric models.
What is the most fuel efficient luxury model? For luxury models that actually use fuel, Kelley Blue Book noted in its round-up of 2022's most fuel-efficient luxury cars that the 2022 Lexus RX came in second place with 30 MPG (combined). The most efficient luxury model was, once again, electric!
There is a massive gap between the efficiency of electric and the fuel efficiency of a standard vehicle. For those who can invest in electric, the energy efficiency might be a huge payoff…especially if the commute is long.
Shopping for the Best Luxury Commuter Car
Car shoppers can use Carzing to find the best luxury commuter car. Search by make/model or price or type in "electric" as the keyword to pull up all the options for electric vehicles in the area.
Buyers can then sort their results by price (low to high, high to low) or other criteria. To narrow the search further, choose other options like specific features or colors or weed out new or used vehicles.
Buyers that need to finance that new luxury electric vehicle also can get prequalified via Carzing. The process is simple and everything can be completed anytime and from anywhere. This means that buyers can spend less time at the dealership negotiating or waiting for assistance.
Financing options provide more power to the buyer. Choose financing with the preferred loan term and monthly payment. Some buyers only want a two-year loan. Others might be fine with five.
Once the financing is a go, buyers can visit the dealership to take a test drive of their favorite vehicle. Then they can finish the paperwork and complete the deal. It's easy and less stressful!
For those who spend an hour or more on a daily commute, time is precious. When shopping for the best luxury commuter car, save time with Carzing to find the car that is the most efficient and luxe choice for the long haul.