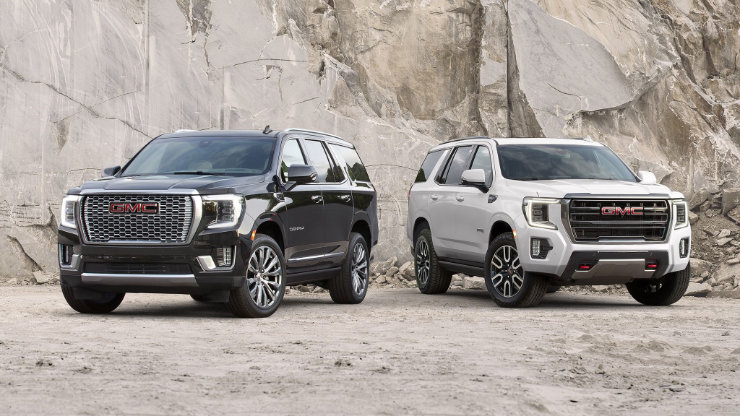 Best SUVs For Large Families In 2021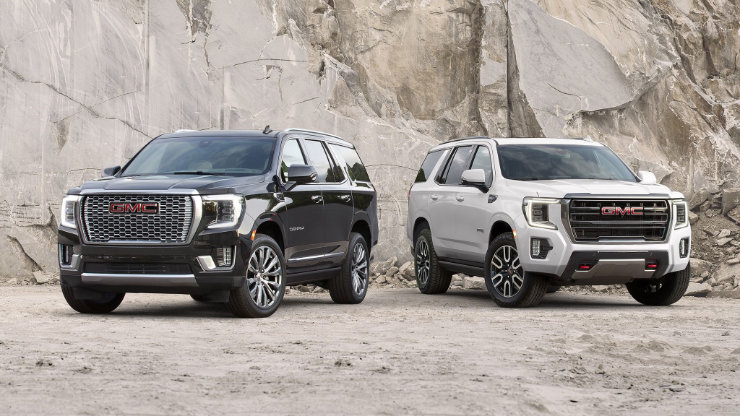 As families grow, so do their needs for larger, more practical cars. Whether you're looking to haul the kids to soccer practice or fit everyone in the car to head to the movies there is no shortage of SUVs to choose from. SUVs are the best selling cars in America (other than pickups) for good reason. They are very practical, now capable of great fuel economy, and plenty of options to choose from. We have composed a list in no particular order with some of the best family SUVs for you to choose from.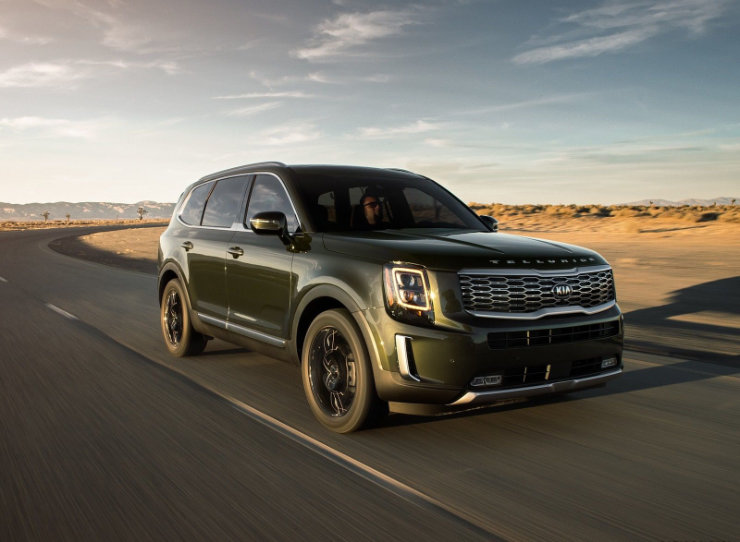 The Kia Telluride is one of the newer contenders on the block that's made a name for itself. The base model starting at $32,790 is reasonably priced and comes loaded with features. It has a 3.8L V6 with 291 hp and can tow up to 5000 lb. If you're in need of a car that can seat up to 8 people, then the Telluride is perfect with three row seating. If you go with the Kia you'll get their industry leading 10-year/100,000 warranty program.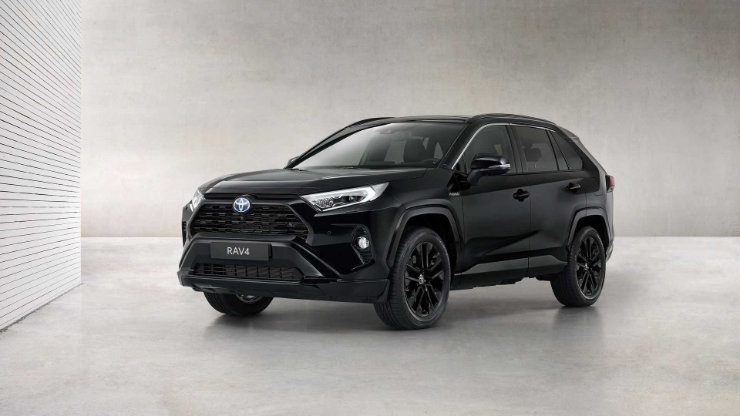 Compact SUVs are a huge segment and the Toyota RAV4 is the leader of the pack. With eleven available trims to choose from there are plenty of options. The RAV4 is available in a hybrid form as well and capable of up to 41 mpg. The RAV4 seats up to 5 and is available in AWD. The RAV4 starts at $26,350 for the base model. It's powered by a 2.5L 4-cylinder engine that produces 219 hp. Toyota is known for their bulletproof reliability and the RAV4 is no different. If you're looking for a compact, reliable, fuel efficient car the RAV4 is an excellent choice.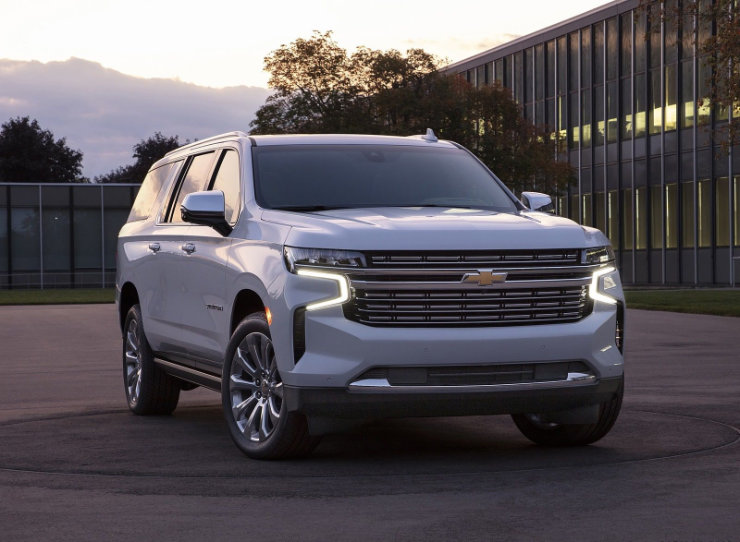 The Chevy Suburban is the king of large SUVs. With three row seating and still enough trunk space to fit a small apartment inside the practicality is fantastic. With 144 cu. ft. of cargo capacity, fantastic standard technology, and plenty of available options. The Suburban has many levels of available trims with differing motors and exterior stylings. The base model starts at $52,300 and comes with a 5.3L V8 engine that produces 355 hp and 383 lb-ft. The Chevy Suburban is a very well equipped and capable large family SUV and a great choice for a large family.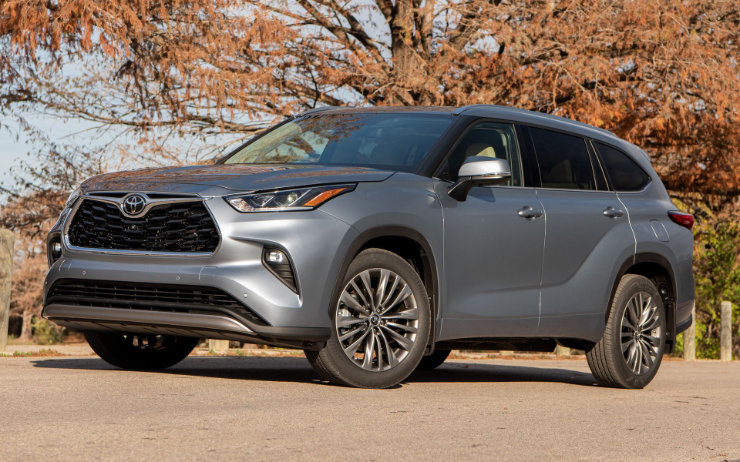 The Toyota Highlander is the RAV4s bigger brother. With three row seating, larger cargo space, and hybrid engine options the Highlander has it all. The base model starts at $35,085 and the hybrid option is powered by a 2.5L 4-cylinder engine coupled with an electric motor that produces a combined 243 hp. If you need a little more power, there is a 3.5L V6 option that produces 295 hp and 263 lb-ft of torque. The Highlander has impressive standard technology features and comes with a great Toyota warranty. The Highlander benefits from Toyota long standing reliability and great value. If you're looking for a well rounded family SUV capable of seating 8 people then the Highlander is a great choice.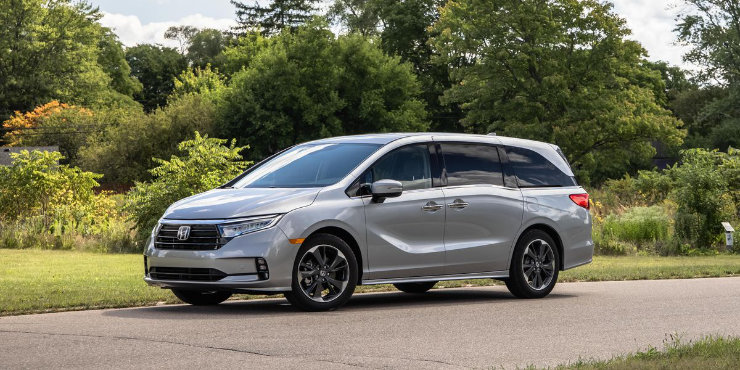 This list of family SUVs wouldn't be complete without including a minivan. The Honda Odyssey is the best minivan money can buy and for good reason. The Odyssey starts at $32,290 and come standard with countless safety features, great technology, and a 280 hp V6 engine. The Odyssey comes with so many active safety and driver assistive features it's kind of crazy. For a minivan the exterior styling looks great, and the interior is fantastic, available captains' chairs in the second row or regular bench seating for a maximum capacity of 8 passengers. If you want the ultimate family hauler with the easiest access to the third row the Honda Odyssey is the choice for you.