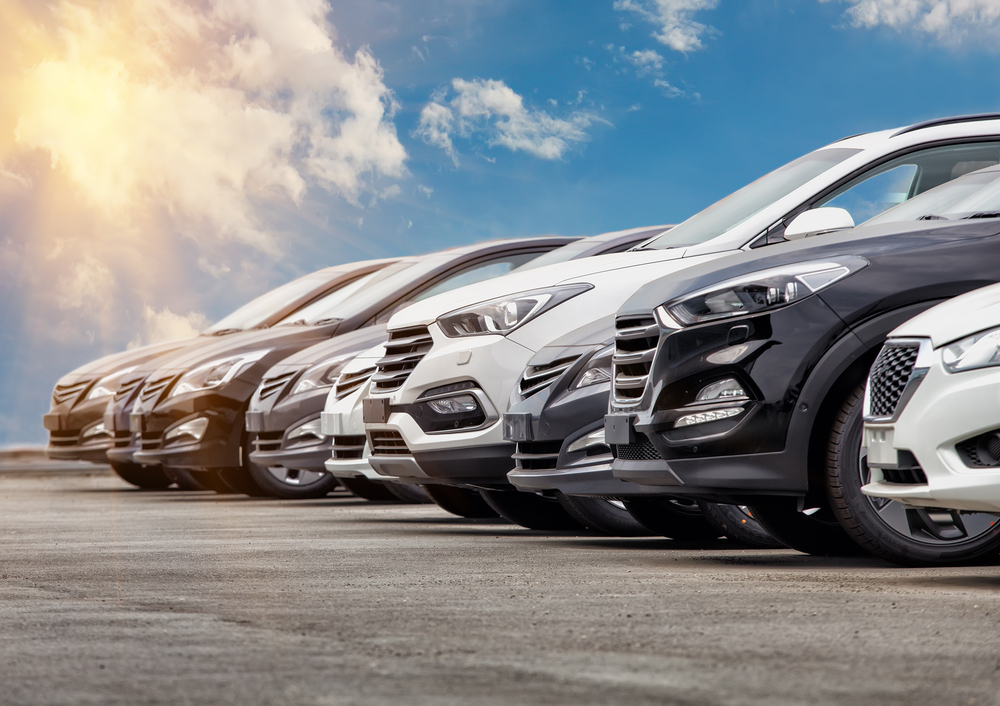 Best Used Cars to Buy in 2022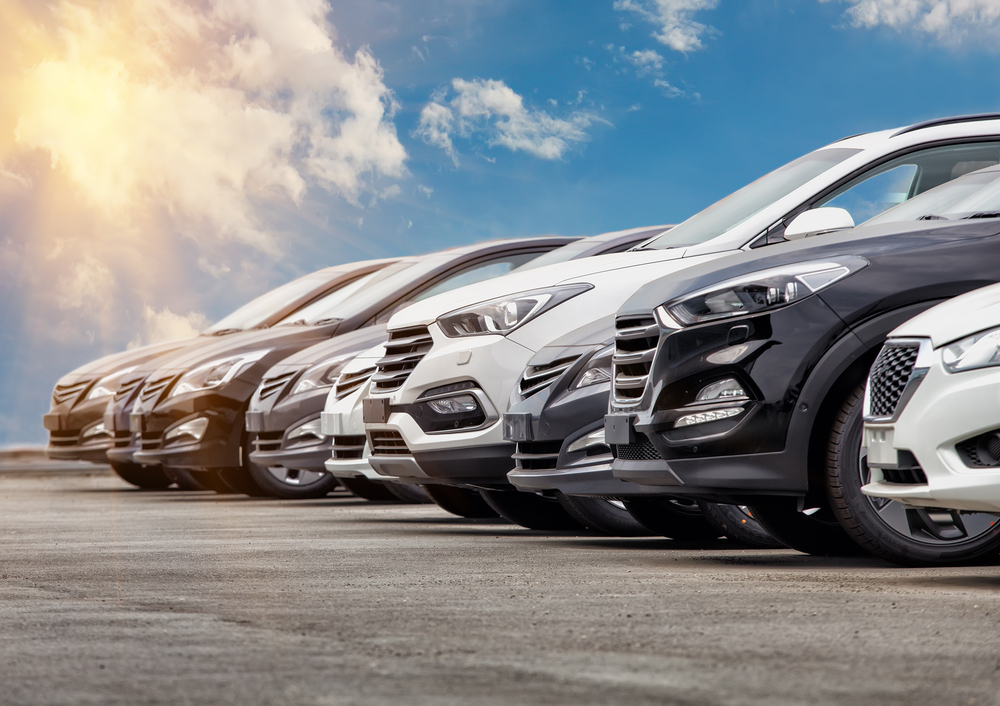 The year 2020 might have been a blur of masked panic trips to grocery stores glaring at shelves that didn't offer up any toilet paper. And conference calls from kitchen tables, beds or elsewhere in the home. It might have been the year where online shopping became not just a convenience but a necessity. If you needed a new or used car in 2022, that deal might have been completed online, too.
Dealerships were likely closed, and buyers weren't strolling through auto dealer lots trying to find the best used car. Yet, experts still had their recommendations for the best used cars to buy in 2020. But are these cars cheaper to buy now that they're another year older? Those online recommendations might have helped unsure shoppers find great deals, safe vehicles and a pre-owned model that met their own needs. Those same vehicles might still be great options!
Shopping for a used car now? While the list of used car recommendations likely varied—depending on the source— here's a breakdown from sites like Car Gurus and Auto Trader. We'll include their top picks from the year of the pandemic as well as what's hot to buy in today's used market.
CarGuru's Picks for the Best Used Cars to Buy
CarGuru publishes a list of Used Car Awards. The site has published the list for four years running; winners are cars that aren't just popular but also tend to not depreciate too much over time (well…beyond the normal expected depreciation). The site notes that winners also tend to be accessible, so don't expect rare releases on the list. Award categories include Small Crossover, Midsize Crossover, SUV, Sedan/Hatchback, Midsize Pickup Truck, Full-Size Pickup Truck, Luxury Crossover, Luxury Sedan, Minivan, Sports Car, and Editor's Choice. Here are the winners for each category:
Small Crossover:

2012-2016 Honda CR-V

Midsize Crossover:

2016-2020 Kia Sorento

SUV:

2011-2020 Jeep Grand Cherokee

Sedan/Hatchback:

2011-2020 Dodge Charger

Midsize Pickup Truck:

2016-2020 Toyota Tacoma

Full-Size Pickup Truck:

2015-2020 Ford F-150

Luxury Crossover:

2016-2020 Volvo XC90

Luxury Sedan:

2011-2018 Volvo S60

Minivan:

2011-2017 Honda Odyssey

Sports Car:

2014-2019 Chevrolet Corvette

Editor's Choice:

2016-2020 Kia Sorento

Auto Trader's List of 10 Best Used Cars to Buy
Since 2013, Auto Trader has published its list of best new cars for buyers looking for that perfect automobile. However, Auto Trader also created a list of best used cars that is composed of past winners of its Best New Cars award. Auto Trader's list of used cars only includes cars five years old or younger, as these are the vehicles that can qualify for "Certified Pre-Owned" status. Here are the top 10 used car recommendations from Auto Trader for 2020:
2017-2019 Audi Q7

Chevrolet Malibu (2016 or younger)

2017 Chrysler Pacifica

2015-2017 Ford F-Series Pickup

Honda Accord Hybrid (2015 or newer)

Hyundai Sonata (2018 and newer)

2015 or 2016 Nissan Rogue

2016-2018 Porsche Macan

Toyota Highlander (2015 and newer)

2015 Volkswagen GTI
Used Cars for 2021 and 2022
Some car buyers might have hesitated to buy a new (or used) car during the pandemic. Perhaps they were in need of something new, but that purchase wasn't urgent. Now with dealerships open and business back to normal for many places, buyers might be more open to making a purchase.
While buyers can look for recommendations from 2020, the used car market in 2021 might look very different than it did more than a year ago. The pandemic changed many things, but it also disrupted supply chains. One of the biggest disruptions to the auto industry has been the microchip shortage. While the shortage technically affects the newer models in production that need those chips (not vehicles already produced), the lack of chip supply has reverberated down the industry.
So what caused the chip supply shortage? During the pandemic, Reuters explains that consumers were making lots of tech purchases (think computers, tablets, laptops, etc.) and consumer car purchases also exceeded assumptions from manufacturers. In addition, sanctions against China also affected the shortage…companies in China produced many of the chips the U.S. uses.
The result is that there aren't enough microchips to go around. Some automobile factories even shut down production for a few weeks. Now consumers might not have the selection that they expect at dealerships. While the chip crisis likely put pressure on the used car prices and sector, consumer demand also remains high for used cars. That higher demand combined with a tighter supply means higher prices for buyers.
While buyers can look back at recommendations from sites like CarGurus and Auto Trader for the ideal used cars to purchase based on those earlier 2020 recommendations, finding those cars might or might not be so easy. However, for buyers who need a car now and want to buy used, there are still options.
U.S. News & World Report compiled its own list of best used cars for 2021. This isn't just 10 cars; instead, the list is broken down into multiple categories with even more subcategories and price ranges, too. Buyers can search for small cars and then narrow their search to the price that best fits their budget. Other categories include Midsize Cars, Large Cars, Sports Cars, Convertibles, Wagons, and Hybrid Cars. Consider the U.S. News and World Report list to be more of a buying guide.

Buying a Used Car Online
In the past, buying a car online was not a possibility. Then sites like Carvana popped up and introduced the remote car buying concept into the mainstream. During the pandemic, many dealerships pivoted to online sales or at least providing more robust online offerings for buyers on the hunt for a new or used vehicle.
The industry has relaxed into online offerings, and this might be to the buyer's advantage. Shopping at the dealership might be stressful for some buyers. Online options can enable buyers to streamline the shopping process making that trip to the dealership shorter and more intentional. Browsing through vehicle inventory might be done online, with visits to the dealership relegated to test drives and for finalizing the deal.
Buyers can use Carzing to help simplify their car buying journey online. Search for used cars by keyword, make/model, body type and price. Then enter a zip code to find all the available vehicles nearby. Buyers also can get pre-qualified via Carzing. Choose from payment options from lenders that fit the budget; buyers also can choose what terms work best for them (e.g. 60-month loan terms, 48 months, etc.).
On a tight budget? Buyers can opt to narrow their car prices to as low as $1,000. However, choosing a range might offer more car options. Carzing ensures that buyers understand what the terms will be ahead of time…buyers also can find out what their down payment needs to be for a specific monthly payment.
For buyers that are looking for a used car now, check out the prices for the best cars from 2020. Depending on the budget, a small car, mid-size SUV or even a pick-up truck might fit the budget. When that perfect vehicle catches the eye, schedule a visit to the dealership to test drive the vehicle and finalize the deal. Then hit the road with that perfect car!