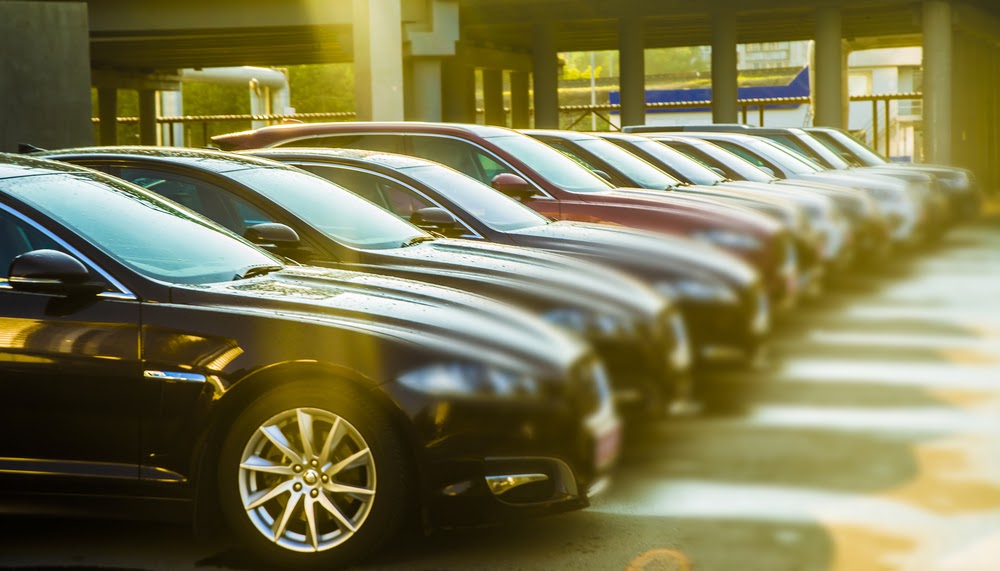 Best Used Luxury Cars Under $15,000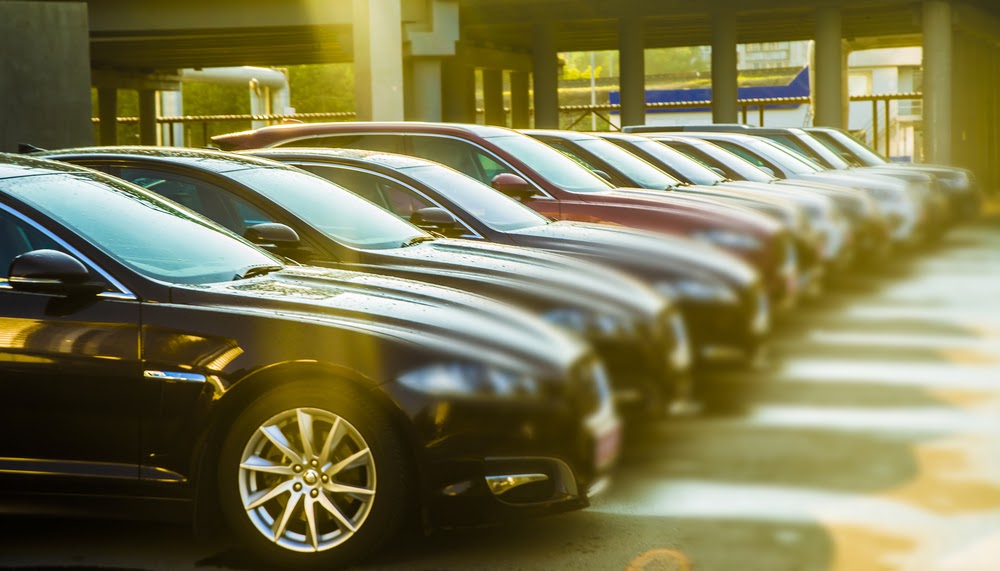 A new luxury car can cost anywhere from $40,000 to over $100,000. But you don't have to give up on your dream of owning a luxury car just because you don't have a six-figure budget. You can buy a used luxury vehicle at a fraction of the cost.
There are used luxury vehicles that can fit within nearly any budget. A good place to start is a $15,000 budget, which should allow you to choose from a wide range of reliable used luxury vehicles in good condition. Here are some of the best luxury cars under $15,000:
Audi A3
Today, the Audi A3 is a small, four-door sedan, but it wasn't always this way. For years, the Audi A3 was a four-door, compact hatchback. This uniquely designed vehicle combines the practicality and sportiness of a more affordable car with the high-end features and comfort of a luxury vehicle. If you're looking for a vehicle that represents the best of both worlds, look no further than a used Audi A3.
If you want to spend as little as possible, look for a 2009 or 2010 Audi A3. But if you want a newer model, you may be able to find a 2013 or 2014 Audi A3 that is priced right under $15,000.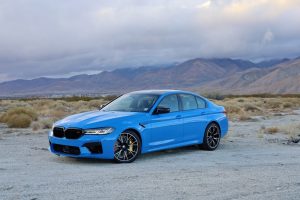 BMW 3 Series
The 3 Series is BMW's best-selling model–and it's most affordable, too. Even though the 3 Series is BMW's entry-level vehicle, it is still designed with a sleek exterior, luxurious interior, a powerful engine, and excellent handling.
With a $15,000 budget, you should be able to afford a used BMW 3 series from the fifth generation, which ran from 2004 to 2013. This generation includes several body styles, including a sedan, wagon, coupe, and cabriolet, which gives you the opportunity to choose whichever model works best for your lifestyle. However, the convertible model was phased out during this generation, so if this is the body style you want, look for a fourth generation BMW 3 Series instead.
Hyundai Genesis
Before it was established as its own luxury brand, the Genesis was known as the Hyundai Genesis. This vehicle was designed with a number of luxurious features, including keyless entry, heated seats, a spacious interior, and a powerful V6 or V8 engine. It also has high safety and reliability scores, which makes it perfect for small families.
There are two different Hyundai Genesis body styles to choose from. The first is a coupe, which is ideal for people who want a sporty, luxury car. But if you need a bit more space, opt for the traditional sedan instead.
If you have a $15,000 budget, look for a 2009 to 2014 Hyundai Genesis.
Cadillac ATS
If you're looking for a used luxury sedan or coupe under $15,000, the Cadillac ATS is another option. The ATS marked Cadillac's first attempt at producing a vehicle that directly competed with other sporty, compact luxury cars such as the BMW 3 Series.
Because it's a compact car, space is limited, especially in the coupe model. However, the Cadillac ATS makes up for its small size with a sleek and sophisticated exterior, powerful engine, and fun driving experience.
With a $15,000 budget, you may be able to afford a 2012-2013 Cadillac ATS.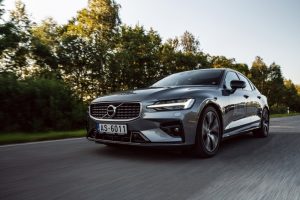 Volvo S60/V60
Both the Volvo S60 and V60 are compact sedans known for their safety and reliability. Depending on the model year, safety features include pedestrian detection, automatic emergency braking, and forward collision detection. Some models are also designed with Stop-Start technology, which increases the fuel efficiency of the vehicle.
Models from the first generation had a more traditional look, but if you want something sportier, try to find one from the second generation, which began in 2015. Or opt for the S60 R, which is the sport version of the standard S60.
BMW i3
This is perhaps the most unique vehicle on this list. Not only was the i3 BMW's first electric vehicle, but it also has an unusual high-roof, hatchback design. It is a subcompact car, so it's ideal for people who don't need much space. It's also made for people who don't plan on traveling long distances. This is because the electric engine in an older model is only capable of going about 80 miles per charge.
If you want a luxury car solely for driving short distances in the city, the BMW i3 is a great option.
Buick LaCrosse
Buick is known for producing safe, reliable vehicles, and the LaCrosse is no exception. Depending on the year, you may be able to find a used LaCrosse with advanced safety features such as automatic parking assist, forward collision alert, and front pedestrian detection.
The Buick LaCrosse made its debut in 2004 as a mid-size sedan, but it officially became a full-size vehicle beginning in 2010. As a result, models produced in 2010 or later are more spacious than earlier models. However, the bigger size may come with a bigger price tag. If you want a full-size model, a 2011 or 2012 Buick LaCrosse may fall within your budget.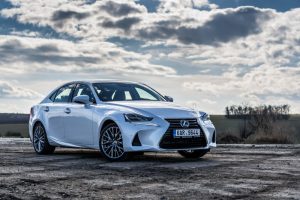 Lexus IS
The IS is the entry-level high-end car for Lexus, which is the luxury division of Toyota. The exterior has a sleek shape and fastback profile. Even though it's an entry-level luxury vehicle, the IS interior is outfitted with various high-end features, including keyless entry, push-button start, wood trim, and a touchscreen that offers navigational assistance.
The IS was initially sold as a sedan, but other body styles were introduced in later generations. You may be able to choose from a sedan, coupe, or convertible depending on the year.
Your best bet may be a Lexus IS sedan, which are usually more affordable than other body styles. Look for a sedan from 2012 or 2013 if you want to stick to your $15,000 budget.
Infiniti G37
Infiniti is the luxury division of Nissan, so many of Infiniti models are viewed as high-end versions of Nissan models. The first several generations of the Infiniti G37 were inspired by the Nissan Primera, however the later generations were influenced by the Nissan Skyline.
Like several other vehicles on this list, the Infiniti G37 came in two different body styles, a coupe and four-door sedan. Regardless of which you choose, the G37 has a comfortable, luxurious interior made with high-end materials. It is also designed with the speed and power of a G35.
You may not be able to get a newer model of the G37 with a $15,000 budget, but you should be able to find a 2009 or 2010 G37 that falls within your price range.
Acura TL
The Acura TL is often seen as a luxury version of the Honda Accord. This mid-size sedan looks sleeker, is designed with more high-end interior features, and has a more powerful engine. Just like the Honda Accord, the Acura TL is a reliable, spacious sedan that will last for years.
If you don't want to spend more than $15,000, you may be able to find a 2009-2014 Acura TL that fits your budget. Even though the technology inside the vehicle won't be as advanced as what you would find in a brand new Acura TL, the smooth drive and comfortable seating makes up for what the vehicle lacks.