What are the Best Used Vehicles to Buy?

Car shoppers might consider used models to stay within their budget. The price of cars is on the rise (and has been for a while); the average purchase price of a new car is now more than $48K. While there are many new models below this price point, even the affordable models might be less affordable than earlier model years.
Buyers should know their budget before shopping for any new car. However, once they know how much they can spend, they might wonder about the best cars for their price range. What are the best used vehicles to buy? These are some factors that should be kept in mind when purchasing a used vehicle:
Fuel efficiency (if the car is for a commute)
Space and other dimension specs
Safety Ratings Are Easy to Research
Many buyers want a safe car. No one wants to drive a vehicle known for faring terribly in crash tests, or with any safety issues, on the highway.
Thankfully, understanding the safety ratings of many vehicles is simple. Both the Insurance Institute for Highway Safety (IIHS) and the National Traffic Safety Administration (NHTSA) offer query tools on their websites that let car shoppers access crash test reports and safety ratings. The cars that are deemed to be the safest are named with a Top Safety Pick+ from the IIHS. The NHTSA scores cars with a star-based rating system, and a five-star safety rating is considered to be the best.
Buyers can access safety data from older models to better understand the safety of these models. While models could receive top honors from either the NHTSA or the IIHS (or maybe even both), there's another safety consideration buyers also should explore.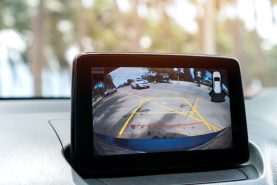 Does the Vehicle Offer Updated Safety Features and Systems?
The safety of cars has improved through the years. While backup camera systems were once considered to be an advanced feature, these safety cameras are now a standard safety feature in cars as of May 1, 2018.
Models produced earlier might not include a backup camera because it wasn't a standard feature. In addition, older vehicles might not include other advanced safety features, that are sometimes standard features, included in newer models.
For example, it's common for car manufacturers to offer a blind spot warning feature that alerts drivers of another car that might lurk in their blind spot. Some cars include a safety system that stops the car to avoid a collision. Others offer all-over cameras to allow the driver to see all around the vehicle when navigating tight parking spots.
While there are used cars that might also include these advanced safety features, buyers will need to do their homework to understand what each model features and what it might lack in regards to safety systems.
Research the Dependability Data
Used cars might have already been impacted by some depreciation or wear and tear from driving. However, some vehicles are known for their longevity and dependability. These vehicles might even be able to hit six figures on the odometer without much issue.
When shopping for used vehicles, the odometer reading might be a consideration when deciding on the best model. The price of a vehicle might be lower if the mileage is high. However, if a car has high mileage, buyers might wonder if it has a history of problems at higher odometer readings. Is the high-mileage vehicle a good buy that could last for several more years, or will it be a costly purchase and need to be repaired as more miles accrue?
iSeeCars released data related to the cars that are known for their longevity. These cars were the most likely to rack up 200K miles on the odometer. What models don't seem to be fazed by high mileage? The longest-lasting cars, per iSeeCars, included:
Three out of five of the longest-lasting vehicles were produced by Toyota. While the Land Cruiser is no longer in production, buyers can still find it as a used model. The Land Cruiser is known to tackle tough terrain, and it's been called indestructible.
Buyers also can review dependability data via J.D. Power. Each year, a car is named the most dependable in its class or segment based on the scores of tens of thousands of car owners. Cars are assessed when they are three years old, and car owners consider any issues over the previous 12 months.
Car shoppers can review the 2022 winners (2019 models), and they also can find dependability data from as early as 2003 (for 2000 models). The dependability data and scores from owners can help buyers understand the reliability and driving pleasure of different models.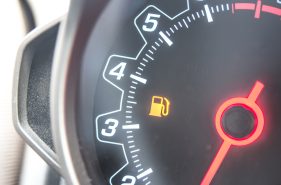 For Commuters, Review the Fuel Efficiency Specs
Buyers who are shopping for a car for a long daily commute also might need to research the fuel efficiency specs of the models they are considering. The fuel efficiency of cars has increased through the years thanks to the introduction of hybrid models.
Since hybrids are likely the most fuel-efficient vehicles available, buyers might search for used hybrids that are in their price range. However, buyers also could find used models of the most affordable small cars. For standard compact vehicles, the most fuel-efficient models typically include:
Mitsubishi Mirage 36 MPG city / 43 MPG highway
Honda Civic 33 MPG city / 42 MPG highway
Hyundai Accent 33 MPG city / 41 MPG highway
Kia Rio 33 MPG city / 41 MPG highway
Nissan Versa 32 MPG city / 40 MPG highway
Volkswagen Jetta 31 MPG city / 41 MPG highway
Need Space? Consider Cargo Room and Interior Dimensions
Space might be a major concern for buyers. Some might need lots of cargo space for sports equipment or gear. Others might need space for a large family.
Buyers looking for the most spacious vehicles for large families (and cargo, too) could focus on minivans or large three-row SUVs. Minivans offer three rows of seating as a standard configuration. However, rear storage space varies per model.
While there are a limited number of new minivans on the market, buyers will have more extensive options when shopping for used minivans. While SUVs are now considered to be the most popular family car, this wasn't always the case. Minivans once dominated, and more models were offered in the past. Now, though, some manufacturers discontinued their minivan models, leaving only four on the market.
SUVs can be expensive, especially those that offer three rows of seating and lots of space. SUVs that are large or full-size could be more affordable when shopping for used models. Per Kelley Blue Book, the most spacious SUVs (by cargo space) include these five models that all offer three rows of seating:
2022 Chevrolet Suburban / GMC Yukon XL 144.7 cubic feet of space behind the front seat
2022 Chevrolet Tahoe / GMC Yukon 122.9 cubic feet of cargo space behind the front seat
2022 Ford Expedition Max 121.5 cubic feet behind the front seat
2022 Toyota Sequoia 120.1 cubic feet behind the front seat
2022 Jeep Wagoneer 116.7 cubic feet behind the front seat
Older models could offer less room. However, car shoppers can research all of the dimensions and cargo specs of the models they like to better understand the space for each vehicle.
What are the Most Popular Used Vehicles?
Some models move quickly on the used market. There are particular models that are best-sellers when they are driven into the dealership and placed on the used lots. While the Ford F-Series is the best-selling vehicle in the country (and has been for four decades), the Toyota Corolla is the best-selling vehicle of all time. Both of these models also could be hot sellers for used car dealerships.
Motor1 rounded up a list of the used models that are most popular with consumers (for 2021). The top five best-selling used models included:
This list of popular used models is interesting because the three best-selling used models almost directly mirror the best-selling (new) cars of 2021. The difference is that the Silverado was the third best-selling car, and the Dodge Ram was the second most popular.
The microchip shortage impacted the production of some models, and high demand from buyers also impacted inventory at dealerships; to find the models they want, some buyers might have chosen to shop for used models.
What are the Best Used Vehicles to Buy?
The best used vehicles to buy depend on the buyer's budget and their list of preferences for their vehicle.
In addition, when choosing the best used vehicle, buyers might have some trade-offs to consider. Used vehicles can vary in price, and mileage, age, and condition also impact the price of vehicles. If buyers want a specific vehicle at a certain price, they might need to weigh the pros and cons of an older vehicle or a vehicle with high mileage.
Some models are known for their safety and/or their longevity. Buyers can research the safety ratings of models they like by visiting the IIHS or NHTSA websites. In addition, they also can review dependability scores via J.D. Power.
All of this data could determine the best used car for a particular buyer. Unfortunately, as the prices of new cars are on the rise, combined with the fact that some dealerships might have a low inventory, buyers might find that the used car options in their area could be limited too. Buyers that need a car immediately might settle for models that fit their budget and their driving needs.