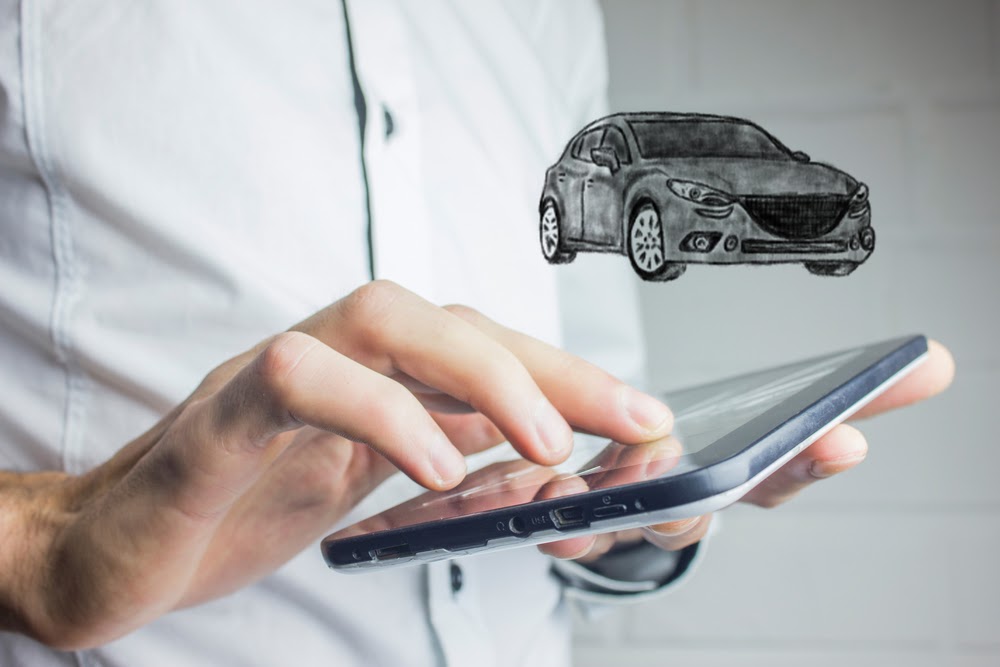 How to Buy A Car From Home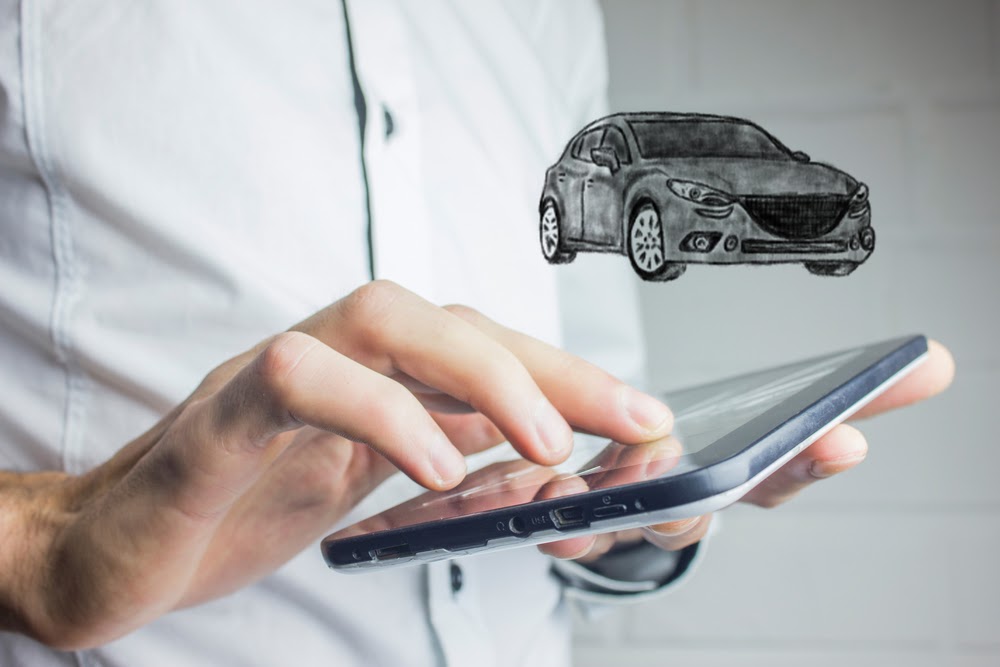 In the past, automotive consumers used to visit an average of five dealerships before making a purchase. Why? Visiting dealerships used to be the only way for consumers to explore their options, learn about different vehicles, and gather the information they needed to make a purchase decision. But that's all changed thanks to the internet.
Now, automotive consumers can complete many of the steps in the car buying process online rather than in a dealership. As a result, the average automotive consumer in today's world only visits 1.5 dealerships prior to buying a new car. Many automotive consumers complete the entire car buying process online, which means they don't need to visit a dealership at all before buying a new car.
Shopping online for a car has become increasingly popular over the last year. But if you've never purchased a car online before, you may be wondering where to start or what you should do to get the best deal. Follow these steps to successfully buy a car from home:
Get Pre-Qualified
Some people think they should figure out what kind of car they want before getting pre-qualified for a loan, but that's not the case.
Getting pre-qualified for an auto loan is actually the first step in the car buying process. Why? If you aren't pre-qualified, you won't know how much you are approved to borrow, which means you won't know what your budget is for your new car. If you don't get pre-qualified first, you could end up wasting a lot of time researching vehicles that are out of your price range.
It's important to note that pre-qualification is not the same as pre-approval. Applying for pre-qualification will typically not impact your credit, whereas applying for pre-approval will.
Applying for pre-qualification isn't hard. All you will need to do is provide some basic information about your employment, residence, and trade-in vehicle, if applicable. Then, you will see a list of custom auto loan quotes from different lenders. You can review these auto loan quotes to find out how much you can spend on a vehicle and what you should expect to pay every month on your auto loan.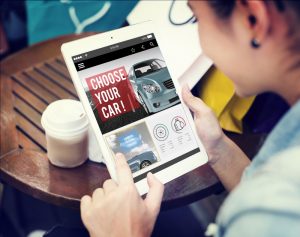 Research Vehicles
Buying a car is one of the biggest financial commitments you will ever make, which is why it's crucial to do your research.
The first step is using your pre-qualification to set a budget. Then, narrow down your options based on how much you can afford to spend. For example, say you know you want an SUV. Based on your pre-qualification, you have determined that you can spend up to $20,000. Now, you know you should research SUVs under $20,000.
Make a short list of vehicles you are interested in and then conduct research so you can compare your options. There are a number of factors you should consider when comparing your options, including:
Availability: How easy will it be to find the vehicle?

Fuel efficiency: How many miles per gallon does the vehicle get on average?

Safety: What are the vehicle's safety ratings? What safety features does it have?

Space: Does the vehicle have enough space for your needs?

Performance: What kind of engine, transmission, and drivetrain does the vehicle have?
You can gather information about these factors from various sources, including manufacturer websites, dealership websites, and consumer reviews. Use the information you gather to narrow down your short list to one or two vehicles.
Find A Car
By this point, you should know what make and model you want to purchase. You may even have a back-up option in case you can't find a good deal on your first choice. Now, it's time to find your car.
You can use CarZing to search for a car located at a dealership near you. If you already know what type of car you want, you can filter search results by the car's year, make, model, trim, price, mileage, body type, drivetrain, transmission, and more. This makes it easy to find the exact vehicle you are looking for without having to sort through hundreds of results.
Each search result will also include the name of the dealership and the estimated monthly price of the vehicle, so you will have all of the information you need to choose the car that's right for you.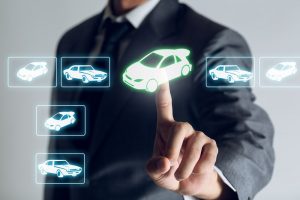 Customize Your Loan
You're almost ready to purchase the car of your dreams, but first, you need to finalize the details of your auto loan.
CarZing allows you to modify your term length to see how it will impact your monthly payments. For example, if you want the lowest monthly payment possible, you may want to extend the term of your loan. The longer the loan, the lower the monthly payments.
However, if you want to save money on interest, you may want to shorten the term length of your loan. Doing this will increase the monthly payments but drastically reduce the total cost of the loan.
You can also use this online tool to modify your down payment to calculate different monthly payment options. This allows you to see how increasing or decreasing your down payment will impact your monthly payments.
Explore all of your options until you are completely satisfied with your down payment, monthly payments, and term length. Then, click "Save This Offer" to lock in your deal.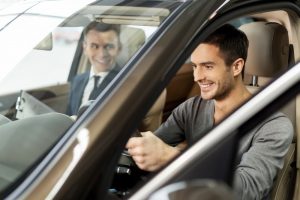 Schedule A Test Drive
The test drive is one of the most important steps in the car buying process. Once you find a car you want to purchase, schedule a test drive as soon as possible.
During the test drive, ask yourself these questions:
Are there any dents, scratches, or other types of damage on the exterior?

Is it comfortable sitting in the driver's seat?

Does the car look like it does in the pictures?

How is your visibility from behind the wheel?

Do you have enough legroom?

Does the car make any unusual noises?

Do the air conditioner, heater, and audio system work?

Are any dashboard lights on?

How do the brakes feel when you come to a stop?

Does the car accelerate quickly?

How responsive is the car–in other words, how hard do you need to press on the gas or brake to accelerate or stop?

How does the car handle rough roads, potholes, or other obstacles?

Does the car change directions smoothly?

Is the car pulling to the right or left?

Does the engine hesitate at all?
This may seem like a lot, but this is your chance to determine whether you like the car enough to go through with the purchase, so you need to pay close attention to every detail. Make sure to test drive the vehicle at different speeds. If possible, take it on the highway so you can see how it performs at a high speed.
Drive Your Car Home
After the test drive, it's time to make a decision. If you were satisfied with the test drive, you may decide to purchase the vehicle. If this is the case, all you will need to do is fill out some paperwork at the dealership. Show the dealership your CarZing voucher, which will have all of the financing information you need to complete the transaction. Once you complete the paperwork, you can drive home in your new vehicle.