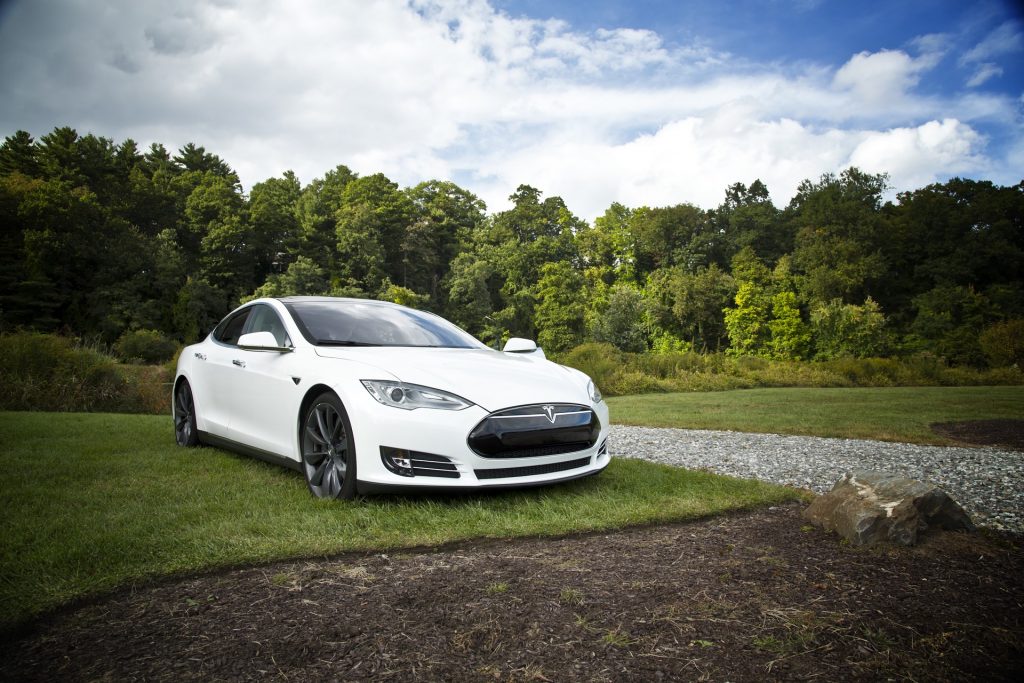 How to Buy a Used Tesla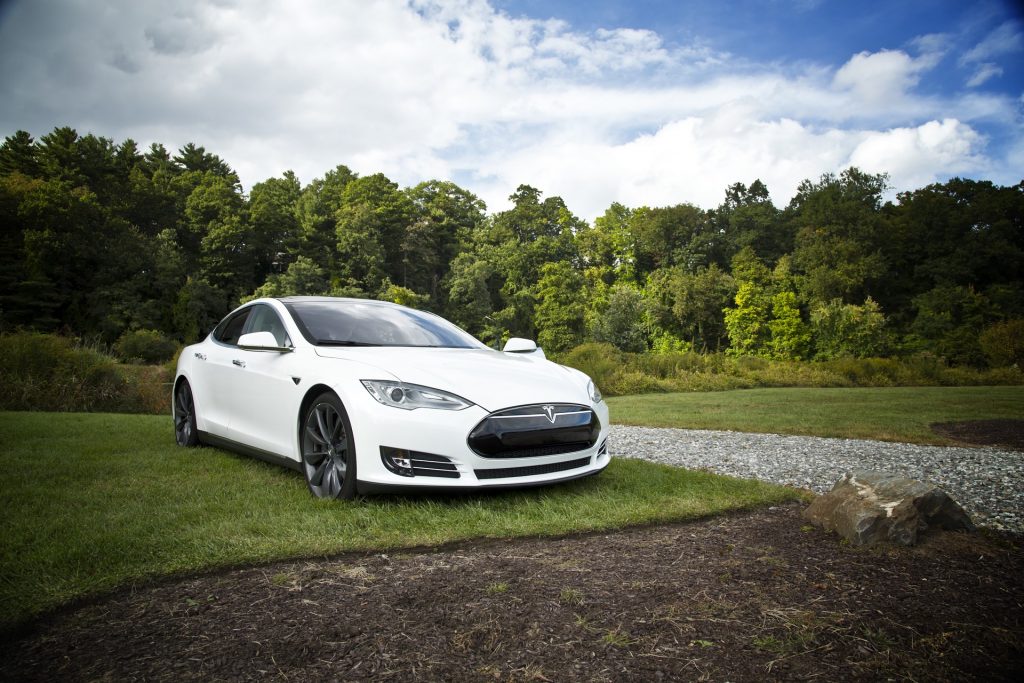 If you're looking to participate in the green future, maybe the thought of buying a Tesla has crossed your mind. With the recent discounts to the Model 3; that thought might be approaching a reality. Yet Tesla still remains a luxury offering, putting off some would-be Tesla owners. But, until recently, it was a nightmare trying to find a used Tesla at a reasonable price. Now with the changes made to Tesla's CPO program, we are beginning to see some of these incredible vehicles reach the market at a price point far more accessible to the average person than before.
Finding Your Used Tesla
EV-CPO Hunter is a listing site that aggregates the vehicles from Tesla's Used Inventory. Using the filters on their tool allows you to search the entire used inventory by specific options and features, model year, color, etc. in order to find the vehicles that match your criteria. From there, sort by price or by mileage, to list the vehicles that you might want to explore further. Clicking on the VIN will take you to the listing on the Tesla site. Here you'll have access to a full description of the features, the provided renderings, an option to buy, and an option to request more pictures if required.
Finding a High-Value Deal
Tesla retains a high degree of control of the market for its used vehicles by carefully managing its used inventory. For that reason, the Tesla Model S resists depreciation better than most of its gas-powered peers. After 50,000 miles it only sheds about 28% of value. This does not mean however, that buying a used vehicle from Tesla is without its risks. Buying a used car, sight unseen, will always be seen as a risk. To mitigate the risks and get yourself the best deal, it is important to think strategically.
A Tesla Model S built in late 2014, with a serial number above 50,000 will likely mark the oldest vehicle that I can recommend buying. In production runs before this time, the Model S suffered from a generally poor build quality that was remedied at that time. The aforementioned models have a build quality on par with the any new Tesla model. Additionally, Autopilot 1 (AP1) was available starting at that time, meaning you might be able to find a high-quality Model S equipped with AP1 for less than $40,000.
Autopilot
Autopilot 1 was Tesla's first suite of high tech active safety features made available in November 2014. Since then, with the release of AP2, prospective Tesla owners are faced with another choice: whether to opt in for AP2, AP1, or to skip out on Autopilot altogether. Autopilot hardware for either system is just a set of sensors, computers, and cameras that comes together to allow the car to engage in certain active safety responses like automatic emergency braking, collision avoidance, and more. AP1 was Tesla's collaboration with MobilEye, but as that partnership became more strained, Tesla decided to create AP2 with NVIDIA in order to match their pace of innovation. What does this mean for you?
Both systems will be incrementally updated, but, the updates to AP1 will be limited when compared to AP2, and AP1 will never have access to the Full Self-Driving Capability that Tesla is currently developing. As a used car buyer, regardless of your budget, the current differences between AP1 and AP2 are marginal. The decision, however, must be made in consideration of the future of your vehicle. If you are interested in spending more money now in hopes of a fully autonomous car with no current release date, then it might be worth it to make the investment today, however if you are looking to get your money's worth today, AP1 is certainly more than sufficient and presents in some of the best value Model S listings.
2016 Bumper Update
The difference in Autopilot hardware availability is amongst the biggest changes as the vehicles get older. Other than that, the front bumper received a facelift and modernization in May 2016. It's a sleeker design and one that marks a Model S as a newer vehicle however, for about $3,000 an older Model S can be updated to match its newer peers.
Tesla Facelift
Warranty and Supercharging
Upon a quick visit to Tesla's used car inventory you will find plenty of Used Model S EV's selling for under $40,000. These vehicles come with an accompanying full-inspection, 4-year 50,000 mile warranty coupled with 24/7 roadside assistance. This warranty is added on top of whatever warranty remains associated with the battery and drivetrain. Tesla has also made available an inventory of high mileage vehicles and that offering also comes with its associated benefits: a full inspection, the remainder of the vehicle's warranty, and a new two-year, 100,000 odometer mile limited warranty with 24/7 roadside assistance.
Any Tesla vehicle built before January 2017 is eligible for unlimited supercharging, many already have unlimited supercharging, one of the unique perks to buying a used Tesla, with what comes close to what might equate to 10,000 dollars' worth of electricity over time. You can add this to your criteria in EV-CPO Hunter to only see vehicles that come with this perk, and almost all of them do.
Comparing Alternative Options
2014 Model S
58,600 mi
Model 3
BMW 320i
Price
$35,400
$34,850
$33,540
Performance
5.4 seconds
5.6 seconds
7.1 seconds
Range
265 mile range
265 mile range
412 mile range
Cargo
30 cubic feet
15 cubic feet
16.9 cubic feet
Fuel Efficiency
89 mpg-e
89 mpg-e
28 mpg
Warranty
2yr/100,000 mile max warranty
8yr/100,000 mile warranty
4yr/50,000 mile warranty
Display
Driver Display + 17" Touchscreen
15" Center Touchscreen
6.5" iDrive Interface
Driver Assistance
Autopilot 1
(+$3,000)
Enhanced Autopilot
(+$5,000)
Driver Assist + Adaptive Cruise Control
(+$5,800)
Buying Your Tesla
First, it's time to consider your options. Buying a used Model S will give you the benefit of free supercharging, increased storage space, better performance, and access to cheaper Autopilot options, yet, when compared to the new, base Model 3, the largest benefit might be not having to wait several months for your car. While these used vehicles do not benefit from the extreme customizability of Tesla's options packages, Tesla has provided a large enough selection that discerning consumers should be able to leverage their needs and use tools like EV-CPO Hunter to find what they're looking for.
Once you've selected your vehicle, you'll have to navigate the buying process. The Tesla inspection guarantees that the vehicle you're purchasing meets the warranty, however, they will not be performing any cosmetic repairs. This means that these are not refurbished vehicles, and since you need to request photos to see the physical car, you might be surprised on deliver to find more damage or mess than you anticipated. Though your deposit is not refundable, Tesla will work with you to find another vehicle if you refuse delivery. If you can't see the vehicle in person and upon delivery, the car does not meet your standards, it is critical that you document what you can and hold the inside sales rep you spoke with accountable as the delivery agent will likely not be willing to work too much with you. Don't sign anything until you have ensured that it meets your standards. Be discerning and decisive and you'll be able to find a vehicle that meets your standards.