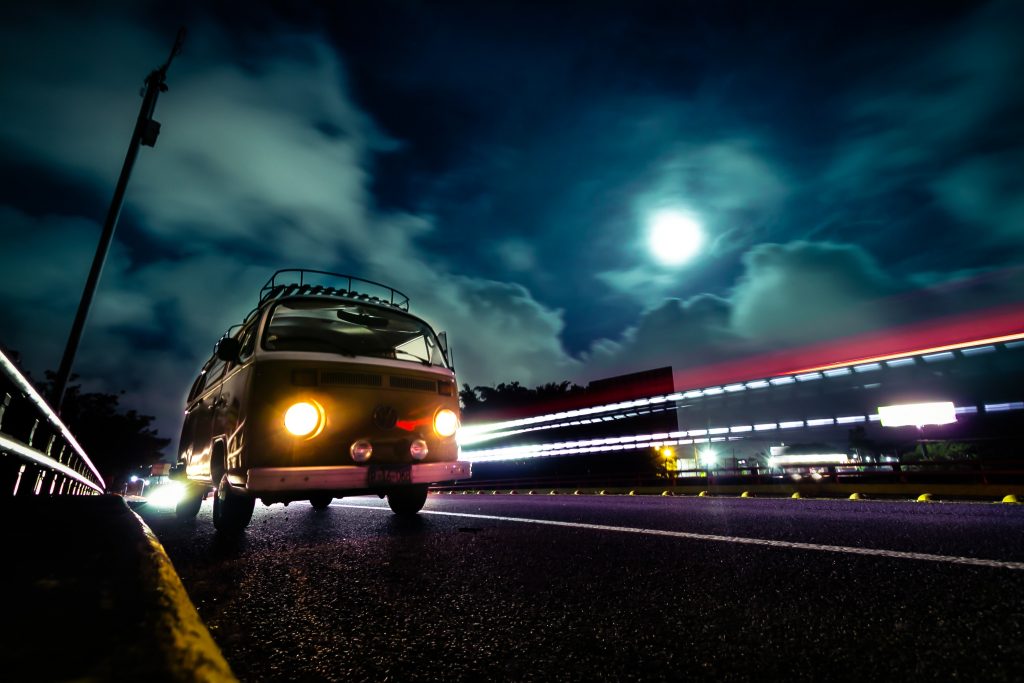 Buying A Tow Car-Can Honda CRV Tow?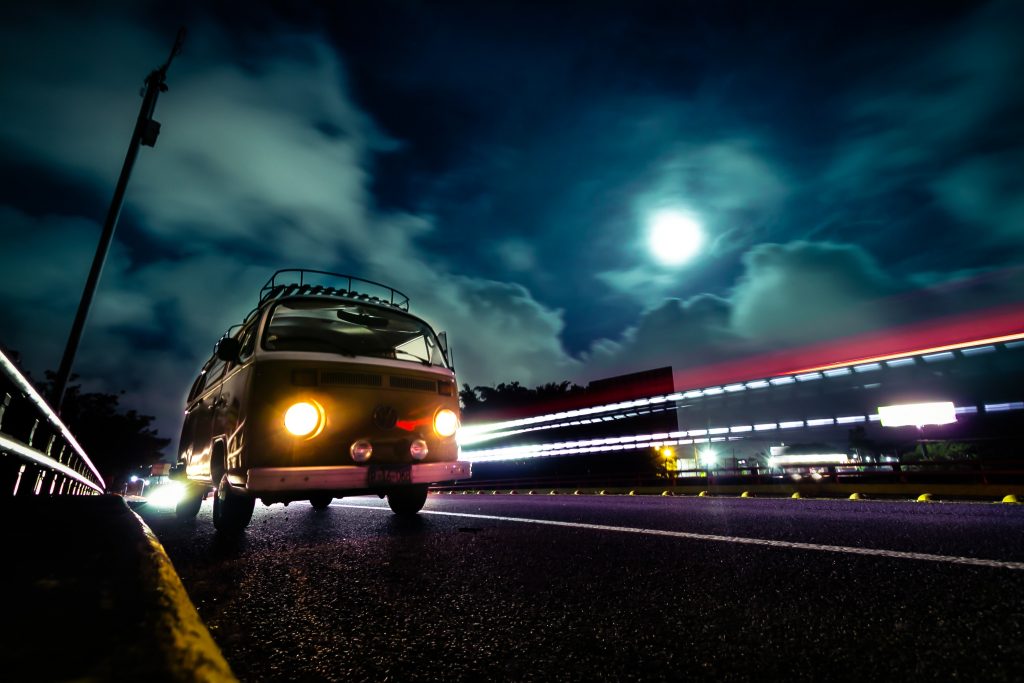 Are you going on a road trip? Do you need extra space for your trip? Do you want to buy a tow car to cater to your needs? If you are a loyal Honda fan, do you want to know- can a Honda CRV tow anything behind it? All these questions that you have in mind will be answered within this article.
Now there are few things that one might have to question and keep in mind before buying a car. Why do you want to buy a car? What are the few things that you need to consider before buying it? How big is your family? All of these are questions that you have to answer before buying a car. Also keep in mind that if you are on a budget then maybe buying a used car may be a better deal for you. In this article, we will discuss –
Factors to consider before buying a car
Do you need a tow car?
Honda CRV: the five generations
How to tow a car
A table of the different towing capacities of the Honda CRV
A conclusion
With our table of discussion laid all out upfront, let us embark on this journey to help you find your favorite tow car.
Factors to consider while buying a car
You want to buy a new car and are having some problems with what to look for? Don't be afraid; you have come to the right place. Buying a car is a huge milestone in an individual's life. A sense of responsibility comes with the purchase, because you will have to treat the car as a part of the family. You will need to pay for its insurance, tax and additional expenses. Getting a car is also an expensive process. You will need to keep in mind the extra expenses that come with getting a car. This is a list of some things to consider before buying a car
Safety –This is at the top of the list because it is one of the most important parts of buying a car. The safety of the passengers and the driver in the car is of the utmost importance. You will need to take special care of safety when choosing a car. Usually, cars would have undergone a crash test and have been given ratings according to how they must have scored in the test. Five stars on the test mean that the car is rated relatively as the safest. You have to make sure that there are airbags installed in the car, so that they may cushion you during any crash situation. On the different aspects of safety, you will need to take note of the electronic stability control and anti-lock brakes to prevent you from swerving and skidding uncontrollably.
Engine- Another factor to consider before buying a car is the engine. The engine is of utmost importance. You will need to buy a car according to why you need it, and that also dictates the horsepower of the engine that you would require. You need to see what suits your criteria if you live in the city, and fuel efficiency is your main concern, then get an engine with smaller fuel tank and fewer cylinders; because more fuel efficiency is what you need. Buying a more powerful engine that has a bigger tank capacity but lesser fuel efficiency, would not be advisable.
Cost of ownership – As stated before, getting a new car is an expensive process. Before you make any deal on a car, ask your dealer about the hidden costs that you may incur when buying a car. Be clear on the different car insurance that you might need to pay for. Know that you would also pay for added tax on the car. The whole process from selecting the car, buying it, and owning it; there will be different hidden charges that you must be on the lookout for. Before continuing with the process of buying a car, make sure that you see all potential offers on car insurance there are in the market. This way, you will not overpay for the same coverage.
Warranty on car parts If you are a frequent driver, then be assured that the different parts of the car will wear out due to wear and tear. No matter how careful you are, you will face the normal wear and tear that friction has caused on your vehicle. Check with your dealer on the different offers that they can provide, like free maintenance for the first year, etc. Also keep track of the warranty the manufacturer has given on the different parts on the car. Note if the warranty is applicable for five years if it has different mileage usage than what you are driving. You would want to note everything down before purchasing a car.
Depreciation – Keep in mind the value of depreciation that you incur after buying a car. Once you leave the showroom with your car, then the value of your car is decreased by more than half. Should you need to sell your car, then you have to keep in mind this depreciation value effect. Some models of cars keep their resale value, and others have their resale value plunge rapidly.
Reverse Sensors and Camera- Having a reverse sensor is important. When parking and reversing the car, you will need these added eyes so that you do not scrape your car, and more importantly, you will not damage someone else's car. With the increasing number of reckless drivers' and tight parking spaces, all of these extra sensors will greatly assist you.
Seatbelt warning light –How would you know that all of your passengers, especially children, are wearing their seatbelts? To ensure that everyone is safe, you need a multiple seatbelt warning light. This will warn you when someone has not fastened their seat belt either in the front or in the back. If any adults forget to fasten his or her seat belt, then it is a legal offence, and you can be fined for it. Make sure that all of your passengers are safe, and they have fastened their seat belts.
Bluetooth and USB Input – Having Bluetooth and USB input in cars nowadays is seen as a necessity for many people. You will want the best of the audio system for your car. If you go for a long drive, the option of having music with good bass sounds is attractive to many people. Make sure that the sound system is fitted in the car by the manufacturer or before it arrived at your car dealer's place. This is to ensure that it comes under the warranty of your car insurance if anything goes wrong.
These are some of the factors to keep in mind when you go out to purchase a car. All these factors not only differ from model to model but also company to company. You would need to review and decide on the many different aspects of the purchase before you find your perfect car. You should also go to friends and family for advice before making any purchase. It would help make the car buying decision more family orientated as different members of the family ask for different things.
Do you need a tow car?
If you are not living on a farm and have to transport animals by towing them, then do you need a tow car? Well, the answer is that it really depends on many factors in people's lives. With the fast-changing lifestyle now, people do not really tow their animals around, but many people have another luxury that they might want to tow, for example, their boat or trailer. For these heavy items, you would need to know which cars would have the ability to tow them. Many people think that the normal cars that we see on the roads are not meant for heavy-duty work like towing, but the average SUV has the built-in ability to tow.
There are also many different factors that you would have to keep into consideration if you would want to buy a tow car.
Towing capacity
One important feature that you will need to know is the towing capacity. Check with the dealer or manufacturer on the towing capacity of the car that you are thinking of purchasing. This is to ensure that you will not over-tow with your car. When calculating the weight of your trailer, make sure that you take into consideration the weight of the trailer after it is completely furnished will all the amenities that you would need. You would need a towing car that can tow more than your completely furnished trailer for a smooth ride.
The curb weights
The curb weight of a tow vehicle is the weight of the vehicle when the tank is full, but the vehicle is not carrying any cargo or passenger. Usually, you would want to buy a tow car that is heavier and bigger than your trailer so that you can have better control over the combination. In the case of a lighter tow car, you will not be able to immediately swerve round the bend or apply the brakes as efficiently. The heavier vehicle is the right choice in this case, but too big a tow car is also harmful. The ideal weight of your tow car would be higher than the fully loaded trailer.
Drive System
When buying a tow car, you have to make sure that the drive system is a rear wheel drive system. The rear-wheel drive system ensures that all of the engine's power is directed on the part of the car where there is maximum work being done. Traditionally there are two type of wheel system: the AWD and the 4WD. The AWD (automatic wheel drive) concentrates on giving power to the vehicle on the front wheels and redirecting them to the rear wheel as and when required. The 4WD (4-wheel drive) concentrates on dividing the power and works on the 40-60 ratio, with 40 percent being directed to the front wheels and the remaining 60 percent to the rear wheels. Ideally, the AWD is the better choice when considering how to tow.
Tow Packages
Tow packages can include the different heavy-duty suspension and brakes, bigger radiators and so much more from the manufacturers. This package helps to increase the towing capacity of your tow vehicle, but overall decreases your fuel mileage. If you will only be towing items occasionally, then buying a tow car is not worth it, but if you need to tow items regularly, then investing in an SUV with these packages is a must.
By purchasing a tow car, you will not only be able to tow different items all around you, but you will also be able to drive the car as a normal vehicle when you are not towing anything. By buying a tow car, you will be able to get the best of both worlds. So, can a Honda CRV tow? Before answering this question, you first need to know how to tow a car.
Two cars can be used to tow your camping trailer around. If you live far from a coast or lake and own a boat, you can buy a tow car for this multipurpose. A tow car is not only used as a towing vehicle, but you can also use it like a normal car when it is not being used for towing purposes.
How to tow a car
After looking at all the factors to consider while buying a tow car, now comes the important aspect of how to tow anything with your car. Different tools are used for towing and here are some examples listed for you.
Using chains and tow straps
Using chains or a tow strap is a high-risk activity. Towing with a chain will require you to set your vehicle that is to be towed, in the correct gear selection. When using chains and tow straps, make sure that the distance that you intend to travel is very short. It is illegal to travel large distances using chains. Stopping the vehicle and what is being towed while using the chain and tow straps is a serious challenge. You need to be careful when using them. You cannot go over 20 mph when using chains or a tow strap to tow. If the chain is over 2 meters in length, then you will have to flag it so that other automobile users would be able to identify it. It is seen as strictly an emergency event to use chains and tow straps not as an everyday happening.
Using a tow bar
A tow bar is an "A" shaped device that helps in towing. It is attached on the hitch and is installed in the towing device. You can use this for long-distance hauls, and you can drive with a higher speed when using it. Make sure to apply brakes with care. All rules for towing also apply to the tow bar. When braking on a bend, one has to be very careful as it may cause the car to erratically weave to one side or spin out of control.
Tow Dolly
A tow dolly is a type of trailer. This is one of the safest means to tow anything. You still have to follow all the rules of towing, but using a tow dolly, you will be able to get the job done.
Honda CRV
Honda is a well-known Japanese car manufacturer. The cars that Honda designs are well liked by its consumers. Due to this, Honda has gained a loyal following. Honda has experimented with many different types of cars: Sports car, economic cars, and even luxury cars. One such car that Honda released was the Honda CRV. It was designed as a sports utility car with an SUV feel to it. The CRV stands for "Comfortable Runabout Vehicle" or "Compact Recreational Vehicle".
Now the big question that haunts the mind is can a Honda CRV Tow? Is it strong enough to tow other items when using it? What were the different changes that occurred throughout its journey? Let's take a look at the different generations of the Honda CRV.
First Generation (1997 to 2001)
The Honda CRV first came out in 1997 in North America. It had an SUV body design, with a double-wishbone suspension. The first generation of the Honda CRV is said to have a reasonable combination of fuel economy, interiors and storage space. Even though Honda had released a sport vehicle before; all of Honda's loyal fans call the Honda CRV the first sport utility vehicle. The first generation of Honda CRV had a larger foot space as compared to cars of those times. This was a rare front-wheel drive model. It had a swing gate on the trunk, that had a spare tire. It was a car that would help you to get to all the places that you wanted to go, in all types of weather.
Second Generation (2002 To 2006)
The second-generation Honda CRV underwent a full redesign and facelift, but it still retained the fuel economy of the previous model. The second generation offered increased cargo space. The 2005 model also got its wheel size increased from 15 inches to 16 inches. This was also a five-speed automatic instead of a four speed automatic. The second generation also had good fuel economy with good resale value. It had airbags and anti-lock brakes. It also had electronic brake-force distribution for easy and emergency breaking.
Third Generation (2006 to 2011)
The third Generation also had retained much of its predecessor's framework and additionally had a more powerful engine of 166 horsepower. It had a rear lift gate installed instead of a side opening gate. It also no longer had the spare tire on the rear gate. It received a face lift where the interiors of the CRV changed and had a new front bumper and revised taillights installed. The USB input and Bluetooth tethering were added to the new and improved facilities on the CRV.
Fourth Generation
The fourth-generation Honda CRV also had a facelift. The structure of the Honda CRV was modified to improve the performance of the CRV during crash situations. It also had a longer body to give it a sportier feel. It had a powerful engine with 2.4-litre I-VET incline. It also had a 185 horsepower and a five-speed automatic transmission.
Fifth Generation
The fifth generation and newest generation of the Honda CRV has many new features other than its older features. It now has 18" alloy wheels. It also has an electronic parking brake and a power lift gate. To reduce wind disturbance aerodynamically, it has an active grille. It has a 7-inch touch- screen display with volume knob and LED Headlight.
Now comes the most important question, Can a Honda CRV Tow? If it can then how much can you tow using it? Here is a list compiled with all the different models and years of the Honda CRV and how much they can tow.
| | |
| --- | --- |
| Year of model | How much it can Tow (kg) |
| 1997 | 1200 |
| 1998 | 600-1500 |
| 1999 | 1200 |
| 2000 | 1000 |
| 2001 | 1000 |
| 2002 | 1200 |
| 2003 | 1500 |
| 2004 | 1200 |
| 2005 | 1200 |
| 2006 | 1200 |
| 2007 | 1200 |
| 2008 | 1500 |
| 2009 | 1500 |
| 2010 | 1500 |
| 2011 | 1500 |
| 2012 | 1500 |
| 2013 | 1500 |
| 2014 | 1500 |
| 2015 | 1500 |
| 2016 | 1500 |
| 2017 | 1500 |
| 2018 | 1500 |
| 2019 | 1500 |
To answer your question to –Can a Honda CRV Tow? The answer is yes, and it can tow in an above-stated manner.
Conclusion
Buying a car is a dream come true for many people. They would ponder and think for many days before finalizing a car purchase. They would ask around while saving to buy a car. The average individual wants to buy a car with good leg space, awesome fuel mileage, and a good look. All of this is possible!!! You can get the car of your dreams by looking carefully around. If you are an adventurous person who often indulges in living in a camping trailer, then buying a car that has excellent towing capacity is also an added advantage, as you would not need to rent a tow truck.
Do not blindly buy anything. Ask around and research your choice before making a decision.