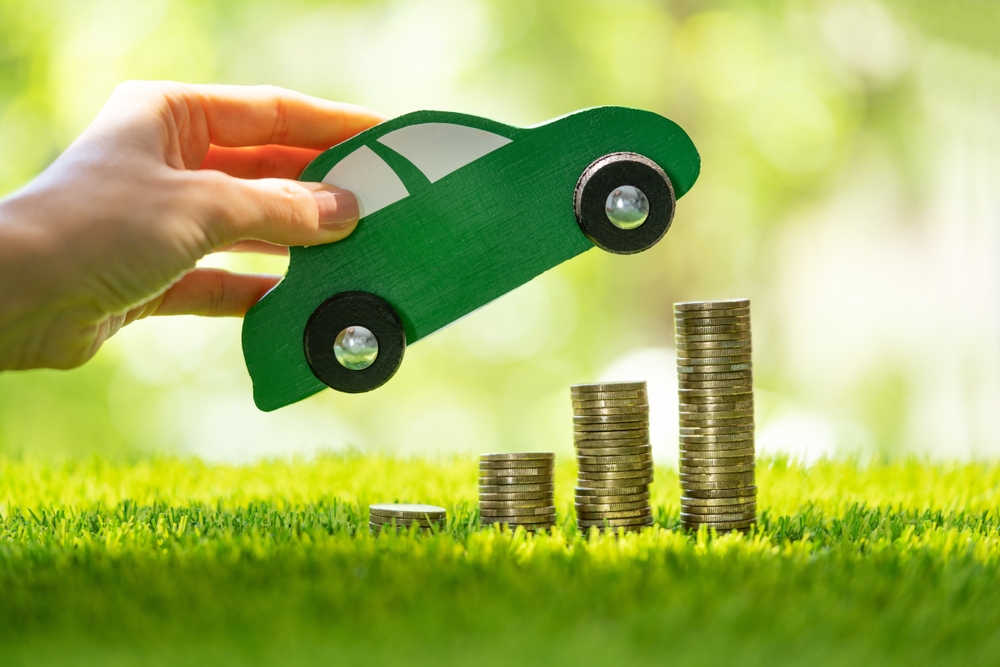 Buyers Looking for Cheap Electric Cars Might Consider These Affordable Models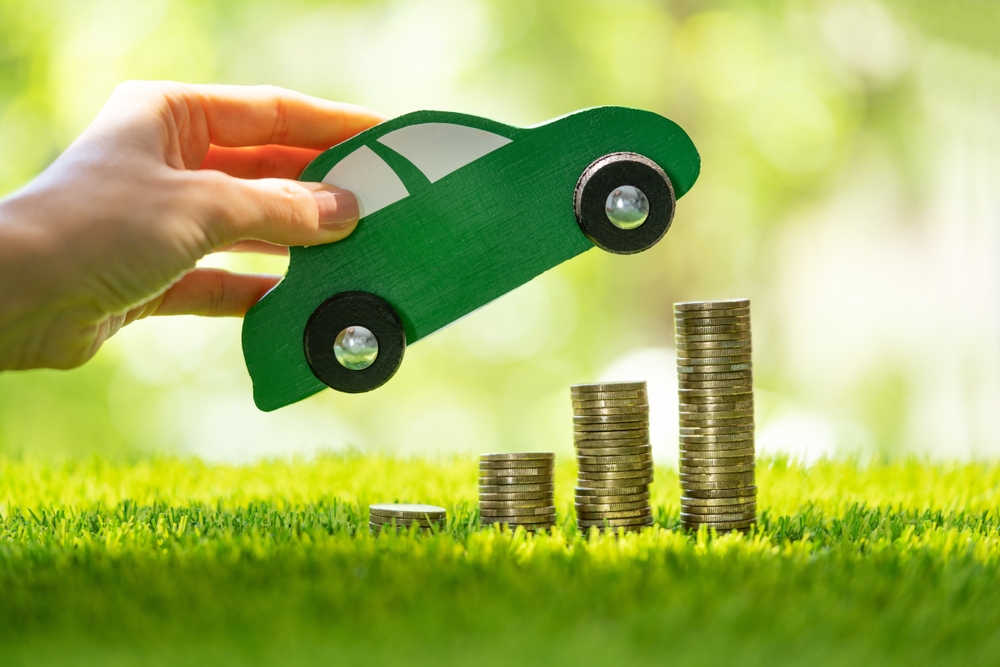 Electric vehicles are becoming more plentiful in the auto market. As more manufacturers shift their focus to electric motors, consumers might have more options when shopping for a new electric vehicle. While there is an expanding selection of electric models, these lowest-priced electric vehicles are still a bit more expensive than their gas-fueled counterparts.
Can buyers find cheap electric cars? The most affordable new electric models start in the $20K range. The least expensive electric vehicles include these five models:

Tips for Shopping for the Most Affordable Electric Cars
Buyers who want to purchase the most affordable electric car can opt for the Chevy Bolt EV, which has a starting MSRP of $25,600. The Bolt is the least expensive model on the market.
However, buyers who are considering switching to electric may also need to consider their driving needs and how the range of each model could impact the journey. Every electric model will advertise an estimated range; this is how far the car can drive when the battery is fully charged.
Some of the models that are among the least expensive electric cars have a decent range, but others might not drive very far on a charge. The Bolt EV has an estimated range of 259 miles, and the Bolt EUV (an SUV) has an estimated range of 247 miles.
The 2023 Nissan Leaf offers an estimated range of 212 miles, and the Hyundai Kona Electric has an estimated range of 258 miles. However, the Mini Cooper SE offers a limited range of an estimated 114 miles.
Most drivers aren't going to wait for the battery to fully drain before charging, as delaying a charge could leave a driver stranded. For this reason, most electric car owners might not hit the maximum driving range. In addition, other driving habits can decrease the range. Using the heat or air conditioning, towing, driving fast, and idling all can impact the range by putting pressure on the battery life.
Consider daily commute distances and driving habits when researching electric car models. If the commute is extensive, buyers might opt for an electric vehicle that offers a longer estimated range.
Some car buyers have 'range anxiety,' which is a feeling of apprehension associated with being unable to find a charging station when necessary or dealing with low battery life. Those who are worried about the range might focus on this key electric vehicle spec.
Unfortunately, buyers on a budget will find that the electric cars with the best range tend to be pricier. The electric cars with the longest range include:
All five of these models are luxury vehicles. Three out of five of the longest-range vehicles are manufactured by Tesla. In addition, the Lucid Air Dream Edition can no longer be ordered. This means that buyers who want longer-range models might focus on Tesla and Mercedes.
The Tesla Model 3 is one of the more affordable models on the long-range list. The Model 3 Performance has an estimated range of 315 miles and is priced at $62,990. The Model 3 Rear-Wheel Drive is the most affordable model in Tesla's lineup; this model is priced at $46,990 and has an estimated range of 272 miles.
Electric Car Prices When Shopping Used
Some buyers prefer to shop for used or pre-owned vehicles. They might not invest in a new car. Could shopping for a used electric vehicle lead to finding lower-priced vehicle options?
Depending on the area, used electric car options could be extensive but also could be very limited. While it's possible for buyers to find a deal and lower-priced options, there is one factor that buyers may want to consider when shopping for a used electric model.
New electric vehicles offer an eight-year, 100,000 warranty on the vehicle's battery and some companies may offer a more extensive warranty. When shopping for used electric vehicles, note that older models could be nearing the end of their warranty period.
For buyers, this could be an expensive issue. If the warranty expires after only a few years, this could leave the owner open to paying for a new battery (should that warranty expire and the battery fails). Replacing the battery pack can be expensive; in fact, some car owners might consider it wiser to simply upgrade to a new car instead of paying for a new battery.
When shopping for used electric vehicles, consumers might research the warranty associated with a particular vehicle. Kelley Blue Book notes that sometimes warranties aren't transferrable to new owners. Researching the warranty is an important part of the process when shopping for a used electric vehicle.
Best EV Cars According to Safety Ratings
While buyers might want the least expensive or cheapest electric vehicle available or the model with the best range for the price, safety also could be a consideration. What are the best EV cars according to safety ratings?
Both the Insurance Institute for Highway Safety (IIHS) and the National Highway Traffic Safety Administration (NHTSA) provide safety data for many vehicle models. The IIHS names the safest vehicles as either a Top Safety Pick+ or a Top Safety Pick. NHTSA scores models using a 5-star rating system, with five stars denoting the safest vehicles.
Many electric vehicles have received top safety ratings/scores. Buyers can research different models and their crash test scores/reports by visiting either the IIHS or the NHTSA and searching for the make/model.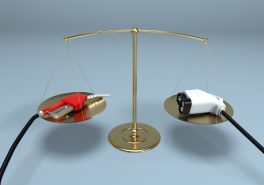 Are Hybrid Models Cheaper?
Some buyers who are on a tighter budget might not be ready to commit to purchasing a new electric vehicle just yet. Those with a limited amount to spend on a new car often wonder if a hybrid model would be cheaper than splurging on electric.
What are the most affordable hybrid models? MotorTrend rounded up a list of the least expensive hybrid vehicles for the 2022 model year. Buyers might be surprised when they realize, though, that even the least expensive hybrids are still nearly $25K.
The least expensive hybrid is the Ford Maverick pickup truck. However, this truck is no longer available to order. The next cheapest option is the Hyundai Ioniq Blue, which MotorTrend reported has a price of $24,625. This is only slightly less expensive than the Chevrolet Bolt EV.
Buyers might be able to find budget-friendly hybrids when shopping for used or pre-owned models. Again, though, warranty research could be an important consideration.
Eco-Friendly is an Investment
Those who want to drive an eco-friendly vehicle (hybrid or electric) may realize that the price for electric or hybrid models is going to be more expensive. Buyers interested in upgrading their standard vehicle for an electric car might wait and see what new models arrive in the next year or two. If a buyer doesn't need to replace their current car, waiting for new electric models could mean that they have more choices.
Some electric cars also might still qualify for a tax credit. However, car buyers should consult a tax professional to inquire about what cars qualify for this credit. The Internal Revenue Service also has a list of vehicles that qualify; the credit phases out when a certain number of vehicles are manufactured. In addition, the Inflation Reduction Act impacted this tax credit. Some vehicles no longer qualify under the changes associated with the Act.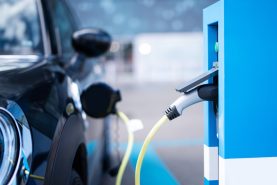 Consider These Electric Car Costs, Too
While electric car owners will save money by driving past the pump, they need to charge their vehicles to ensure that they have enough power for their daily drive.
Electric car owners use either a level 1 charger or a level 2 charger at home to charge their vehicles. A level 1 charger is simply a cord that plugs into a standard outlet; some electric vehicles might come with a level 1 charger.
Unfortunately, level 1 chargers may not be efficient. They charge the car slowly, and even an overnight charge might not be sufficient to re-energize the battery to a full charge. These chargers are more affordable, though, and they can be used in a standard outlet.
A level 2 charger requires an upgraded voltage. Some homes are equipped with a level 2 charger, but other homes will need to have an upgraded outlet installed. The cost of a level 2 charger is an investment, and upgrading the electricity in the home could add to the cost.
However, level 2 chargers are more powerful. A car battery could be fully charged overnight. For those with range anxiety, these chargers might provide peace of mind.
Car owners who find that their car battery is running low during the drive may need to find a public charging station. Some manufacturers offer access to free public charge for a certain time period with the purchase of a new car; those who don't have access to free charging will need to pay for the charge. The price of public charging could vary.
Electric car owners might find that the cheapest way to keep their car fully charged is by charging it at home. Since electricity is cheaper than fuel, those who choose an electric car might realize that even though it was a bit more expensive than the standard vehicle initially, saving money on fuel might add money to the monthly financial bottom line.