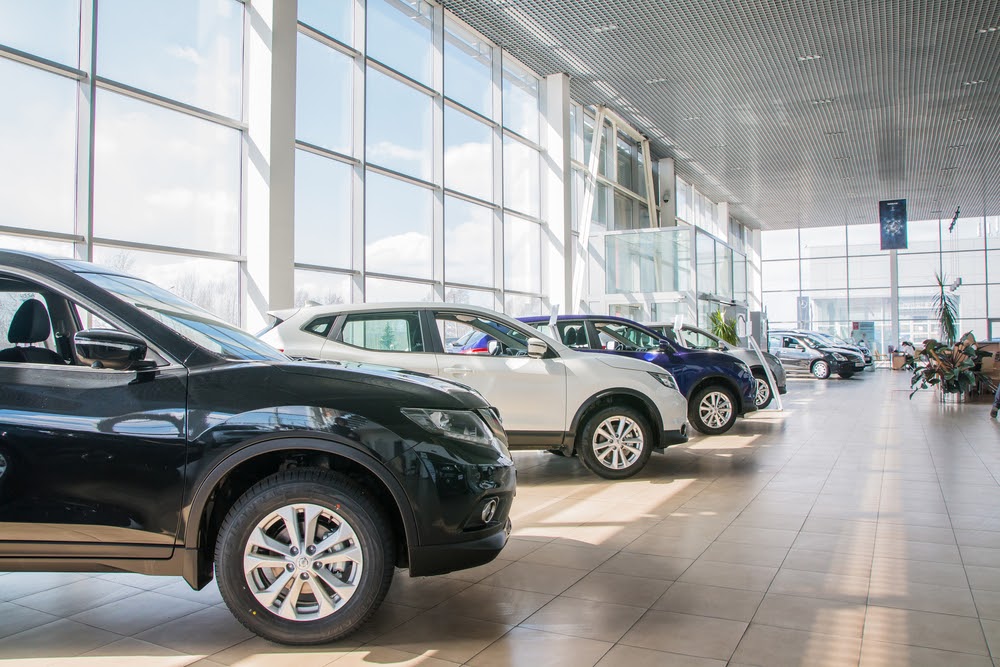 Here's What to Know about Dealerships with In-House Financing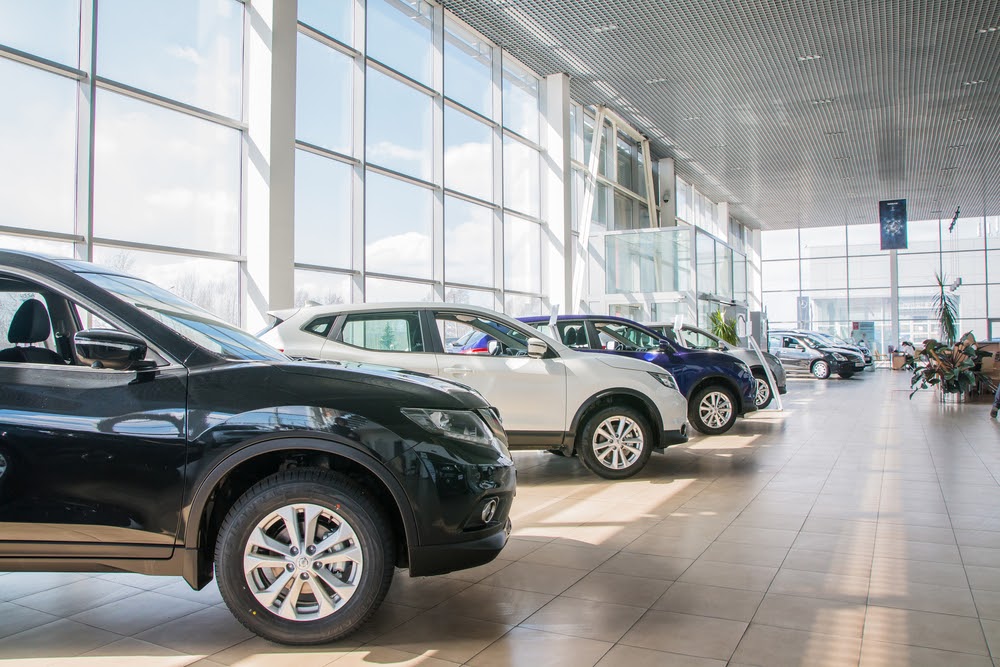 For many consumers, purchasing a new vehicle is a major expense that could require lengthy research and multiple dealership visits. Some car buyers may pay for their car outright, but others will need to finance their vehicle with a loan.
Financing a vehicle is an important piece of the buying puzzle that buyers should research to guarantee that they secure the best interest rate and loan terms. While interest rates often depend on a buyer's credit score, some lenders also could offer better terms than others. Dealerships with in-house financing could be enticing to buyers who want their car buying process to be a one-stop experience.
Before buyers sign on the dotted line and agree to finance their car through the dealership, here's what they need to know about dealerships with in-house financing.
What is In-House Financing?
Many dealerships offer buyers the option of in-house financing. This means that the buyer can apply for financing and secure a loan from the dealership. The dealership will work to find a loan term that best fits the buyer's monthly payment needs, but these loans are independent of a financial institution. The dealership finances the loan.
Some buyers might opt for in-house financing because they don't want to take time to shop around for a loan from different financial institutions. Buyers may find that the in-house option is the most convenient.
Buyers with a low credit score also may have better luck getting approved via in-house financing. However, interest rates are typically higher on this type of financing.
Will In-House Dealership Loans Benefit the Buyer's Credit Score?
When a buyer secures a loan for a car through a traditional lender, the loan payments are reported to the credit bureaus—Experian, TransUnion and Equifax. Timely payments will bump a credit score, while late payments will nudge it downward.
Credit Karma explains that payments for in-house financing arrangements might not be reported to the bureaus and recommends that buyers ask the dealership about credit reporting. In addition, Experian notes that repossession because of missed payments might be more likely with in-house financing.
However, if the dealership isn't reporting payments, late payments might not affect the credit score negatively. In addition, repossession also might not be reported.
The Difference between In-House Financing and Loan Applications at the Dealership
Most car dealerships will help buyers find financing. Buyers can fill out a credit application, and the dealership may work with multiple financial and lending institutions to help the buyer find a loan that fits their needs. This isn't the same as in-house financing.
Loans via most dealerships are secured through outside lenders, and can include a range of interest rates based on the buyer's credit score and the lender. Some dealerships also could offer a zero percent interest rate through their own programs.
In-house financing means that the dealership is financing the loan. Buyers won't choose from loan terms with different lenders. They will work directly with the dealership to negotiate terms.
How do buyers know which dealerships offer in-house financing? Many of these dealerships will advertise 'buy here pay here.' Dealerships that offer this type of financing also may be referenced as By Here Pay Here dealerships (BHPH). These dealerships typically offer used inventory versus a mix of new and used models.
Are Car Dealers with In-House Financing a Good Option?
Sometimes the need for a new car is unexpected. An old car might suddenly break down and cost more in repairs than the owner can feasibly pay. A new vehicle might be the best option.
Buyers searching for a new vehicle should research what type of car they need and how much they can feasibly spend. In addition, they should understand how much they can offer for a down payment, too.
Financing terms will vary depending on a buyer's credit score. For this reason, buyers should research their credit score before visiting a dealership. Knowing the credit score before shopping can help a buyer understand their financing options.
How can buyers find out their credit score? All three major bureaus let consumers purchase a credit report. While scores might not be an exact representation of what a lender will see, these reports can help consumers better understand their credit worthiness.
What is a good credit score? Here's how the numbers stack up:
Those with good or excellent scores could have a lot of options for financing. Buyers can apply for loans through their financial institution or a credit union to find the best interest rates. Even buyers with fair credit could find reasonable loan rates from their bank or credit union.
Buyers with bad credit may find that their options are more limited. Lenders might not want to take on the financial risk. However, before committing to car dealers with in-house financing, buyers might want to explore all their options.
BHPH dealerships and the financing they offer could be an option for those with poor credit who may have been denied for other financing. As with any loan agreements, though, buyers should read their paperwork and be sure that they understand all the terms before they sign on the dotted line.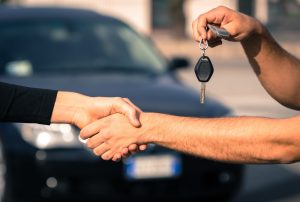 Finding a Car and Financing with Carzing
Buyers who are searching for a new car and looking for a loan to finance their vehicle can visit Carzing for a one-stop shopping experience. Everything can be done from home at the buyer's leisure.
Carzing lets buyers search for cars by make/model, body type, price or even just with a few keywords. Once the results are displayed, buyers can narrow their choices by selecting from other criteria and features like drivetrain, equipment, color and more.
Some buyers want to select from only used models, but others want a new car. Carzing also lets buyers omit used or new inventory. This can help isolate results to the models that are relevant to the buyer's needs.
Once the ideal car is discovered, buyers can use Carzing to get prequalified for financing. With Carzing, buyers don't need to enter their social security number, but they will need to provide information related to work history. Buyers also can enter information on a car that they intend to use for a trade-in.
Carzing will show all the available financing options. Buyers can select the option that works best for their budget needs. Some options may include longer loan terms and lower monthly payments. Buyers also could opt for shorter loan terms, too.
Each financing option also includes information related to any down payment obligation. This can help ensure that there are no surprises at the dealership.
Carzing prequalifies buyers for loans, but buyers still need to visit the dealership to fill out credit applications to secure the loan they want. Using Carzing to find the best vehicle and loan saves time and helps buyers focus their dealership visit on the important details of the transaction.
At the dealership, buyers should consider taking a test drive of the car that they intend to drive. While the car might look great in pictures, a buyer might find that it's uncomfortable or maybe they just don't like its performance on the road. The visit to the dealership also is the best time to go over any other questions the buyer may have related to financing inquiries about the features of the vehicle.
Once the buyer secures their loan and feels comfortable with their vehicle purchase, they can sign all the paperwork and hit the road knowing that they secured the best deal and found the best car. Driving off the lot in a new car should feel exhilarating not regretful. With Carzing, the buyer controls the hunt for the right car for their lifestyle and the best loan for their budget.