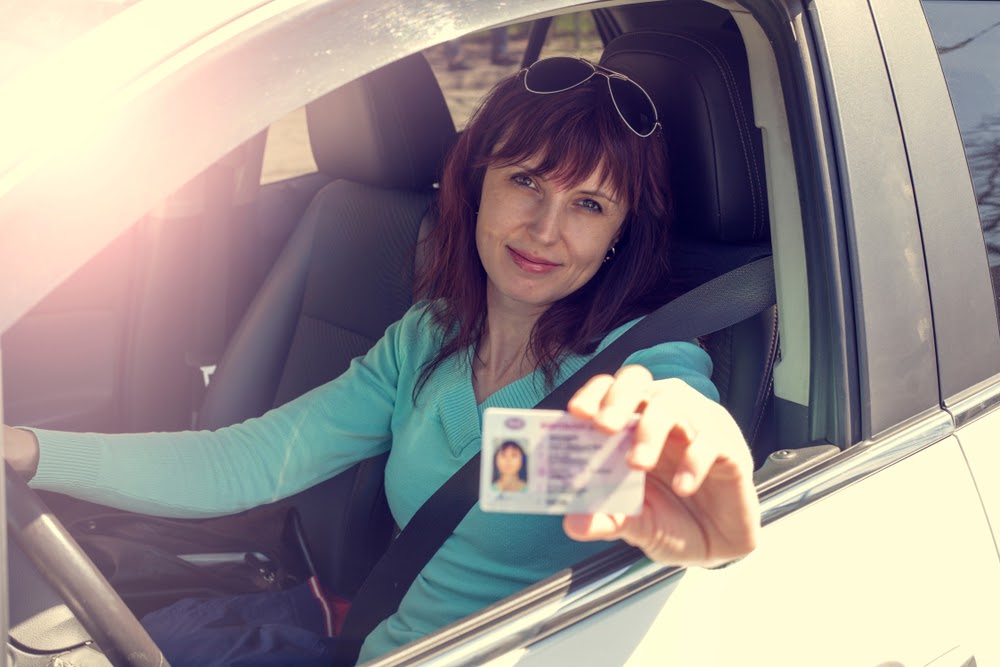 Do You Need a License to Buy a Car?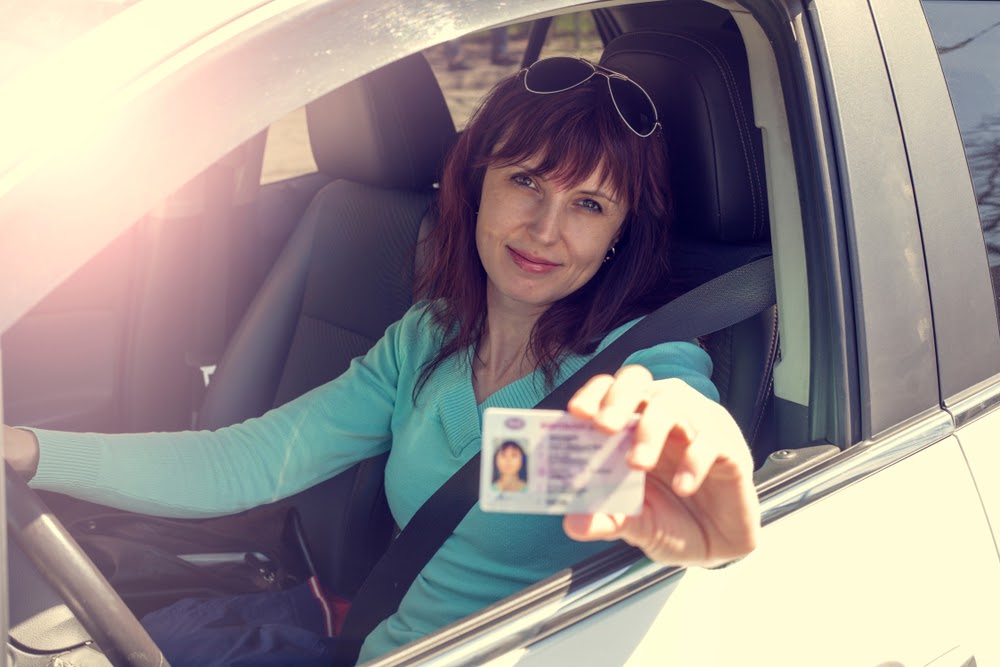 To legally operate a vehicle, the driver needs a license or a permit (with a licensed driver in the vehicle!). Therefore, driving a car off a dealership lot without a license would be a no go! But what about buying a car? Do you need a license to buy a car?
As J.D. Power explains, buyers can purchase a vehicle without a driver's license. However, financing that vehicle would require some type of identification—a state-issued identification card or a driver's license. When financing a vehicle and securing a loan, the lender would obviously need to know that the individual applying for the financing is legally the individual that they claim.
Why Would an Individual Buy a Vehicle if they Don't Have a Driver's License?
Vehicles are made for driving, so why would an individual purchase a vehicle without having a license that allows them to actually operate that vehicle?
Some parents without a license could be buying the vehicle for their child…who is licensed. Or one spouse or partner could be purchasing the vehicle for the other to drive. Grandparents also could be making that purchase for a grandchild.
Collectors might not have a driver's license. Those who live in major cities like New York City where public transportation is a standard option and where owning a car isn't so commonplace might not intend to drive a car but want it for an investment in their collection. They could be purchasing a rare classic car that they intend to showcase in a garage or even a museum.
The purchased car might not even be in driving condition; some vehicles might even be used as a prop of some type. In that case, it might be a non-issue for a driver's license.
Don't Drive Without a License
While car buyers can buy a vehicle without a driver's license, securing financing will—again—require some type of photo identification. And the buyer will need to find a way for the car to come into their possession. Someone will need to deliver the car or drive it to the legal owner.
And any car that leaves the dealership will need insurance. The buyer will want to protect that investment—no matter who will be driving it. Buyers should ensure their vehicle is insured before it exits the dealership!
Another option is that the buyer could hire a tow truck to deliver the vehicle, however, this can be a more expensive option.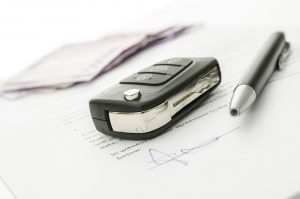 Potential Issues for Those without a License
Buying a vehicle without a driver's license could be a more complicated process. Experian explains that buyers may have to add a co-owner to the vehicle, as some insurance companies may be hesitant to issue insurance to an unlicensed owner. In this case, the co-owner would apply for insurance. Another member of the family also could be listed as the primary driver.
Financing could be an issue in that the individual purchasing the vehicle will need to have another form of photo identification. Many non-drivers have a state identification card that acts as their official ID, and this is an acceptable stand-in for a driver's license when applying for financing.
Registering the vehicle also could be an issue. Why? States may require that those registering the vehicle show license and insurance coverage. Experian explains that a co-owner could register the car in their name. For married couples, this might be an easy solution.
Every state might have different laws guiding the registration of a vehicle. Before buyers make a decision to purchase a car without a license, they should look into all their state laws first. This can help them understand any potential issues before they commit to a major purchase.
Those without a driver's license might wish to research insurance options, too. This can help ensure they understand how they may be able to insure the vehicle as a non-driver. A licensed agent may be the best resource…this may be especially true for car collectors.
Does the Non-Licensed Driver Need a Vehicle?
If the non-driver isn't a collector or buying the car for another individual, are they planning to use the vehicle to have someone else drive them around? Some individuals may hire a driver for their car; in this case, the owner should know about any insurance needs or registration issues before purchasing.
Maybe an individual wants to purchase a vehicle to show credit history. However, there are other ways to do this without buying a car. Credit cards or other investments—like a small home—also can build credit.
Some non-licensed buyers also could be purchasing the vehicle for business purposes. And, again, they need to research any issues related to insurance and registration (and/or financing) before buying the vehicle.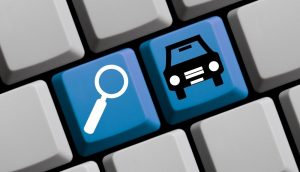 Finding a Car on Carzing
Non-licensed car buyers might be on the hunt for a car for business, as a gift or maybe just as a collector item for display. Carzing can help buyers find the best car for their needs…or even the best car for a gift!
Use Carzing's easy search query system to hunt for a vehicle by body type, price, make/model or just enter in keywords. Looking for a classic Corvette? Type in the exact model and begin the search.
For car collectors, expanding the geographic scope of the search may help them find exactly what they want. However, expanding the search too far can mean that the dream car is in another state. If the buyer isn't concerned about purchasing a vehicle in another state, they can expand the search as wide as they wish!
Looking for a car for a teen driver, or for a grandchild's graduation present? The best option to find that car is perhaps to search by a model (if grandparents know the car their grandchild really wants) or just by price. Sometimes there is a cap on how much grandparents want to spend on the new ride!
The perfect car also could be new or used. Search queries can be modified to omit new and/or used models, depending on the buyer's preferences. Carzing also lets buyers select other preferences, too, like drivetrain, transmission and even color!
Make the hunt even easier by sorting the results! Carzing can sort results by price, distance, mileage, age or even just the best match. This can aid buyers zero in on what they really want!
With Carzing, buyers can search at their whim. The site is always open, and buyers can search for their car during the day or in the late night hours. Carzing lets buyers feel relaxed about the search; the buyer is in control! There is no sales pressure. No stress!
Buyers can spend hours or days searching through their options. Once they find what they really want, they can use Carzing to get prequalified for financing. Find loan terms that fit the buyer's preferences or monthly payment amounts that work with the budget. Carzing also lets buyers understand what they might need for a down payment on that vehicle.
For buyers who don't have a driver's license, there may be more details to go over at the dealership. And, of course, unlicensed drivers won't be able to take a test drive. Those buying that car for a gift or for a collection, though, can check out the car at the dealership and go over any questions they may have with the sales team.
While a driver's license isn't required to buy a car, buyers without a license will need to arrange for the car to be delivered. There may be other details related to registration and insurance that unlicensed buyers will need to research before purchasing that car. But Carzing can make the hunt for the perfect gift or collection investment easier and much less stressful!