These are the Coolest Fast Sedans Under 15K

Every car buyer has their own list of preferences for their ideal new (or used) car. Some buyers want budget-friendly options but they also don't want to sacrifice on speed. They might want a luxury sports car or a fast sedan that offers sleek power on the highway.
Are there any fast sedans for under 15K that will cause other drivers to do a double-take? Although the used car market is hot, there are still many fast sedans for under 15K, and the available options are actually incredibly cool.
What fast sedans for under 15K can buyers find via Carzing? Here are five cool vehicles to satisfy a buyer's speed needs:
2013 BMW 3 Series 328I ($14,990)
2011 Lexus IS 350 (about $13,000)
2007 Mercedes-Benz S-Class S-550 ($13,500)

Finding a Fast Sedan for Under $15K
Depending on a buyer's location, the sedan options could vary. Finding fast sedans at a budget-friendly price can mean a few trade-offs, especially if buyers want a luxury sedan. Price will be lower based on:
Older vehicles typically correlate to a lower price. However, older luxury models could still be pricier than newer standard sedans. For example, on Carzing, buyers can find a 1985 Rolls Royce Spirit for a little less than $15,000. For the same price, buyers could opt for a newer Mercedes-Benz sedan.
Mileage also affects price. When a buyer needs a low price, they could choose a fast sedan with higher mileage. A buyer who is interested in speed might not be looking for a commuter car; they might want a fast car that accelerates quickly.
Sedans vs. Coupes
Many sports cars are in a coupe body type. These cars might only have space for two people. Sedans, however, are larger and can fit up to five passengers.
Smaller coupes might offer better acceleration and speed. However, sedans can include a V8 engine to power the drive and allow the vehicle to accelerate quickly.
Sedans could be safer options as they are larger vehicles. However, to better understand the safety of a particular used sedan, buyers can visit the Insurance Institute for Highway Safety to review the safety report on a specific model.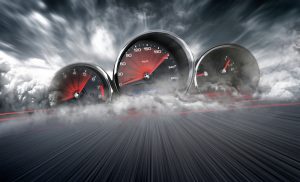 How Fast is Fast?
Trying to compile a list of all the fast sedans under $15K is impossible. If buyers are searching for their options on Carzing, the list of options can be extensive. When filtering out options, buyers might choose to search by sedans and then set the price parameters for less than $15,000.
Buyers might wonder, though, how fast are some of these older sedans? While speed can be relative and extremely broad when talking about cars, the 2008 Jaguar XJ can hit up to 121 miles per hour. The 2013 BMW 3 Series 328I can reach up to 130 MP, and the 2011 Lexus IS 350 can reach speeds of more than 140 MPH.
To put speed into perspective, the fastest car in the world is the Hennessey Venom GT. It can reach speeds of up to 270.49 MPH. Motor1 took the Lamborghini Huracán for a drive and hit 200 MPH without much effort.
However, these vehicles are coupes and are meant to be the epitome of luxury sports cars. Buyers shouldn't expect a larger sedan to hit 200 MPH.
Autobytel ranked the fastest sedans. The Tesla Model S—upgraded with the Ludicrous option—can hit 130 MPH and can accelerate from 0 to 60 in 2.8 seconds. When reviewing speed and acceleration, Tesla might be a solid benchmark.
The 2008 Dodge Charger, however, has the power to surpass even new Tesla models. The Charger is a classic muscle car, and it's built for speed. The speed specs for the 2008 vary, but some sites indicate that it could reach more than 170 MPH.
Speed and Price can Vary, Too
The price of used vehicles rises and falls according to supply and demand. When demand is high and dealerships are scrambling for inventory, the prices of what they have on the lot might be higher than expected.
When gathering data for used vehicles and for fast sedans under $15K, the options available to buyers are always subject to change. Supply could increase, and the prices for used models could decrease as availability surges. Buyers on a budget for fast cars could have a much more extensive selection.
Buyers who want speed also might want to consider if they prefer luxury speed or if they are content with standard models. Luxury vehicles may be equipped to hit top speeds and accelerate quickly, but the price of luxury cars will be higher.
Car buyers also can consult sites like Top Speed for affordable and speedy sedans. The site compiled a list of 'fast sleeper sedans' that were priced less than 15K. Top Speed's number one choice was the Volkswagen Passat B7 3.6 FSI (model years 2010 to 2014). The Passat can reach speeds of up to 155 MPH.
Top Speed's second pick was the Lexus IS 350 (model years 2005 to 2013). It can hit speeds of about 143 MPH. The list also included the Ford Fusion Sport (2017 to 2019), Ford Taurus SHO (model years 2011 to 2019) and models from BMW, Chrysler and several others.
However, buyers might want to keep in mind that these selections were chosen by the site nearly a year ago. The car market has changed drastically over the course of the year, and some of these models might not be $15K or less.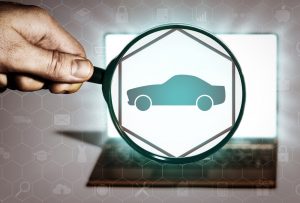 Wait or Buy Now?
The list of fast sedans less than $15K can fluctuate based on the market. When buyers want to search for their options, though, they can use Carzing to find fast sedans in their area for the price they want.
While Carzing will only show models based on the buyer's specific price parameters, some buyers might have a choice to make. Should they opt to buy a car if prices are higher than normal or wait for the used market to cool off?
Since some popular fast sedans might have seen a bump in their value because of inventory issues, buyers might discover that their favorite models are simply too expensive and out of the budget. What do they do?
Buyers might find that the only models they can afford have high mileage or are older models. Some buyers aren't comfortable buying a car that is too old or that has high mileage. Unfortunately, if the car is needed now, the buyer might need to expand their search options.
If they want a luxury fast sedan, maybe they look at standard models instead. These models could be newer model years with updated safety features. In addition, buyers can use Carzing to specify features that they want in their vehicle—select leather interior, backup cameras, all-wheel drive, etc.
While a crunched supply might leave buyers expanding their search, they might find a fast sedan that checks off most of their demands but still fits in the budget. Buyers also can keep searching via Carzing to find any new options that have become available at local dealerships. Remember, inventory changes and new options drive into dealerships constantly.