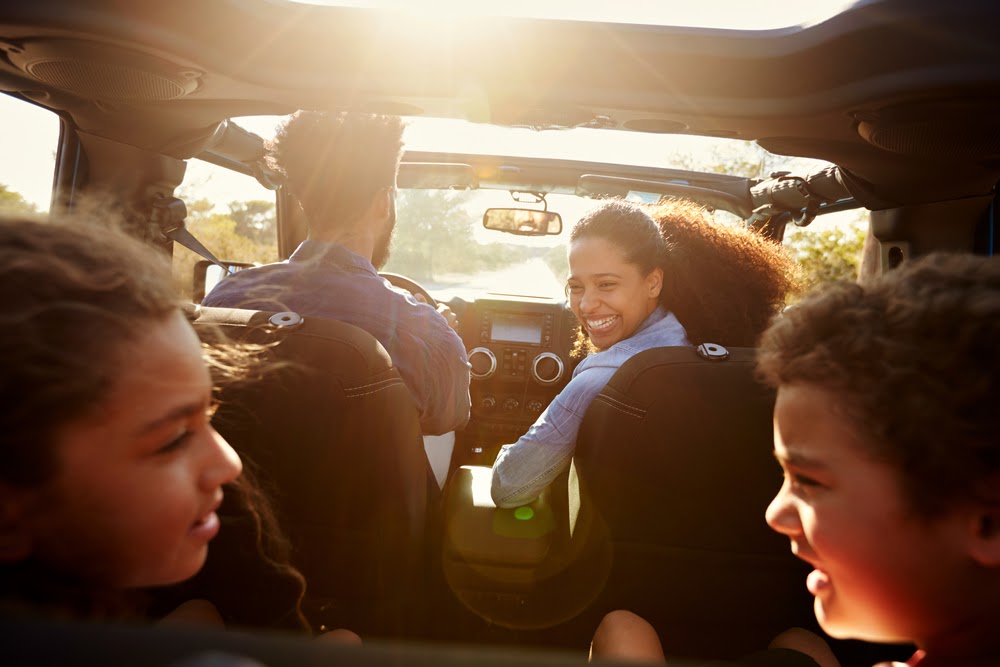 The Most Comfortable Cars for Long Trips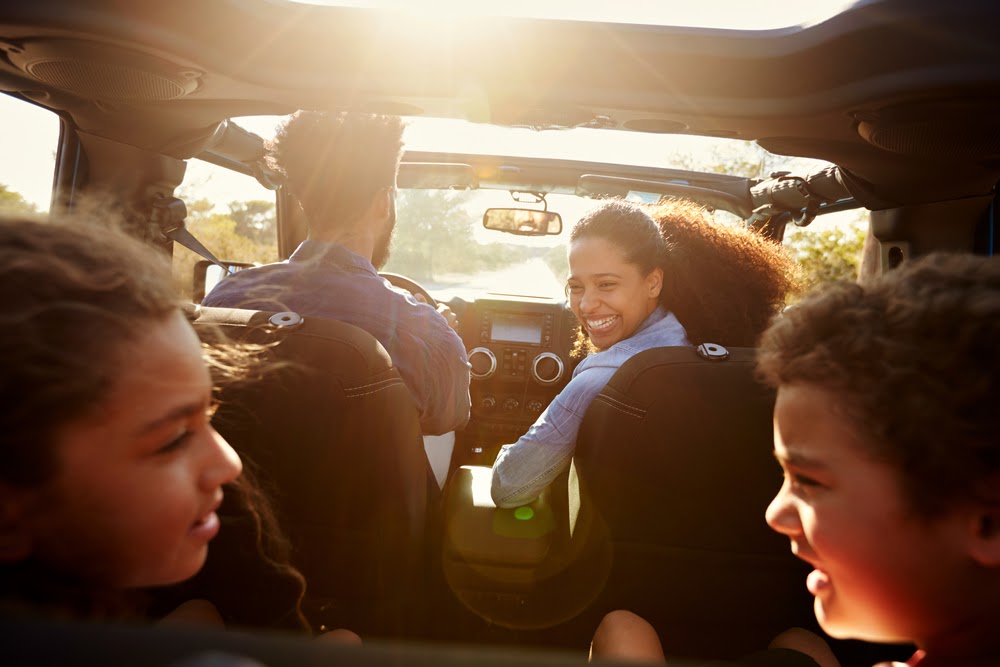 During summer, the spring holidays or even the winter breaks, road trips may be a necessity to visit family and friends or some may just hit the open road for fun. Not all vehicles are the most comfortable to drive during long distances, though.
Yet, personal comfort is—well—personal. One driver might love a specific model of vehicle, while others might find it to be a cramped ride for extended travel. The most comfortable cars for long trips can include minivans, sedans and SUVs.
There are other factors to consider, though, beyond just vehicle type. While it's true that larger vehicles offer more space for both drivers and passengers, other features can enhance the drive.
Ready for a road trip? Here's how to find the most comfortable cars for long trips!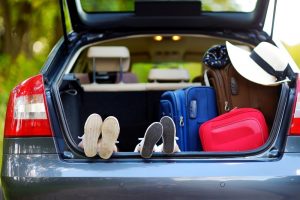 Does Size Matter?
When choosing the most comfortable car for a road trip, size might play a part. That vehicle has to fit everyone who's taking the journey. This means that backseats need to offer plenty of legroom. The driver and passenger also need space to stretch a bit, too.
For individuals and families who plan to buy a car with the intention of taking it for long trips should consider space. When shopping for a car, have everyone hop into the model at the dealership. Is there enough leg room? Are kids crammed in the backseat?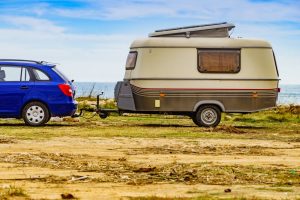 Towing and Storage
Storage is another issue. Long trips might mean extra luggage or even tents and other gear (for those who camp). Check the cargo and trunk space to ensure that it's spacious enough for travel necessities.
Is there a camper that the driver will need to haul? When looking at cars, check the towing capacity of the vehicle.
What are the vehicle choices for buyers that need a vehicle with lots of space? The roomiest vehicles include:
While large sedans and station wagons can offer plenty of leg space and room in the backseat, buyers who need a car that can tow should look at the vehicle's towing capacity. MotorTrend included the Subaru Outback and the Volvo V90 Cross Country in its list of 15 of the Best Towing Vehicles That Aren't Trucks. Both vehicles have a towing capacity of 3,500 pounds.
However, MotorBiscuit included the BMW 5 Series GT (Gran Turismo), Subaru Legacy, Volvo S60, and the Cadillac SRX on its own list. Buyers should check the towing capacity of these vehicles to ensure they can haul…for the long haul!
Features that Can Add to the Drive Experience
Space matters. Everyone needs to be comfortable. The vehicle also needs the space and storage capacity for any luggage and gear. Towing capacity is also important to consider if the car needs to pull a trailer or camper.
Drivers don't want to cram the back seat or trunk with luggage. They don't want to block their views with camping gear. They want room for kids to have their own space, because cramped kids who are uncomfortable in the backseat do not add to the comfort of a drive.
But there are also other features that can greatly improve the driving experience or the travel experience during long trips. These might be considered upgraded features or even luxury features, but they definitely improve the comfort when the driver and passengers are stuck in a car for hours.
Cruise Control
For the driver, cruise control lets the car travel at a continuous speed. Without aid. This means the driver doesn't have to keep accelerating. Constantly keeping the feet in one position can add to driving fatigue. Cruise control can help the highway travel be a bit more comfortable. However, drivers should use this only when it's safe to do so.
Heated Seats
Traveling in the winter isn't always a fun experience. Every passenger may have their own temperature preference, too. Some want more heat, others get too hot. And cars with vinyl or leather seats might be a cooler ride (those materials may get colder). Heated seats can help warm up the body and make the travel experience a bit more pleasant; heated seats often let the individual control their level of warmth.
Zoned Heating and Cooling
Some cars can offer different heating and cooling controls for passengers and the driver. This lets everyone choose their perfect temperature to decrease the issue of arguing over the heat or air conditioning.
Backup and Front Cameras
Maneuvering a vehicle in tight parking lots is much easier with cameras. Backup cameras let the driver see obstacles behind them. Front end or other cameras show other areas of the car. This can help reduce fender benders in parking lots…and make the driving experience a bit less stressful. This feature can be really helpful in busy parking lots of theme parks.
Navigation Systems
Road trips sometimes mean getting a bit…disoriented. In the past, the only way to navigate was via paper maps. They were cumbersome and difficult to fold. Now navigation systems can guide drivers to their destination, directing them every step of the way. Some new vehicles even include heads-up displays that show navigation data in front of the driver. Plus, these advanced systems may also point out bikers and other potential hazards.
Blind Spot Alerts
Driving on the highway while towing a trailer or camper can make driving much more difficult. The blind spot can hide other cars, and drivers always need to be aware. Blind spot alerts, though, will warn drivers when a car or other obstacle is lingering in the places they cannot easily see.
Entertainment Systems
Bored kids in the backseat could make the drive seem much less pleasant. Boredom can lead to bickering, and being stuck in the car with children who are fighting is not exactly any parent's idea of a great time. Cars with entertainment systems like television screens help kids stay busy. Put in a favorite movie, and enjoy the ride!
Shopping for the Most Comfortable Cars for Long Trips
Buyers who are looking for the best car for long road trips can use Carzing to narrow down their choices or locate their favorite car. Carzing lets buyers search by make/model, price and body type. Or buyers can enter in keywords for their search option.
Carzing will bring up all the cars in the area based on search choices. Buyers can narrow down their choices further by selecting colors, transmission type, or other features. When buyers find the car they want, they also can use Carzing to get prequalified for financing.
Choose the loan terms that work best. Find the financing with monthly payments that fit the budget, too. And buyers can even learn how much they need to put down for their financing choice.
Carzing is convenient for buyers who don't want to spend hours at the dealership browsing and applying for financing. Instead the details can be done online…from home. Carzing saves time so buyers can spend their time at the dealership test driving that car and finishing the deal.
For buyers who are on the hunt for the most comfortable cars for long trips, that dealership test drive might be the best way to help ensure that the car is a good road trip option. Take the whole family to ensure that everyone fits comfortably. And drive off in the car that will navigate the journey to many great memories and new adventures.