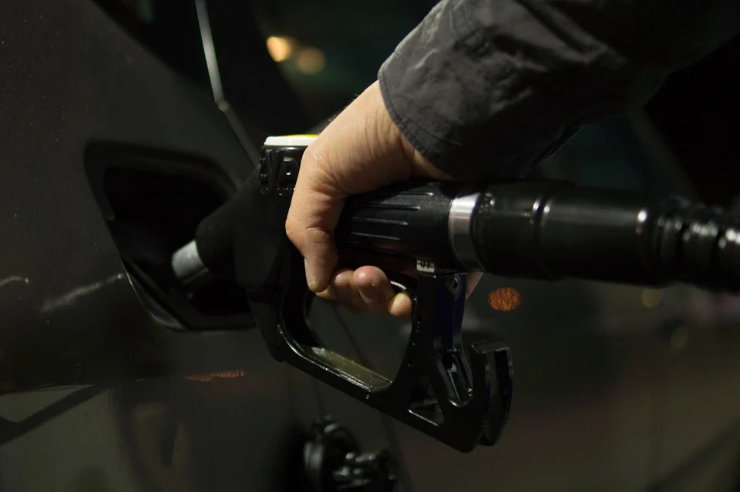 Most Fuel Efficient Cars Of 2021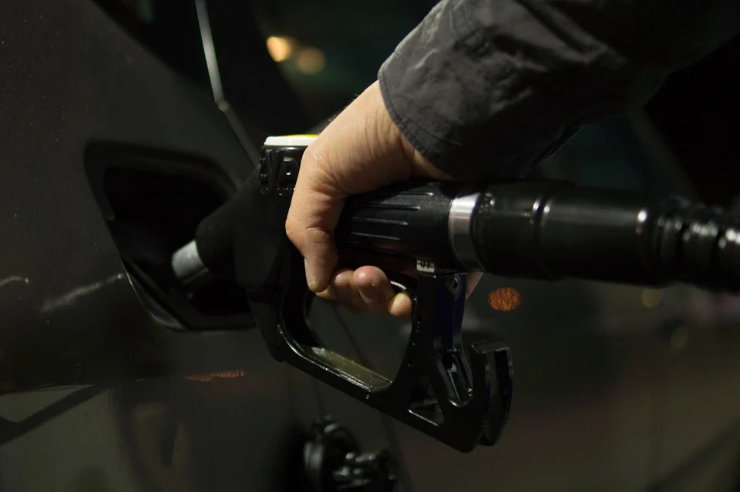 Fuel economy is important to consider when purchasing a new car for both your wallet and the environment. With rising gas prices and a growing importance of reducing our carbon footprint buying a more fuel-efficient car is a great place to start. Not everyone has the money to buy an electric car or has greater range demands than EV's currently offer so a gasoline car with excellent fuel efficiency may be right for you. We will be looking at the most fuel-efficient cars that aren't a hybrid or electric.
Toyota Corolla Hatchback – 35 Mpg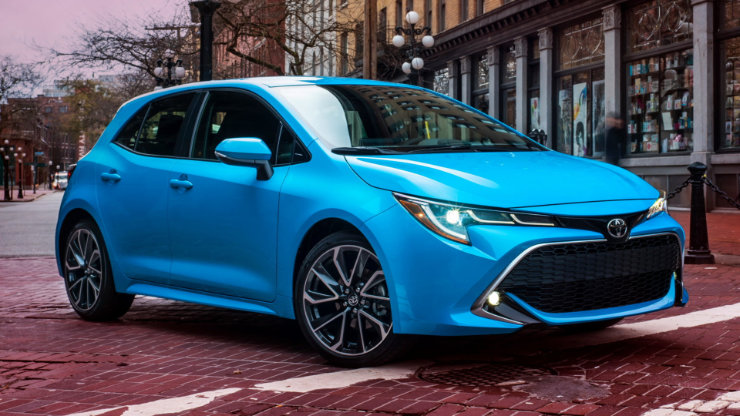 The Toyota Corolla Hatchback is a great example of a fuel-efficient gasoline engine with its 2.0-liter engine and CVT transmission. Capable of 35 mpg combined and up to 41 mpg highway the Corolla is among the best for gasoline only cars. It's not quite as good as its hybrid counterpart, which is capable of 52 mpg, but it is cheaper with a base price of $20,245 making it a great bargain and its styling and features keep it from feeling like a cheap car.
Honda Civic – 36 Mpg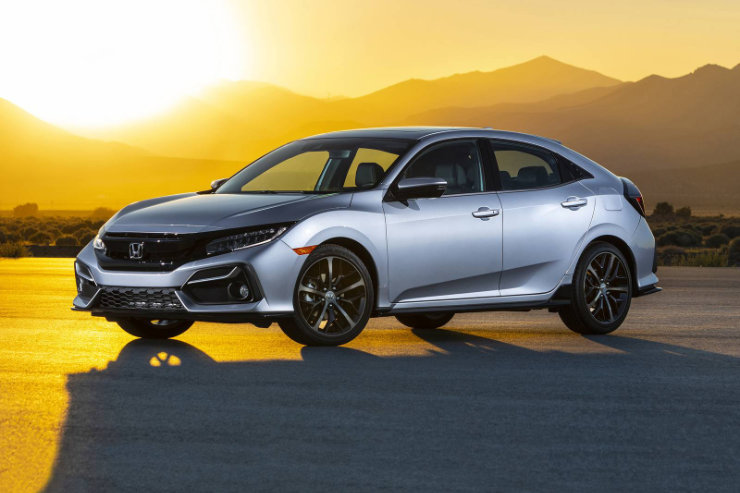 These days the question is what can't the Honda Civic do? With a wide range of available models and with different capabilities and prices there is a Civic for everybody. The 1.5-liter inline-four and CVT combo are capable of 36 mpg and up to 42 mpg highway just barley edging out the Corolla. Great styling and class leading features make the Civic an excellent gasoline car. And if speed is more your style the Civic Type R is for you. With a base price of $20,480 the Civic is both affordable and practical.
Kia Rio – 36 Mpg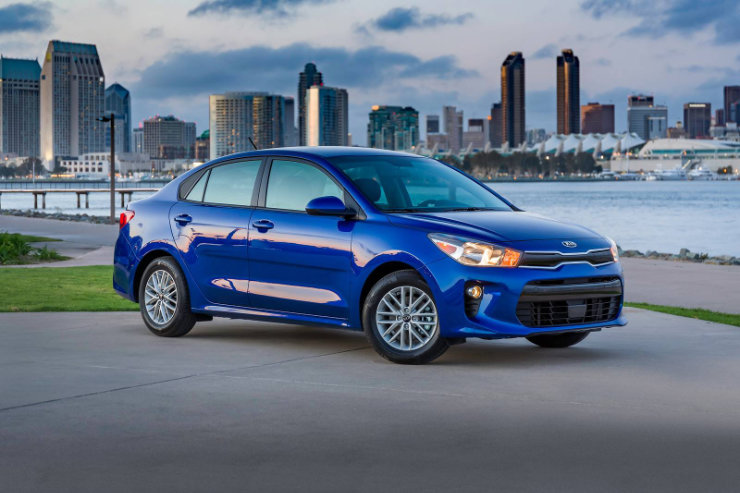 The Kia Rio has a 120 hp 1.6-liter engine and CVT making it less powerful than the Honda and Toyota. The new Kia Rio has less power than its outgoing model in exchange for better mpg, 36 combined and 41 mpg highway. The Rio is very affordable as well starting at $17,045. The Kia also earned a Top Safety Pick from IIHS but leaves many driver-assistance features to its higher trims. The Rio also has the largest fuel tank of any car on this list, capable of going 490 miles on a single tank. The Rio is a great all-around cheap fuel-efficient compact sedan.
Hyundai Accent – 36 Mpg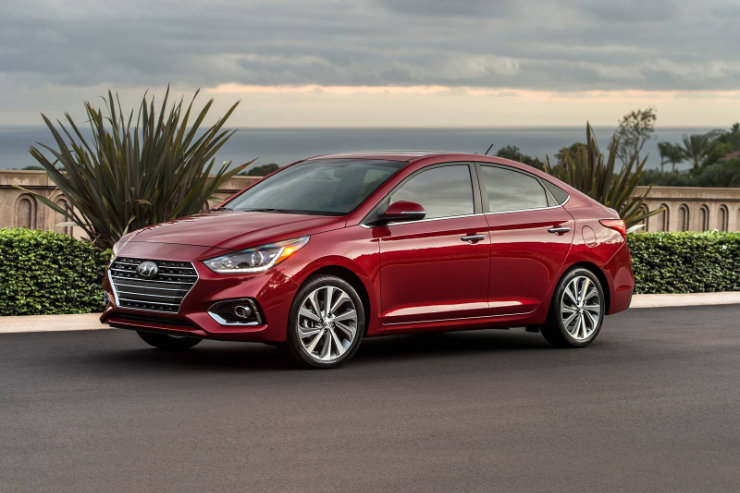 The Hyundai Accent is the top ranked car for the segment. With great fuel economy, affordable pricing, handsome styling, and great features it's hard to beat. With its new 1.6-liter inline-four with a CVT it is capable of 36 mpg combined and 41 mpg highway. Pricing starts at $16,125 which is fantastic pricing for everything that's included in the Hyundai Accent. The new exterior styling is simple but clean and pleasant to look at and definitely doesn't look like it only cost $16,125! The interior is simple but well-made and just works. The Accent is the best car for the money if you're looking to purchase a compact fuel-efficient sedan.
Hyundai Elantra – 37 Mpg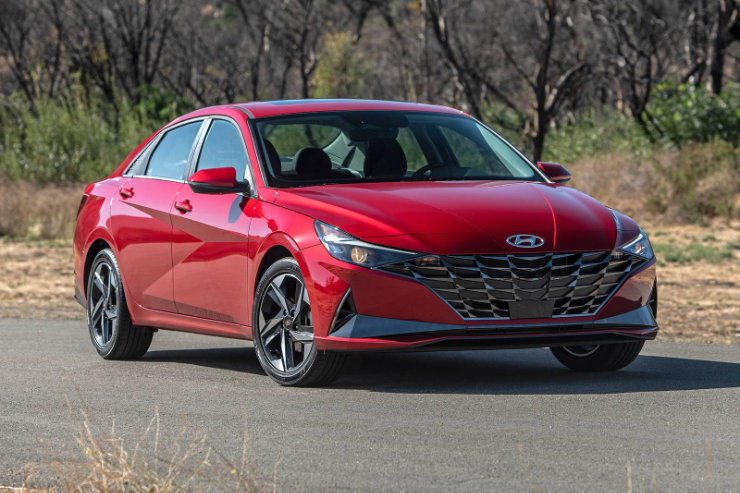 The Hyundai Elantra is powered by a 147-hp inline-four and a CVT and achieves 37 Mpg combined and 43 Mpg highway. If you're willing to spend the extra $3900 to get the hybrid version the combined fuel economy jumps to 56 Mpg! The Elantra looks fantastic inside and out with its newly updated styling. Starting at $20,665 it's a bit more expensive than the Accent but certainly worth it in the looks and features department. The interior is more sophisticated than the Accent and overall better but it's hard to beat the Accents pricing. If you're in the market for a compact sedan with a little extra to spend, the Elantra is the car for you.
Mitsubishi Mirage – 39 Mpg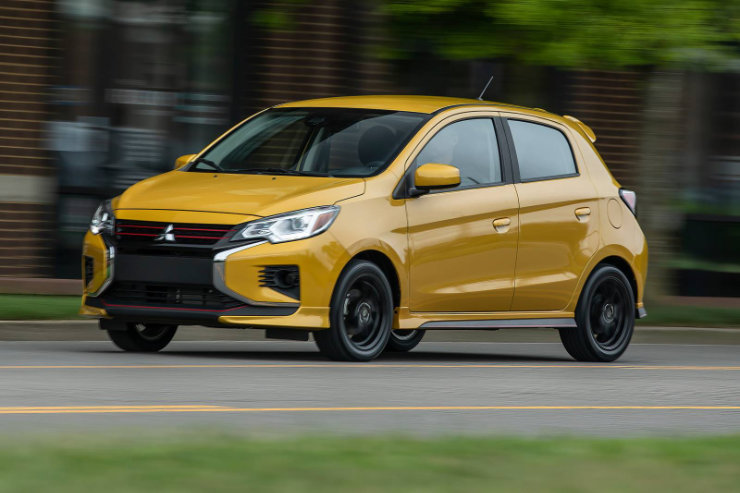 The Mitsubishi Mirage take the #1 spot for most efficient gas car available today. At the expense of basically all power and practicality. The Mirage has a measly 78-hp from its 1.2-liter three-cylinder engine. The Mirage is capable of 39 mpg combined and 43 mpg highway. It's also the second cheapest car sold in the U.S. today at $15,565 making it a great bargain car. The Mirage is a very basic car with little features and no room for storage, but it does excel at being a compact, cheap, fuel-efficient car. If all you want is the cheapest most fuel efficient car you can buy then the mirage is perfect for you.