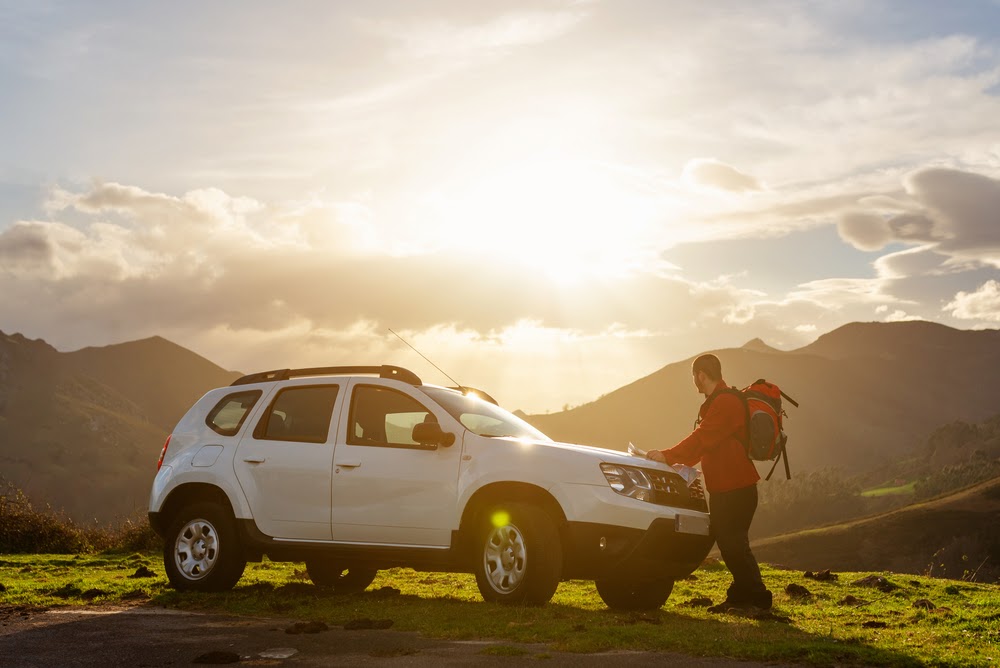 How to Find the Most Reliable SUV Under 15000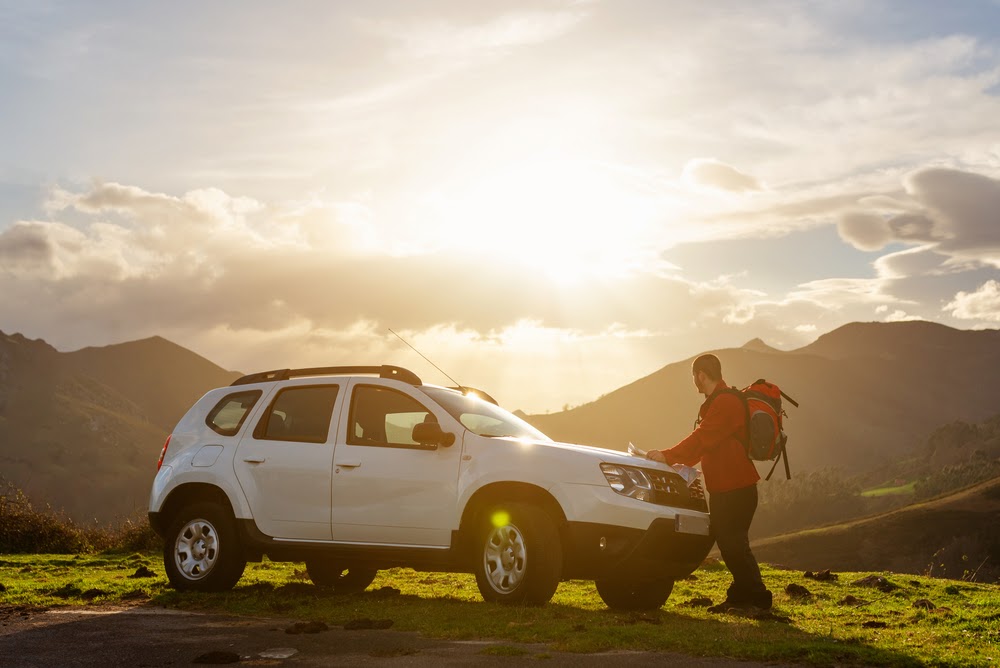 Sports utility vehicles (SUVs) provide ample room for families plus storage for extra sports gear and other cargo. Families or individuals also might choose an SUV if they need a heavier vehicle for towing but they don't want a pickup truck.
Every buyer has different preferences for what they want when shopping for a vehicle. However, the budget might impact what they can choose. While a new SUV might cost more than $30K, buyers who opt for used vehicles might find many SUVs that are less than $15,000. Here's how to find the most reliable SUV under 15000.
What's the Most Reliable SUV Under $15,000 for Commuters?
Commuters might drive long distances daily. The SUV they choose needs to keep up with these miles. Commuters will likely need to choose an SUV that offers good gas mileage. While some models of SUVs get decent gas mileage, others are extremely fuel inefficient.
Buyers also might need to consider a few other factors, too. When shopping for an SUV on a budget, there is often a trade-off: higher mileage or an older car.
Low prices for vehicles could correlate to their age. These cars aren't necessarily less reliable, but they might offer features that are outdated or fewer advanced safety systems. All drivers need to feel safe in their car, and commuting a long distance means more time on the road. Drivers may want anti-lock brakes, cruise control and maybe even an automatic collision warning system that would stop the car before impact.
High mileage also might give a vehicle a lower price. Is high mileage a problem? It's not necessarily always a deal breaker. Those who commute, though, may need to understand that long drives are only going to add to that high mileage. The car could need to be serviced more often or it simply might have a shorter lifespan.
Yet, car buyers with a more limited budget might also have limited choices. Fuel efficiency could be another major factor for commuters. Which SUVs are the most fuel efficient?
Electric cars are the most economical, as these cars don't use fuel. Instead, their efficiency is measured in miles per gallon equivalent (aka MPGe). Unfortunately, electric SUVs also tend to be on the high end of the price points.
When electric cars aren't an option, buyers can look for hybrid SUVs. However, other SUVs offer similar fuel efficiency as hybrids, including the 2017 Nissan Rogue (it boasts up to 32 miles per gallon on the highway).
Best Options According to Kelley Blue Book
Kelley Blue Book (KBB) included a list of the models they considered to be the best SUV choices for buyers who have a budget below $15K. The top choice for KBB was the 2013 Honda CR-V, while the 2011 Toyota Highlander came in second.
Again, though, while the choices on the KBB list are all less than $15K, buyers will need to discern what models will be best for their needs. While the 2011 Highlander might be a great SUV, if the only options for the buyer include incredibly high mileage, they might not be comfortable.
However, if buyers are looking for the best options at this price and mileage isn't a concern, then the Highlander and the CR-V might be the ideal models. In addition, the top two vehicles on KBB's list are noted for their reliability. Buyers also could research safety ratings for the SUVs on the list, too.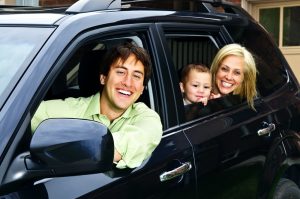 Considerations for Families
Families looking for SUVs less than $15k might focus on seat space, storage and safety. Full-size SUVs offer the most space and storage. These models are ideal for big families.
Small and midsize SUVs are better for smaller families. Midsize models offer a bit more space than their smaller counterparts. Families might want to bring the kids along to a dealership to see what fits best.
As for safety ratings, the Insurance Institute for Highway Safety makes finding the safety data on each make and model easy. The IIHS offers a tool to search by make and model, and buyers can access all the details on the vehicle's ratings.
The IIHS explains that it tests both how the vehicle would fare in a crash (and protect passengers) and how well it does in helping to avoid a crash (aka crash avoidance). Each vehicle includes details on multiple data points. Buyers who are concerned about the safety of a model can use these reports to help them understand the safety of the SUV.
When Budget is the Top Priority
Some buyers have much less than $15K to spend on a car. If they want an SUV, they might not care too much about other details beyond the price.
Buyers can find extremely inexpensive used SUVs; some may even be priced less than $5,000. Again, though, these models could have high mileage.
Even if buyers are only concerned with finding a model in their budget, there may be multiple models in their price point. Search the IIHS system to find out the safety of each one. Research helps buyers to understand a vehicle's pros and cons before finalizing their decision.
Use Carzing to Find the Best SUV Under $15,000
Carzing can help buyers find the best SUV under $15000. Carzing simplifies the car search by allowing shoppers to search for vehicles by body type (SUV), make/model and price.
Buyers who want an SUV can search by body type and then elect to further narrow down their search results. When Carzing shows the initial search results, shoppers can then select from a menu on the left hand side of the screen. This menu gives shoppers the option to refine their search by transmission, fuel type (hybrid, electric, etc.), color and more.
Shoppers also can sort their search results by age (high to low, low to high), price (low/high, high/low), distance, and mileage. These tools help buyers find exactly what they want and to sort through their results without feeling frustrated with options that don't fit their needs.
If buyers want a specific model, they might find that their search pulls up limited options. All vehicle markets may differ in availability. Some areas could have crunched inventory in more popular models.
For those who see limited options, the search can be expanded by selecting a larger geographic search range. Buyers can opt to include results beyond their region and maybe include numerous other states, too.
However, if buyers aren't comfortable purchasing a car out of their own state, they should be mindful of expanding the geographic region too far. While some buyers would have no problem traveling across the country for the perfect car, others may want to find their car close to home.
Once buyers find the SUV that is the best choice for their budget, Carzing also lets them get prequalified for financing. Buyers can select the loan term and monthly payment options that fit their financial circumstances.
Carzing helps buyers understand their down payment responsibility for their financing options, too. Buyers who will use a trade-in also can add in the Kelley Blue Book estimated trade-in price during the prequalification process, too.
Carzing keeps the buying process simple and laid back. Buyers can do the detailed work from home at any time. This allows them to spend less time at the dealership dealing with number crunching and more time focused on test driving their favorite SUV model and completing the deal.
What's the most reliable SUV under 15000? For commuters, hybrid options could offer more fuel efficiency. Space needs and safety could play a part in the decision, too. Buyers can do their research, review safety data and then use Carzing to locate and finance the best SUV.