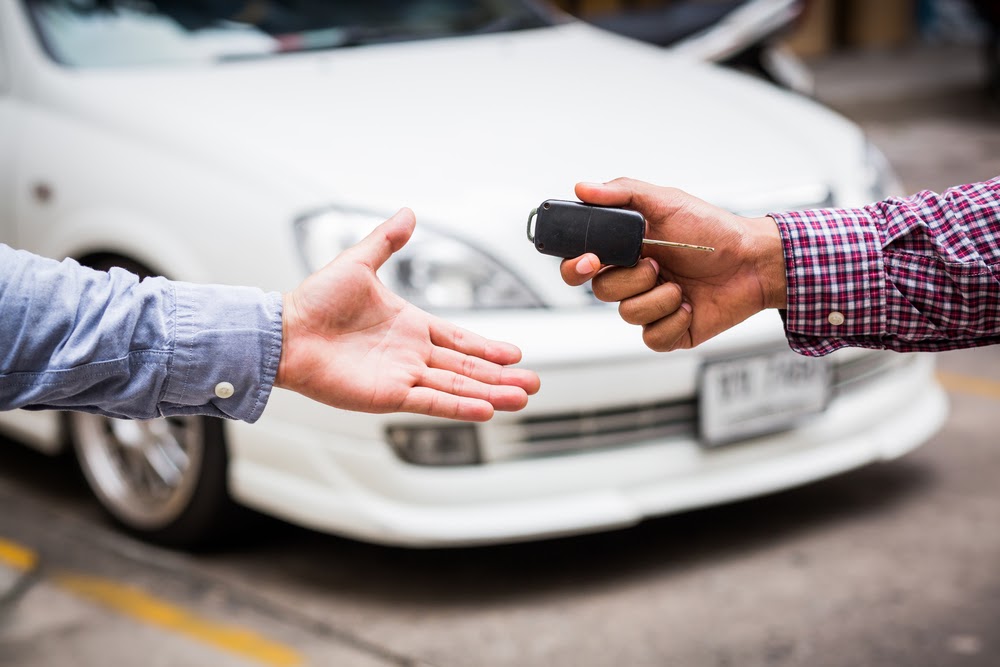 Selling A Car Out of State: What You Need to Know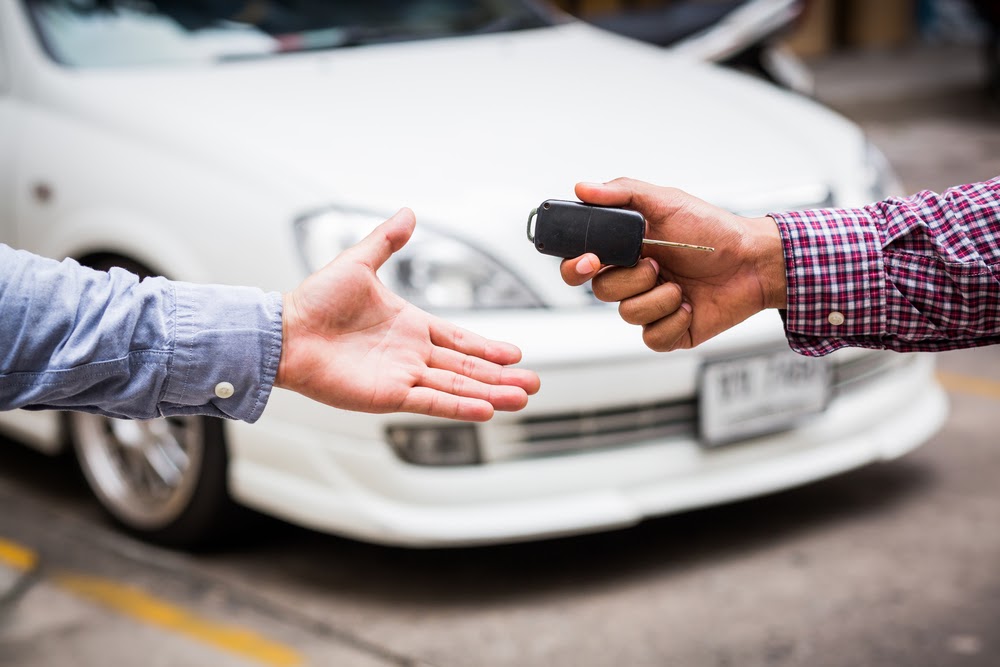 In the past, people used to list their vehicles in the classifieds section of the newspaper in order to attract prospective buyers. These days, most people list their vehicle for sale online where they can reach a much wider audience.
Listing your vehicle online makes it far easier for you to sell your car, but it also increases the likelihood that the person who buys your car will be located in another state. What do you need to do to sell a car to a buyer who lives hundreds or even thousands of miles away from you? Here's what you should know about selling a car out of state:
Show Your Car Safely
If you were to sell your car to a dealership, you wouldn't have to worry about your safety when meeting with the buyer. However, if you are selling your car to a private party, especially one who you have never met before, you must prioritize your safety when arranging to meet in person.
It's best to arrange to meet prospective buyers in a public place rather than at your home. The person who purchases your vehicle will eventually see your home address on the paperwork, but you shouldn't share this information with every person who is interested in seeing your car.
So where should you meet? Ask prospective buyers to meet you in the parking lot of a shopping mall or movie theater. These areas are safer because they tend to be fairly crowded and many of them are equipped with video surveillance cameras. If a private buyer refuses to meet in a public place, this is a red flag.
Prepare for A Pre-Purchase Inspection
Be prepared for prospective buyers–regardless of whether they are in-state or out-of-state–to ask for a pre-purchase inspection performed by an independent mechanic. This gives the buyer the opportunity to see if there's anything wrong with the vehicle before they make an offer or purchase it.
If the buyer lives locally, they may ride with you or meet you at the mechanic's shop to complete the inspection. But if the buyer is out of state, they probably won't travel across state lines just to be there for the inspection. Instead, they may ask you to bring the car into a local mechanic's shop at a specific time.
Although it is time-consuming to bring your car into a mechanic's shop, it's important to comply with requests like these if you want to close the deal.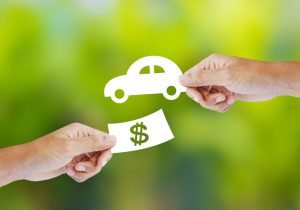 Only Accept Cash or Cash Equivalent
You will need to negotiate a price with an out-of-state buyer just like you would if the buyer lived locally. Once you settle on a price, it's time to collect payment.
If you're selling to a private party, especially one from out-of-state, it's best to only accept cash or a cash equivalent as payment for your vehicle. An example of a cash equivalent is a cashier's check, which is a check that is written by the bank rather than an individual. Because it is written by the bank, the funds are verified and guaranteed, so it's considered equivalent to cash.
Accepting only cash or a cash equivalent protects you from getting caught up in a fraudulent transaction. Make it clear in your online listing that you only accept these forms of payment.
Take A Picture of the Buyer's Driver's License
Before letting the buyer drive away in your car, it's wise to take a picture of their driver's license. This way, you will have all of their information saved on your phone in case something happens.
You can also reference this photo when filling out paperwork to complete the sale since some states require you to enter the buyer's contact information and driver's license number on these forms. The picture of the buyer's driver's license can also serve as proof that you did, in fact, sell the vehicle to a licensed driver.
You may want to snap a photo of the buyer's auto insurance information as well. This gives you a chance to confirm that the buyer has a valid form of insurance before completing the sale.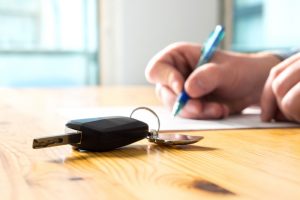 Complete Paperwork
If you trade in a car at a dealership, the dealership typically handles all of the paperwork for you, which makes the entire process much easier. However, if you are selling to a private party, you are responsible for completing the paperwork.
This can complicate matters, especially if the buyer is from out of state. Why? The laws regarding what paperwork needs to be completed can vary from state-to-state. If you're preparing to sell a car to a buyer from out of state, it's important to contact the Department of Motor Vehicles (DMV) in your state and the buyer's home state to find out what needs to be done.
Most states require you to complete a Bill of Sale. This legal document outlines the buyer and seller's contact information along with the terms of the sale. It serves as proof for both parties that the transaction occurred.
Some states require additional paperwork, including mileage disclosures, liability releases, and title transfer forms. Make sure you research what paperwork is needed before meeting with the buyer to complete the transaction.
Remove the License Plates
Many sellers forget one important step in the process of selling to a private party: removing their license plates. Contrary to popular belief, the license plate remains with the current owner of the vehicle. This means the license plate does not transfer to a new owner if the vehicle is sold.
If your sale has been finalized, remove the license plates and keep them in a safe spot. Don't throw them away. If you are planning on buying a new vehicle, you can transfer your license plate to your new car.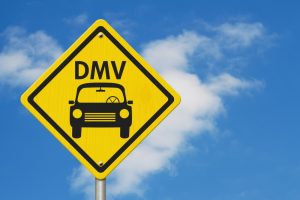 Go to the DMV
If you're selling your car to a buyer from out of state, take them to the local DMV prior to finalizing the sale. No one likes going to the DMV, but this trip may be necessary in your state. Why? Most states require the use of temporary tags on newly purchased vehicles.
The DMV can issue a temporary tag and registration to your out-of-state buyer. The buyer can use this temporary tag and registration until they visit the DMV in their home state. This way, the buyer won't get stopped by the police while driving their new vehicle back to their home state.
Cancel Your Car Insurance Coverage
At this point, the transaction is complete. You have officially sold your vehicle to a private party from out of state. But there's one more thing you need to do before you can start planning how you're going to spend your cash. What is it? Cancel your insurance coverage.
Remember, the insurance company doesn't know you've sold your car to another party. It is your responsibility to contact them to let them know that you no longer need coverage. If you don't cancel your insurance coverage, you could end up paying for coverage on a vehicle you no longer own.
Don't cancel your insurance coverage prematurely, though. Even if a buyer seems very interested in your car, it's best to wait until the sale has been finalized to cancel your coverage.