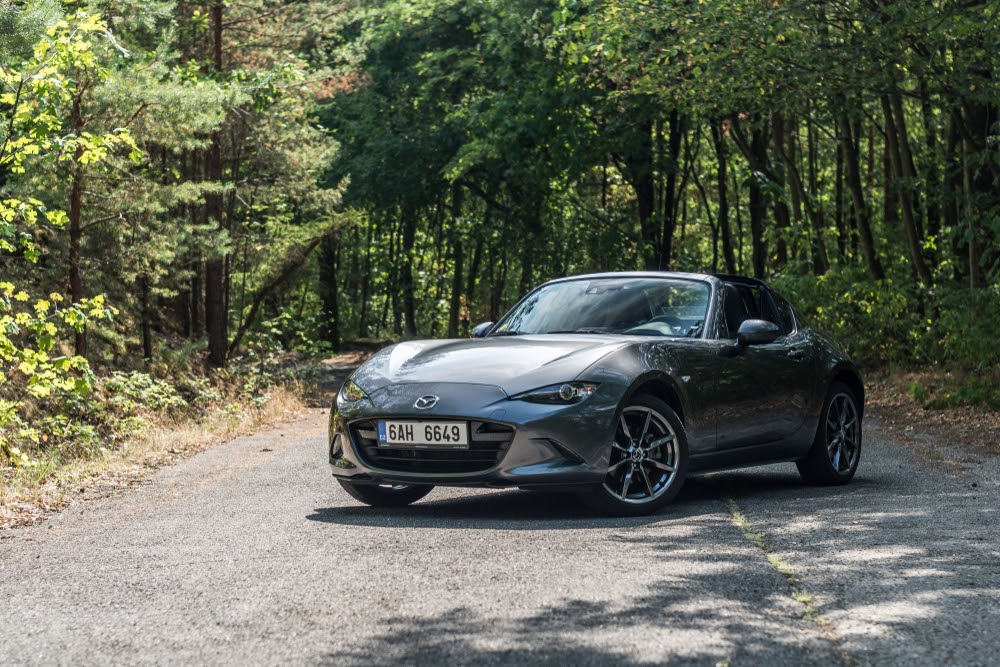 Sports Cars Under 15k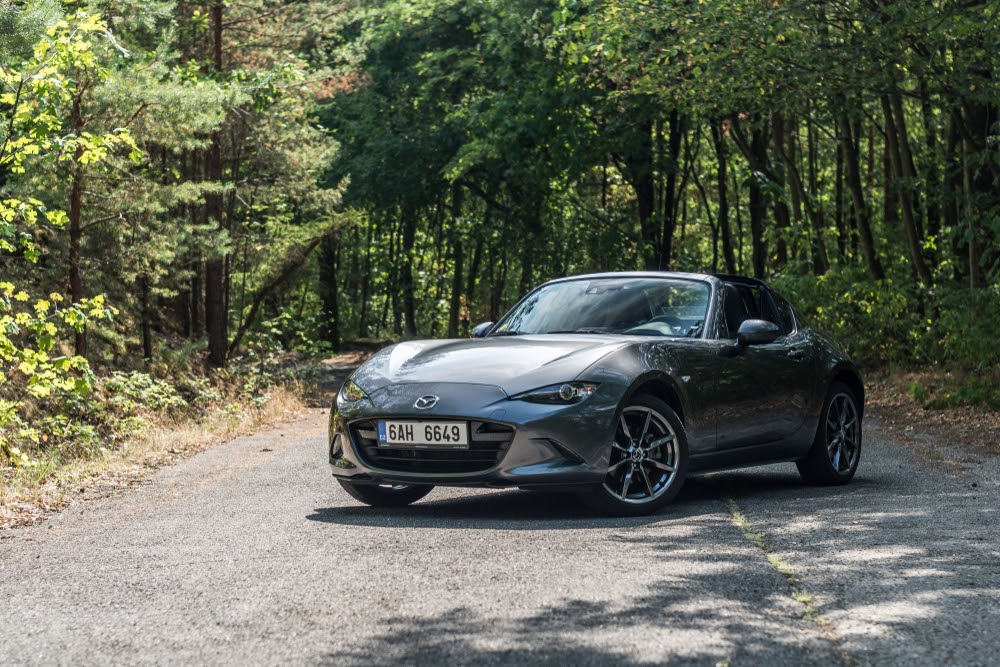 Sports cars are sleek, attractive, and make you feel cool every time you drive. They can also be expensive. Fortunately, that's not true of all of them. In fact, there are actually some amazing sports cars under 15k. So, if you want to rule the road and impress your friends, be sure to consider these budget-friendly sports cars
Is A Sports Car for You?
Before you read this list, ask yourself an important question: is a sports car really right for you? These cars are amazing, but only for the right people.
They tend to be small and have limited seating capacity. Thus, they might not be the best choice as a family vehicle. They also have a lot of driving power, which some people love. Less experienced drivers may find these cars harder to handle. Furthermore, the maintenance costs can be quite high, and many, but not all, sports cars are notorious for being gas guzzlers.
With all of that said, you may still fall in love with a sports car. Many people love their stylish looks, the attention they bring, and the way they make them feel. The ideal candidate for a sports car is going to be someone who knows the downsides and still really wants one or someone who is using it as a secondary "fun" vehicle.
Only you can decide if a sports car is right for you. If, after giving it some real thought, you're flashing a green light, check out these amazing options.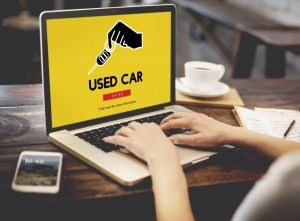 Used is the Way to Go
As you browse through this list, you'll notice that all of the cars on it are used. That's because you are very, very unlikely to find a true sports car under 15k. Like it or not, these vehicles are expensive! So, to get a great bargain, you're probably going to have to settle for something pre-owned.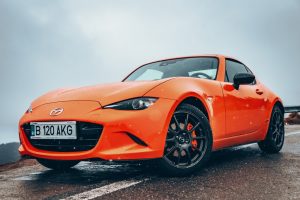 The Mazda MX-5 Miata
Mazda makes some amazing sports cars, including the Mazda MX-5. To get one under $15k, you'll probably need to go all the way back to the 2013 model or earlier. This two-seater is easy to handle even if you're new to sports cars. That makes it an excellent sports car for a first time buyer. Drivers will also enjoy the surprisingly powerful four-cylinder engine.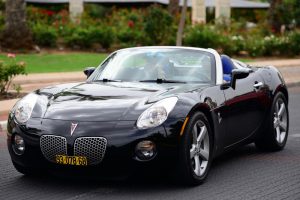 The Pontiac Solstice Base
If Pontiacs are more your style, you can often get a 2006 Pontiac Solstice Base within your price range. Like many cars, they do come with a manual transmission, so you'll have to be comfortable with that. The electronic cruise control feature can help with easier driving and increased safety.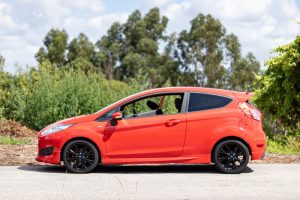 The Ford Fiesta ST
The Ford Fiesta ST isn't your traditional sports car. It's actually more of a hatchback. Its sleek design and turbocharged engine more than make up for that though. It's only available with a manual transmission, which can be a drawback for some drivers. However, it's also easy to find these cars at cheap prices, and you don't even have to go that far back. More often than not, a 2017 model or older will keep you below 15k.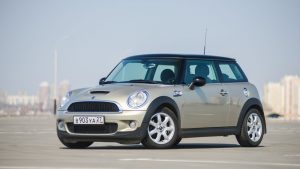 The Mini Cooper Roadster
Another option that's a little different from your standard sports car is the Mini Cooper Roadster. This cute little subcompact car has a unique look that you'll either love or hate. If you're in the "love" camp, you'll also discover excellent handling and a bit more cargo space than you might expect. Plus, this vehicle is good on gas, and any model from 2013 back should be within your budget.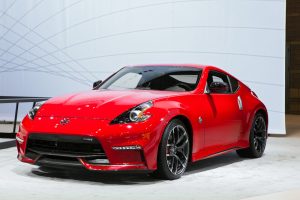 The Nissan 370Z
If you want some serious power at a reasonable price, opt for a 2011 (or earlier) Nissan 370Z. It's a two-seater and has a 3.7 liter V6 engine that can't be beat. Drivers can also choose their preferred transmission type. Of course, when buying a used car, you may have to wait until the right one comes along. But, in this case, the wait is definitely worthwhile.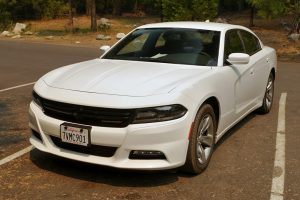 The Dodge Charger SXT
Great handling and reliable brakes are two of the hallmarks of the Dodge Charger SXT. its performance just can't be beat. Plus, if you're lucky enough to snag a 2013 model, you'll get some surprisingly impressive in-car technology to boot, all while staying under budget.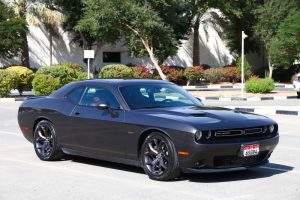 The Dodge Challenger R/T
Dodge makes incredibly reliable cars of all sizes. Thus, it's no surprise that this sports car is a favorite. Drivers who get a 2010 model can spend less than $15,000, and they'll also get a 5.7 liter engine that packs a powerful punch. Go back a little earlier, and there's still a V6 engine. No matter which option you end up with, it's a great car choice.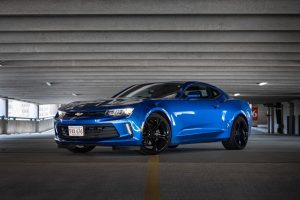 The Chevrolet Camaro LT
Accelerate with confidence with the Chevrolet Camaro LT. This is one attractive, well-handling car, both inside and out. You can find it with a V6 or V8 engine. It also features an independent suspension system. The only downside? Some drivers report they don't get great visibility due to the small windows and windshield. Furthermore, you'll likely need to go back to the 2010 model to find one in your price range.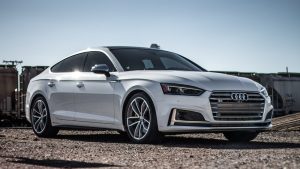 The Audi S5
Want a V8 engine and all-wheel drive? You can get both of these awesome features with the Audi S5. Just be prepared to purchase a 2011 model or earlier to get the price you want. And, word to the wise, this car is attractive and capable, but it's not so great on gas. However, lots of drivers don't mind its imperfections and find plenty to appreciate.
Buying Tips
Now that you know about some of the best, most budget-friendly sports cars, you're ready to start shopping. Begin by doing research on the vehicles that interest you most. For best results, have a clear idea of exactly what you want in a car, not just what you want to spend. From there, you can narrow your choices down to a few 'top contenders." Buying used is often easier when you have a few possibilities where you'd be equally happy with any of them.
Also, it helps if you're willing to travel a little to get your dream car. In fact, you want to be flexible in general. Used cars may be affordable, but they're not always convenient. Sometimes, staying under budget and getting the car you want means waiting, driving out of your way, or being willing to do without a few features. Remember, you can always make changes later. The key is to get a great car at or under budget. If you put some effort into it, it's an easy goal to meet.
You've got a great list of affordable used cars. You've got some helpful buying tips. So, what are you waiting for? Start shopping today and get one step closer to the sports car you've always wanted.