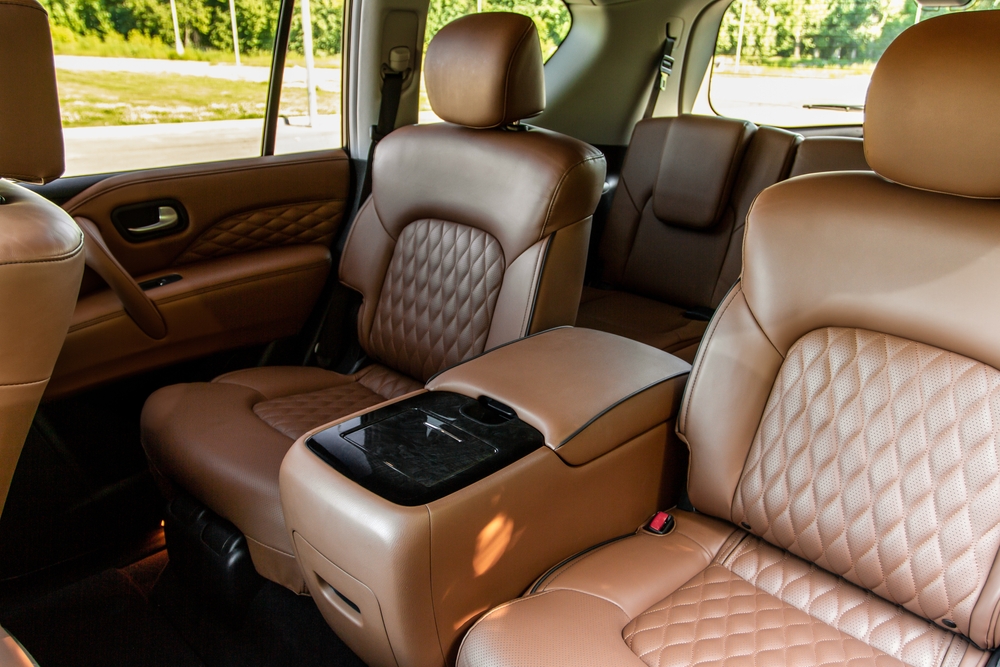 Why Should Buyers Upgrade an SUV with Captain Chairs?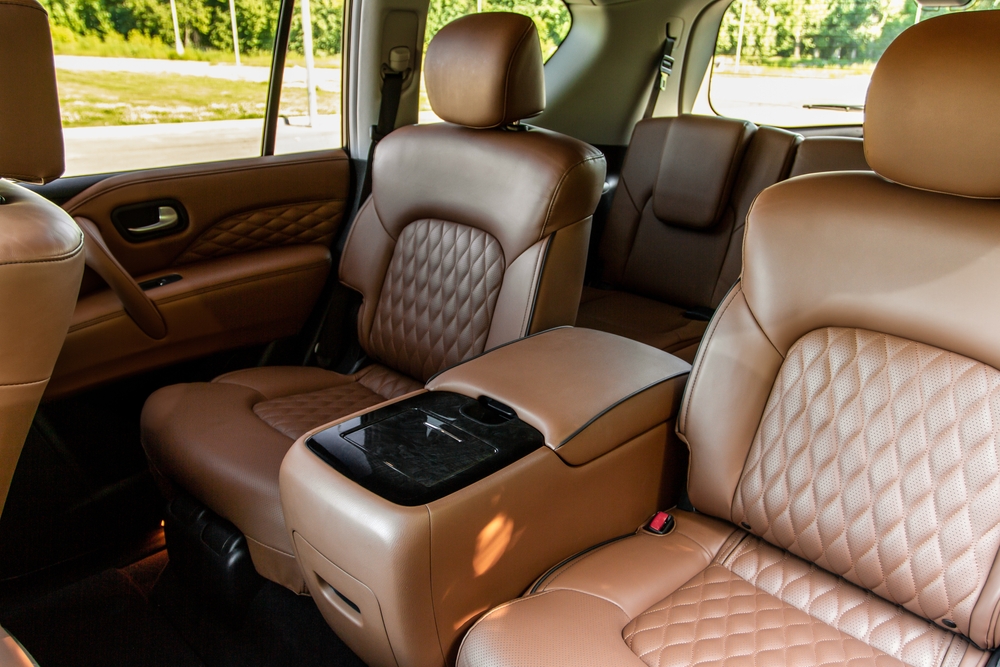 Vehicles typically include captain chairs in the front. A captain chair is a separate seat; these chairs often include arm rests. They might offer more comfort and personalized options, too. Bench seats are typically found in the back seats—including the second and third rows.
Bench seats look like couches and can typically seat up to three passengers. Some buyers, though, opt for second-row captains seats especially for SUVs or minivans. Why should buyers upgrade an SUV with captain chairs?
There are numerous benefits to upgrading an SUV with captain chairs including:
How Does Upgrading to Captain Chairs Boost Value?
Selecting captain chairs for the second row or maybe even third row of seating can be an upgraded option. Upgrades might help add value to a vehicle. Captain's chairs aren't necessarily an added value, but, depending on the market, they might add to the resale price.
Before upgrading the second row to captain chairs, buyers might research the value of the vehicle via Kelley Blue Book (KBB). Use KBB's search query tools to better understand how this type of seating could impact the value. Never assume, though, that an upgrade will necessarily add extra value.
Captain Chairs Add Comfort
Captain chairs in the second row of an SUV give passengers control over their seating preferences. Depending on the options selected by the buyer, the second-row seats could offer power adjustment or might offer heating features, too.
Even more basic captain chairs, though, can be adjusted according to comfort and preference. In addition, Carfax explains they also offer more support for passengers. Older teens could prefer sitting in captain chairs.
Captain Chairs Keep Children Separated
Parents driving on a long car trip with multiple children know that eventually children will start to get on each other's last nerve. Children who are pushed together on a bench seat might be too close for comfort and the drive could become a ruckus of "S/he hit me!" or "S/he's on my side."
Captain chairs in the second row give children their own space. Another child could sit in the third row solo. Keeping children separated and providing them with their own space could be less of a headache for parents and might be worth the upgrade and extra cost.
Captain Chairs Provide Extra Space
Another benefit to selecting captain chairs for the second row is that they add some extra space. With bench seats, the entire midsection of the vehicle is used for seating. Captain chairs have extra space in between (unless there is a middle console).
In addition, Carfax adds that this seating setup also makes the third row more accessible. When trying to secure a car seat in the third row, parents won't have to squeeze behind a second-row bench seat. The extra space also makes it easier for adults and older kids to get in and out of the third row (when all seating is being used).
How Much Does It Cost Buyers to Select Captain Chairs?
For some models, selecting captain chairs for the second row will be a costly upgrade. However, many models give buyers the option to add these seats to the second row. Two luxury SUV models offer captain chairs as a standard feature for the second row: the Acura MDX and the Infiniti QX80.
Is this an extra cost for which buyers should splurge? Some buyers can only afford a base trim, and this probably wouldn't include second-row captain chairs. To better understand base trim features, though, buyers should research all the models on their interest list.
Even when buyers discover that second-row captain chairs are an added cost, that cost could be more affordable in one model (or brand) versus another. In addition, Carfax explains that some SUV models don't even offer captain chairs as an option unless buyers opt for a more expensive trim. A base model might not even offer the upgrade.
Carfax includes all the 2022 SUV models that offer captain chairs for the second row. In total, there are more than 20 standard SUV models and 16 luxury SUVs that offer captain chairs.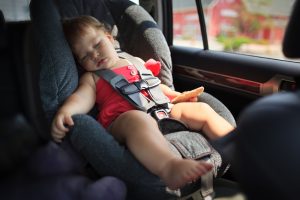 The Downside to Selecting Captain Chairs
While there are many benefits to selecting captain chairs for the second row in an SUV, there's also one major downside: less seating. If the second row is a bench seat, SUVs might be able to fit up to eight passengers. Captain chairs can take the seating capacity down to seven.
The upgrade to captain chairs also will bump up the price of the vehicle. While both the Infiniti QX80 and the Acura MDX offer the seating as standard, buyers will still pay more for the luxury aspects of these vehicles.
Both Carfax and The Car Seat Lady note the difficulty that parents can have with captain's chairs in the second row for children in car seats. The Car Seat Lady expands on the issue of these seats, explaining that parents simply cannot safely or easily reach their children when the second row is equipped with captain chairs.
In addition, both Carfax and The Car Seat Lady explain that parents also cannot sit between their children in these seats. With a bench seat, though, a parent can easily fit between two children in car seats. For parents with two young children or even infant twins, a bench seat might be the easiest and safest option.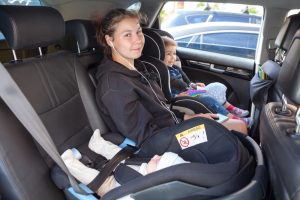 Bench Seats vs. Captain Chairs: What Will Buyers Choose?
Ultimately the choice between captain seats and a bench seat in the second row depends on a few factors for buyers. Price could be an issue when choosing captain seats, because this is typically an upgrade. Captain chairs might not be an affordable option.
Parents with younger children might prefer a second-row bench seat to provide safer access to kids. However, those with older children might love the separation of captain chairs; the added comfort also could be a positive for parents with older children.
While an upgrade to captain chairs could possibly increase the value of the car, it might not always add extra value. The second row captain chairs are an upgrade, but they also allow for less passenger space. Buyers could research how upgrades impact a car's value by using KBB.
The final decision might simply be about seating needs. If buyers can afford to upgrade to captain chairs and they don't need the eighth seat, the upgrade might be the best option.
Buyers who want to research SUV prices also could use Carzing. The site lets buyers search for SUVs by simply selecting the 'body type' option.
To find all the new or used models with captain chairs, use the toolbar to the left of the search results and select 'captain chair' from the Equipment tab. Carzing will show all the available SUVs with this seating option.
Buyers can refine their search by choosing to view only new or used SUVs. In addition, buyers can sort their results by price or other criteria. They also can set price parameters to ensure that they are only viewing SUVs in their budget.
Carzing also lets buyers get pre-qualified for financing. Carzing will show all the loan options for which the buyer might qualify. Choose the option with the best interest rate or terms. Carzing also shows buyers the amount they will need for their down payment.
With Carzing, buyers can find the best SUV with second-row captain chair seating and even research their financing options. Use Carzing to simplify the car search and understand financing options, too.