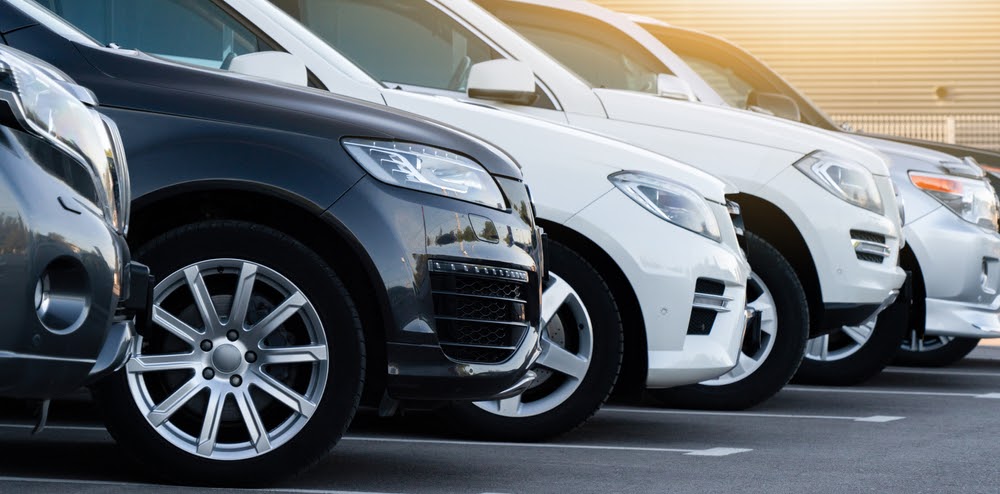 The Best Midsize Luxury SUV 2022—All the Options!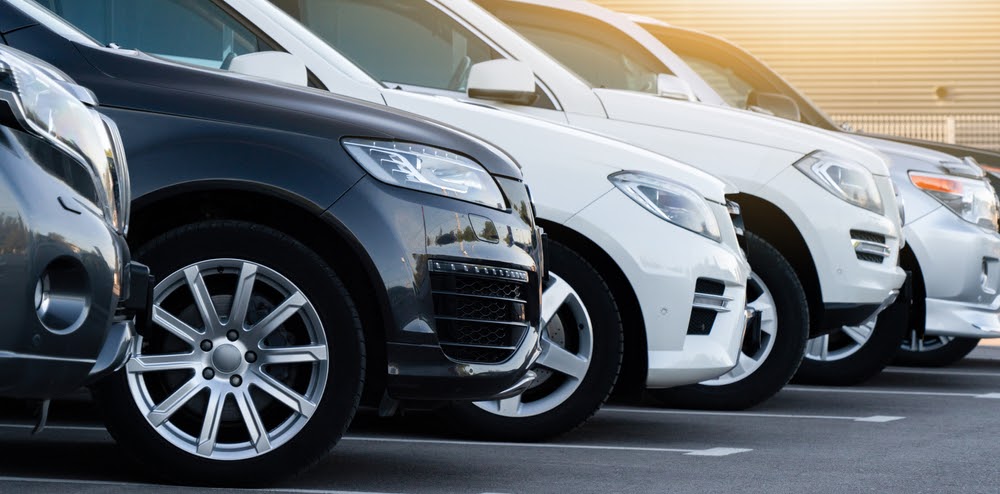 When shopping for the best midsize luxury SUV 2022, the budget might not be an issue. Buyers on the hunt for luxury models want comfort, top-tier features, a beautiful design, and, of course, advanced safety features. SUVs are offered in a range of sizes by different luxury brands, but the midsize SUV might be the perfect fit for those who need more space…but don't want to navigate a full-size SUV.
As with most vehicle categories, the best midsize SUV depends on the buyer's preferences, their lifestyle, and perhaps their budget, too. Some buyers are brand loyal, so the best midsize luxury SUV 2022 might lean back to their favorite brand.
Industry publications might have their own picks for the top midsize luxury SUVs. For buyers who know they want a midsize SUV from a luxury maker but who might not know which particular model fits their needs, here's a roundup of choices from the biggest names in luxury.
2022 Ferrari Purosangue
Ferrari is luxury! The Purosangue hasn't hit the market yet, but this is Ferrari's 2022 midsize SUV option. Yes, the name in luxury sports cars has its first SUV. This means that the Purosangue might be highly coveted when it does hit the market.
Car and Driver reports that the MSRP for the Purosangue could be around $350,000; this isn't an SUV option that will fit just any luxury buyer's budget.
Car Wow in the U.K. offers up more details on the new SUV. The model will boast a V12, and the interior will offer all the luxury of the Ferrari brand—leather and carbon fiber trim.
Jaguar's I-Pace is an electric vehicle (for buyers who favor this option). The I-Pace has a base (or starting) price of $69,900. The 2022 model offers Jaguar's infotainment system, the one-touch Pivi Pro and an updated navigation system (with traffic updates). The I-Pace also includes a heads-up display that features augmented reality data like speed, navigation prompts and more! The I-Pace has a five-star safety rating from Euro NCAP.
2022 Porsche Cayenne
With a starting price of around $69,000, the Porsche Cayenne SUV boasts a turbocharged V-6 engine that will take drivers from zero to 60 miles per hour in less than six seconds. Standard features include partial leather seats, two-zone climate control (separate controls for the driver and front passenger), LED headlights, hi-fi sound system, Porsche Communication Management, Warn and Brake Assist, ParkAssist (rear and back cameras), keyless drive, and much more.
2022 BMW X5
The X5 isn't a sports utility vehicle (or SUV); BMW refers to the model as a Sports Activity Vehicle. The X5 sDrive40i starts at $59,400. However, the X5 is offered in multiple models with base prices hitting $105,000 for the X5M. Features on the X5 models also may vary. The X5 sDrive40i features a six-cylinder engine with rear-wheel drive; however, the X5 xDrive40i features all wheel drive (it has a starting price of $61,700). The X5M, however, features a Twin-Power Turbo V8. All models are equipped with BMW's updated technology.
2022 Lamborghini Urus
Auto Evolution reported that the Urus looks to be getting a bit of a makeover. Lamborghini's midsize SUV offering is rumored to be sporting a few cosmetic changes—the media spotted new bumpers. The Urus boasts a four-liter twin-turbo V8 engine that is capable of powering from zero to 62 miles per hour in 3.6 seconds. The interior is pure Lamborghini luxury featuring multiple choices of high-end finishes (like leather, Alcantara, and wood). Buyers who want to explore the car from home can utilize Lamborghini's augmented reality offerings; simply scan the QR code on the website to enter the augmented reality experience.
2022 Tesla Model Y
The Model Y is an electric mid-size SUV. It can fit up to seven passengers. For those who want an SUV that can power through anything, the Model Y features all-wheel drive, and it can take on off-roading, rain and snow. The Model Y also features Tesla's autopilot, which can take some stress off the drive. Kelley Blue Book predicts that the 2022 model (which hasn't yet been released) will have a base or starting price of around $53,000, while the model with all the features might hit around $75,000.
Other Midsize Luxury SUV Options
Lamborghini, Tesla, Porsche, Ferrari and BMW are just a few big names for midsize luxury SUVs. Kelley Blue Book ranked the 2021 Audi Q7 as the top pick for luxury midsize SUVs. Other KBB choices included:
2021 Land Rover Discovery
Kelley Blue Book's choices included a few older models, which could be good options for buyers that might opt for pre-owned or used models.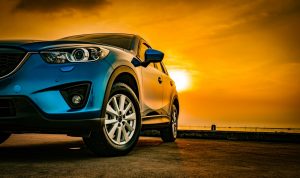 New Models in a High-Demand Market
Demand for both new and used cars is high. With the microchip shortage, there also could be low inventory on some luxury models, too. Buyers of luxury brands like Lamborghini, however, might just order their vehicle and patiently wait for their model.
Buyers who want the Tesla Model Y Long Range might have a long wait. Autobody News reported that April 2022 might be the earliest delivery time for these vehicles thanks to a surge in demand. The wait time for the Model Y has apparently continued to be pushed back.
Those who want a car now or those who NEED a new car now might need to search for availability of luxury models in their area. Inventory may depend on each dealership and the demand in each area.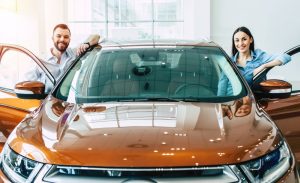 Buying a Used Midsize Luxury SUV
Some buyers might not want to play the waiting game for a coveted 2022 model. Used models could be an option for buyers to find a similar model without the wait. Even better? The price tag could be lower. However, even used and pre-owned vehicles have increased in price because of high demand.
Buyers can check out sites like Carzing to search for the best midsize luxury SUV for 2022. If their search leaves them with few choices, they can expand their options by looking at used luxury models. Carzing's search hub lets buyers find vehicles based on make/model, year and even price.
Vehicle search results will include top choices from dealerships in the area, although buyers can expand their search radius, too. However, expanding the search could lead to search results in other states. Some buyers might be fine traveling out of state for their perfect car, but others might just want to stay within their home state.
Once buyers find their car, they also can get prequalified for financing. Find the finance terms that work best for the budget; Carzing even helps buyers understand their down payment responsibility for each financing option.
Buyers can then visit qualified dealerships to see their car, take a test drive and finish the deal. With Carzing, most of the hunt can be done from home…at the buyer's leisure. This means that dealership visits can be more relaxed and focused on securing the deal for that perfect car.
While today's new and used market is being affected by high demand, buyers can still find luxury midsize SUVs that fit their lifestyle and their needs. While the wait for some 2022 models could be extensive, buyers can opt for used models and use Carzing to narrow down their best choices…so they can drive off happily!