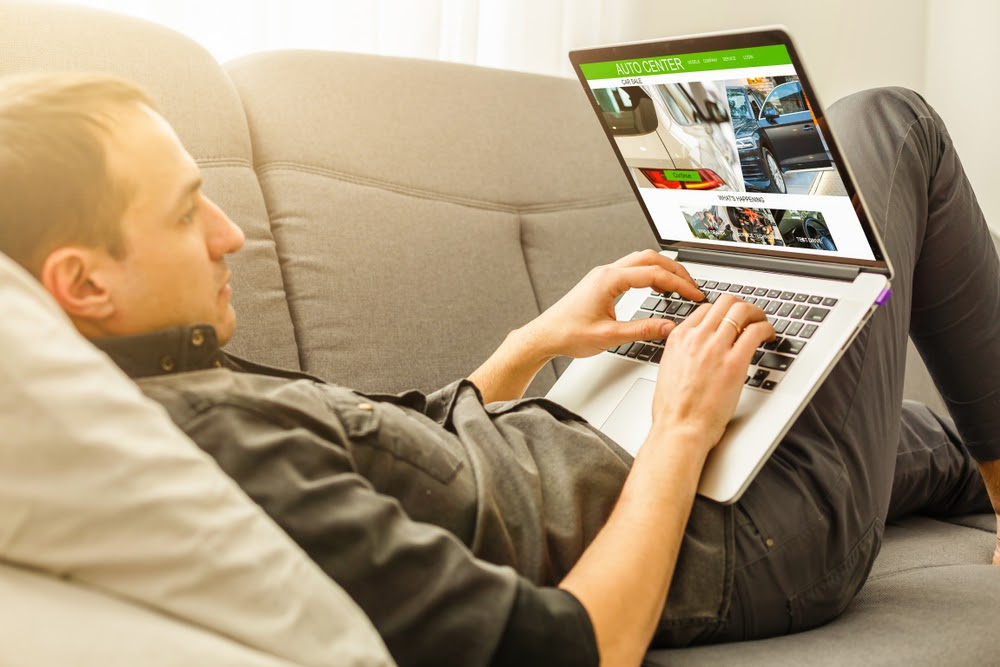 What are the Top 10 Best Used Cars?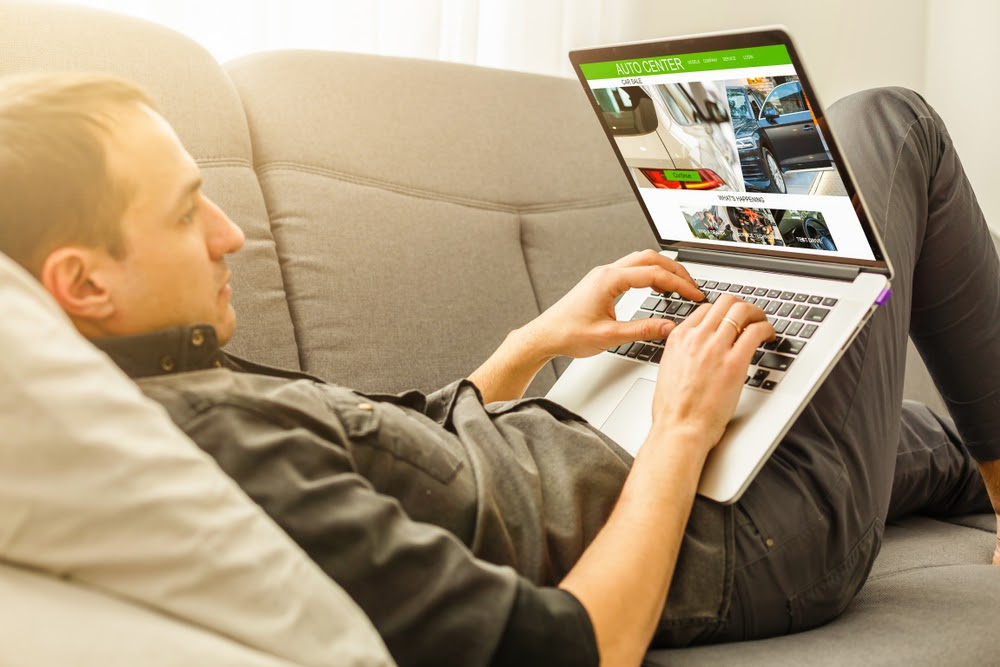 The used (or pre-owned!) car market is hot right now. Demand is high, but supply is low. While now might be the best time to trade-in or sell an older model to get the most money, buying a used car might have consumers scrambling a bit.
Selection always varies by dealership, and buyers might have their own preferences. Yet, as cars are scooped up by eager buyers, selection might be all about researching and the thrill of the hunt. Now that the pre-owned market is on fire, what are the top 10 best used cars? Get ready to sort through lots of options, because there isn't one single top 10 list to easily break down the market!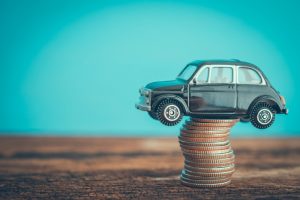 The Best Budget-Friendly Vehicles
Every buyer defines 'budget-friendly' differently; economical, after all, is a matter of perspective. Yes, buyers can find pre-owned cars for $2,000, but those choices might be quite limited and require a bit of a drive…depending on availability.
Buying a car shouldn't ever put a budget in distress—or compromise basic living needs. Buyers need to figure out just how much they can spend for a used car, because, in this market, the options for price ranges could be slim.
The budget should be the first consideration. From there, buyers can decide what type of car they want. Maybe they just need something compact…a car for a short work commute. Something reliable that gets great gas mileage.
Families might need more room. They might need a pre-owned minivan or SUV. These vehicles can be found in different price points, but buyers might need to compromise on mileage or the look of the vehicle. Older minivans (think 2006) might be priced around $7,000.
Buyers on a strict budget looking for the best used car might just need to search by their geographic area and their price range. The best vehicles might be a matter of what's available. And in some areas, buyers might not have many options.
Those looking for new cars less than $2000, for example, might be forced to drive out of state to find their budget car.
Best Used Cars for the Commute
Some buyers simply want a car that will be ideal for a long commute. During the height of the pandemic when shelter-in-place mandates were in place, many employees worked from home. Some insurance companies offered lower prices simply because no one was driving much. As businesses have opened back up and many larger companies are going back to the office, employees are also beginning to face their commutes. Some might have spent an hour or more on the road each way.
For buyers who face the daily commute, a used car that offers great fuel efficiency might be the best choice. The most fuel efficient cars are hybrid cars (like the Prius). Smaller vehicles also could be a great option. SUVs, trucks and minivans might not be the best choice, however.
Shift ranked the top cars for commuters:
Honda Insight

Toyota Prius

Kia Forte

Volkswagen Jetta

Honda Fit

Honda Civic

Toyota Corolla

Toyota Rav-4
Search for these models when looking for a used car for the commute. Adjust the price range and geographic search area accordingly. Buyers also should look at the specs for each used model to compare the fuel efficiency of different years.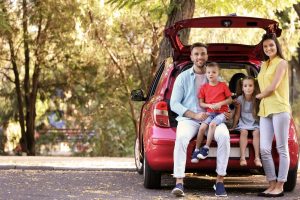 Best Used Cars for Families
Families need space. Depending on the size of the family, they may need a lot of space. Sports equipment, backpacks, strollers and groceries all need storage space. Larger families might need rows of seating options. And older kids might be happier sitting away from each other, too.
The best used cars for families can include small or mid-sized SUVs, minivans or even hatchback options. Smaller families or families with young children might like the compact size of the hatchback, which also offers lots of rear cargo space.
Families on a tight budget might be on the lookout for the best options in their price range. Kelley Blue Book included a list of the top used cars for families, and they are all priced less than $15,000! The list included:
2015
Subaru Outback

Mazda CX-5

Honda CR-V
2014
Toyota Venza

Honda Odyssey
2013
Chrysler 300

Toyota Rav-4

Honda Pilot

Toyota Sienna
2011
The list from KBB was sorted from the worst to best options (although they were all good choices), and the 2013 Toyota Sienna was ranked in the top spot for families.
Best Used Luxury Vehicles
Some buyers aren't focused on a tight budget, but they are eyeing luxury vehicles. However, maybe they don't want to pay full-price for a brand new model. And while leasing could be an option to rein in cost, leasing isn't for everyone. Some buyers like to own their car.
Pre-owned or used luxury cars can allow buyers to drive high-end vehicles without paying the higher prices for that just released model. Many used luxury vehicles also could boast low mileage as well as the upgraded features that the buyer prefers.
If buyers do have a tighter budget for that luxe car, they also could search for used models that are older or that might have higher mileage. If buyers don't drive long distances regularly, mileage might not be such a concern.
"U.S. News & World Report" ranked the best used luxury cars. Vehicles on the list included the 2018 Mercedes-Benz GT, 2019 BMW 2 Series, 2017 Alfa Romeo Giulia, 2019 Jaguar I-Pace and the 2016 Lexus RX Hybrid. The list included a total of 20 vehicles; those on the hunt for the best used luxury options can compare their options.
Prices for used luxury vehicles can range from the $20,000 range up through six figures. Of course, buyers could find cheaper options out there. However, the mileage, condition or age may be compromised.
How to Find the Best Used Car…for You!
The buyer's budget, needs and lifestyle all affect their perfect used car. While there are many top 10 lists denoting the best used cars for a specific audience or need, every buyer's circumstances may vary. Finding the perfect car, the best used car, is a search. That search can seem grueling to some, but to others it can feel like a treasure hunt.
Use Carzing to find the best used car by zeroing in on the budget and location. Carzing lets buyers get prequalified, and, once the financing numbers are no longer a mystery, buyers can begin their car treasure hunt. Using Carzing, buyers can tailor their payments and financing to work with their budget; find the terms and monthly payment option that is comfortable.
Carzing also lets buyers search through participating dealers to find out what cars are available; buyers can search by keyword, by model, by body type and by price. Those on a really tight budget can even search for cars that are only $1,000. Once buyers find a vehicle that fits into the budget and meets their specifications, contact the dealership, schedule a test drive and see the car in person.
While there are many 'best of' lists for used cars, the best used car for each buyer is different and should fit their needs, budget and lifestyle. Some buyers want a high-end luxury used car, others just want a car that gets them from point A to point B. No matter the budget, Carzing can help buyers get financed and find the best car to navigate the roadmap of their life.