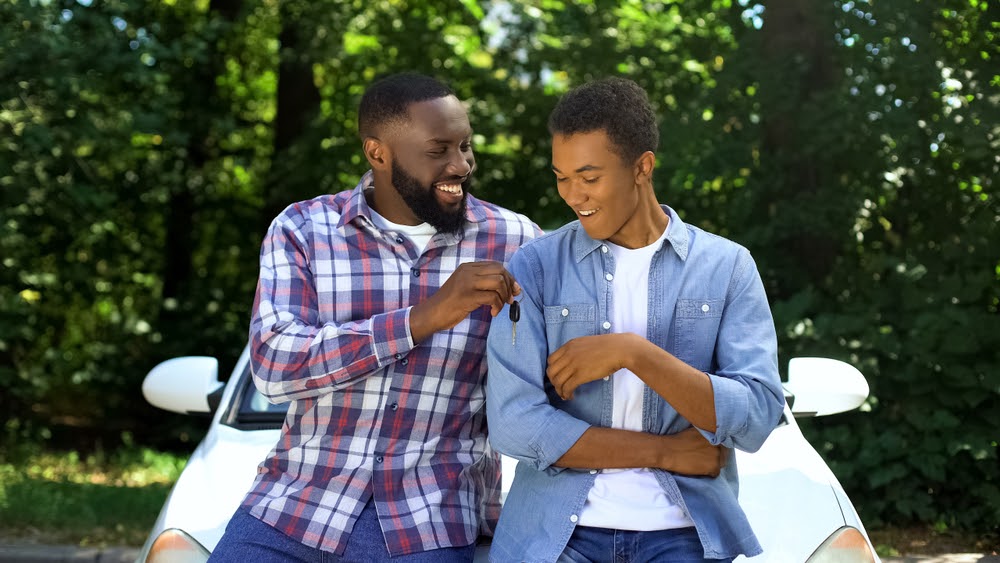 The Top Cars for Teens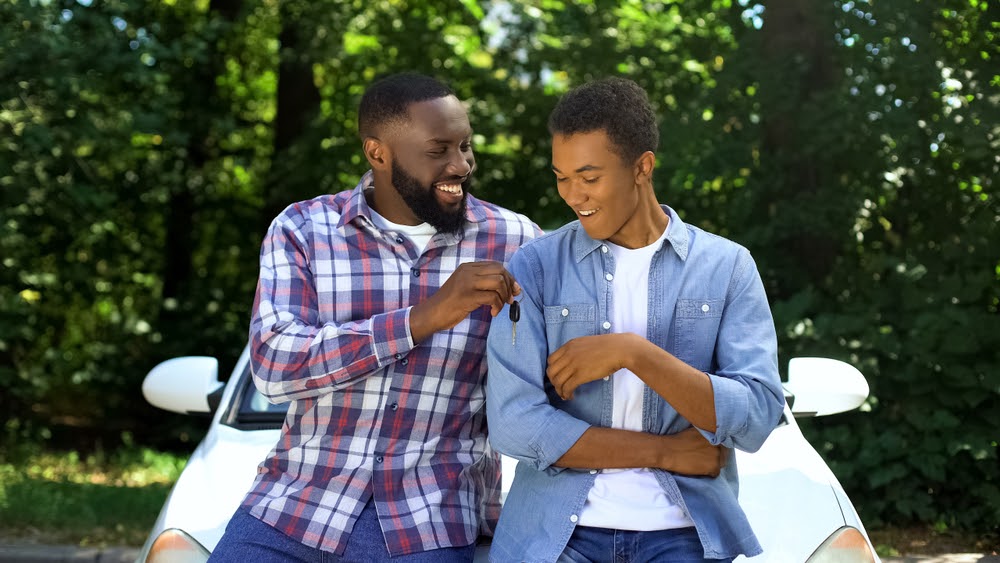 The sixteenth birthday is a sweet rite of passage for one reason: it's the age for a driver's license! And 16 is sweetest when teens are able to pass their driver's license exam and begin driving independently. While teens may be thrilled at this new extension of freedom, parents might be apprehensive about safety.
Putting teens behind the wheel of the right car, though, might help to ease parental tension and stress. The top cars for teens need to be safe and easy to navigate for newly licensed drivers. Every family might have their own vehicle preferences for their teen driver, but these top picks also are great choices for inexperienced drivers who are hitting the road solo.
Small SUVs
Small SUVs provide the security of a larger vehicle, but they aren't as cumbersome to drive as a full-size SUV. Putting new drivers behind the wheel of a large vehicle might be challenging for them; large SUVS, trucks can be more difficult to park and maneuver.
It's easier to have a fender bender pulling out of a parking space if the front end is bulky and elongated. However, newer vehicles often have camera systems for guidance.
Choosing a vehicle that's too small, though, could have parents concerned about their teen's safety if they were in an accident. A small SUV is a great compromise on size and security. Plus, newer SUV models typically offer a navigation system that can help teens better see their placement in parking spaces. Newer models also can feature blind-spot detection or other advanced safety features.
Safety ratings also are a key point of interest for parents. So what are the top-ranked small SUVs for safety? The Insurance Institute for Highway Safety (IIHS) ranked the safest small SUVs; here are the top models:
2021-2022 Chevrolet Trailblazer 4-door SUV
2021 Ford Bronco Sport 4-door SUV
2022 Hyundai Tucson 4-door SUV
2021 Mazda CX-3 4-door SUV
2021 Mazda CX-30 4-door SUV (after 9/2020)
2021 Mazda CX-5 4-door SUV
2022 Mitsubishi Outlander Sport 4-door SUV (after 6/2021)
2021 Nissan Rogue 4-door SUV
2021 Subaru Forester 4-door SUV
2021-2022 Volvo XC40 4-door SUV
2021-2022 Volvo XC40 Recharge 4-door SUV
For each model, parents also could select upgraded features to enhance their teen's driving experience. As every manufacturer offers different standard options, parents may need to research the offerings of each model for a vehicle that offers the best options in safety and tech for their young driver.
Mid-Sized Sedans
Sedans can offer safety and an easy driving experience for teens. Parents might want to look for sedans that are mid-size, but some teen drivers could be perfectly comfortable in a larger sedan. With the advanced navigation systems found in many cars, cameras can aid in parking guidance so that teens know the placement of their front end or back bumper.
Kelley Blue Book offers a round-up of their list of top cars for teens. KBB used safety ratings from IIHS and scores from the National Highway Transportation Safety Administration (NHTSA) when listing recommendations.
For used sedans (at various price points), KBB recommends:
2007, 2014, 2018 and 2020 Toyota Corolla
2014, 2018 and 2019 Mazda3
2014 and 2017 Honda Accord
2004, 2015 and 2019 Toyota Prius
2006, 2015 and 2018 Honda Civic
2005 and 2009 Toyota Avalon
KBB's list also includes SUVs, too. All vehicles on their list received good safety ratings, and KBB divided recommendations by prices (i.e. under $20K, $15K, $10K and $5K). Parents can review the full list to find a vehicle that would be a good fit for their teen.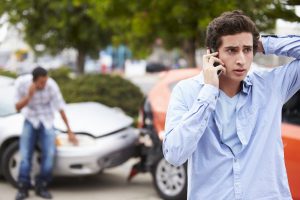 What Safety Features are Important for Teen Drivers
Safety on the road is important for all drivers, but newly licensed drivers don't have the experience on the road that gives them the same driving confidence and knowledge as older drivers. Advanced navigation and safety features can give parents peace of mind and ensure that their teen has the best protection on the road.
KBB offers a list of safety features that parents should consider for their teen's vehicle:
Forward collision warning
This is simply KBB's short list of recommended features; the site also recommended parents also consider other safety features. Many newer cars can include advanced safety and technology that can better aid drivers on the road. Backup cameras are now standard in many vehicles, and these can help teens see obstacles behind them. Front cameras allow a better view when pulling out of tight spaces.
What NOT to Drive
KBB also touched on the vehicles that simply are not a good choice for young drivers. The list included sports cars and city cars. In addition, an article on Insider noted that a study by IIHS showed that smaller vehicles and older vehicles resulted in more fatalities among teen drivers. In fact a quarter of teen fatalities (2013 to 2017) were behind the wheel of small and even micro cars and "…nearly two-thirds were driving 6-15-year-old vehicles."
The takeaway? Newer and larger cars offer more safety for teens. Older cars won't have the advanced features as newer models. Small, micro vehicles won't offer much front-end protection during a crash. This is why SUVs are a good choice, as are sedans.
Sports cars, as noted by KBB, could encourage teens to hit the gas. While these cars are zippy and fun, teens could be tempted to drive recklessly. And new inexperienced drivers might not have the knowledge to navigate the engine power.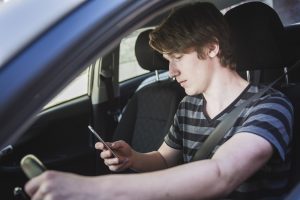 Distracted Driving Dangers
Parents can insist on all the advanced safety features for their teen's vehicle. However, they also might need to be cognizant of the prevalence of distracted driving behind the wheel and the allure of the smartphone.
Almost every teen now owns a smartphone, and while this device helps them stay connected, it also can be a major distraction. Smartphones in the car can cause teens to take their eyes off the road; those text alerts and message notifications or phone calls could have young drivers reaching for their device. Or worse, texting behind the wheel.
In 2019, distracted driving killed more than 3,000 people on the road. While each state may differ in their laws related to distracted driving, parents also can take charge of the issue.
Teen drivers can be asked to sign a driving contract. This lays out all the responsibilities and guidelines for driving solo. Parents can include details related to the use of cell phones in the car, times that teens can and cannot drive and more.
Teens should review the contract and discuss the stipulations of the contract with parents. When teens understand the guidelines they must follow, parents should have them sign the contract. Both parents and teens should keep a copy.
Parents also could set up restrictions on their teen's phone. Apple offers the "Do Not Disturb while Driving" feature that will send messages to anyone trying to call. This can help ensure that the phone isn't a distraction on the road.
Other Safety Measures
Young drivers also should have all the necessary tools needed in the car in case of an emergency. Parents should ensure that the car has jumper cables, a tire jack, a spare tire, and extra windshield wiper fluid.
Teens should also carry an ice scraper in their car. In addition, parents should provide an emergency kit with a flashlight, batteries, first aid items and even encourage teens to carry blankets, mittens, and an extra hat during winter (in areas where extreme winter weather could strike).
Parents also should ensure teens always carry a copy of their insurance card.
Finding a New Car for Teens
Parents who are looking online for a new car for their teen driver can use Carzing to find the best vehicles. The easy search query system lets parents search by make/model, price and more.
In addition, parents can get pre-qualifed via Carzing and find the best financing option for their needs. Then they can head to the dealership and finish the deal!
Carzing makes the car search simple and stress free! Parents can have their teen search with them to find the safest (and coolest!) car in the price point that fits the budget!