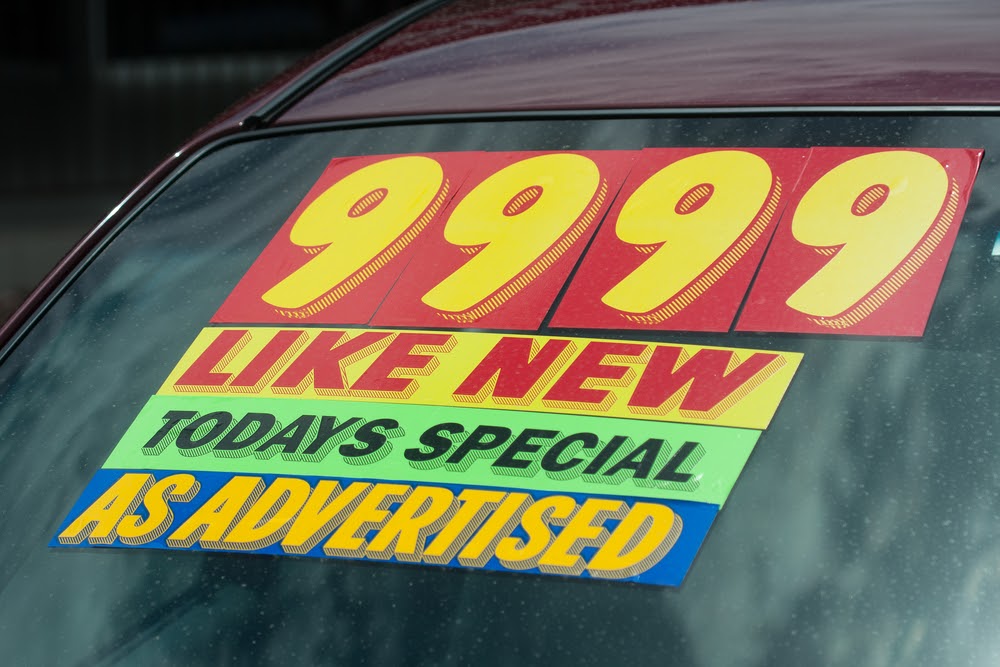 Used Car Price History through the Decades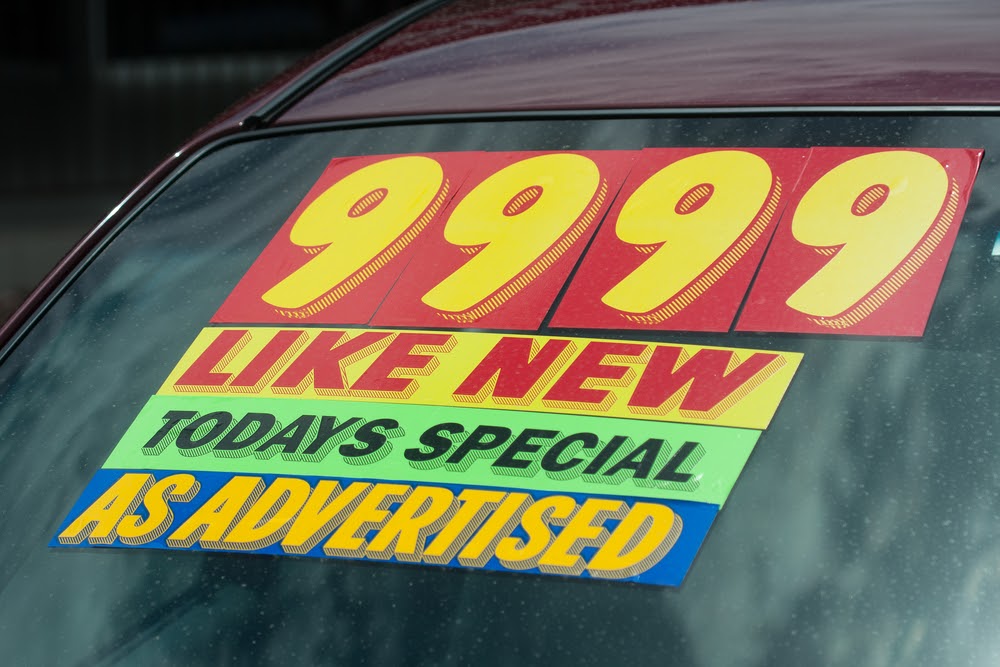 Thanks to the microchip shortage, the prices of used cars are skyrocketing. But those tiny chips aren't the only thorn in the side of buyers. Demand for used cars is up, and, unfortunately, supply isn't keeping up with demand. The result is higher prices and sometimes dealership car lots without much inventory.
The price of used cars has ebbed and flowed through the years. Here's a look back at used car price history through the decades adjusted for inflation to represent today's dollars. While it might feel wistful and nostalgic to assume that everything was cheaper back in the day, the truth is a bit more complicated!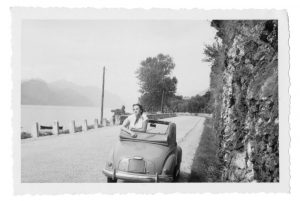 Used Car Prices in the Mid-20th Century
Used cars probably weren't the norm in the 1950s, but this wasn't because they weren't available. Instead, cars were becoming more affordable. Retrowaste reports that in 1950 two companies manufactured cars that were economical for those who normally couldn't afford a new car.
Just how affordable were cars in the 1950s? Reader's Digest reports that a Chevrolet Bel-Air cost $1,987 in 1955, the Studebaker was only $1,885 during the same year; in 1950, a Ford Custom was $1,511.
While these prices seem incredibly reasonable today, those prices were of their time. Salaries in the 1950s were not equivalent to what we make in 2021. Adjusting for inflation, the 1955 Bel-Air would be priced at $20,282.75. The Studebaker would be $19,241.56. And that 1950 Ford Custom would now cost $17,151.86. These prices would be comparable to some used car prices today!
GoBankingRates compiled a list of car prices through the years, and the figures are adjusted for inflation. The site noted that in 1950, a 1936 two-door Ford Model 48 would cost more than $2,700 in today's dollars! However, used car prices seemed to nudge down by the mid-50s. In 1955, a 1947 Pontiac Sedan (two door) would be around $1,500 today. While the 1950 price tags might seem like a dream, they aren't nearly as low as they appear.
Get ready to head into the Groovy '60s, the Far Out '70s, the Radical '80s, the Grungy '90s and the Millennium, too. All figures related to used car prices will account for inflation (in today's dollars) and were calculated by Go Banking Rates.
The 1960s
The 1960s ushered in new car models and…the Age of Aquarius. The decade that featured Woodstock, Camelot and the Summer of Love, the 1960s also featured some amazing automobiles. The VW Bus and Beetle will always be iconic and emblematic of the decade.
But what did used cars cost those who were unable to buy new, or who perhaps just didn't want to pay for a brand new model? According to Go Banking Rates, a new 1960 Beetle would cost around $14,000 today, but a pre-owned (or used) 1951 Jeep Station Wagon in 1960 would set a buyer back less than $1,300 in modern dollars. A 1956 Chevrolet Convertible would be priced at more than $6,000.
By 1969, prices were a little bit higher. A new Ford Mustang would be priced at more than $23,000 (adjusted for today's dollars). However, a Ford Torino would cost more than $30,000! Want a used car in 1969? Go Banking Rates reports that a used 1963 Chevrolet Corvair would cost less than $3,000, while a '65 Impala would be nearly $6,500.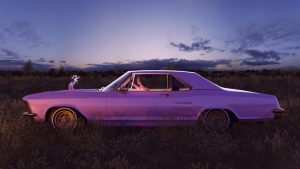 The 1970s
Disco tunes topped the charts, but so did The Beatles (the band released its last album "Let it Be" in 1970). And in 1970, Go Banking Rates noted that a new Ford Pinto was a bit of a bargain for a little more than $13,000 today! Used cars weren't so affordable. Go Banking Rates reported that a '68 Chevrolet Camaro cost more than $15,600, but a '65 Chrysler Newport was a bit more economically priced at around $6,100.
That Ford Pinto that was priced so reasonably in 1970? By 1979, a used '71 Pinto cost more than $2,800. A '75 Oldsmobile Delta 88, however, was more than $9,000 at the decade's closeout year!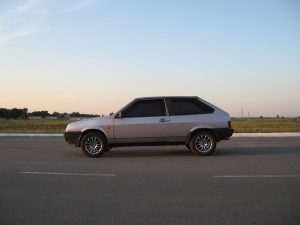 The 1980s
Totally radical! Cars like the Gremlin lurched into pop culture. So, too, did the DeLorean, as it ultimately transformed into a (fictional!) time machine later on in the decade. In 1980 a new Buick Regal could be purchased for less than $27,000, and a new Pontiac Grand Prix was less than $26,000 (per Go Banking Rates). Looking for a used car in 1980? A '73 Firebird was around $8,200, and a '74 Chevrolet Malibu Classic (Chevelle) could be driven off the lot for a little more than $5,200 in today's dollars. A six year old Malibu today will cost anywhere from $10,000 to around $17,000.
By 1989, buyers could purchase a new Ford Escort LX for less than $22,000 (adjusted for 2021) and a Chevrolet Blazer (S10) for less than $34,000. The used car market had some pricier options. An '85 Buick Regal was priced around $10,500, and an '87 Honda Civic would cost more than $17,000 today. By comparison, a four year old Civic (2017) now costs around $20,000.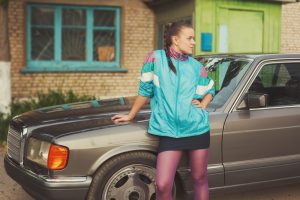 The 1990s
The '90s ushered in grunge music, the Gameboy was super popular (after its release in '89), and that crazy thing called the internet happened.
Car prices were soaring a bit higher by 1990. According to Go Banking Rates, a Jeep Cherokee Laredo was priced at around $36,000 (in today's dollars), and a Plymouth Voyager SE Minivan was a bit more than $30,000. Opting for a used car? A five-year-old '85 Ford Escort Station Wagon would set a buyer back more than $7,000. A two-year-old used '88 Dodge Caravan would be more than $19,000.
By 1999, a Ford Escort could be purchased for less than $22,000. A six-year-old '93 Ford Escort (wagon) was a little more than $7,200. However, a '98 Lincoln Navigator would set buyers back around $57,000 in today's dollars.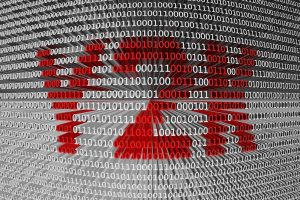 The Millennium
Oh the 2000s. There was a time when people thought the world was going to end when the calendar flipped to the new Millennium. But the year 2000 might have been one of the biggest parties of the…well…millennium! The internet was mainstream by this time, social media was introduced and so were smartphones.
Looking for an economically priced car? A new Chevrolet Malibu was around $28,000 in 2000. A Buick Regal was a little bit less than $31,000. A used '96 Acura Integra was less than $17,000, and a '97 Geo Prizm was around $11,400.
By 2009, hybrids were hitting the streets mainstream. And a '09 Chevrolet Malibu Hybrid was priced around $28,000. A new Jeep Grand Cherokee was less than $30,000. However, a '96 Jeep Cherokee and an '02 Ford Focus were on the lots with a sticker price of less than $5,000.
Used Cars Today!
The price of used cars today can vary considerably, depending on the age, condition and mileage of the vehicle. Demand is high, supply is low and consumers might have to be prepared to spend a bit of time finding what they want. In some areas, inventory might be crunched, and buyers might need to settle for their best option.
However, finding the dream car isn't hopeless today…even though it could take a bit more time. Buyers can use Carzing to find the make/model and year of the vehicle they want. With a simple search, buyers can find their options and contact the dealers in their area. Carzing also lets buyers get prequalified (without a ding to their credit!). Choose financing that works for the budget, then visit the dealership for a test drive and to finalize the deal! It's easy, stress free, and, best of all, buyers can enjoy most of the shopping journey from the comfort of home!