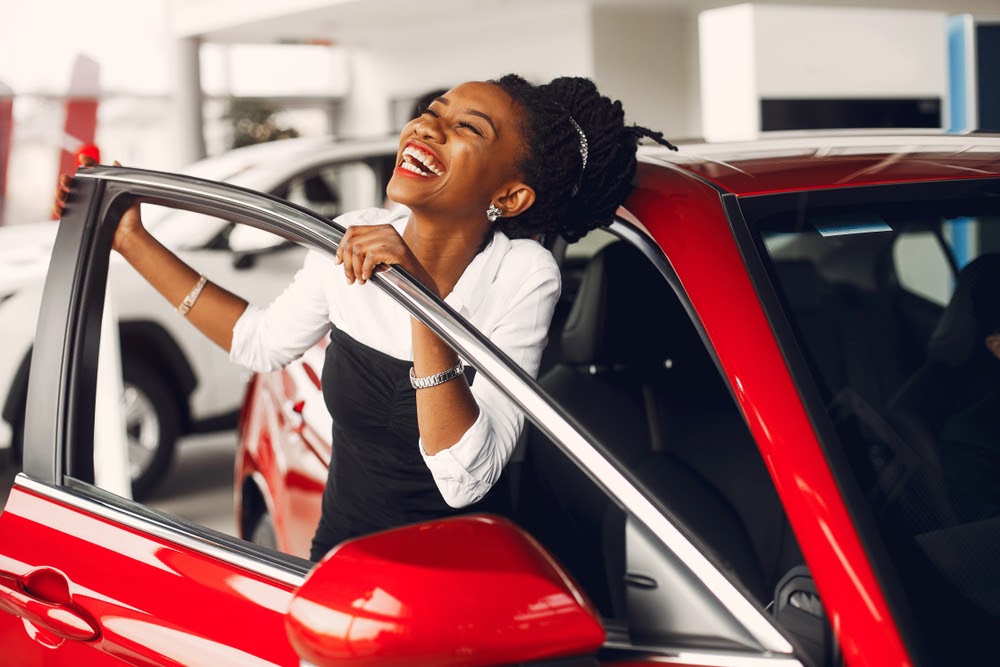 What Car is Best for Me?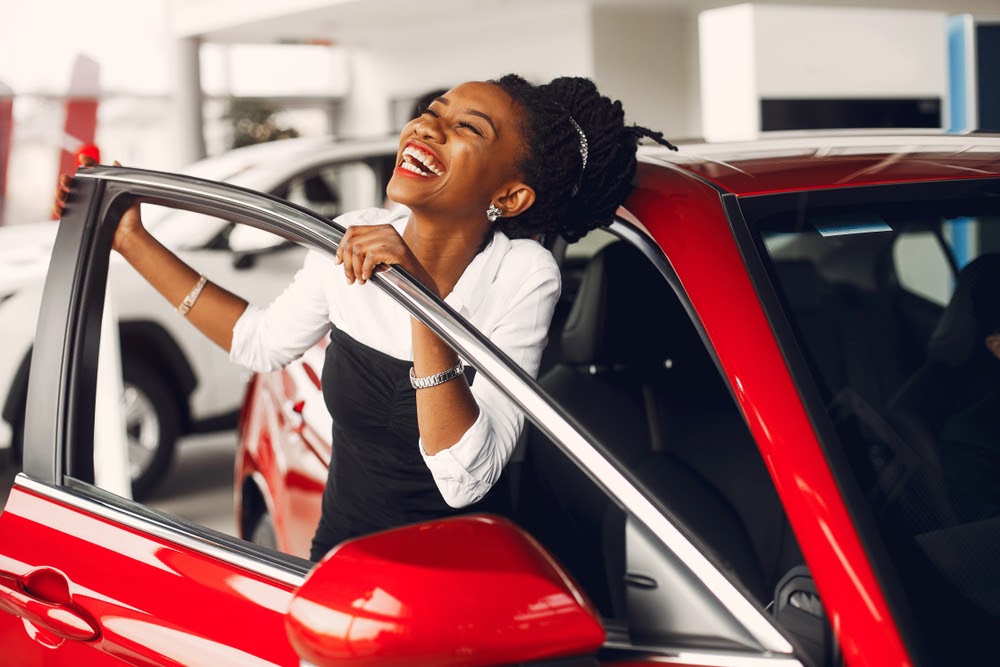 Some car buyers may know exactly what they want, how much they can spend and what dealership offers the best prices. Other buyers are less decisive and may have no idea what type of car they want or what car even fits their needs.
For car buyers who are wondering, "what car is best for me?," here is a guide to simplify the search to pinpoint the perfect car from a seemingly endless online inventory.
Finding the Best Car
A car is an expensive purchase, and the process can be stressful for individuals who are first-time buyers. They may have no idea how to begin the search or how to find the best car for their lifestyle.
Even buyers who aren't first-timers can be overwhelmed during the hunt for a new car. Life circumstances can change quickly, and car owners could realize that a car doesn't meet their needs any longer. Like the new buyer, they also might not know what car will adequately meet their needs.
For buyers who feel directionless in their car search, answering a few questions could help to better understand what type of car they need and help simplify their search. Here are the questions car buyers need to ask themselves and how their answers can help point them to the right car.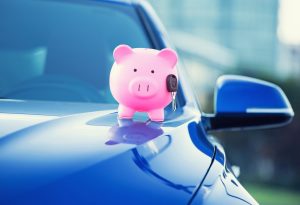 How Much Can I Spend?
The budget is one of the most important aspects of buying a car. Many car buyers will seek financing to purchase their vehicle, and car buyers may focus only on a monthly payment amount related to the vehicle.
Buyers might look at the price of a car and estimate the monthly payment, but this sticker price isn't the whole picture of the price of the car. Interest almost always factors into the loan. In addition, buyers also have to account for other expenses, too.
Expect to spend no more than 10 to 15 percent of take-home pay on the cost of the car—this is inclusive of gas, the car payment and insurance. Take-home pay is the amount that is left after taxes and other deductions are withheld. Take-home pay should not be conflated with an individual's total salary or earnings.
NerdWallet makes it a bit easier to find out how much a buyer should budget for just the loan payment. The site offers an easy tool to guide buyers. In addition, NerdWallet recommends keeping the car payment to less than 10 percent of take-home pay (this is just the car payment, not all transportation costs).
How Much Space Do I Need?
Buyers with a growing family need to find a vehicle that fits everyone. However, don't forget space for pets and for storage.
Individuals who are sports enthusiasts will need space for any equipment. Parents may need room for strollers or other gear. Buyers need to consider all space and storage needs.
What are My Driving Habits?
Commuters may need to consider fuel efficiency and comfort. Cars that will be used for long commutes will be more expensive if they have poor fuel efficiency. Comfort may be a concern for drivers who will be behind the wheel for an extensive amount of time each day.
Think about features that will enhance the drive. What upgrades are necessary? Will the leather interior be more comfortable? Are heated seats a must for added warmth during cold winters? Cruise control also may be something to consider that eases the drive during long commutes.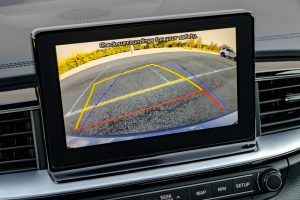 What Safety Features are Standard?
Many new cars include backup cameras as a standard feature. Other vehicles may offer more extensive standard safety features. Some vehicles may offer only basic safety features and systems.
Drivers may want additional safety features like front-end cameras, collision warnings, blind spot sensors and perhaps even smart rearview mirrors (to aid night driving). These additional features may be preferred for less experienced drivers—like teens.
Buyers who are adding more safety features to their vehicle or who plan to add these features to their new car will need to include these upgrades when estimating the final price of the vehicle.
What Car Body Type is Most Appealing?
Buyers who don't have any idea what type of car they want will be faced with many choices: sedans, compact cars, minivans, pickup trucks, SUVs, and crossovers.
Some drivers prefer to drive larger vehicles, as they may feel safer on the road. Others need more spacious vehicles to fit a large family or for work needs. Sales professionals may prefer to drive minivans because they offer space to carry demo products for client meetings.
There also are buyers who just like a car because of its design. Some buyers may always drive the same car—perhaps this is a VW Beetle or a Jeep.
Buyers who don't know what car they love can explore different websites and look at different designs, models and options.
Do You Prefer New or Used?
There are buyers who may never buy a new car; they may feel that used cars are the better deal. Higher-end models also could be more affordable when purchased, used or preowned.
Buying a new car or a used car is a personal preference. Car shoppers who have a limited budget and can't find a new car that is affordable could opt to look at used models.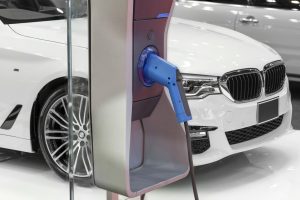 Does the Vehicle's Fuel Efficiency Drive the Purchase Decision?
Buyers may be environmentally driven when shopping for their car. They also may be focused on finding the most fuel efficient vehicle. If the fuel efficiency of a vehicle drives the purchase decision, buyers may need to focus their efforts on searching for hybrid or electric models.
For buyers on a budget, a used hybrid could be affordable. The used market for electric models can be hit or miss, though. Some markets offer an extensive variety of used or preowned electric vehicles, while others offer very few.
Use Carzing to Find the Best Vehicle
When buyers have a better idea about the car they want to purchase, they can use Carzing to find all their options. Carzing lets buyers search for cars by keyword, make/model, price or body type.
Car buyers can review all their options, and, if needed, refine their search further. Using the toolbar to the left of the search results, buyers can select other features and criteria for their ideal vehicle. They also can choose to omit new or used models.
Buyers focused on viewing the cars with the best price for their budget also can sort their results by price. The results also can be sorted by distance, mileage, age or just by the best match.
For some buyers, the results might not include many options. Carzing also lets buyers expand the scope of their car search. For buyers who live close to another state, expanding the geographic range could lead to out-of-state results. Some buyers might not want to travel out of state for a new car.
Once buyers find their ideal car, they also can use Carzing to get prequalified for financing. Buyers can review different loan terms and find financing that meets their budget needs.
The information related to financing the car can be printed out and taken to the dealership. Buyers can complete the credit application at the dealership, and request a test drive, too. While a car may look ideal online, it also has to be comfortable and easy to drive!
Carzing lets the buyer remain in control of the process. Buyers can focus on finding their perfect car without worrying about any sales pressure. Take as much time as necessary to find the best car. Compare different options. Buyers don't have to wonder "what car is best for me?," instead they can find the best car with Carzing.