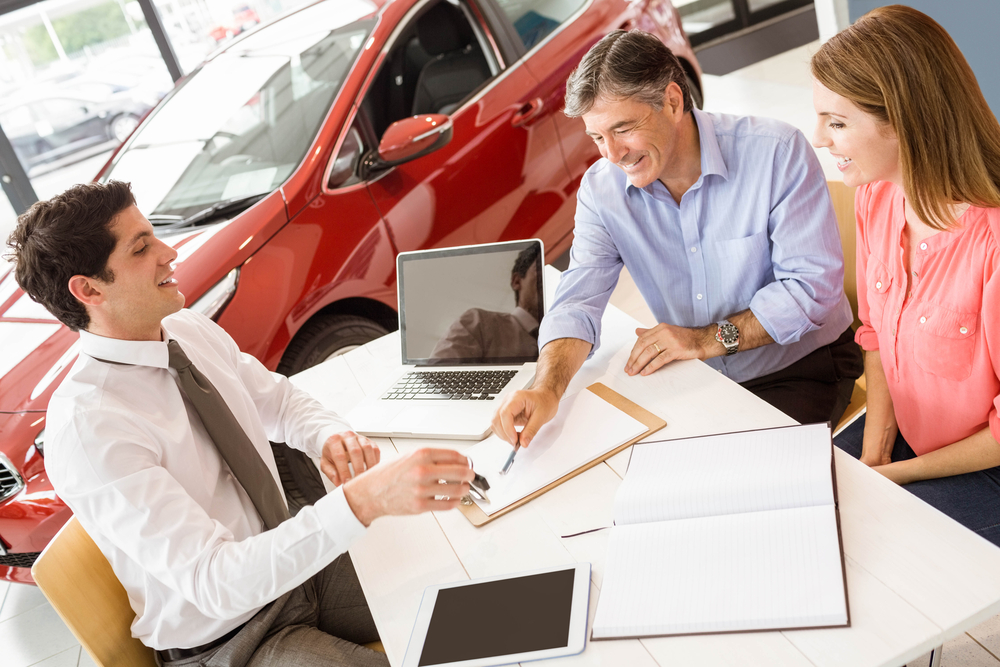 What Do You Need to Buy a Car?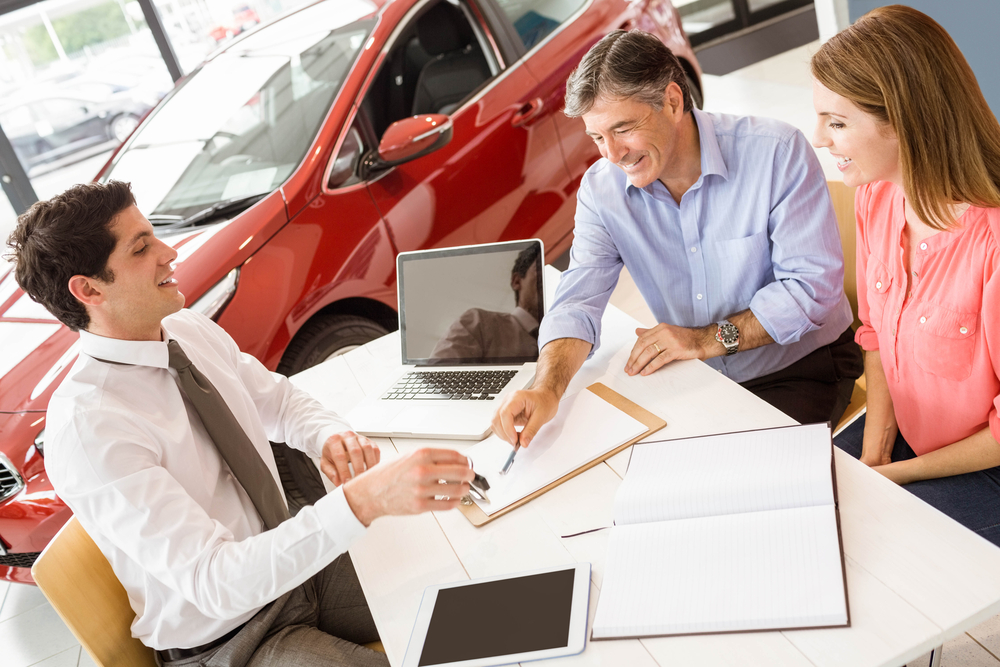 Buying a car for the first time can be stressful but also exciting. For new buyers who have never set foot in a car dealership, the process also could be a bit overwhelming and intimidating. What do you need to buy a car? There are a few key items and documents that buyers need, but there are other key pieces of information that can help during the buying process.
When an individual is ready to begin shopping for a new car, use this checklist to make the dealership visit easier and much less intimidating:
Compute an estimated down payment (use this to help understand buying options)
Find cars that meet driving needs and financial needs
Request a credit report to understand credit worthiness
Use a car payment calculator to determine what price ranges are affordable
Research the prices of favorite models
Get pre-qualified online to understand loan options
Ask about sales tax (how is this paid, can it be rolled into the loan, etc.)
Read over all loan terms before signing
Don't forget the ID or Driver's License
Insure the car before driving it off the lot
The Budget Matters
First-time buyers need to know how much car they can afford before they even begin shopping. Nerdwallet recommends that car buyers allocate less than 10 percent of their monthly take-home pay for a car payment. In total, car costs should be kept to less than 20 percent of take-home pay. Car expenses include the car payment, insurance, fuel, maintenance, etc.
Buyers can look at their last pay stub and compute 10 percent of the total. Then they need to compare this number to their monthly budget. While the recommendation is that the payment should be less than 10 percent of take home pay, some individuals can't afford that amount. Student loans, a mortgage, and other expenses could deeply crunch their budget.
To budget for a car, buyers need to sit down and add up all their monthly expenses (don't forget food). Then subtract this from monthly income. Remember that buying a car also will require insurance costs, and a new car could cost more than what the owner currently drives (or perhaps they are driving their parent's car).
Once buyers figure out how much they can spend on a car payment (and car expenses), then they need to decipher how that monthly payment adds up for a total car purchase price. Use a car payment calculator to figure out how much a car is affordable. Dealership sites also could have monthly payment estimates denoted by models. However, this could be based on a lower interest rate.
Compute a Down Payment
When reviewing the budget, buyers also need to figure out how much money they could realistically allocate for a down payment on a vehicle. Most experts recommend putting 20 percent down on a new car (this is 20 percent of the purchase price) and making a 10 percent down payment on a used model.
A down payment can help reduce the impact of depreciation. In addition, making a down payment reduces the risk to a lender. This could lead to better interest rates. Depending on the size of the down payment, the buyer could opt for a shorter loan term. Since down payments reduce the price of the car, they also can help buyers pay less interest over the life of their loan.
Request a Credit Report
Buyers need to know how much they can spend on a car, and they also need to know how much they can feasibly allocate for a down payment. However, their credit score also will impact the interest rate of their loan.
To better understand credit worthiness or risk, buyers should request a credit report. Every consumer is entitled to a free report each year. Reviewing a credit report helps individuals better understand their credit score range and also can help them find any errors that are affecting their credit.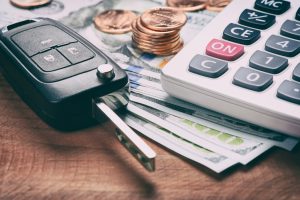 Use a Car Payment Calculator to Better Understand Payments
Once buyers review their credit report, they can use a car payment calculator to better understand how their score can impact their rates (and their monthly payment). Some calculators show rates associated with different credit scores.
In addition, when buyers know how much a car can afford, they can enter this amount into the calculator with their credit score/interest rate info. Buyers could find that the price that they assumed they could afford is unaffordable—especially if a low score affects interest rates.
This information is vital for buyers to know as it then impacts the cars they can afford and the price ranges they need to research when finding their ideal model.
Research Favorite Models
Once buyers have an ideal related to their car budget, they can start researching their options. Buyers need to consider their driving needs and their personal preferences, too. Do they feel more comfortable driving a smaller car? Perhaps they need the space of an SUV.
Safety ratings also could be important for buyers to research. The Insurance Institute for Highway Safety includes safety reports on new and older models. Buyers can use the search query tool on the IIHS' site to find the report for a particular make and model.
J.D. Power also names the most dependable car in each class for its annual dependability awards. These awards review models that are three years old, and J.D. Power includes scores for every model in the class that was reviewed. These ratings and scores can help buyers understand the reliability of a particular vehicle.
Once buyers find their favorite models, they can start researching prices at local dealerships. Buyers can use Carzing to search for cars by make/model, body type and price. Carzing will show all the options nearby. However, if buyers can't find the car they want, they also can expand their search to a wider geographic region.
Get Pre-Qualified Online
Buyers who want to know their loan options can use Carzing to get pre-qualified for financing online. Getting pre-qualified is known as a soft credit inquiry, and this won't impact their credit score.
Carzing will prompt buyers to enter information related to their housing expenses (mortgage or rent) and work history. Carzing will show all the loan options that could be available based on this information.
Buyers can print out a voucher with the loan information to present to a participating dealership. Getting pre-qualified doesn't mean that the individual is approved for the loan. They will need to complete a credit application at the dealership to finalize the financing process.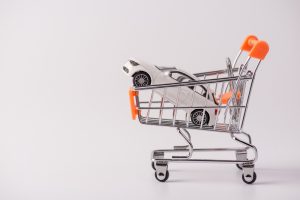 Ask About Sales Tax
Some states charge sales tax for the purchase of a vehicle, but others do not charge this tax. Before finalizing any sale, ask about sales tax. Can the tax be rolled into a loan? Sometimes it can, but not always.
When the buyer is responsible for paying this tax in full before registering and titling the vehicle, then they need to understand the amount of that tax. No one wants to be surprised with a huge bill at the DMV. Plan ahead for this tax.
Don't Forget Identification when Visiting a Dealership
The dealership visit will require that the buyer has proper identification when applying for financing and purchasing the vehicle. This could be a state-issued ID or a Driver's License. Don't forget this important piece of documentation.
For buyers who don't have their social security number memorized, they should bring their card along as the number is required for running a credit check for financing.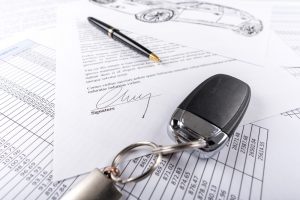 Read and Review all Loan Terms
Once a buyer is approved for financing, they should review and read the term of their loan. Understand the monthly payment obligations and the interest rate. Ask any questions before signing the paperwork.
Never Drive off the Lot without Insurance
When finalizing the purchase of the car, contact the insurance company. Make sure the car is fully insured before driving off the lot. Insurance companies deal with new car purchases all the time, but the owner must ensure that they are protected.
While buying a new car for the first time can be overwhelming and perhaps a little stressful, buyers can use the checklist to prepare and ensure that the trip to the dealership is a bit more relaxed and more efficient, too.