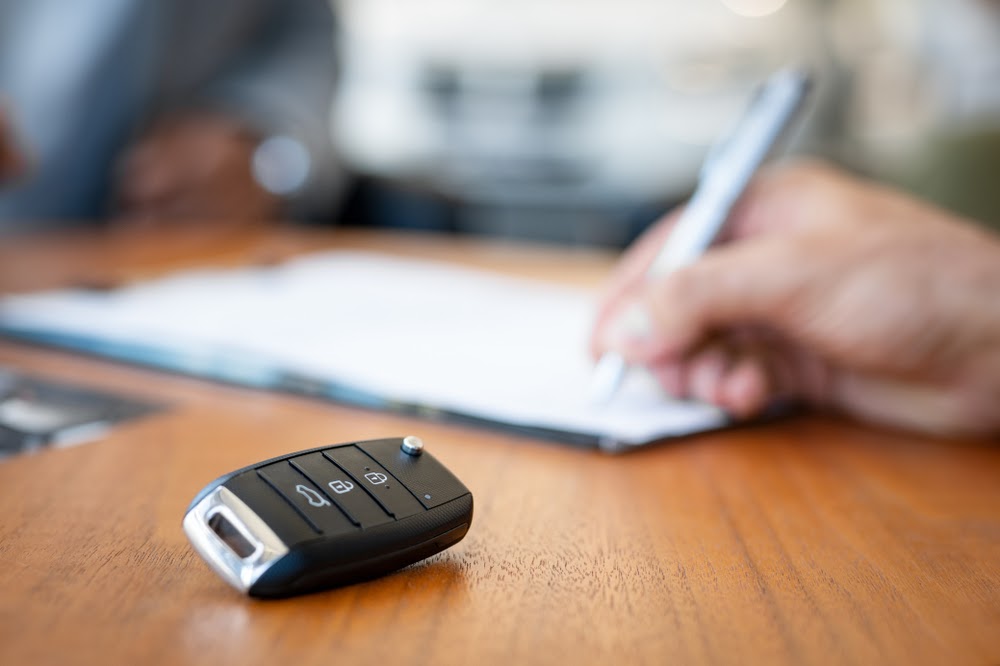 What Paperwork Do I Need to Buy a Car?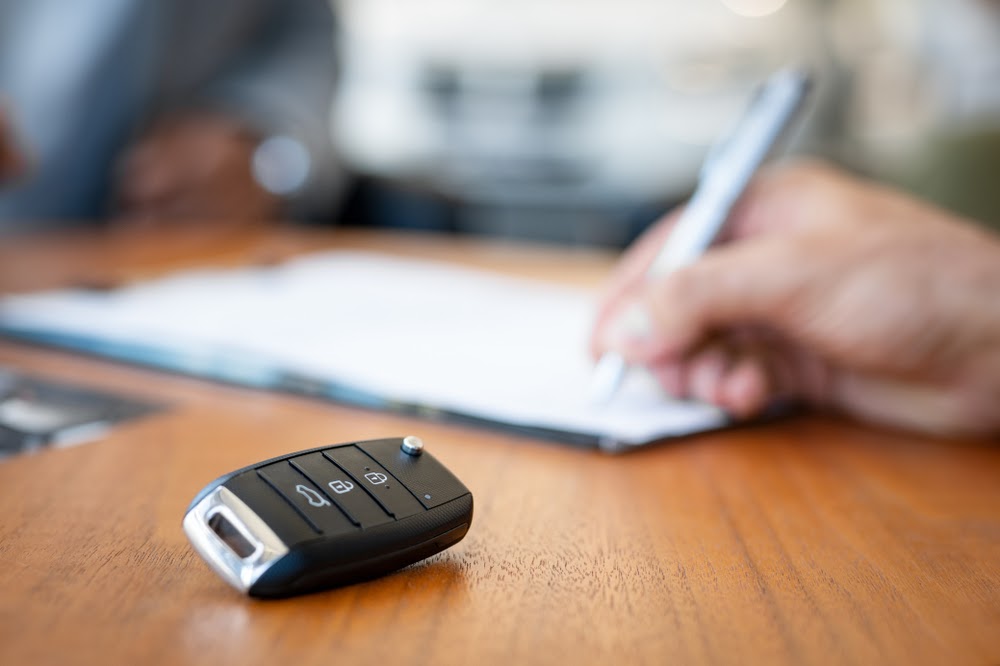 Shopping for a car might take hours of research to find out what vehicles are the best for the family, what vehicles fit the budget, and what options rank best for safety and other features. Buyers might then get pre-approved for financing at their bank, credit union or even online. When the dream car is located and taken for a test drive, it's time to finish the deal…and drive off in that vehicle!
Buyers might wonder, though: "what paperwork do I need to buy a car?" Here's everything that buyers should have on hand to ensure their deal goes smoothly, loans and other paperwork can be completed, and they can take possession of their new car.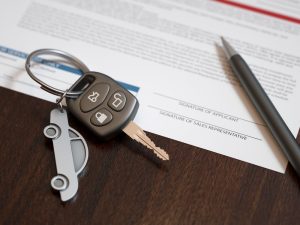 Documents Needed for Financing
Some buyers have cash on hand to purchase their vehicle outright. In this case, there is no need to get pre-qualified for financing and go through all the paperwork for a loan. For those who need a loan (or financing), there is some information that will need to be on-hand to get approved and secure that loan. Go Banking Rates provides a list of all the information buyers will need when they are trying to secure financing for a new or used car; here's what to bring:
Income Verification
Sometimes proof of income is required. Bring a pay stub to show income proof!
Proof of Residence
There are many documents that can prove your residence: utility bills, phone bills, or mortgage bills would work just fine.
Driver's License
Lenders will ask for a copy of a driver's license. Hopefully, no one leaves home without this very important driving document! Plus, that license acts as a valid form of identification; lenders or the dealership will need to ensure the buyer is the buyer!
Insurance Documentation
Driving that car off the lot requires insurance! Bring an insurance card, and make sure to call the insurance company to update them on the new vehicle. Don't drive a car off the lot that isn't insured!
Credit Check
Lenders, whether it's a separate financial institution or a lender through the dealership, will run a credit check. You might consider downloading your credit previously and having it available to show at the dealership. Your credit will determine the interest rate and terms of the loan; obviously, a high credit score will receive more favorable terms.
Information about the Vehicle (Used Cars)
Go Banking Rates also mentioned that buyers who want to buy a used car will need to provide the lender with information about that car. Lenders will likely want the VIN number, mileage, make/model and other pertinent information about the car (including the title).
If you're financing a car through the dealership, all of this information has to be provided during the application process. If you procured financing through your own bank, lender, or credit union, you'll need to provide all of this information at the dealership at the time of purchase.
Documents Needed After Buying a Car
The document trail doesn't end after buying the vehicle. There will be lots of paperwork at the dealership; buyers will see all the details related to the sale including the monthly payment price and other terms. Buyers should review all paperwork for accuracy.
Buyers also might notice additional charges related to the vehicle. A documentation fee (aka "doc fee") might be included. This fee covers all the paperwork and filing of the paperwork on behalf of the dealership. Some states regulate this fee, others don't.This fee could vary; it might be as small as $50 or soar up to $1,000.
Sales tax also might be included in the loan, but it also might not be included. Sales tax will have to be paid on vehicles in many states. But, according to Wide Open Roads, if buyers live in Alaska, Montana, Oregon, Delaware, and New Hampshire, no sales tax is charged on vehicles.
When buyers can't roll the sales tax into the loan, they may need to pay that tax outright. Sales tax payments may be required before the vehicle can be registered. Be sure to check the state's sales tax rates and laws when buying a vehicle; this can help buyers prepare for that big payment. And figure out their tax responsibility.
Registration fees also will need to be paid separately by the buyer. The registration fee is the price paid to get license plates for the vehicle. Dealerships will typically provide temporary plates that are valid for a short period of time. It's up to the buyer to ensure that official plates are paid for and secured on the vehicle.
Do Buyers Need Documents to Buy a Car Online?
Since the pandemic erupted across the globe, many shopping experiences have jumped online. Buying a car was typically an in-person transaction. However, Covid changed the buying process, and even car dealerships had to pivot to online resources for housebound customers.
Now buying a car online isn't so strange or unique. Dealerships might have found their online groove, and buyers are learning to navigate the online car buying process. Buyers also probably discovered the wealth of resources available online to research their different options and to compare prices and vehicle models.
When buying a car online or when applying for financing online, what documents do buyers need? To be prepared, buyers looking to get pre-qualified for financing should keep the same documents on hand at home as they would bring to the dealership. Grab a recent pay stub, have that social security number on hand, and keep a copy of insurance or identification nearby, too. Getting pre-qualified online is a fairly easy process, but it's best to be prepared.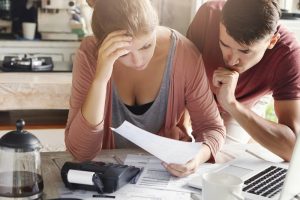 Determining a Car Budget
When buying a new car, knowing the budget is important. Understanding how much an individual can comfortably spend on a monthly payment can ensure that they don't put a crunch on their budget. Before getting prequalified or applying for a loan, buyers can review their income and expenses to find out how much they can spend on that monthly loan payment. When the ideal amount is determined, it might be time to begin looking at cars and financing options.
Not sure what car is best? Some buyers have absolutely no idea what car they want to buy. Carzing lets buyers search for new and used cars in their area. Buyers can search by price, by make/model, or by specific keywords. Carzing.com will pull up all the options that are nearby. However, buyers also could expand their search by plugging in a zip code from another area. They might even find better prices by expanding their search queries.
When buyers are ready to move forward with financing, it's time to get pre-qualified. Carzing makes pre-qualification simple. Buyers can find the financing that works best for their financial bottom line. Buyers can easily understand how much they will need to bring to the table for a down payment to secure the monthly payment they want. They also can find loan terms that fit their comfort level. While a longer loan term may mean lower payments, some buyers want to own that car outright sooner rather than later. Maybe they don't want to make payments beyond five years. Carzing lets buyers explore the options and find their best solution.
After the financing is secure, and the buyer knows the car they want and where to find it, they can visit the dealership and finish the deal! Before driving off to the dealership, however, buyers can review the document list so they have everything prepared to take possession of their new car!