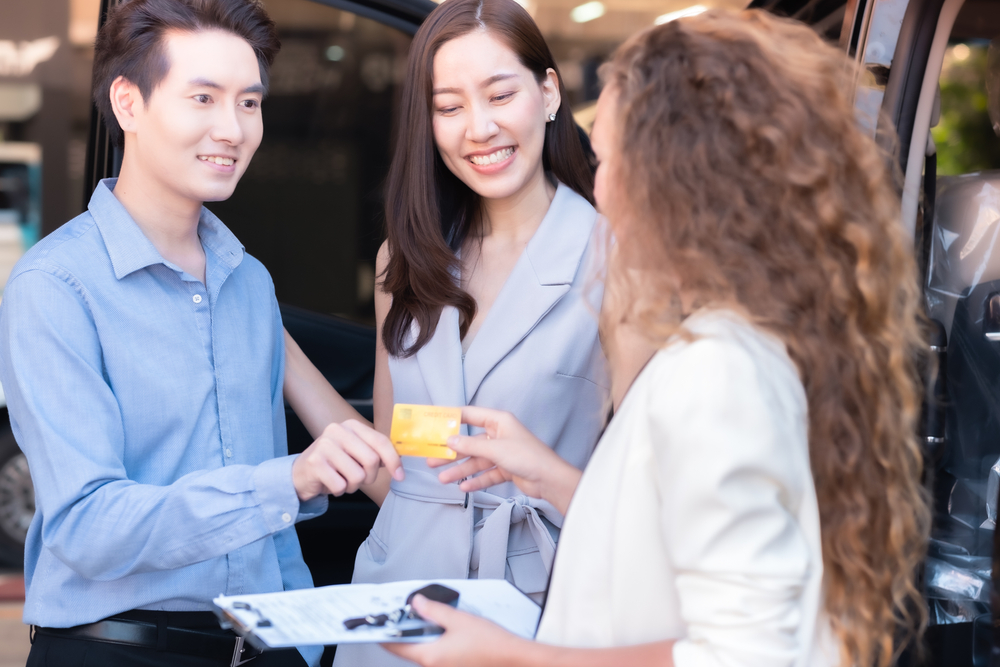 What Questions Do You Ask When Buying a Car?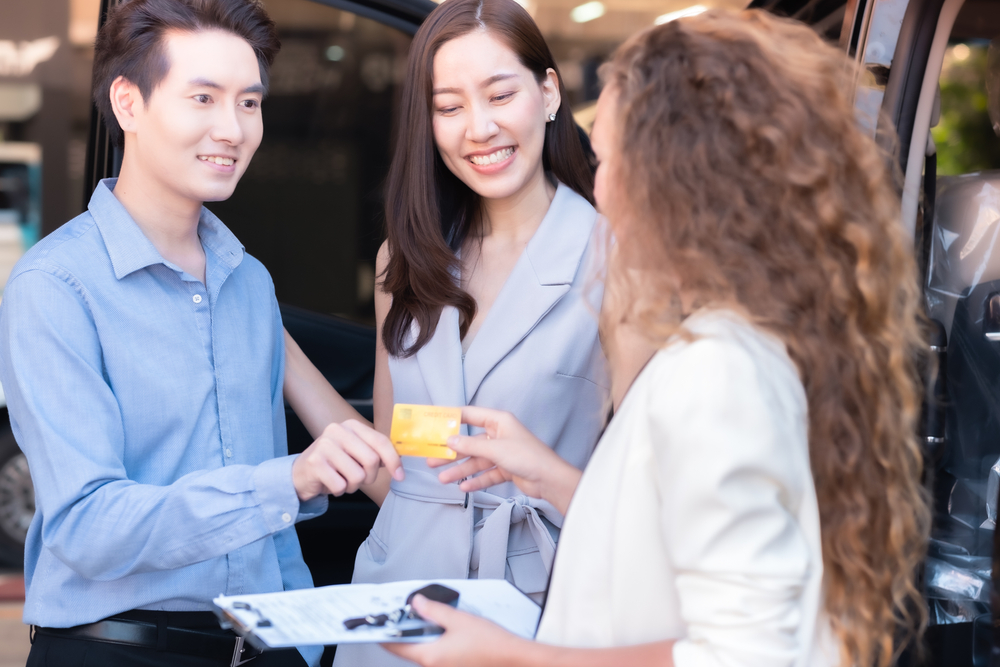 Whether an individual is buying a new or used car, feeling empowered during the process can depend on how much research the individual has conducted prior to that dealership visit. The more a buyer knows and understands about the car they wish to buy, the better position they might find themselves in during negotiations.
What questions do you ask when buying a car? Most importantly, though, what are the main points that buyers should research before they visit the dealership? Here are the questions buyers should consider when they are in the market for a new car:
How much space do I need?
What type of vehicle do I want?
What are the safety ratings?
What is the fuel efficiency of the vehicle?

The Research Phase: The Questions Buyers Need to Ask Themselves
There are questions buyers need to ask at the dealership, but there also are the questions buyers need to ask themselves before they even consider visiting a dealership. Cox Automotive reported that buyers spend more than seven hours researching and shopping online for a vehicle.
The research phase for a car is important for buyers because it allows them to figure out what they want and where they want to make their purchase. Before surfing online, buyers need to be focused on a few major details to ease their research.
The Budget
When shopping for new or used models, buyers need to know their budget. Try to keep the monthly payment amount to less than 10 percent of take-home pay. However, some buyers need to spend much less while others can spend maybe a bit more.
How does a buyer even find out the monthly payment amount? When buyers know their monthly car payment budget, they can use a car payment calculator to help them figure out the overall cost of the vehicle that they can purchase.
Nerdwallet offers a car payment calculator and it even helps buyers estimate the interest rate associated with their credit score. The interest rate is a very important component of the loan because it impacts the overall monthly payment. Remember, the payment will be divided into principal and interest.
How does a buyer understand their credit score? Consumers are entitled to a free credit report every year. Request the report and review it to better understand creditworthiness or credit risk. Scores from free reports might not be the exact numbers lenders review, but they can provide a good basic estimate.
Space Needs
Once buyers have nailed down exactly how much they can spend each month (and in total) for their car, then they need to move on to finding the best car for their needs.
Space needs are an important consideration. If the car needs to fit the entire family, then buyers may need to consider only the models that offer plenty of passenger space.
Does the car need to be used for towing? What about gear? Does anyone play sports or does the car need to be used to carry or transport bikes or other equipment?
While these details sound minor, they are part of the considerations that buyers need to think about when reviewing models. If towing capacity is a point of focus, buyers need to know exactly how much weight the vehicle needs to pull.
What Type of Vehicle Do I Want?
Space needs are a crucial consideration; the car needs to fit everyone. However, buyers also have to consider their own style and maybe their driving comfort, too.
Not everyone likes to drive larger sedans, or heavier SUVs and trucks. Some drivers prefer to drive larger vehicles, though. Others want a compact car. Some families need a minivan that has automatic sliding doors.
Size matters, but so does the driver's comfort and personal style. Some drivers might even prefer a certain brand or even a specific car model.
How Safe is the Vehicle?
Safety ratings are a consideration that many buyers review when comparing vehicles or when shopping for the best vehicle. These ratings are very simple to research, too.
If the buyer wants to review the vehicle's safety report, they can visit the Insurance Institute for Highway Safety (IIHS). The IIHS issues safety reports on most makes and models. Just enter the make and model and the year. Then review the report to better understand how it fared in crash tests.
Some vehicles are named a Top Safety Pick+ or Top Safety Pick. These awards/ratings are top safety honors. The difference between the two ratings/awards comes down to headlights; those who earn Top Safety Pick+ offer the best (or safest) headlights as a standard feature. Those that earn a Top Safety Pick award/rating have these headlights as an option.
What is Fuel Efficiency?
Buyers that need a car for commuting or who are really focused on maximizing every drop of fuel in the tank should review a vehicle's fuel efficiency.
The fuel efficiency is denoted in miles per gallon or MPG. Every model typically lists its estimated MPG for city driving and highway driving. However, some list the combined MPG, too.
The Mitsubishi Mirage offers the best fuel efficiency of any car on the market (that isn't a hybrid). The Mirage gets 36 MPG in the city and 43 MPG on the highway.
Hybrids typically offer the best fuel efficiency. While some hybrids might be a more expensive option, buyers can find budget-friendly hybrids, too. MotorTrend compiled a list of the least expensive hybrid models for 2022 (estimated fuel efficiency also is noted):
2022 Ford Maverick XL FWD
$21,490
42 MPG city / 33 MPG highway
$24,625
58 MPG city / 60 MPG highway
2022 Toyota Corolla Hybrid
$24,775
53 MPG city / 52 MPG highway
2022 Hyundai Elantra Hybrid Blue
$24,775
53 MPG city / 56 MPG highway / 54 combined MPG
$25,650
58 MPG city / 53 MPG highway / 56 combined MPG

What Questions Do You Ask When Buying a Car at the Dealership?
After buyers have completed their online research, and know their budget and the exact car that they want, they might pay a visit to one or two dealerships to find their car. What questions do you ask when buying a car at the dealership? Here are some key questions to consider plus some buying tips, too.
Ask About Warranties
Cars will include specific warranties. These are important, and each brand might have specific warranty specs. Kelley Blue Book explains that there are warranties that cover powertrain, corrosion, emissions, restraint systems, and more.
Warranties will often state that they cover up to a specific mileage or a certain number of years—whichever comes first. If the car has a 5-year, 60,000 mile bumper to bumper warranty, it will expire when the car reaches either 60,000 miles or is five years old. KBB notes that the most common warranty duration is three years and 36,000 miles.
The site also explains that warranties are included with the vehicle and states that "No dealer should ever try to charge you a warranty fee on a new car." Ask about warranties at the dealership and understand how long the car is covered.
Ask About Payment Options
Some buyers might want to pay with cash or in a non-standard form of payment (like a credit card). Ask about payment options.
Check the Odometer
New cars shouldn't have a high mileage on the odometer, but check the mileage to be sure. Car and Driver notes that buyers also can ask about the number of test drives the car incurred.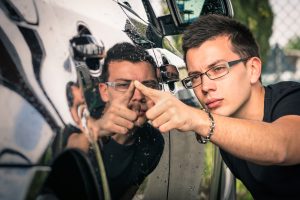 Buying Used? Ask these Questions
Used cars have been owned previously, so there are a few more details that buyers might need to know before driving off the lot in a used model. Car and Driver recommends that buyers ask a few questions at the dealership when buying a used car:
Ask to see a Carfax for used models. This report tells you about any accidents and related repairs. In addition, buyers can see how many owners the car had in its past.

Ask about repairs/services. Specifically, Car and Driver recommends asking if the dealership has fixed/serviced the vehicle. Also, ask for any records on services.

Ask about financing and if there are any discounts for a cash purchase.

Where was the car purchased? Car and Driver also recommends asking about where the car was acquired. History can be helpful when buying used.
Car and Driver also advises to ask about using a car as a trade-in (do they accept trades for a used car). Buyers also can ask to take a longer test drive. The site notes that this longer trip can help the buyer get more of a feel for the vehicle.
There are a number of questions that buyers can ask at the dealership. However, the most important considerations might be those that the buyer needs to ask themselves when researching their options. Understand the budget, driving needs, space needs and review safety ratings to help whittle down the options and find the best car.
At the dealership, buyers should ask about warranties, payment options and the number of test drives the vehicle has endured. Buying used? Check the Carfax, ask about repairs/maintenance and inquire if the dealership will consider an extended test drive. All these questions can help the buyer feel more confident in their vehicle purchase and, hopefully, eliminate any potential buyer's remorse.