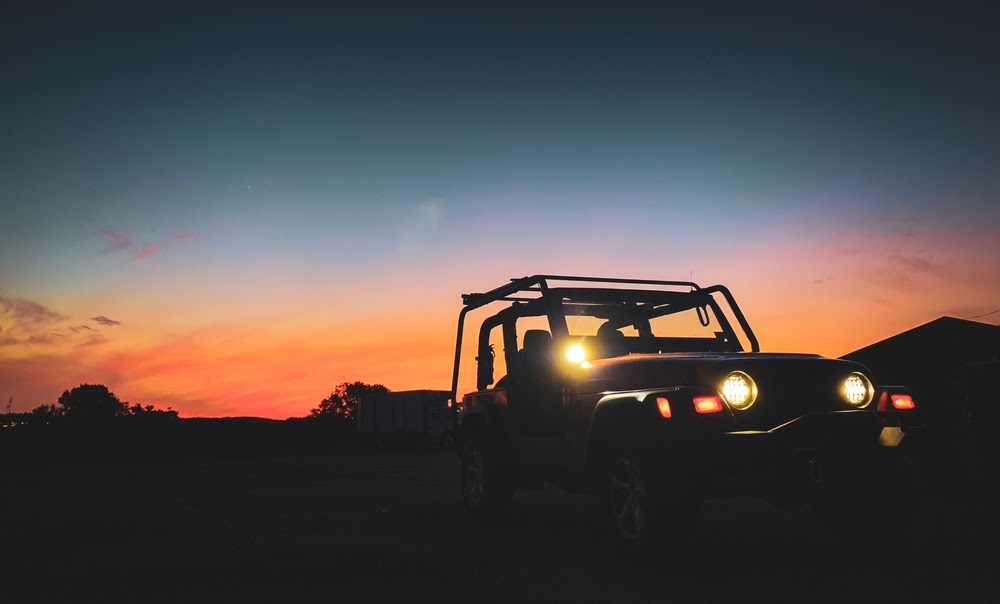 What Year Jeep Wrangler is Best?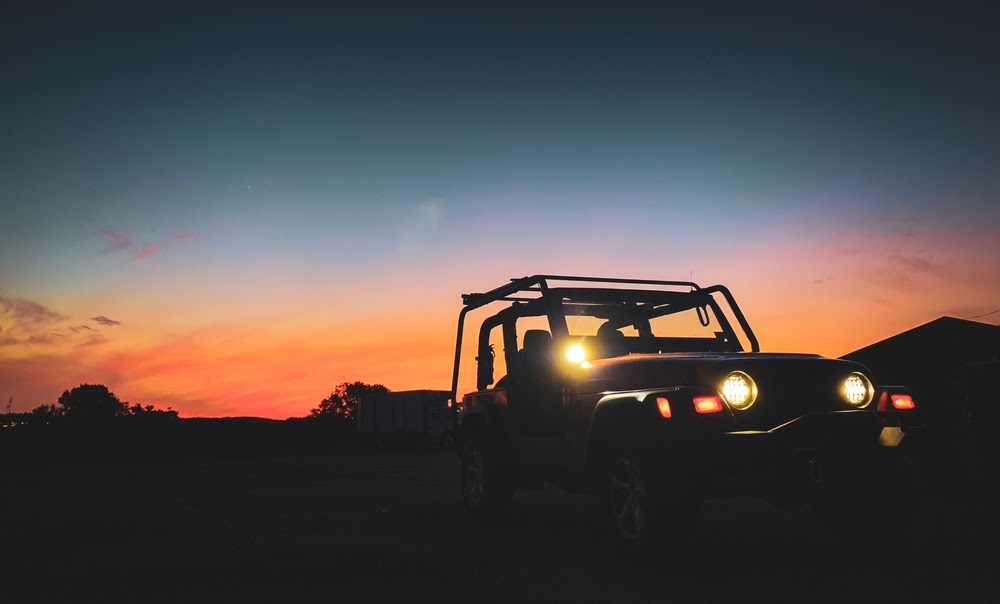 The Jeep Wrangler has become a popular, sporty choice for buyers who want to explore off-road destinations with rugged appeal…in style.
The Wrangler's appeal is its military-leaning design; the model can feature a hardtop or soft-top roof, depending on preference. Both are removable to create a convertible, open-air Jeep experience. For buyers looking at a Wrangler, what year Jeep Wrangler is best?
Like all 'best of' compilations, the best option might lie with the individual…or the critic. Since Wrangler has been around for more than three decades, there are many models from which to choose…especially for buyers looking for a used Wrangler.
Money, Inc., Auto Influence and the site Four Wheel Trends all rounded up their picks for the best Jeep Wranglers.
Money, Inc.
Money, Inc. ranked the best Jeep models of all time—going back to the beginning. The list doesn't include just standard edition Wranglers but special editions, too. So what Wrangler's wrangled to the top of Money, Inc.'s list? Here are the results (in decreasing order):
10. 2021 Jeep Wrangler Mojave
One of the most recent Wranglers made the list! The Mojave is built to take on the desert, per Money, Inc. Unfortunately, many sites list it as unavailable. It's also not listed as an option for searching via Jeep's website.
9. 2016 Black Bear Special Edition
8. 1997 Wrangler TJ Model
This model featured better on-the-road driving in addition to its ability to tackle rough terrain.
7. 2014 Jeep Wrangler Willys Wheeler JK
The name was a bit of a mouthful, but the Jeep model hearkened back to military Jeeps, per the site.
6. 2020 Jeep Wrangler Unlimited North Edition
The North Edition was built to tackle the colder elements and featured a heating steering wheel and heated seats.
5. 2013 Jeep Wrangler Rubicon 10th Anniversary Edition
4. 2014 Jeep Wrangler Moab Edition
The Jeep takes its name from Moab, Utah, home of Moab National Park…a rugged terrain that this Jeep was built to conquer.
3. 2017 Jeep Wrangler Unlimited JK
This was the first four-door!
2. 2004 Jeep Wrangler Unlimited TJ
The 2004 Unlimited featured more space for cargo and more space for passengers, too (legroom!).
1. 2018 Wrangler Rubicon
Why did the Rubicon top the list? Money, Inc. referred to the model as "the admiral of the Wrangler fleet" and explained that it "…is still known as one of the best Wranglers on the market today."
Auto Influence
Auto Influence compiled a list of the best years to buy when looking for a used Wrangler. Here are the site's top picks:
2020 Jeep Wrangler (it's a diesel model)
As for ranking the single best Jeep Wrangler, Auto Influence stated that they just couldn't pick a single model. However, it was noted that 2010 and 2012 Wranglers might offer the best price for the budget conscious. For those looking to conserve fuel, opting for the 2020 Wrangler would be the best option according to the site.
Four Wheel Trends
Four Wheel Trends took a look back at all the Jeep Wrangler models to determine the best years. However, some of these models go back more than four decades and might not be readily available on the used market. Here are the picks from the site:
1980 Jeep Wrangler (the beginning for a classic)
1996 Jeep Wrangler (featured better safety features)
2003 Jeep Wrangler (the Rubicon was introduced)
2011 Jeep Wrangler (better suspension!)
2015 Jeep Wrangler (they tend to be pricier, however)
2018 Jeep Wrangler was noted as "the best overall" from the site.

What Jeep Wrangler Should Buyers Choose?
Sites and critics might differ in their opinion of what year was the best for the Jeep Wrangler. Buyers might have their own preferences, too. What Jeep Wrangler should buyers select when looking for a used option of these vehicles?
Buyers might begin their search by looking at the budget. Wranglers can vary considerably in price. Newer used Rubicon models can cost more than $40,000. Buyers might find older models at a more reasonable price.
Condition is important, too. The price might be right, but is the Jeep in good shape? Inquire about any possible issues related to mechanics or body issues. Pictures from dealerships can give good insight, but buyers might wish to see the vehicle in person to better understand any flaws.
Mileage also plays into the price. Vehicles with higher miles might be less expensive, but they also could require more maintenance down the road. At certain mileage points, cars will require specific services to their mechanics. Family Handyman provides a list of common services and their correlating mileage markers.
Buyers might be loyal to the Jeep brand, and they might want what they want. However, the budget might still factor into the Jeep Wrangler that they can reasonably purchase.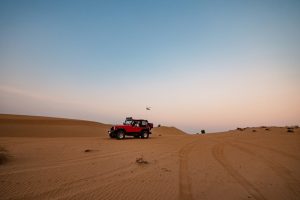 Buying a Jeep Wrangler Within the Budget
For those buyers who just demand a Jeep Wrangler, finding the ideal year might be about what model Wrangler fits the budget constraints. Buyers should have an idea of what they can spend per month on a payment or outright for a car.
Use Carzing to find the Jeep Wrangler that's best for the budget. Carzing lets buyers filter options by make/model and price (as well as other parameters). Using Carzing, buyers can see a list of all the Jeep Wranglers near their home that also fit into their budget specifications.
What if the search query turns up…nothing? It's possible that buyers can narrow their search for what they want only to come up empty. In the current buying market, dealers could be suffering with inventory constraints.
Demand is high, but there also might be less supply. This situation also can affect the price of used cars. Buyers should be prepared for a more difficult search for lower-priced vehicles. This doesn't mean a modest-priced Jeep Wrangler isn't available, but it may take longer to find.
Buyers also could expand their search outside their geographic area. If they can drive a further distance in-state, there could be more expansive inventory choices. However, not all buyers can or are willing to drive hours to purchase a used car.
However, buyers also can keep their search open. And if they have time—if they don't need that car immediately—they might wait until their car becomes available. Buyers could search once a week or maybe even once a day to check updated inventory and options.
If buyers just want a Jeep—but don't have their heart set on a Wrangler—opening up the search query to a broader Jeep hunt also could offer more options. Buyers can still tailor their search to fit their budget.
Once that perfectly-priced Jeep is located, buyers can use Carzing to get pre-qualified for financing. With Carzing, buyers are in control. They can find financing with the loan terms they want and that offers the most affordable monthly payment for their financial circumstances.
Carzing also lets buyers understand how much they should have for a down payment. Once buyers know their financing options, they can visit the dealership, take that Jeep for a test drive and finish the deal. Ultimately, the Jeep Wrangler that fits the buyer's lifestyle and budget is the best Wrangler!