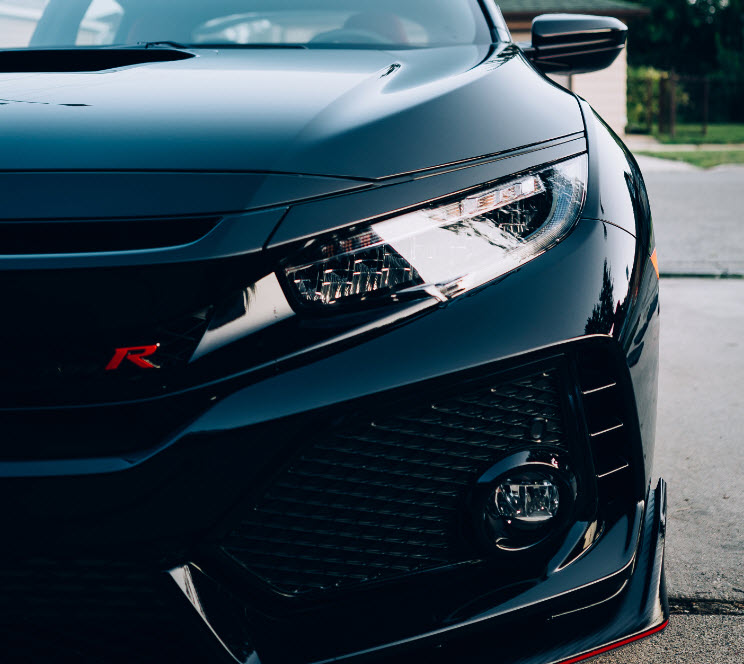 Which Honda is Most Reliable and Worth Buying?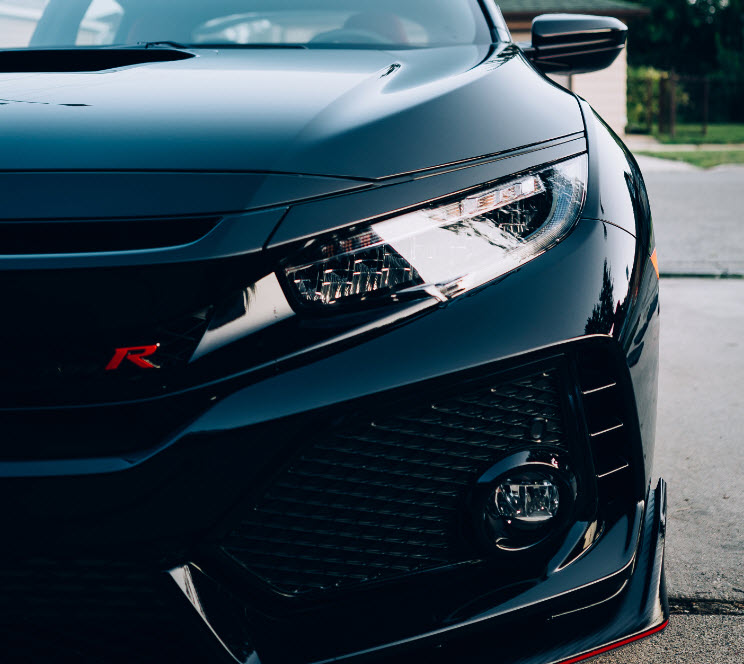 Honda vehicles have always been famous for their durability, fuel efficiency, and style. These advanced cars have currently outpassed all other brands, especially in terms of reliability and appeal. Moreover, Honda cars are way more affordable than most of the cars in the market.
Reliability, efficiency, and the price point have always been the calling cards of Honda. The automaker possesses a huge lineup of cars which boast top-notch quality. While some come with upscale interiors, many other Honda models are exciting to drive. If you are seeking for practicality, Honda has got you covered through its diverse lineup.
If you are a common every man who prioritizes comfort over luxury, Honda is the one for you. While fancy cars are defined by their owners' passion and the cars' performance, Honda has always been an economical and dependable choice for most of the car owners. If you are in a budget, you can also buy used Honda models, which are a fantastic option for all those who want a car at an affordable price.
Most Reliable Honda Models
If you are wondering which Honda is most reliable, here are the top Honda cars which are the cult favorites of owners:
Honda Civic is undoubtedly among the best models of Honda. It is recognized as a fuel-efficient, reliable, and compact car by the drivers. Many Honda fans regard Civic as an enjoyable car to drive due to its snappy acceleration and crisp handling. In the interiors, Civic offers excellence room for accommodating all your friends and family members.
The engines give an efficient and powerful punch to the cars while spiriting the overall driving experience of the owners. Honda Civic offers excellent performance and well-controlled body motions in a reliable, compact car.
This fuel-efficient car comes with a CVT automatic transmission which let you get optimum fuel savings. Every version of Civic is designed for burning regular unleaded gas. The strong turbocharged engine delivers a powerful performance with no compromise to its fuel efficiency. You can expect a 162 pound-feet of torque and an impressive 174 horsepower. Civic's steering system and sharp handling make you feel more connected to the roads.
When it comes to Civic, what pleases more of the drivers is the stylish Hatchback style offering ample cargo space. From camping gear to skateboards, the car can carry everything for you. The modern features also let the driving enthusiasts choose between an eco-friendly CVT and a six-speed manual transmission. With a super-light clutch and gear shifter precision, the car prevents you from having a tired foot due to heavy traffic.
The family-friendly Civic Sedan provides great legroom in its backseat. All the seats are supremely comfortable and are ideal for long-distance traveling. Apart from the car's brilliant crash protection, Civic also provides various driving aids. The LaneWatch camera and the well-designed braking system provide superior stopping power when you are stuck in an emergency.
If you are hunting for a sports car in a budget, the Honda Civic Coupe would be a great choice. The sleek shape of the car gives it a mean-looking appearance, and it catches speed instantly. The firmer suspension of the coupe also promotes better handling. The all new Honda Civic also flaunts a gorgeous front grille which looks a cut above the rest on the road. The sloping roof, LED daytime lights, and the center-exit exhaust make the model all the more powerful. It comes with a variety of refreshing colors like Burgundy Night, Rallye Red and Cosmic Blue.
Drivers across the globe revere Honda Accord for its overall excellence, balanced strength combinations, and refinement. Some of its major features which make it a must buy are the low ownership costs, top safety ratings, high resale values, and renowned reliability. Moreover, it offers superior initial value, standard features, comfortable and roomy interiors, fuel efficiency, as well as engaging driving dynamics.
Even though it comes with a powerful engine, Accord offers very high ratings on EPA fuel economy. The robust engine options are teamed with surprisingly efficient CVT automatic, cargo and cabin space as well as sporty handling. Due to the adaptive multi-link suspension system, the handling becomes even sportier.
The interiors of Accord scream high quality and top-notch standards. Honda never cuts cost while putting premium materials to use. Not even a single surface looks out of date or poorly designed. The well crafted and contemporary cabin comes with no noticeable gaps or unusual rattling sounds.
Safety has always been the primary priority for Honda. Accord models come with mitigation and lane departure warning on its base LX trim. The touring trim offers parking sensors at both the rear and front of the car.
The standard automatic CVT transmission is well-tuned to deliver impressive performance. It delivers massive up shifting for boosting the fuel economy of the car. The brakes are incredibly secure and firm. This helps the driver in judging the precise distance at which a safe stop is to be made. The forward collision warning is teamed with adaptive cruise control and automatic emergency braking. The emergency stops feel very stable as the car moves as straight as possible.
Honda Accord offers brilliant outward visibility. The smartly placed rear windows allow a broad three-quarter view to the drivers and the slender roof pillars along with large windshield add to its brilliance. The rearview camera also helps in viewing out of the car's rear windshield.
While looking for minivans, Honda Odyssey is one of the most trusted options to go for. If you are thinking which Honda is most reliable, Odyssey would be one of the answers. For nearly twenty years, Odyssey has led the minivan field with its innovative and advanced features. The upgraded redesign with entertainment systems and built-in vacuum cleaners make it a top choice of car enthusiasts. The sophisticated look and excellent styling of Honda Odyssey are to die for. The aerodynamic and boxy appearance makes it look more of an SUV, less of a minivan. It also makes for an appealing option if you are looking for family cars.
Odyssey houses 3.5 liter V6 power plant with 246 horsepower that adds to its acceleration and power. The system of cylinder deactivation makes the minivan even more fuel-efficient, without compromising on its strength.
The Odyssey offers immense space for all family members to enjoy comfortable seating. You can even fold its middle-row center seat for creating a console. The reliable feedback and precise steering make it a pure delight to drive. The weighted and well-balanced steering wheel provides multiple functions to you.
Odyssey also offers various convenience features in its design that would make your traveling experience super fun. Bluetooth connectivity, built-in vacuum, radio, entertainment system, as well as three-zone climate control are some of its primary features.
With Odyssey, you get flexibility and various trim levels for catering to all your needs. All the trims, from base to the luxury, offer a smooth ride and superior handling. Moreover, as you go up the trim levels, you experience upgraded technology, entertainment as well as safety features. All the models come with i-VTEC VC engines, power-adjustable seats in the front, power windows, lockable glove compartment, rear privacy glass, Magic Seat, and so on.
Honda Odyssey comes with stylish and sleek interiors with USB connectors, many cup holders, and storage compartments to fulfill all your requirements. The trims have conveniences such as telescopic and tilt steering column, map lights, vanity mirrors with front illumination, front bag hook, and a lot more. The trims also offer courtesy lights on the front door, sunglasses holder, cargo area lights, chrome door handles, etc.
Honda Civic, Accord and the Odyssey- these three are the most popular models of Honda. Honda cars are leaders in the respective market segments and deliver top-notch performance.
Other Options
Apart from Civic, Accord, and the Odyssey, here are few more cars from the house of Honda which are highly reliable and loved by the public:
Honda CR-V: As per a 2016 study, one in every four Honda CR-V owners has their car for more than a decade. The reliability of this car can be seen in its ratings. CR-V ranked the highest rating in six out of eight years and maintained an average rank in the next two years.
Honda City: This ravishing and dynamic car comes with top-notch interiors and trendy modifications. The third generation of Honda City Sedan was launched by Honda while keeping in mind the car versatility, and the customer needs.
Honda Jazz: This compact utility car is an amalgamation of comfort, class, and style in one. If you want a sexy small car, the face lifted Honda Jazz CUV would be the best choice.
Honda Brio: This hatchback segment car is available in both diesel as well as petrol variant. If you are looking for a hatchback-style of a car in a budget, look no further and buy your Honda Brio right now!
Honda Amaze: This car boasts of being the first diesel car that became available in India. Perfect for big Indian families, the Amaze offers convenience, comfort, and immense space for maximum rest. It also comes in a petrol variant.
Now, you can make your decision on which Honda is most reliable and go for the one that suits your needs.
Why is Honda Car the best for you?
Driving enthusiasts all across the world recommend Honda models due to their perceived reliability benefits over their rivals. Honda cars often rank high in various studies and surveys conducted in the automobile segments. This is also among the key reasons why people go for the used models of Honda when looking for budget-friendly car options. These models have plenty of life left within them, even after driving for 100,000 miles and above.
Honda cars are also revered for their familiarity. Numerous car owners are fully satisfied as well as highly familiar with the models of Honda.
What makes Honda so reliable?
Here are specific reasons that make Honda cars the most reliable options in the market:
Honda Motor Company has bagged various awards over the years. In fact, it takes pride in winning more awards than any other car brand in the top manufacturers' category. Honda has received Car and Driver Top Manufacturer Awards a whopping 80 times. Accord has bagged this title for more than 25 times. Additionally, the Pilot and Odyssey have scored for six and seven times respectively on the "10 Best Truck" category. Moreover, Honda has also received titles such as "Top Safety Pick", "Best Overall Non-Luxury Brand", "Greenest Automaker", "Best Buy Award", and so on. There are a gazillion of car brands in the market out of which Honda is most reliable, as per most of the car enthusiasts.
Honda is the synonym of dependability and quality. The company has earned "Most Trusted Brand" Award, as well as the customer; reports often rank various Honda models at the top of their lists. This is due to their artistry and reliability. Honda models are made to last and the company never ceases to produce quality vehicles.
Honda: Offering Affordable Luxuries
Honda is among the best vehicle companies to retain the value. Various models, including CR-V, Accord, Civic, and Fit have consistently bagged both Kelley Blue Book Best Resale Value and ALG Residual Value Awards. The question of which Honda is most reliable gets a little tricky since all the models are highly dependable and versatile.
In terms of manufacturing fuel-efficient cars, Honda undoubtedly leads the industry. All the Honda models boast of an average over 25 MPG for city driving or off-highway. Honda also offers an amazing array of hybrid models for a better fuel economy.
More almost two decades, Honda has been producing the greenest vehicles in America. It has also won various awards due to its commitment to protecting Mother Nature. The brand strives towards making sure that the manufacturing plants are as eco-friendly as the cars they make.
Honda provides top-notch quality at reasonable prices, as compared to its rivals in the same class. From S2000 to Fit, Honda works on producing vehicles which surpass or equal its competitors, without compromising with the price range, which can be afforded by the average families. Numerous models of Honda are even less expensive for repairing and maintenance. All this makes a Honda buying experience even more appealing.
When it comes to customer satisfaction, Honda aces this as well. The company has been honored with numerous Polk Loyalty Awards, especially in compact SUV (CR-V) as well as compact car (Civic) categories. As per the statistics, Honda owners are highly satisfied and happy with their purchases, and Honda delivers the highest customer loyalty and services. Honda's true success can be measured through the massive number of customers that are in love with their cars. This proves that Honda understands and manufactures precisely what the people want. There are many affordable automotive brands out of which Honda is most reliable.
Always Prioritizing Safety
Honda takes pride in its top safety ratings as well as state-of-the-art features of safety. The Odyssey and the Civic are the top picks of Insurance Institute for Highways Safety (IIHS). All the models of Honda score in the best of the automobile market.
While Honda strongly focuses on technology and safety, it doesn't turn a blind eye towards aesthetic appeal and the added luxuries. The contemporary and ultra-modern designs come up with the latest styles which can give fierce competition to the high end and luxury automobiles. Honda's larger models, like the Odyssey, are more compact and easy to handle. These vehicles look very sleek and stylish, instead of looking bulky and big. They also deliver quality feel and ride, just like the very many expensive brands out there. Honda also offers excellent features, even on its lower-priced models. They are equipped with various advancements for giving you a fun, joyful ride on a low budget.
The company has mastered their statistical production process control. It is a method which was invented and developed in the States. But, with time, it is now embraced by automobile companies across the world. Statistical process control allows the makers to maintain brilliant quality control on the process in a comparatively inexpensive way, after the appropriate monitoring parameters are selected. Another primary aspect of Honda is their way of treating the root cause analysis of the issues they discover. The Japanese company selects the Tier 1 suppliers very carefully while ensuring to apply similar or same manufacturing process control as well as a stepped approach towards failure analysis.
Secret Behind Honda's Massive Success
Honda is the fifth largest automakers in the world. For Honda, customer satisfaction, as well as safety, is the topmost priorities. Honda cars sustain for a very long time and are devoted to the needs of future drivers. The vehicles offer smoother rides and better engines. The engines are very unique as they can rotate in a clockwise as well as anti-clockwise direction.
The design language of Honda is highly unique, and it is an indication of how every model of this company stands tall on its own. When it comes to Honda, there is no such thing as a family look. Honda can be seen as a little young kid is just here to enjoy life. The cars look very sophisticated and don't cost a bomb- this is yet another USP of the company. Honda is, hands down, the pioneer when it comes to Front Wheel Drive automobiles.
It's All About Team Efforts
The employees at Honda genuinely care about the company as well as the customers. They put in their hard work, dedication, and knowledge to make the company thrive and reach new heights of success. The company has adopted premium manufacturing methods and top-notch engineering standards for making it among the most reliable automobile manufacturer in the world. Honda produces its components with a lot more tolerance than its rivals. They invest in the engineers they hire, provide them superior tools, and establish an environment where great products can take birth.
Honda is one of those automotive brands which have been very consistent in terms of their dependability and have scored very high in reliability. In the year 2013, WarrantyDirect ranked Honda on No.1 for their engine reliability, with just 0.29% failure rate that means merely 1 in 344. Many surveys and studies have placed Honda on the top in terms of overall reliability. Honda scored 41 in the reliability index, which is far below the automobile industry average (the lower one's rating, the better is the score).
Final Verdict
The building blocks of any company lie in its customer response, innovation, quality as well as efficiency. Honda, a brand with a high competitive advantage, experiences profits way higher than the average profits in the industry due to these building blocks. Honda enjoys many perks in the automobile market due to which it is the top choice of most of the buyers. Honda is regularly cited as one of those car brands which offer you complete value for money vehicles. When you purchase a Honda, you get way more than what you pay for. Honda cars are way cheaper than the other car brands when it comes to repairing. These cars are not off the road for too long. This highly boosts its reliability. The company has been in business for decades, and even today, it doesn't fail on introducing cars which meet as well as exceed the customer expectations every year.
Going for a Honda car makes for a fantastic investment, and you would actually be splurging sensibly on the reliability, fuel economy, quality workmanship as well as resale value. The Japanese automaker produces exceptional vehicles for more than seventy years. From the very start, Honda has been winning hearts and accolades for its par brilliant performance and fascinating features.
The extensive lineup of Honda includes a variety of vehicles- ranging from spacious minivans to mighty sports car. You won't find any difficulty in picking what you are exactly looking for. Thanks to its innovation and industry-leading technology, the low priced Honda models also feel like luxury rides. Whether you go for a used car or buy a brand new one, Honda is among the best car brands in the market.