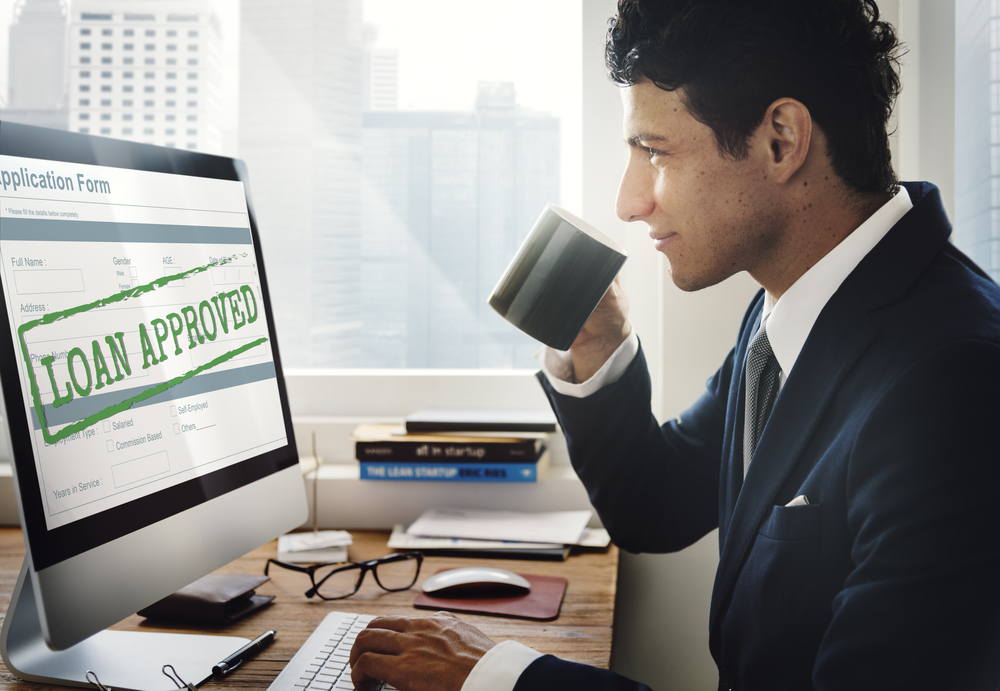 How to Buy a Car with a Pre-Approved Loan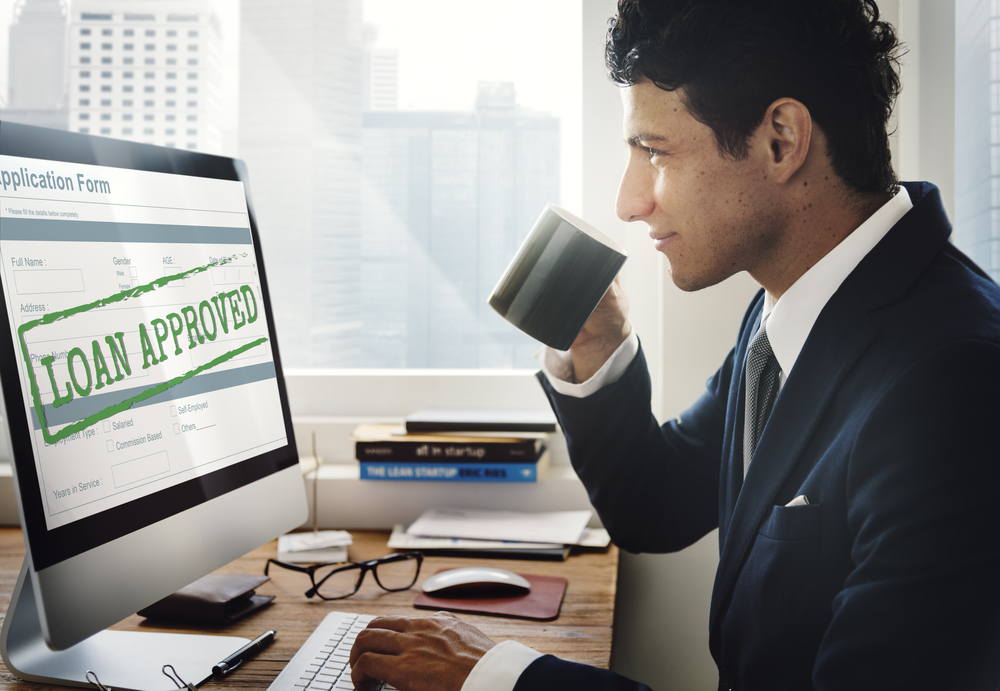 When shopping for a new car, buyers need to know how much they can spend per month. While the majority of buyers will finance their purchase, just because a buyer can afford a specific monthly payment doesn't mean they will qualify for a loan.
Buyers who need to better understand how much car they can afford can get pre-qualified for financing. Those who want to take the next step, though, can get pre-approved for financing. Here's how to buy a car with a pre-approved loan:
Visit a reputable online financing site or local bank/credit union
Fill out a credit application
Visit the dealership with the approvals in hand

Pre-Qualified vs. Pre-Approved: What is the Difference?
Online financing sites or dealership sites might offer consumers the option to get pre-qualified for financing. What does this mean and is it different from a pre-approval?
Getting pre-qualified is considered a soft credit inquiry. Typically, consumers are not required to enter their social security number. However, they will be asked to enter information related to their work and their house payments (mortgage or rent).
When a buyer gets pre-qualified, they will receive loans for which they might qualify based on the information they provided. They are not guaranteed this financing, though. Pre-qualification is a process that consumers can use for information purposes.
Getting pre-approved, however, requires a more extensive credit review. Consumers will need to provide their social security number. Nerdwallet recommends that buyers wait to get pre-approved for when they are ready to buy a vehicle. This is due to the fact that pre-approval impacts an individual's credit score, as it is considered a hard credit inquiry.
When a buyer is pre-approved, they will understand how much financing they can receive. This enables them to shop for a new car in that budget. However, just because an individual is approved for a specific amount, does not mean they need to hit that high for their budget.
In addition, Nerdwallet explains that consumers still need to take into account any taxes or fees associated with the purchase. A trade-in and a down payment also could adjust the purchase price.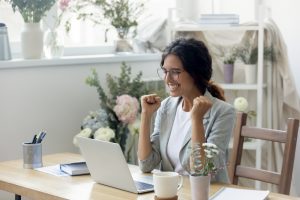 How to Get Pre-Approved
Getting pre-approved is fairly simple. Consumers can get pre-approved for financing at their bank or credit union. However, some banks also let consumers get pre-approved online.
Consumers will need to fill out a credit application and submit any necessary information for a credit check. A social security number will likely be required for this process.
Again, since a pre-approval is a hard credit inquiry, consumers will want to wait until they are certain that they are ready to buy a car. The inquiry will ding an individual's credit score slightly—this happens with credit inquiries.
Banks will review the individual's credit score and report. Consumers will then be approved for a specific amount and will be able to review interest rates and terms, too. However, there is a chance that an individual could be denied (depending on the credit score).
Nerdwallet notes that the approved amount is the spending limit for a car purchase, and that, using the approved amount, consumers can then use a car payment calculator to input their loan terms and figure out how much car they can purchase per their loan amount and terms.
Consumers should consider their budget for guidance. Nerdwallet recommends spending less than 10 percent of take-home pay (per month) on a car payment.
However, consumers also need to consider other costs associated with car ownership like fuel, insurance and other maintenance needs. In total, Nerdwallet recommends keeping all car expenses (including that monthly payment) to less than 20 percent of take-home pay.
Get Approved By Several Lenders
Consumers shouldn't necessarily assume that the first offer is the best offer. Nerdwallet recommends getting approved by two or three lenders. The site notes that if consumers request pre-approvals at multiple lenders around the same time, the multiple inquiries should only impact a credit score as one hit.
With these pre-approvals, the buyer now knows the amount they can receive but they also can compare offers. Getting pre-approved doesn't secure the financing. Consumers still have to apply for it. However, Nerdwallet explains that it provides a bit of a bargaining edge for a buyer.
Visiting the Dealership with a Pre-Approval
Many car buyers get financed at the dealership. However, sometimes dealerships can add on a percentage or two to the loan terms when they are handling the financial aspect of the deal. This is a fairly standard practice, but it bumps the cost for the buyer.
When an individual has been pre-approved, they don't have to go through the dealership to find a lender to secure financing. They also don't have to discuss how much they can feasibly spend each month on payments.
Instead, buyers can simply focus on finding a vehicle that fits their budget. They can work with the dealership to find the car that checks all their boxes but that also stays within their designated budget.
Nerdwallet also explains that being pre-approved can help buyers dodge the upsells from the dealership. Since the buyer has a bottom-line budget, these upsells can be easier to dismiss.
Don't Forget the Down Payment
While a pre-approval helps buyers understand their spending limitations, they also need to consider their budget for a down payment. If a buyer has a trade-in, that amount could help offset the cost of a new vehicle.
However, buyers should try to allocate 20 percent of the purchase price of a new vehicle for a down payment. This helps to cover the impact of depreciation. Since used or pre-owned cars have already been impacted by depreciation, experts recommend a 10 percent down payment.
A vehicle can depreciate between nine and 11 percent once it drives out of the dealership. After five years, the vehicle might have lost more than half of its value. A larger down payment can help minimize the value loss from early depreciation.
On the flip side, a lower down payment could mean that the buyer is underwater on their loan immediately. If the down payment is too low, the car could be worth less than the outstanding payoff amount of the loan (this means the car has negative equity).
Lenders might stipulate a specific down payment amount in loan terms. Lenders typically have loan to value ratio requirements as well as other stipulations, too.
Use Carzing to Get Pre-Qualified
Carzing lets buyers get pre-qualified for financing. This is a soft credit inquiry that won't impact an individual's credit score. However, getting pre-qualified can help consumers review their possible loan options.
Carzing will ask buyers to enter information related to their work history and their house payments (rent or mortgage). Buyers also can input a value of a trade-in; this will be reflected in financing choices. Carzing will then show buyers all their possible financing options.
Choose the loan with the best interest rate and terms and print out a voucher with the information. Buyers can then take the voucher to a participating dealership where they can get approved for and apply for their financing.
Use Carzing to help determine a car-buying budget bottom line at no risk to a credit score. Then use Carzing to find the best car for the budget.