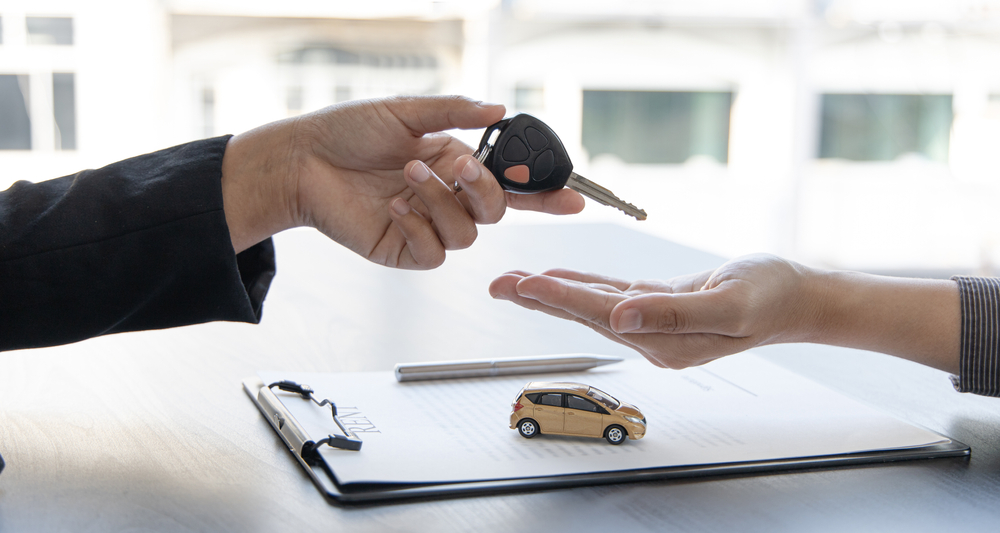 What is the Best Interest Rate for a Car Loan?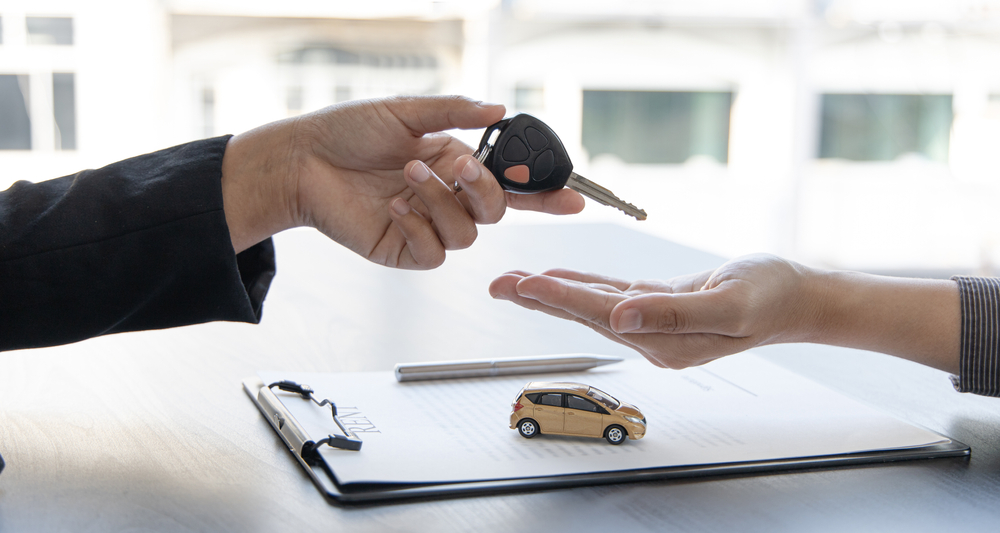 The majority of car buyers finance their purchase. In the past, the average car loan term was between three to five years. Now it's about six years. When financing a car, many buyers want the lowest monthly payment possible; for this reason, buyers may opt for longer loans.
The interest rate also affects the monthly payment. What is the best interest rate for a car loan? The interest rate can depend on a few factors:
The actions of the Federal Reserve
How the 'Fed' Impacts Car Loan Rates
Consumers often understand that when the Federal Reserve (aka the Fed) raises interest rates, there's going to be an effect on the rates of mortgage loans. For years, the Fed has kept interest rates extremely low—often near zero. When the Fed raises interest rates, though, the rate hike can affect the rates consumers see for loans and other financing.
Auto loans also feel the burn of rising interest rates. Bankrate explains that the Fed sets benchmark interest rates, and this, in turn, affects how much it costs banks to lend money to other banks. Thus, banks (and lenders) raise their rates to consumers for different loans.
Auto loans aren't the exception. As federal rates rise, consumers may expect to see higher rates for personal loans, mortgages, etc. However, the reverse also holds true. When the Fed lowers the interest rates, the consumer can benefit from lower loan rates.
The Fed isn't the only determining factor for interest rates for consumer loans. Personal credit score also is a very powerful influence on an individual's car loan interest rate.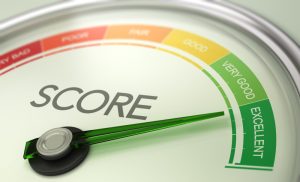 Credit Score has a Major Impact on Interest Rate
The base interest rate that lenders offer may be influenced by the Fed, but individuals also can see higher rates because of a lower credit score. A FICO score determines an individual's credit worthiness and risk. Consumers receive a score from each of the major credit reporting bureaus:
No one should be in the dark about their credit score. In fact, consumers are entitled to a free credit report each year—they simply need to request it. Reviewing a credit report can help consumers catch errors in their report and better understand their score and how it could impact their ability to secure a loan at a good interest rate.
Credit scores range from 300 to 850. Here's what the scores mean: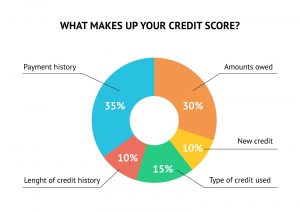 What makes up a credit score and how can an individual improve their score? Credit scores are determined by a number of factors, including:
Paying on time (35 percent of the score)
Account balances (30 percent)
Credit history (15 percent)
New credit applications (10 percent)
Mix of credit (10 percent)
One of the easiest ways to impact a credit score is to pay bills on time. In addition, paying off more than the minimum also can help reduce the balances owed. Having a mix of credit—mortgage, credit cards and a car loan—also looks appealing to lenders.
How the Loan Term Affects Interest Rates
Car buyers are now—on average—financing their car for a longer period of time compared to past trends. Car loans now average about six years. However, loans may be longer than seven years (84 months).
Some buyers prefer longer loan terms because they offer lower monthly payments. What buyers might not realize is that these longer loans also may have higher interest rates. Even if the interest rate isn't high, though, or higher than a shorter-term loan, the longer loan will mean that the buyer will pay more in interest.
Buyers might gravitate towards a longer loan term because it allows them to buy a better car while keeping monthly payments as budget-friendly as possible. However, before committing to longer loan terms, buyers might want to compare the amount of interest they will pay for that longer term to the amount of a shorter term.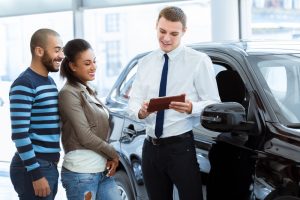 Dealership Promotional Interest Rates
It isn't uncommon for dealerships to offer low interest rates to entice buyers to visit their business and buy a car. Dealerships might even offer 0 percent interest for a specific loan term.
These deals can be incredible for those who qualify. However, promotional 0 percent offers might only be available to certain buyers. When researching promotions at local dealerships, buyers should read the fine print before getting too excited about any advertised low interest rates. Some buyers might not qualify for these rates.
In addition, some buyers might qualify but the loans only could be offered for specific loan terms. This means that if the buyer needs a longer loan to keep payments low, they might not be able to receive the 0 percent rate.
Dealership promotions should always include any necessary qualifying factors as well as the full terms of the promotion. Read all the terms to fully understand what is being offered.
Again, though, buyers who do qualify can finance their car at 0 percent interest and pay nothing but principal each month.
How to Lower Monthly Payments for Car Loans
Consumers could be at the mercy of their credit score when it comes to interest rates. However, those who want to keep their monthly payments low have a few options beyond extending the loan length.
The down payment on a vehicle and the value of a trade-in also can help lower the price of a new vehicle and impact the monthly payment. Before visiting a dealership, car owners with a trade-in should research their car's value using Kelley Blue Book (KBB).
The site will prompt the owner to enter all the applicable data on their vehicle. Be honest about conditions, and don't forget to include any applicable upgrades. KBB will show the trade-in value for the vehicle, and car owners can use this to help them better understand what the dealership is likely to offer them for their vehicle.
Use Carzing to Find the Lowest Interest Rates for Auto Loans
Car buyers also can use Carzing to search for the best car for their budget and to get pre-qualified for financing, too.
Carzing will show consumers the loans for which they might qualify. Buyers can then review the different monthly payment estimates, loan terms and interest rates to find the best financing for their budget. Carzing also will show buyers how much they will need for the down payment.
When buyers opt to get pre-qualified via Carzing, they also can add in the value of their trade-in. This will be applied to the monthly payment estimates.
Once buyers find the best financing, they can print out a voucher to present to a participating dealership. Then they can fill out a credit application to move forward in securing their vehicle financing.
Carzing makes it easy for buyers to understand all their financing options. While many factors can affect the interest rate of a car loan, Carzing helps simplify the financing puzzle and lets the buyer feel empowered throughout the process.