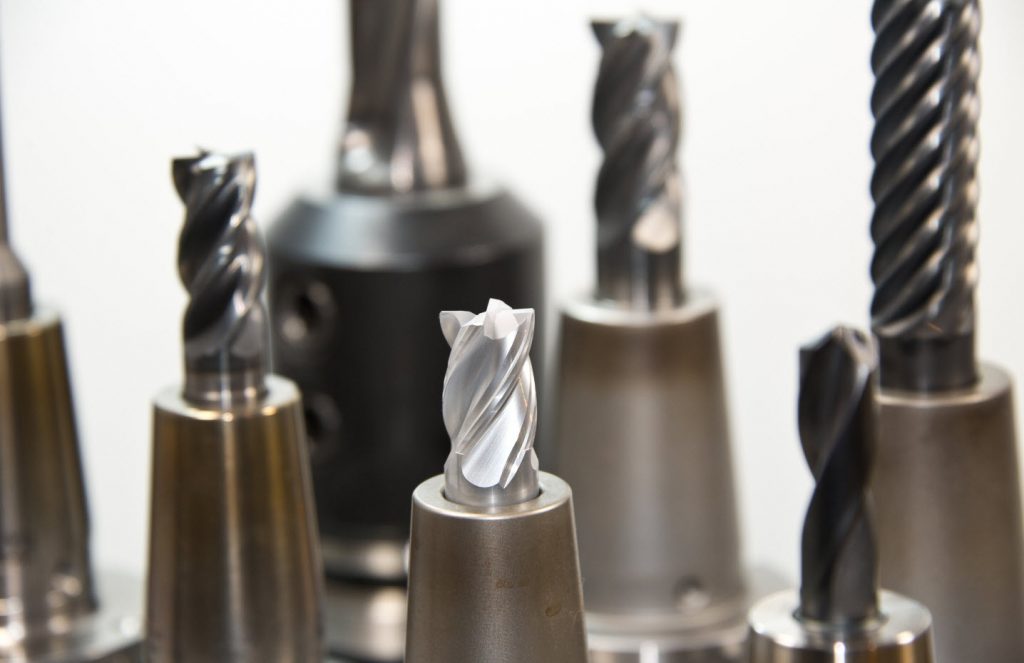 Where are Acura's Manufactured?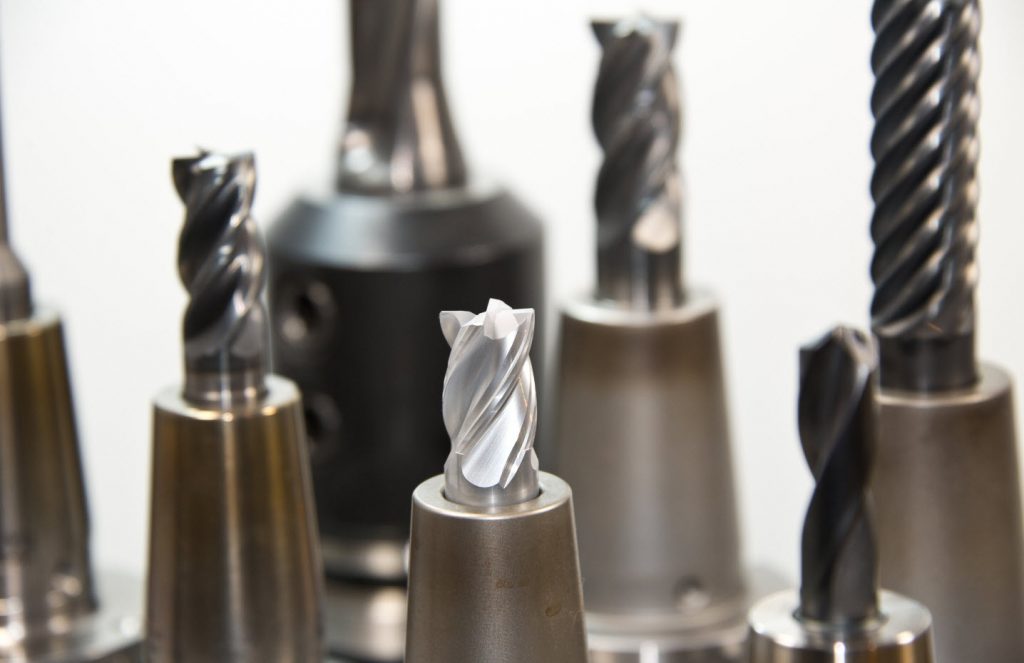 If you are looking to purchase a new car, every car lover would suggest you test drive Acura cars at least once. Acura is the best automaker that is well known for providing cars with top performance, safety and luxury look.
Acura is a very famous brand from a Japanese automaker. The company's headquarters is located in Tokyo, Japan.
The name Acura is derived from a Latin language. The 'acu' means accuracy, reliability. This brand is based on this basic principle.
The Acura automaker provides all these features at reasonable price. The Acura brand was launched in the US and Canada in 1986. From 1986 to 2019 Acura is still the first luxury car choice of car lovers' worldwide. Acura cars are the first choice of America's car lovers.
Acura cars are very popular in several Hollywood movies. These Japanese company vehicles are very popular because of reliability, luxury comfort with low maintenance cost.
The Acura car is known as a luxury brand because of its high quality and performance. This car looks awesome as well as performs well.
Acura is owned by Honda: many people think Acura and Honda are different. Yes, it is true. These two vehicles are different, but they share some common parts. Honda is the parent company of Acura.
Manufacturing of Acura Cars:
Acura is a Japanese company, but you will be surprised to know that Acura cars are manufactured in U.S. Ohio is the birth place of many Acura cars. There are several plants throughout the America.
Ohio The Birth Place of Most Acura Cars:
Many brands of Acura are born in Marysville, Ohio. There are 3 more plants in Ohio, where manufacturing of Acura vehicle is undertaken.
In Ohio, additionally the powerful engines of the Acura cars are manufactured, sold and shipped all over the world.
In another plant located in Russells Ohio, component parts are produced and then sold and shipped all over the world.
Most of Acura's line-up in North America is currently manufactured and engineered here, but it wasn't always like that. When it was launched as the first Japanese luxury brand in 1986, the brand made waves. All its cars were previously assembled in Japan when Acura was launched. Only the RLX flagship is built there today.
Acura and Honda SUVs are produced in East Liberty, Ohio.
Acura manufactures four sedans for the 2014-year model – the TLX, RLX, RLX Sport Hybrid and ILX – and two crossovers – the MDX and RDX.
All Acura's vehicles were put together in the United States except for the RLX Sport Hybrid and RLX. The ILX is a compact car based on the Honda Civics' European variant. It is built at the Greensburg plant in Honda, Indiana.
The mid-size TLX sedan is manufactured at the Marysville automotive plant in Ohio. The standard RLX and its twin gas-electric hybrid— the RLX Sport Hybrid — are full-size sedans of the company's flagship. They are produced at the Saitama facility at Honda in Japan. The RDX is a compact vehicle. It is constructed in East Liberty, Ohio, at the Honda assembly plant. Finally, at Honda Manufacturing in Lincoln, Alabama, the mid-size MDX crossover is manufactured.
If you've ever wondered where Acura vehicles were produced, you might be amazed to know in the United States about their lengthy manufacturing heritage. The production plant in Marysville, for the most Acura vehicles, Ohio was the birthplace when it opened in 1982. Honda of America has since expanded to various plants across the United States, assembling all-round parts and vehicles for customers.
A lot of Honda models along with Acura TLX and Acura ILX are born in Marysville and it has the highest and largest production in the four locations of Ohio. Moreover, in addition to the location in Marysville (Ohio plant) there are other three plants as well in Ohio which manufacture Acura cars as well as its parts.
The first plant was opened in 1989 in East Liberty, Ohio which also specializes in the manufacturing of Honda SUVs and Acura and crossovers also such as the Acura MDX and Acura RDX.
The other two plants in Ohio assemble and produce the components and parts that power Acura and Honda vehicles.

In Anna, Ohio, the advanced superb motors and drivetrain elements are all produced and subsequently assembled in Acura cars sold worldwide.
Manufacturing of the transmissions and other related component parts is done at Russells Point, Ohio, that also includes the 4-wheel drive systems which delivers the power generated to the wheels for exceptional performance.
Performance Manufacturing Centre
For the Acura NSX supercar, which is the costliest car, the Acura Performance Manufacturing Center, Marysville is home and these are fully assembled in the U.S. Drivers who buy the NSX are privileged to look behind the scenes at their unique vehicle assembly and production. With these extraordinary supercars, the very well-trained experienced technicians and the state-of – the-art facilities provide top quality production.
Acura Is Made by Whom?
Honda makes Acura. As the parent business, Honda launched the U.S. Acura brand in 1986 as an attempt to create luxury cars and distinguish those cars from the remainder of Honda's line-up–while maintaining Honda's reputation for reliability. The vehicles branded by Acura are mainly sold in North America (Canada, USA, Mexico), selling in Ukraine most of China and Kuwait as well.
The commitment of Honda to the Acura brand has also allowed them to produce remarkable vehicles such as the Acura NSX hybrid supercar built in Ohio, which is sold in Japan as a Honda and other worldwide markets. Acura models receive awards in many categories year after year, which is homage to the fusion of the luxury refinement of Acura and Honda's engineering.
New sales record of Acura in 2017: Acura is the first choice in US car lover. In 2017 Acura set new sales record.2017 was great year for Acura from sales point of view.
MDX, NSX, TLX model were launched in 2017. All these models gained a new sales record in November 2017.
MDX MODEL: This model was launched in 2017. It was redesigned with new look, features and latest technologies. Following are the features of MDX model:
Quality of Acura MDX: Acura MDX was launched with many features. Seats are very comfortable with more space
COST of Acura MDX: cost is the first concern. This model provides safety and new technology at reasonable prices.
NEW TECHNOLOGY in Acura MDX: Acura MDX includes many new advance technology features. Navigation system, powerful engines, Bluetooth feature music system etc.

Navigation system of Acura MDX: Acura introduced premium features in this model. Enjoy your ride with Acura navigation system. Voice system, Real Time Traffic and traffic record features are introduced in this car model. These all feature make the journey more enjoyable and easier. Finding streets and new pathways is very easy with this navigation feature.
Wireless Bluetooth connectivity option in Acura MDX: Acura introduce the Bluetooth connectivity feature also. Without music travelling seems very boring, but don't worry now you can enjoy your favourite music collection through the Bluetooth feature in your car. Connect your phone device with car's music system and make your trip more interesting with your choice of music.
Music system in the car: MDX introduces 10 speakers in the car, which makes travelling more interesting.
Split screen for more entertainment in Acura MDX: wireless headphone compatible with smart phones and one split screen in the car creates the theatre environment. You would love all these features of MDX Acura car.

Safety in Acura MDX: safety is very important during driving. Acura MDX provides following new safety features to the users.

Blind spot information system in Acura MDX: This is unique and very important feature provided by the Acura car, where a beep alert signal will be given to you if your car detects any adjacent vehicle. Interesting point is this signal is given only when you are traveling below 20 MPH. this signal will also not start on parking, stop-and-go traffic.
ACURA NSX: Acura NSX model is one of the best models. It was in great demand in the US pubic in 2017. This model also breaks the all sales record in 2017 and set a new sale record with increasing 20% sale in only November month of 2017.
In 2017 its sales record was 14927 mi. and the company do regular improvements to attract more customers now in 2019 its sales have also increased.
2019 Acura NSX asking price is $ 165,200
Features of Acura NSX:
AUDIO FEATURE: Acura NSX is here with aux audio player, MP3, Premium sound system, HD radio, Handsfree/Bluetooth integration and other features. These super features make your ride interesting.
Performance of Acura NSX: performance of this model has also increased. Alloy wheel, High performance tires, active suspension increases its performance.
Safety and comfort: safety and comfort are also improved in this model. The following technologies are used to increase the safety of the car:

Front side airbag: safety is the big and most important concern for the vehicle driver. During an accident a driver's life is at more risk. To provide more safety to the driver Acura NSX introduced front side airbags. These airbags provide safety to the driver.
Front airbag for passenger: front seat driver and passenger are at high risk during any accident. To provide safety to the front passenger, Acura NSX introduces front airbags. It provides high safety for the passenger.
Other safety features: Acura NSX introduces many other safety features. Anti-lock brakes, Anti-theft system power seat, parking sensor, auto dimming mirror system etc. These all features make NSX model very special and safe for ride.
ACURA TLX MODEL: this model is also very famous. This model was introduced in 2014. A lot of changes have done from 2014 to update to today. Result of these changes was released in 2017. Amazingly the company still breaks all its sales records in US.
TLX replace the TL car model with TLX Acura model. TL was entry-level luxury car. Features of luxury car and sportiness were introduced in this model.
Asking price for 2020 TLX Acura car is $33,000. This model is also known as Luxury Sedan.
TLX has following features:
Sporty design: Latest model of TLX is a sporty design and its performance has also improved. Distribution power to the right place at right time provides smooth driving pleasure.
Wireless charging feature: Acura TLX model is in the market with new features. Wireless charging feature is one of them. You can enjoy your drive with wireless charging, access your phone. For charging your phone there is no need of wired charger. You just put your phone on wireless charger; green light indicates the charging of your phone.
Surrounding view camera: surrounding view camera make parking very easy. 360-degree view makes it easier. This is the very useful feature provided by Acura car..
Blind spot information: TLX model provide various useful safety features to the users. Lane changing during driving is always very risky. To overcome the risk during lane changes, the blind spot information feature of TLX car can be very useful. With the help of this feature driver can detect the vehicle in an adjacent lane. Warning beep will start if any vehicle is found in an adjacent lane.
Main interesting point is this feature will be turned off automatically on stop-and-go traffic and will activate automatically when you will drive your car over 20 MPH.
Rear Cross Traffic Monitor: In busy streets, reversing a car safely is very difficult, but Rear Cross Traffic Monitor Feature of TLX Acura car makes it easy. Driver is alerted with this feature.
Comfortable seats with adjustment feature: You can enjoy your journey with comfortable and adjustable seats.
Seats are made with comfortable and soft leather.
There is also space in the arms of the seats for holding tea and coffee.
Front seats are designed very carefully by keeping security and comfort in the mind.
Driver's seat is also very comfortable. The driver can adjust it in different ways according to his/her preference.
Beautiful design: TLX car model is designed in a unique way. You will feel a very powerful presence in the car. There is a balance between sports car and luxury car.
RDX Acura model: First generation model of RDX Acura was introduced in 2007. There is a lot of improvement done in this model from 2007 to 2019. This model produces very big competition against BMW X 3 models. From 1st generation to 3rd generation this model is totally changed and improved from its previous models.
Starting price for 3rd generation car is $37,600.
These are the following features of this car:
Balance of luxury and functionality: This model is the best example of the balanced feature of luxury and functionality.
Effortless connection: RDX model, provide effortless connections. You can easily connect your iPhone and use all the features. make a call, listen to the music send and receive messages. You can get your directions very easily in RDX car.
Wi-Fi hotspot feature in your RDX car: you can enjoy your journey with Wi-Fi hotspot feature. Just simply turn on your RDX Wi-Fi hotspot and connect your device.
Drive in a variety of road conditions: with RDX car you can own the road. RDX is designed to drive on all kind of roads. This car model is available with super handling feature. This feature will help you to maintain better grip on the different curves of the road. You can handle sharp curves of road very easily.
Smooth ride: when you want to relax, you can select the comfort mode. RDX car provides the perfect balance of comfort and performance.
Acura Watch safety feature: Protection should be the goal during every journey. RDX Acura car tries its best to achieve this goal by proving Acura Watch safety feature. Acura Watch is a suit of advanced safety and new technology will help us to realize us that vision. We can't predict but we can make plans for our safety. RDX Acura provide the following list of safety features:

Lane keeping assist system: This system will provide safety during changing your lane. Many mishaps occur during the lane changing in the highway. With the help of this feature we can reduce 90% chances of accidents on the road.
Multi-angle rear camera with dynamic guidelines: visual confirmation is very important while reversing the car. This is only possible with the multi-angle rear camera. This camera provides complete information about the surroundings for the vehicle.
Adaptive Cruise control: this is the feature provided by the RDX car model to follow low-speed.
Once your speed is set between 25 to 90 MPH you can increase and decrease your speed with steering wheel control.
MDX model was very famous in 2017. In 2017 3,375 units of MDX were sold.
ILX MODEL: Acura ILX model is produced by the Honda Company.
It is assembled in United States, Greensburg and Indiana.
Price for latest model of ILX Acura is $25,900
ILX is savvy, sporty and bold, it is the ride of your life.
Following are the feature of ILX car:
Advanced technology: use of latest advance technology is used in ILX model. To improve the performance and comfort level of the car various technologies are used.
Safety is our first priority: putting safety at first priority, ILX providing various safety features to the user. Collision Mitigation breaking system, lane keeping assist system, Road departure mitigation and Acura Watch safety features are introduced to the users.
Collision Mitigation Braking System: Collision mitigation braking system is very useful, during a distraction of the driver. This useful system can help you by alerting you on the busy road. This program provides a visual alert when it determines any possibility of crash on the road.
Adaptive cruise control: This control system provides the safety system on the busy road. With the help of this control system you can maintain your speed easily
High IQ Driving: with the ILX model you can enjoy your smooth driving with high IQ driving. ILX is providing lots of mindful driver-assist features.
Acura NSX: the original NSX model was introduced in 1990. NSX model has undergone many changes and up to 2019 it has become one of the best choices of car lovers. Acura NSX is known for punching-acceleration and eye-catching style.
Latest model of Acura NSX is available at $159,300 in the market.
Features of Acura NSX: NSX provides following features to the car lovers:
Stylish look: Acura NSX car is very famous among young generation due to its stylish and eye-catching look.
Security system: Acura NSX car provide the top level of security to the driver. Various latest technologies are used in this model, which ensure the security of the driver.
Auto on-off headlights: Auto on-off feature is also introduced to the users. You don't need to panic about switching the headlights off and on in the car during driving.
Rain sensing wipers: NSX model also introduce the sensing features. Rain sensing feature is one of them. Wipers will automatically start during rainy weather. This small new innovative feature makes the journey more interesting and comfortable.
Alarm feature: NSX model also introduces the alarm feature to the users.
Remote trunk release: You can operate your car remotely. This feature makes the car security safer. It is very easy to open and close the trunk with remote control.
Comfortable seats
Navigation system
Entertainment