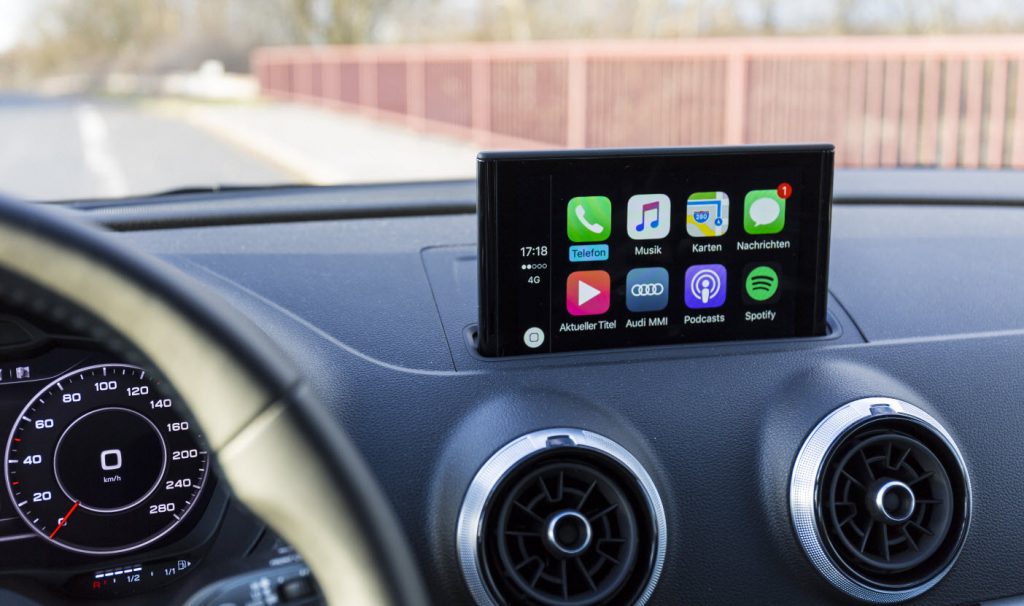 Answers to What Toyota Cars Have Apple CarPlay Finally Revealed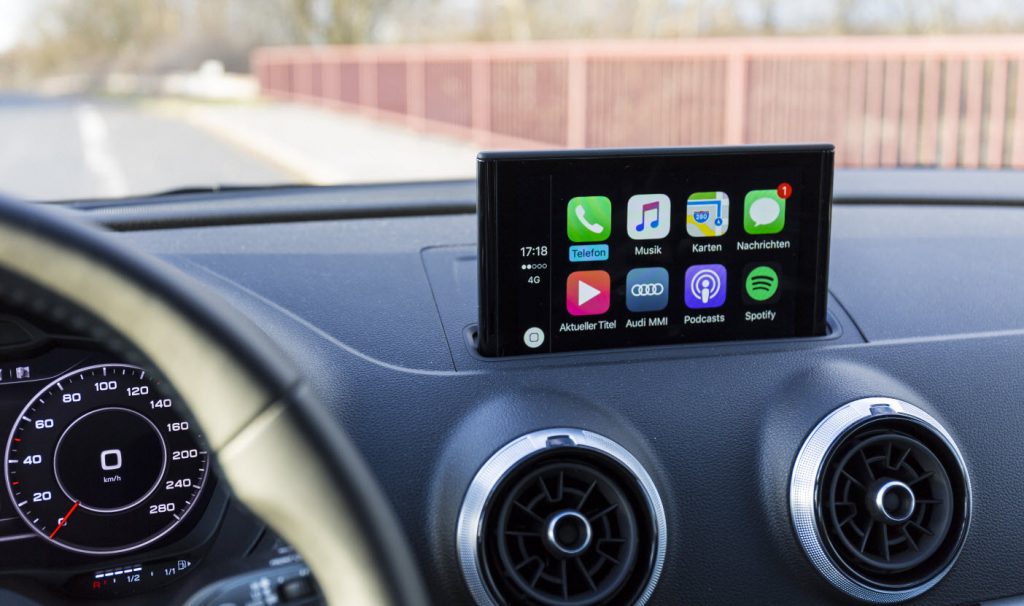 Toyota has a reputation worldwide for manufacturing the best cars, and the auto manufacturing giant has been selling more number of cars than any other brand across the world. However, it is a known fact that the company was one of the particularly last among the auto manufacturers in offering compatibility with Apple CarPlay. This had garnered widespread criticism since pretty long. Given this, Toyota recently introduced Apple Carplay for a number of its car models and has finally joined the bandwagon.
What are different models of cars manufactured by Toyota, to be released in 2020 which will have Apple CarPlay feature?
Toyota has paced up its game and announced to introduce cars having Apple CarPlay. This comes at a time when competitor auto manufacturers were starting to get ahead, but again, Toyota captures the stage. Toyota will essentially be releasing a number of its car models in 2020 with Apple CarPlay feature. Therefore the answer to what Toyota cars have Apple CarPlay installed are these cars,
Tundra- Toyota Tundra 2020 model will particularly have several new features. Apart from the new addition of an updated and extremely impressive multimedia or telematics system, Tundra 2020 is also known to include the features of Android Auto as well as Apple CarPlay connectivity, making it easily the perfect Toyota model.
Tacoma- Tacoma 2020's model by Toyota, has been updated to feature an impressive 8-inch touchscreen with high resolution. Apart from this, the car will also be compatible with Apple CarPlay software. To specifically provide a drive like a dream, the Blind Spot Monitor (BSM) along with a Rear Cross-Traffic Alert (RCTA) will also be present.
Sequoia- Sequoia 2020, is one with the most number of upgrades, thus making it one of the most desirable cars of 2020. Toyota has introduced a massive 7.0-inch of high-resolution infotainment screen as against the 6.1-inch screen that was present in earlier models. The screen which has been added on the centre console will also be compatible with Apple CarPlay, Amazon Alexa along with Android Auto.
4Runner- Toyota's 4Runner 2020 generally is one of the most awaited of the Toyota cars of 2020, and for all the right reasons. The car's 2020 model would boast of an all updated multimedia system of about 8.0-inch touch screen which would also support several services, for instance, Android Auto, Amazon Alexa as well as Apple CarPlay. 4Runner's previous 6-inch screen neither supported any applications nor was large enough for an overwhelming entertainment experience.
Yaris Hatchback another of Toyota's 2020 model, is an extremely high tech car designed for the super comfortable and fun driving experience. The multimedia technologies provided by the car boasts of a 7-inch smart touchscreen with audio and display system, Android Auto, SiriusXM, USB ports, Satellite Radio, smartphone integration and most importantly it includes, Apple CarPlay one of Toyota's latest advancement.
Toyota's Corolla 2020 is another car to be launched which would have compatibility with Apple CarPlay, thus making it one of the answers to what Toyota cars have Apple Carplay. The highly advanced vehicle would have a touch screen along with tuning and volume knobs as well as shortcut buttons. The 7-inch touch screen vehicle also is compatible with several features, for instance, Amazon Alexa as well as Apple CarPlay integration, to name a few. For Android Auto users, the car is still not updated to it, but they can view navigation on their car's dash screens through an app called Scout GPS Link on their mobiles. Corolla 2020 also has a driver information view of 4.2 inches as well as a configurable display of 7-inch. Along with Two USB ports, Wi-Fi along with wireless charging is also available.
Corolla Hybrid, another awaited 2020 release by Toyota, is in the news to have extremely advanced features. Apple iPhone users can easily connect their respective iPhones smartphone to the Corolla Hybrid's infotainment screen through lightning cable. This would allow them to easily use their desired mobile apps, for instance, navigation, podcasts, texting, music, or even calling to name a few. These are easily accessible in the centre as well as the front touch. Apple CarPlay is readily available on all standard 2020 Corolla trims.
Supra 2020 is one of Toyota's soon to be released cars. On inquiring from Toyota company's lead spokeswoman, Motor one reported on Wednesday that Supra 2020 would have Apple CarPlay and the biggest news is that it would come with a free four year trial of the feature, Apple CarPlay. Although third-party entertainment and infotainment solutions were provided free by Toyota, BMW charges $80 a year for the same info as well as an entertainment feature. Now since Supra brings in use BMW's infotainment systems along with other major components, for an instant, the turbocharged the price of Supra's infotainment system has to be paid and doesn't come for free.
What Toyota cars have Apple CarPlay, which were released in 2019?
Toyota also manufactured and introduced several vehicles with Apple CarPlay feature in 2019. These SUVs and trucks were the first few cars released by Toyota having the Apple CarPlay feature. Toyota introducing these much-awaited features, which have been present in the cars by other companies is an indication towards the fact that Toyota is planning to update its entire series and provide a whole new level of comfort and enjoyment to its customers and prospective drivers. Some of these cars which were released under Toyota's brand name in the year 2019 with the much-anticipated feature of Apple CarPlay are,
Avalon was a luxurious sedan released by Toyota in 2019. It was by far the most advanced sedan introduced by Toyota since all these years. Avalon 2019 is said to be on of Toyota's most advanced car due to a reason, which is that the car was introduced with several advanced technologies and features, which were hardly present in any other 2019 Toyota model. When talking of advance, how can one miss the advanced feature of Apple CarPlay? Avalon 2019 did have the Apple CarPlay, and in fact, it was for the very first time that a Toyota manufactured car had an Apple CarPlay feature and that as a standard feature. Thus the search for what Toyota cars have Apple CarPlay installed is finally over. Also, another important thing is that Apple CarPlay was presented as standard in every Toyota Avalon model released in 2019 and later as well. This enabled drivers to seamlessly connect their respective iPhones with the entertainment – infotainment system present in Toyota Avalon 2019 and get access to all the desired and favourite Apple apps as well as music. Another crucial perk is that not only an Apple CarPlay infotainment system is present. Also, the quality is terrific. One can swear on the fact that their music never in the past sounded better. Toyota Avalon 2019 boasts of a JBL along with a Clari- Fi audio system and that too with several speakers beyond comprehension, that is fourteen speakers.
Toyota's Corolla Hatchback, which was introduced to the world in 2019, was a full packed entertainment masterpiece manufactured by Toyota. The entertainment features present in this exclusive sedan was one to die for. The infotainment and technology features were in abundance, providing the best and most interesting driving experience with a pre-installed entertainment system for prospective buyers and Toyota drivers. Apple CarPlay was one among all these perfect entertainment features present in Toyota's Corolla Hatchback, another reason to fall in love with this masterpiece. Apple CarPlay system would use aloe Corolla Hatchback drivers to connect their respective iPhones with their car and utilize the exclusive feature that Corolla Hatchback has to offer along with enjoying music, Apple apps, navigation, texting, and calling. I am thus giving access to the drivers to a great number of programs and application which are present on their phones. Toyota's 2019 Corolla Hatchback also boasts of a premium audio system by Entune™, which is reputable enough for being jam-packed with exciting features along with beyond commendable entertainment and infotainment technologies. A Corolla Hatchback owner can enjoy around 00 channels of talk shows, news, sports, music, one just have to name it.
Toyota's Camry 2019 was easily one of the few vehicles of Toyota released in 2019, which was packed with amazing systems, features, and technologies. It is one of the larger sedans offered by Toyota; its exciting advanced feature comes as a cherry on the cake. The model Camry 2019 has been updated a lot to include these excellent features along with Apple CarPlay. Apple CarPlay is one of the most anticipated systems for Toyota enthusiasts, which has been finally introduced in Camry 2019 Toyota's model. Now Camry drivers can get access to a great number of features that come with Apple CarPlay. The 8-inch entertainment – infotainment touch screen provides an extraordinary experience that is sure to sweep everyone off their feet. The WiFi hotspot, Smartwatch technology as well as Toyota Remote Connect are some of the many features introduced by Toyota through its Camry 2019 model. Also, Apple CarPlay in Toyota Camry 2019 comes standard for all the 2019 models, thus no matter what model 2019 Camry one goes for an Apple CarPllay system is sure to embellish their cars making it one of the few answers to what Toyota cars have Apple CarPlay.
C-HR– No doubt One of Toyota's latest designs for 2019 models is Toyota C- HR 2019, which an exceptional car to say the least. The car delivers beyond exception driving experience as well as performance through the use of all-wheel drive, making it one of the best compact SUVs. Initially, Toyota had started to restructure the C-HR model's trim level hierarchy. Toyota went on to expand that specific lineup with LE, a base model. The one slow-selling model XLE Premium variant was gotten rid of. C- HR Toyota 2019 no matter what model it is comes with an impressive standard 8.0-inch entertainment infotainment touch screen. This infotainment system is also compatible with the system of Apple CarPlay, thus making C- HR the perfect compact SUV. However, C- HR drivers waiting for Android Auto compatibility have to wait further because as of now, only Apple CarPlay system is compatible. Although in 2019, several car models released by Toyota did have Android Auto compatibility with them. For instance, Toyota Tacoma 2019, offered Android Auto compatibility for its android users.
RAV4– 2019 Toyota- There is no doubt that as far as entertainment and technology are concerned, there is no one like Toyota's technology and entertainment system which are offered in its super-advanced cars. Toyota is dedicated to providing an entertainment and infotainment system to its drivers like no other, and this can be validated by Toyota's RAV4 2019 model. Toyota's 2019 model of RAV4 is jam-packed with outstanding entertainment and infotainment systems providing the best driving experience to RAV4 drivers. The exclusive car also has to offer Apple CarPlay another much-awaited entertainment system by Toyota enthusiast and one of the cars answering what Toyota cars have Apple CarPlay. With this advanced system, drivers can easily connect their compatible iPhones to their cars' multimedia system and enjoy the tons of benefits that it has to offer. Drivers can receive directions, send messages, make calls and do tons of other things. There is something more to look forward to in the RAV4 model. The model would boast of an updated infotainment and connectivity system with an all-new system of Entune™ 3.0. This would allow the users to enjoy a ton of other systems inside one. One can watch movies, stream music on the impressive 8-inch touch-screen display. There will be about 100 channels for sports, news, music to enjoy.
Toyota's 2019 minivan Sienna– Toyota released an excellent minivan Sienna in 2019 with more than impressive features. The car will finally be introduced to Apple CarPlay infotainment and entertainment system, allowing its drivers to enjoy the excellent entertainment-filled driving experience. The minivan already had compatibility with all-wheel drive option incompatibility with SE trim, Amazon Alexa, and several other technologies. 2019 model of the Toyota Sienna was the first to receive the Apple CarPlay system. Although the android users have yet to wait since there is no compatibility with Android Auto system, hopefully, in the future, Toyota may come up with some upgrades related to Android Auto. Toyota Safety Sense is standard equipment in every Sienna model. Some of these safety features include high automatic beams, an emergency brake which is automatic along with the feature of pedestrian detection, alert of lane departure, adaptive cruise monitor, as well as steering assistance. The feature of Limited Premium trim helps the drivers enjoy a monitor with a bird's eye view.
The answer to what Toyota cars have Apple CarPlay are these phenomenal car models released by Toyota in its 2019 as well as 2020 series. Apple CarPlay is an incredible invention which has opened doors for several interesting and fun features for car owners. Toyota's introduction of cars which are compatible with Apple CarPlay has opened new doors for its success and also for the new opportunity for its drivers to have a fun-filled driving experience like no other. While Apple CarPlay has recently been adapted to by Toyota, it's history dates back to 2014.
Toyota was the last of auto manufacturers to have offered compatibility with Android Auto and Apple CarPlay. It was since beginning abstaining from introducing compatibility with Android Auto and Apple CarPlay alike. In the year 2015, Toyota's national manager of advanced technology communications, Mr John Hanson commented that they "prefer[red] to use our in-house proprietary platforms for those kinds of functions," as reported by The New York Times. According to Bloomberg, a representative of Toyota mentioned that they abstained from inculcating the "…software due to safety and security reasons." However, with the onset of 2019, Toyota drivers will be freely able to connect their iPhones with their cars through Apple CarPlay. Thus Toyota users have finally got the answer to the question of what Toyota cars have Apple CarPlay.
What exactly is Apple CarPlay?
Apple CarPlay is a revolutionary technology which was first introduced in the year 2014. It allows one to connect their respective smartphones, that is their Apple iPhone with their car's entertainment centre. Apple CarPlay is an exceptional feature which allows the users to get access to make phone calls, send messages, receive navigation, directions and many more features. It specifically allows for connection with smartphones on vehicles which are new and are compatible with the system. The software also gives one the ability to projecting a direction map to reach their destination on their vehicle's touchscreen along with giving voice commands for navigation. Most of the auto manufacturers have had this feature for several years. According to a Mr Hanley, the spokesperson of Apple CarPlay "We know that today's customers want to be able to access their smartphone apps anywhere, anytime and these systems offer a safe and convenient means of doing that directly through the advanced in-vehicle multimedia system,"
How to set up the Apple CarPlay for Toyota cars?
Once we know what Toyota cars have Apple CarPlay, another important thing to know is how to set up the system to enjoy the amazing entertainment and infotainment experience, it is essential first to set up the Apple CarPlay system for one's Toyota car, whichever model supports Apple CarPlay. Only after completing the setup process can one enjoy the incredible experience that Apple CarPlay is to provide, by connecting their respective iPhones to their new Toyota. Another exciting perk of Toyota Cars 2019, as well as 2020 models which are compatible with Apple CarPlay, is the presence of an Entune 3.0 entertainment and multimedia technology system. Given is a step by step guide on how to set up the Apple CarPlay infotainment and entertainment system.
Step One – The drivers need to first and foremost make sure that their iPhone Siri, as well as Apple CarPlay, are readily activated in the respective Apple iPhones of the drivers.
Step Two – The next step to be undertaken by the drivers is to connect their respective Apple iPhones with their Toyota car's USB port.
Step Three – This can be easily done by using a lightning to USB cable, which is Apple approved, most importantly. Also, one important thing to be noted is that the USB port with the label reading "data" is to be used and not the other one.
Step Four – One the iPhone of the drivers has been connected to their Toyota car's USB port through lightning cable; the users need to go on to their Entune 3.0 multimedia screen.
Step Five – Once the screen has been turned on, the users need to select an option present on the screen which asks the users to enable Apple CarPlay.
Step Six – The driver's Apple iPhones have now been connected to their Toyota cars through the medium of Apple CarPlay. The Entune 3.0 multimedia display of the car on the touch screen will then change over to Apple CarPlay once the process of connecting one's Apple iPhone has been completed through a USB.
Thus on following these simple steps one can easily connect their Apple iPhone with their respective Toyota cars by using Apple CarPlay and enjoy the never-ending fun and interesting things Toyota has to offer and finally utilize the answers to the question of what Toyota cars have Apple CarPlay.
Toyota is an automotive manufacturer headquartered in Toyota, Japan. Toyota has a reputation of being the 6th largest company according to revenue as per 2018 reports. The company employed around 364,445 employees from all across is one of the greatest employers. Also, Toyota is one and only automobile manufacturer to have produced 10 million and more vehicles every year since 2012. Toyota company founded by Kiichiro Toyoda was a spinoff of Toyota Industries, which was Kiichiro's father's automobiles company. The 1st passenger car was created by the industry as Toyota AA in 1936.