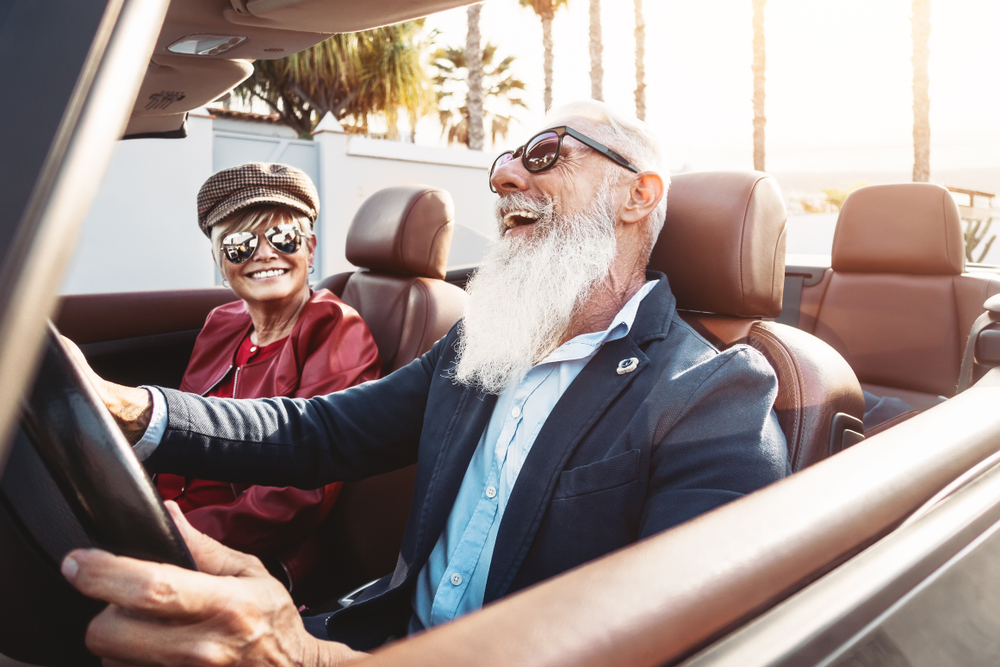 Are Convertibles Safe?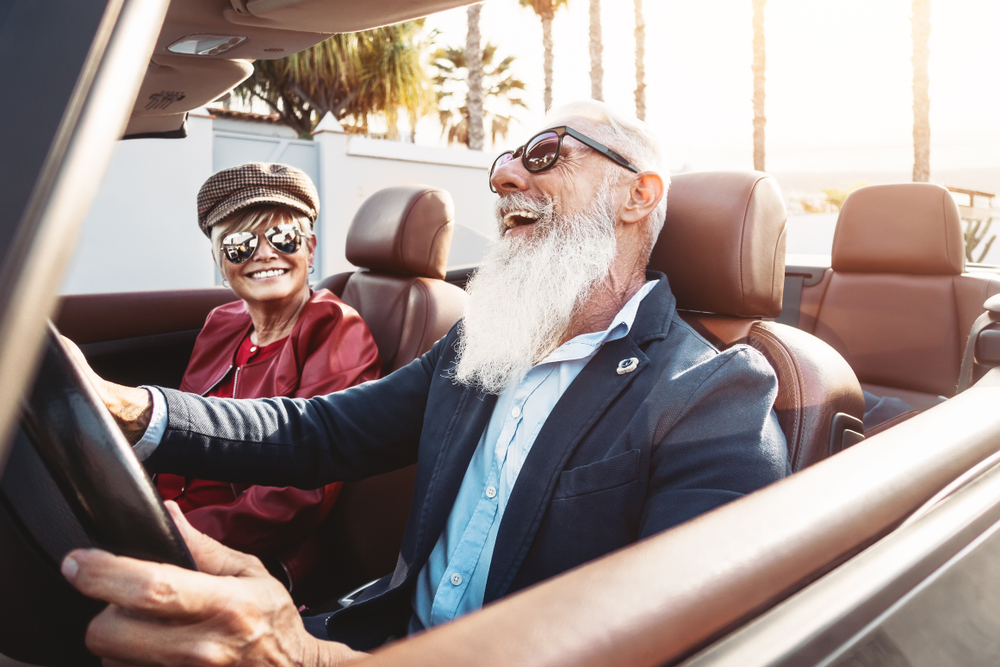 Sports cars and specific Jeep models might bring up visions of driving down the Pacific Coastal Highway with the top down enjoying the warm air and scenery. Convertible cars are often synonymous with a casual and cool laid-back lifestyle. In fact, a specific convertible model might even be the dream car of buyers.
While a convertible lets drivers and passengers enjoy the warm air, sunshine and feel the breeze from speed, buyers also might worry about the safety of these cars. Are convertibles safe?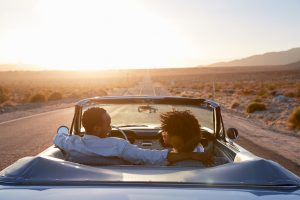 The Design of the Convertible
Convertible cars and SUVs (like a Jeep) allow for the roof to fold back, to electronically lower behind the vehicle or to simply be removed. In the design of these cars, the open roof isn't necessarily a permanent design structure.
After all, if the vehicle had no roof, the function of the car would be limited. The convertible wouldn't be very useful in cooler or rainy weather.
With the top down, though, some buyers might worry that the open top leads to more risk of injury in the event of a crash. However, these fears might not be warranted.
The Insurance Institute for Highway Safety (IIHS) conducts crash tests for different vehicle models and releases its findings to help consumers understand safety. Consumers can access these reports via the IIHS website to better understand how each model performed in crash tests.
A news release from the IIHS in June of 2020 addressed the concerns related to convertible safety. The headline of the release was: "Crash statistics show no added risk for convertibles." The release went on to detail that modern-day convertibles don't post an increased crash risk.
According to the news release, "… both crash rates and driver death rates were lower for convertibles than for nonconvertible versions of the same cars. However, the differences in driver death rates weren't statistically significant."
The news release did explain that "…the likelihood that the driver was ejected from the vehicle in the event of a fatal crash was higher for convertibles than conventional versions."
Understand Safety Ratings of Vehicles
The IIHS recommends that car buyers research and understand the safety ratings for convertibles. Buyers who are concerned about the safety of these vehicles can review the safety report on the IIHS website.
Buyers just need to enter the make and model of the vehicle and select the model year, too. Vehicles that are deemed the safest models are awarded with either a Top Safety Pick+ or Top Safety Pick; this is denoted at the top of the model's safety report page.
The difference between the two ratings is related to headlights. Vehicles that earn a Top Safety Pick+ offer acceptable or good headlights as a standard feature. Those that earn a Top Safety Pick offer good or acceptable headlights as an optional feature; for this reason, these winners will include a note beneath the rating that notes that the "Award applies only to vehicles with specific headlights."
Rollover Concerns
A buyer might be concerned about rollover accidents and the lack of protection in a convertible. As the IIHS explained, ejection from vehicles might be more common in a convertible. This is due to the lack of overhead protection.
However, the IIHS also explained in its news release that some manufacturers were strengthening "…the A-pillars on either side of the windshield and installed roll bars to provide additional protection in rollover crashes."
Buyers might need to research convertibles that could offer additional protection in the event of a rollover crash.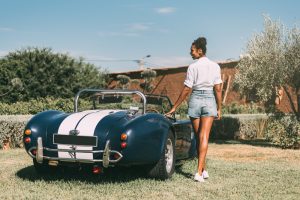 What are the Best Convertibles?
Car buyers interested in a new convertible might wonder if one model stands apart from the rest. The best convertible for each buyer could be tied to the budget or maybe even their personality or design preferences.
Convertibles aren't just small sports cars. Jeeps offer convertible tops, too. In addition, some older and collectible cars from the '50s are actually larger sedans.
Convertibles can be budget-friendly like a Mini Cooper or soar to six figures. There could be a convertible for every budget and every buyer, but, again, consumers might need to research their options to find their best model.
The Downsides of Convertibles
Owning a convertible isn't for every buyer. In fact, there are some problems that might be unique to convertible vehicles. Autobytel explains a few details about these cars that buyers need to know before purchasing them:
The Top Can Leak
A top that folds back might open the car up to sunlight and warm air, but it also could be a source of leaks during rainy days. Autobytel explains that this moisture can damage the upholstery or other interior details.
Less Space Inside
Many convertibles are more compact. Autobytel reports that one of the downsides of many convertible models is that they offer less space for both passengers and cargo. Buyers might want to review those interior dimensions.
Insurance Might Be Higher
Autobytel also reports that insurance can be higher for convertibles. The reason for this might be related to the higher price that could be associated with repairing these vehicles (another caveat noted by the site) and the issue of possible leaks. When considering a convertible, buyers might want to check into insurance costs.
What are the Most Popular Convertibles?
Buyers who are unsure about which convertible is the best choice for them might take inspiration from Kelley Blue Book's list of best convertibles for 2022 and 2023. KBB's top five picks included:
The MX-5 Miata has a starting price of $27,650 and offers a 181-horsepower engine that can accelerate from 0 to 60 in 6 to 6.4 seconds.
Chevrolet Corvette
The 2023 Chevrolet Corvette has a starting MSRP of $64,200. It offers a 490 to 495-horsepower engine that can accelerate from 0 to 60 in 3.8 to 3.9 seconds.
The 2022 Ford Mustang GT Premium convertible starts at $45,785. It offers a 450-horsepower engine.
The 2023 Camaro starts at $25,800 (the convertible might be priced differently). It offers a 270 to 650-horsepower engine that can accelerate from 0 to 60 in 3.5 to 6 seconds.
The 2022 Mini Convertible has a starting MSRP of $33,800. It can accelerate from 0 to 60 in 6.8 to 10.2 seconds. However, the acceleration might not be the appeal of the Mini. These small cars are easy to park and get decent fuel efficiency, too. The Mini Convertible can get an estimated 29 MPG in the city and 38 MPG on the highway (although other models could vary in MPG).
What is the Least Expensive Convertible?
For buyers on a limited budget, the least expensive convertible might be the best convertible. The least expensive convertible might be the Camaro.
However, buyers can find even more affordable convertibles if they decide to shop pre-owned or used models. The price of used convertibles, though, might differ based on make/model, age, condition and mileage.
Buyers can understand the safety ratings for older models by entering the model information in the query tool on the IIHS website. Again, models with the best safety scores will be denoted as a Top Safety Pick+ or Top Safety Pick.
Are Convertibles Available in Electric Options?
There could be another major vehicle spec that buyers could consider when shopping for a convertible: fuel source. Some buyers are ready to ditch the gas station; with the ever-fluctuating price at the pump, buyers might be making a transition to an electric car.
Are there electric convertibles? Currently, Tesla is taking orders for its electric Roadster. This is a convertible model that will offer an estimated range of 620 miles. According to Tesla, it will accelerate from 0 to 60 in 1.9 seconds and will be able to reach speeds of more than 250 MPH.
In addition, GMC is taking orders for its Hummer EV. This crew-cab off-road vehicle is also shown with a convertible top.
Car buyers also might have more choices of electric convertibles in the near future. The site TopElectricSUV reported that Mini, VW, Fiat, Maserati, Audi, Polestar and other manufacturers are expected to release electric convertibles.
Buyers who are focused on electric power should stay on top of announcements related to new vehicles. Many accept orders or reservations for new models; this could be a good option for buyers who could be worried about availability.
The Safety of Convertibles
Car buyers who want a convertible but who are worried about safety can read the full news release from the IIHS related to findings about the safety of these vehicles. It was noted—even in the headline—that these vehicles don't have added crash risks.
However, buyers do need to be mindful of rollover issues related to the open top of the convertible. Buyers can research manufacturers that might offer added safety measures related to rollovers.
When shopping for a convertible, consumers can research the safety and crash test reports released by the IIHS and read the full news release to better guide them in their buying decisions.