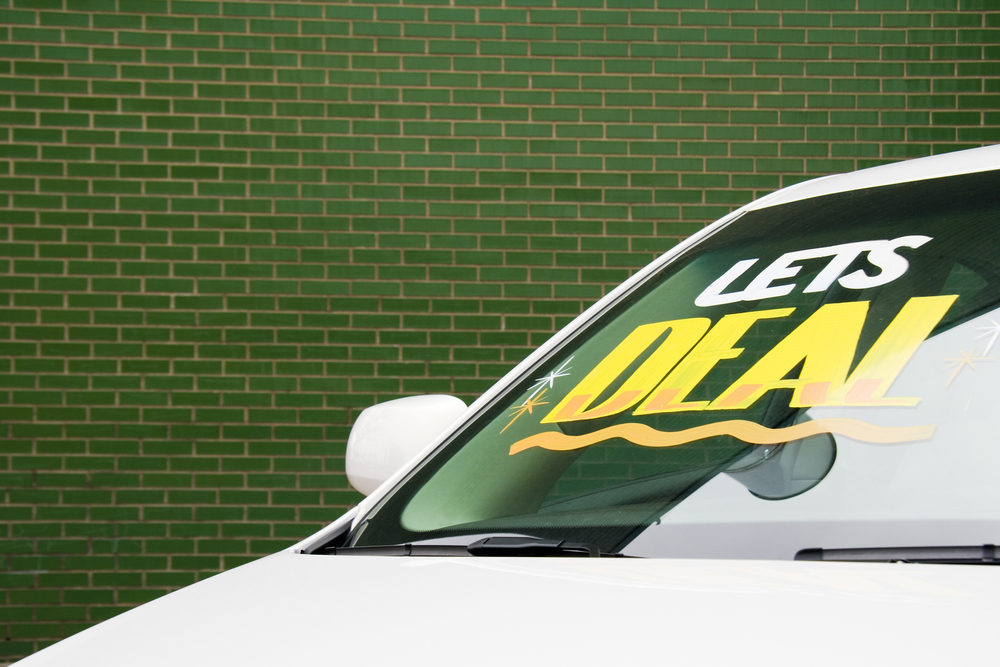 What are the Best Sites for Used Cars?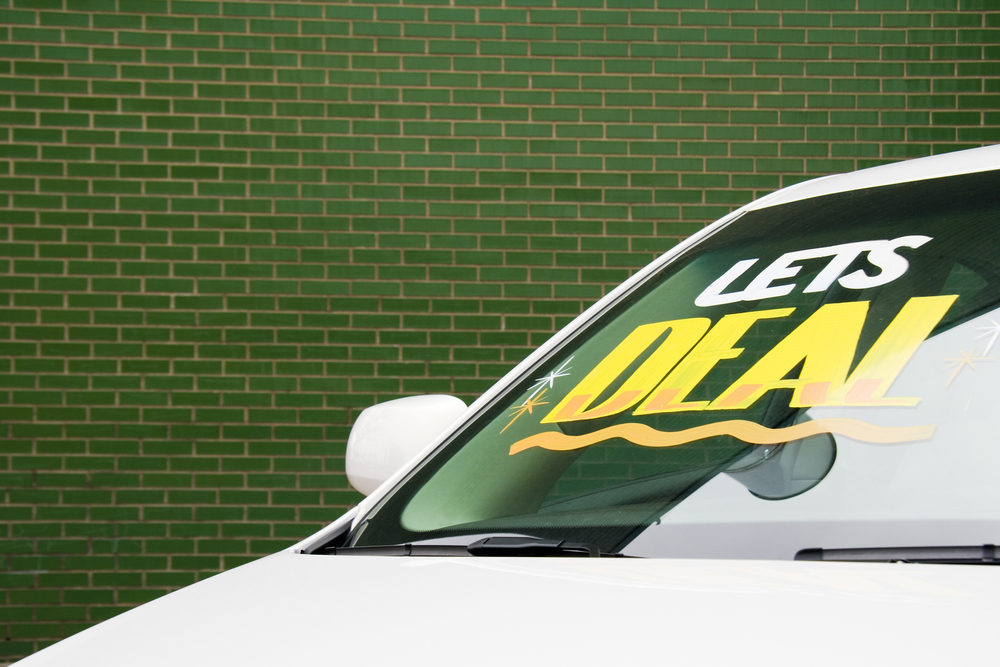 Some car buyers shop for a used car because these vehicles are more affordable than buying new models. In addition, used cars also have already been impacted by some degree of depreciation and buyers might opt for a lower down payment.
The auto industry fluctuates with the market and other factors, and the price for used cars has been noticeably higher. Buyers might realize that even older vehicles are becoming a pricier purchase. For shoppers looking for a used vehicle, what are the best sites for used cars?
The best sites to shop for used cars should include these options:
Options to sort search results
Easy Search Capabilities
Some buyers might know that they want to purchase a specific make or model. Others are looking for a particular body type—like an SUV or a truck. Then there are buyers who are focused solely on the budget; as long as the vehicle is affordable, it's a good option.
The best sites for used cars should let buyers control their search options. Ideally, sites should offer buyers the option of how they want to search for their vehicle. For example, Carzing lets buyers choose whether they wish to search for cars by make/model, body type, or price.
Carzing also helps buyers navigate their original search by asking them to select either new or used options. This ensures that buyers who only want to purchase used vehicles don't see new models among their search results.
Carzing also lets buyers further refine their search results by selecting additional criteria, too. When the original search results are displayed, buyers will see another tool to the left of their results. With this search tool, buyers can choose from other vehicle criteria like equipment, paint color, drive train, fuel type, and more.
After buyers make these additional selections, they will see only the vehicles that match their exact requirements. Finding the best car shouldn't require buyers to sort through thousands of different options. Buyers should be able to choose their original search parameters to find the vehicles that fit their specifications.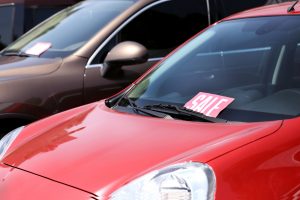 Budget Parameter Tools Let Buyers View Affordable Vehicles
The best sites for used cars also should allow buyers to find a vehicle that fits their budget. Again, Carzing gives buyers the option to begin their search by using price specifications.
Choosing to begin the search by price might be a good option for a buyer that isn't sure about the type of vehicle they want. All the vehicles displayed will fall within the chosen price range of the buyer.
However, a buyer also could begin their search by choosing a make/model or the vehicle's body type. When Carzing displays all the relevant options, buyers can refine their options by using the toolbar to the left of their results to choose price parameters.
The refreshed results will show all the budget-friendly options. To simplify the search, buyers also can use another helpful tool from Carzing.
Options to Sort Search Results
Carzing lets car buyers sort their search results to view the most relevant used vehicles at the top of their page. Buyers can choose to sort their results by:
Price (low to high/high to low)
Mileage (low to high/high to low)
Age (newer to older / older to newer)
Not all buyers are focused on price. When shopping for a used vehicle, though, the price is influenced by several factors including the age, condition, and mileage (as well as the make/model). Some buyers want a vehicle with the lowest possible number on the odometer. Others want the newest model.
Car sites that let buyers search for used cars should give shoppers the control to sort their results. This ensures that buyers can find their ideal models quickly.
Prequalification Tools Help Buyers Understand the Financing Option
Once buyers find their ideal car at the price they want, they might visit the dealership to take a test drive and obtain financing. However, buyers might want to learn about their financing options before they visit the dealership
The best used car sites should let buyers understand their potential loan options before they drive to the dealership. Carzing lets buyers get pre-qualified for financing; this helps buyers learn about the loans for which they might qualify.
How do buyers get pre-qualified? The process is simple. Buyers will need to enter information related to their work history and housing costs (rent or mortgage). They can also enter any details related to the value of a trade-in that they intend to offer the dealership.
Carzing will show all the loan options for which the buyer might qualify. Buyers can review monthly payment amounts, interest rates, and the terms of the loans. In addition, Carzing also helps buyers learn how much money they will need for a down payment.
Pre-qualification does not mean that a buyer has been approved for a loan. Buyers should use this process as a tool to understand their possible loan options. They will need to complete a credit application at a participating dealership to get approved for any financing options.
Helpful Tips for Used Car Buyers
The best sites for used cars should be easy to use. They should let buyers choose their search options and refine their results so that only the most relevant vehicles are displayed.
Before shopping for a used vehicle, though, buyers should understand their budget and their creditworthiness, too. How much should buyers spend on a vehicle? How do buyers know they are purchasing the best car?
Here are tips to simplify the used car search:
Understand the Budget
Nerdwallet recommends that buyers should budget less than 10 percent of monthly take-home pay towards the car payment amount. However, depending on a buyer's finances, they might budget more or less.
Review the Credit Report
In addition, buyers can request a copy of their credit report to better understand their creditworthiness or their credit risk. Consumers can receive a free credit report every 12 months. The report helps buyers spot any errors on their credit and learn about their credit score.
The credit score on free reports might not be the exact number lenders see, but it should be close. When reviewing a credit report, buyers can get an idea about how their score could impact their loan interest rates.
For example, those with excellent credit will probably receive favorable interest rates. The definition of a low-interest rate, though, might vary depending on market factors.
Ask for a Carfax
Those buying a used car can request to see the Carfax of the vehicle they are interested in buying. This report will include the number of previous owners and other data related to the car.
Get an Inspection
Car buyers can inspect a used car on the lot. Look it over and take note of any issues. In addition, buyers also can request an independent inspection. This can help buyers find any underlying problems (if they exist).
Make a Down Payment
Some experts recommend that buyers allocate 20 percent of a new car purchase price as the down payment. The down payment recommendation for a used car is 10 percent. Why is there such a difference?
A new car hasn't depreciated. The larger down payment helps offset the early depreciation of the vehicle and can help a buyer from going underwater with their loan (this means the value of the vehicle is less than the loan balance). A new car can lose between nine to 11 percent of its value just by driving off the lot of the dealership.
Research the Value of a Trade-In
The value of a trade-in can help to offset the cost of buying a new or used vehicle. Before offering a vehicle as a trade-in, owners should research the value via Kelley Blue Book.
KBB will ask owners to enter the VIN, license plate number, or just the vehicle's make/model/year to begin the valuation process. Owners will need to select the car's trim, the color, and any upgraded features (or they can just select the 'base').
KBB also will ask owners about the vehicle's condition. The site includes descriptions for each condition option. Be honest about the condition of the vehicle to ensure that the trade-in value is accurate.
When all the information is entered, KBB will give owners the option to see either the trade-in value or the resale value. The resale value will be higher, as the trade-in value has to take into account the profit margin of the dealership.
Once buyers understand the value of their trade-in, they can feel more empowered to negotiate on this price when they visit the dealership. When used car demand is high, prices for those cars will be high and the price dealerships pay for trade-ins also might be higher.
The Best Site for Used Cars is Carzing
Car buyers who are looking for the best-used car for their budget can use Carzing to search for their options. Carzing lets buyers control the search and sort their results to view only the vehicles that meet their specifications. Buyers also can get pre-qualified for financing to better understand their possible loan options. Carzing simplifies the new or used car search and lets the buyer sit in the driver's seat of the shopping experience.