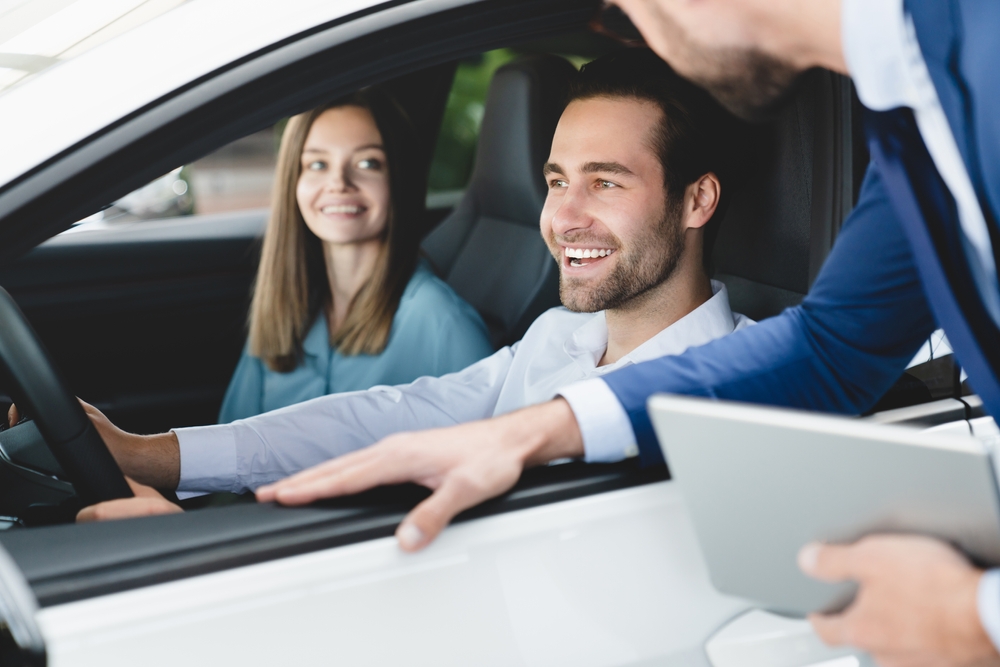 Can I Let Someone Test Drive My Car?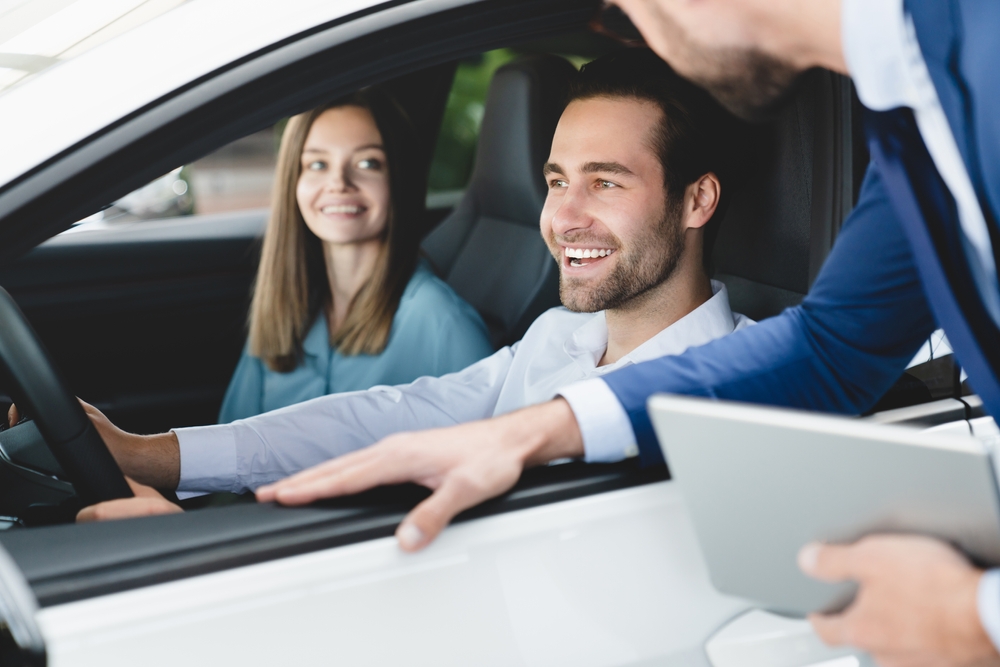 While car owners can offer up their current car as a trade-in to offset the value of a new vehicle, there also is another way to get money for a car without negotiating with the dealership. Car owners could sell their car privately, and they might be able to get more money for their vehicle to use as a down payment.
Not every car owner is comfortable with a private sale, though. Some car owners might even wonder about the logistics of a private sale. Can I let someone test drive my car? Is selling privately a safe option?
There are pros and cons to a private sale. Here's everything to know about test drives, accepting payments and handling buyers when selling a car privately.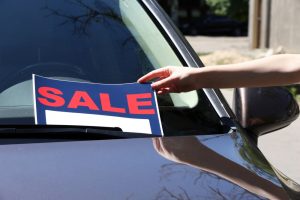 Why Sell a Car Privately?
Car owners who need money for a down payment for a new car or who simply have a car that they no longer drive might research ways to sell the vehicle. The easiest option is to sell the car to a dealership; the car can be sold or offered as a trade-in.
During times when used inventory is low, car dealerships might be more than willing to purchase a vehicle. Before selling a car to a dealership or using it as a trade-in, buyers should research the car's value via Kelley Blue Book.
The site also can be used to understand the resale price of a vehicle, too. The process is the same for finding both the trade-in value (when selling to a dealership) and in uncovering the resale value (when selling privately).
Buyers need to enter the VIN, license plate information or the make/model/year of the vehicle. KBB will also ask owners about the trim, the color and any upgraded features. Owners also will need to choose the condition of the vehicle; KBB includes descriptions for all condition options. Owners should be honest about the condition otherwise they won't receive an accurate valuation.
After all the information is added, KBB will give owners the option to view the resale value of the vehicle or the trade-in value that a dealership might offer. The resale value will always be higher than the trade-in value, because the trade-in value needs to account for a dealership's profit margin.
The difference between the resale value and the trade-in price might be motivating enough for car owners to pursue a private sale. Those who want to get the most money out of their vehicle might prefer this option.
However, those who want the easiest sale option might gravitate to just selling to a dealership (even if it means less cash).
The Process of a Private Sale
A private sale can become complicated if the car owner still owes money on their car. If there is an outstanding loan balance, this will need to be satisfied before the owner receives any money. Ideally, owners should pay off their loan, but if this isn't possible, then they need to contact the lender to inquire about how to sell their vehicle.
Those who own their vehicle outright should prepare their vehicle for being marketed online. Take the car to be professionally cleaned and detailed. If the owner doesn't have the budget for this, they might decide to detail the vehicle themselves.
In addition, the owner needs to understand any issues related to the car. These will need to be repaired and/or disclosed to the buyer. For example, owners might not need to fix any rusty or dinged spots on the paint, but they should photograph these areas.
Take the car into the mechanic to have it inspected. Remember that the condition impacts value. Fixing even small issues with the car can improve the value. It's in the seller's best interest to do this.
After all repairs are made and the car is clean, it's time to advertise it. Photograph the car inside and out and note any issues in the ad copy.
Sellers also should have a Carfax report available for potential buyers to review. They also should have all maintenance documents available, too. Buyers might request this.
Can I Let Someone Test Drive My Car?
When buying a car, most consumers opt for a test drive. This helps buyers understand how the car handles and if it's comfortable to drive. The test drive could make or break a purchase decision.
Car owners who are selling their car privately will likely have buyers ask to take a test drive. How does this work?
Yes, car owners can let someone test drive their car. CarGurus explained how sellers can do this safely, though. When allowing someone to test drive the vehicle, CarGurus advises car owners to map out their test drive route; the site notes that the drive should start and end somewhere public (like a grocery store or a bank).
The site also advises that car owners vet their buyers. This means that car owners need to talk to potential buyers, feel them out; get a sense of how they want to pay for the car and find out their location.
When arranging the test drive, ask for a driver's license and CarGurus advises that car owners should take a photo of the licenses (and send it to a relative or friend). Snapping a photo of the license isn't just to ensure that the potential buyer has a license but it also serves as a safety precaution.
Obviously, car owners shouldn't let the buyer take their car for a joyride alone. Go on the test drive and bring a friend or relative. Never go alone with a buyer. Again, start and end somewhere public.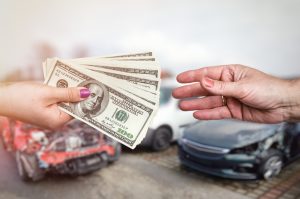 Finalize the Deal
If the buyer is ready to purchase the vehicle, car owners have to plan on how to accept payment. If there is an outstanding loan on the vehicle, the lender might have stipulations related to where the payment needs to be made (like at an affiliated bank) or how the purchase is conducted.
Those who own the car outright need to ensure that the financial transaction is secure and safe. For example, owners might opt to meet at the buyer's bank to handle the transaction.
What forms of payment are secure? Cashier's checks and secure mobile systems like PayPal, Venmo and Zelle could be good options, per KBB.
Other Tips When Selling Privately
When meeting with potential buyers, don't schedule meetings at home. This is a simple safety precaution. Instead, always choose a public place and always bring a friend or relative.
If a car owner just doesn't feel right about a situation, listen to the gut. Some buyers might try to lower the price, but if the owner doesn't agree it might just be a bad deal for everyone.
While some car dealerships could accept personal checks, private sellers aren't car dealerships. Instead, stick to verifiable and safe forms of payment. Some sellers might even only accept cash.
Before selling a vehicle to a dealership or to a private buyer, car owners also should be sure to locate the vehicle's title. The title has to stay with a car, and the vehicle cannot be sold without the title.
Who Buys Vehicles?
For car owners who don't want to tackle a private sale, there are other ways to sell a car.
Selling to a dealership might be the easiest option. Dealerships know the selling and buying process inside and out, and the sale should be pretty simple.
However, car owners might need to negotiate on price. Bring in any documentation about repairs to help with negotiations, and research the trade-in value via KBB before visiting the dealership. Car owners won't know if they are getting a fair price if they don't fully understand the value of their vehicle.
Car owners also need to remember that they will not receive as much money for their vehicle from a dealership as they would via a private sale. Dealerships need to sell the vehicle; they aren't buying the car to drive it. Dealerships will offer a lower price, because they need to build in their profit margin.
Car owners can sell to a dealership whether or not they are buying a car. If the car is used as a trade-in, car owners will see the price reflected in the purchase price of their new car. However, if car owners are simply selling to the dealership without buying a new car, they will receive a payment.
Online sites like Carvana also buy vehicles. These companies might include a form the car owners can fill out about their car to receive a price quote.
What's the Best Way to Sell a Vehicle?
Not all car owners want to sell their car privately. Some might find the process to be too involved and stressful. Owners have several options when they want to sell their vehicle. The best way to sell depends on the comfort of the owner.
In addition, some car owners might realize their car isn't worth much at all. These owners might have a completely different sales option: selling the car to a scrap yard!