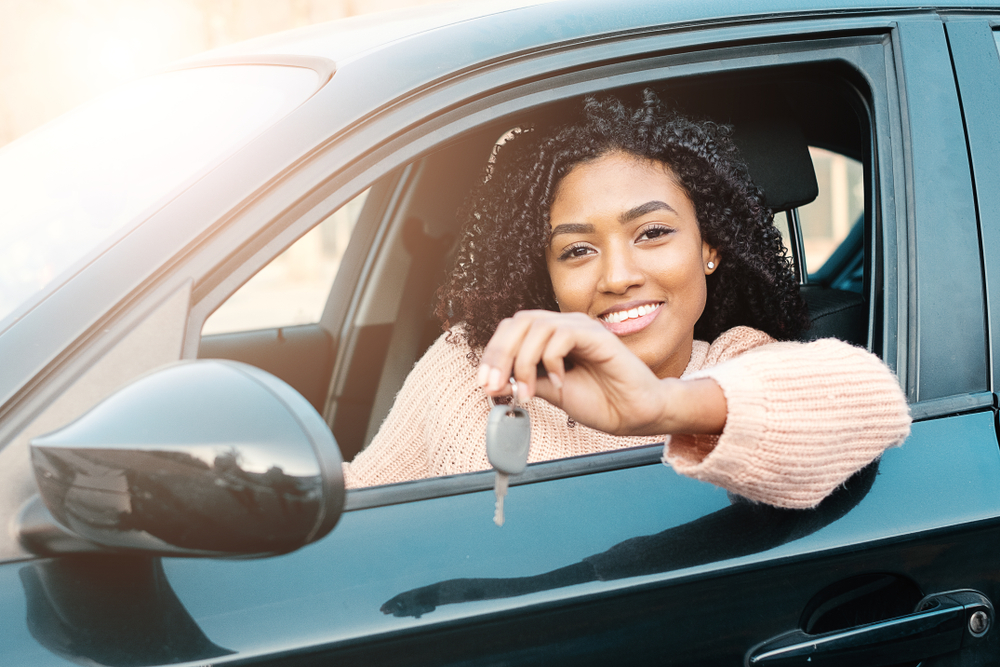 What is the Cheapest Car to Own and Maintain?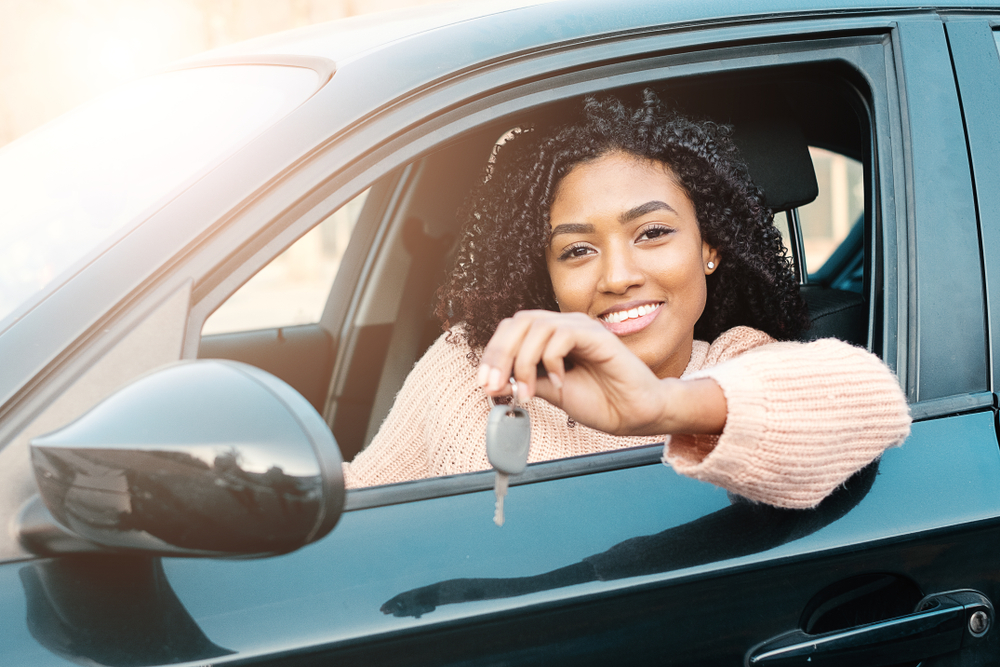 The price on the dealership's sticker might show buyers what they will pay for that car to drive it off the lot, but the sticker price isn't indicative of the true cost of ownership. Buying a car comes with expected costs like fuel, insurance and maintenance needs, too.

Cars also depreciate—or lose value—once buyers drive them off the lot. This devaluation also is a cost of ownership. Car buyers might wonder: what is the cheapest car to own and maintain? The cars that offer the lowest cost of ownership include:
2022 Toyota Corolla (compact car)
2022 Honda Accord (midsize car)
2022 Toyota Avalon (large car)
2022 Subaru BRZ (sports car)
2022 Acura ILX (lower-priced luxury car)
2022 Volvo X90 (luxury car)
All these options are, per Kelley Blue Book, the best (i.e. cheapest) cars to own in their class or segment. KBB determined cost of ownership according to multiple factors over five years:
While electric vehicles don't use fuel, KBB also ranked the best EV for cost of ownership. KBB named the Nissan Leaf as the least expensive electric vehicle to own. The least expensive hybrid was the 2022 Toyota Corolla Hybrid. Tesla's Model 3 was the least expensive luxury EV to own.

What is the Brand that Offers the Lowest Cost of Ownership?
KBB also named one brand as the best for cost of ownership. Toyota was determined as the brand that cost the least amount of money to own over five years. Both the Toyota Corolla and the Toyota Avalon were the cheapest cars to own for their class (or segment).
Toyota models also rank high for safety and dependability. In fact, many Toyota models have earned a Top Safety Pick+ or Top Safety Pick rating from the Insurance Institute for Highway Safety. In addition, several Toyota models also received the dependability award from J.D. Power.
The Toyota Corolla also is incredibly affordable and might be an ideal choice for buyers on a limited budget. The 2022 Corolla has a base price of $20,175. Buyers also shouldn't be surprised that it's rather budget-friendly at the pump, too. The Corolla has great fuel efficiency—31 MPG in the city and 40 MPG on the highway.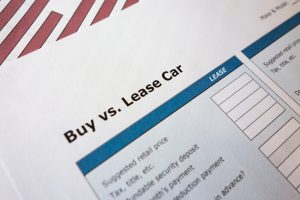 Is Leasing Cheaper than Buying?
Buyers who want to decrease their maintenance costs and perhaps their monthly payment costs might research leasing instead of buying a vehicle. With a lease agreement, drivers become long-term renters. A lease can extend for about three years.
During a lease, the dealership typically handles routine maintenance costs like tire rotations and oil changes. Drivers are still responsible for daily upkeep of their vehicle, though.
Lease payments are typically lower than monthly car loan payments. This is appealing for buyers who might want to drive a higher-end vehicle, as a lease lets them drive more cars for their money.
While costs can be lower for a lease, drivers do have more limitations. Leases come with mileage restrictions. Those who exceed the agreed upon mileage will pay a fee, and these charges could add up. In addition, if a driver who was leasing the vehicle returns the car in poor condition, additional charges may be applied.
Compared to buying a car, though, drivers who lease can save money on maintenance and those monthly payments. Lease payments also tend to cover the cost of the vehicle's depreciation, and the issue of depreciation for those who choose to lease might not really be as much of an issue as they don't own the vehicle. Those who lease do still have to pay for fuel costs, and leasing won't save them at the pump.
Are the Cheapest Cars to Own the Cheapest Cars to Buy?
While Toyota ranks as the best brand for models with low cost of ownership, are the vehicles on KBB's list of cheapest cars to own also the least expensive to purchase? Not necessarily. Some vehicles on the list are luxury models, and they are pricier than standard models.
In addition, the Toyota Corolla is not the least expensive compact car. That honor goes to a Chevrolet model. The Chevrolet Spark is less than $14,000. It also offers great fuel efficiency—30 MPG in the city and 38 MPG on the highway. While it might be the most budget-friendly option available, it still didn't take the top spot for cost of ownership
While buyers might eyeball that sticker price and assume it's the cheapest option, over the course of five years, the price tag might not reflect the true cost of the vehicle. Some models have more mechanical issues than others. In addition, insurance costs could be higher. Depreciation also cuts the value of vehicles, making them more expensive to own.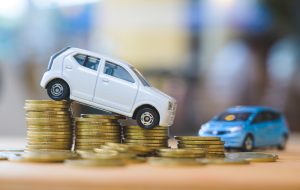 Why is Depreciation a Factor in the Cost of Ownership?
Most buyers understand that cars lose value as they age and rack up mileage on the odometer. However, buyers might not understand that the impact of depreciation is a cost of ownership just like fuel and insurance.
Depreciation is a hidden cost, but the effect of depreciation eventually hits the owner. Cars lose value, and the resale value impacts how much the owner receives for a trade-in or when they sell the car privately.
If a car's purchase price was $14,000, how much will the car be worth after 100,000 miles or five years of ownership? Some vehicles retain their value better than other models. The effect of depreciation is the cost of owning the vehicle.
What models aren't significantly impacted by depreciation? The site iSeeCars ranked the models that had the lowest depreciation. The top models for retaining value included:
iSeeCars' analyst noted that the Jeep Wrangler offers a design that is timeless, and this can help retain value. Plus, Jeep has a loyal following. Other vehicles on the list for lower depreciation included two of Toyota's pickup trucks, which were noted for their durability and reliability.
Buyers Have Options for Vehicles with Low Costs for Ownership and Maintenance
Buyers who are researching vehicles that are less expensive to own and maintain can check out KBB's rankings for cars, SUVs and trucks in each segment.
Buyers can find these vehicles and other models via Carzing. The site lets car buyers search for cars by make/model, price and body type. Search for a specific model, and Carzing will display all the nearby options. Buyers can sort their results by price, and they also can choose from specific features to further personalize their search.
Carzing also lets buyers get pre-qualified for financing. Find the loan options with the best terms, the lowest monthly payment or the best interest rate. Then print out a voucher to present to a participating dealership.
While buyers might focus on vehicles with the lowest purchase price, they also should consider the overall cost of ownership of different models. While a car can have the most budget-friendly sticker price, if it depreciates more than average or it's known for having expensive repairs, it might not be the least expensive model available.
When shopping for a new or used car, buyers can use sites like KBB and iSeeCars to find cars that have the lowest ownership costs and best value retention. Buyers can then search for these models via Carzing to see all the available options in their area.