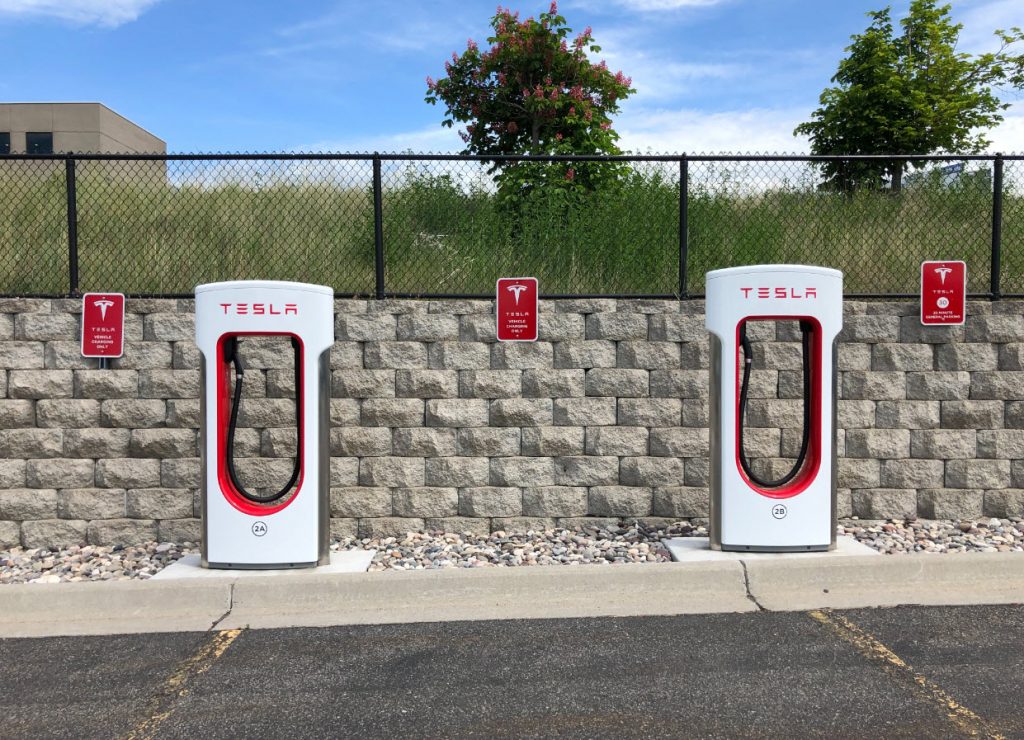 Facts About Tesla Motors: Can a Tesla Be Charged at Home, What Do I Need?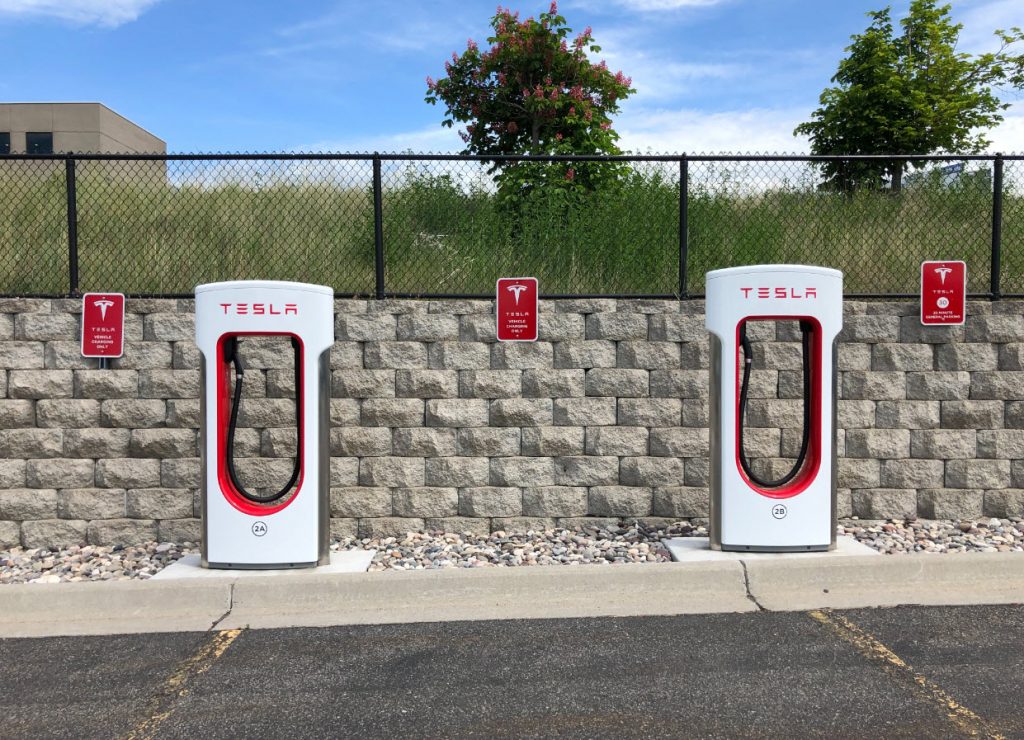 Elon Musk, a successful entrepreneur and engineer, has been the hot topic for a while because of his terrific invention in the form of Tesla motors. The company has seen a drastic success due to Elon's idea of electric cars which have received a lot of support from the government and other agencies. The cars that the company creates are made to work on electricity and batteries which can be charged. They are emission-free and would prove to be a great asset to our society, especially in this energy and environmental crisis.
The rivals of the brand have tried to get this kind of support for many years, but all their efforts were in vain. Tesla started receiving attention when it created a sports car that ran entirely on electricity, which made it the first of its kind. Auto enthusiasts and other motor companies paid great attention to such an innovative idea and started supporting the principles. This promising idea started gaining the public's attention as well as media's, and the Elon and Tesla motors started receiving the appreciation and support it very well deserved.
What should you know about a Tesla motor car?
Before answering the question 'Can a Tesla be charged at home, what do I need?' There are some things you should know about Tesla. Tesla motors are not just a tremendous example of innovation and advancement in technology, but they give you superior pride and a chance to own something that would define your exclusive personality. This is a car that can empower you in so many ways and make you feel like a more enlightened and nature-enthusiast person. Not just that, but cars produced by Tesla motors are known for their quality and style that is incomparable. The attitude that gets in you the moment you set yourself behind the car's steering wheel is an experience in itself. The car is not just going to save the Earth's fuel but will also benefit you in numerous ways, some of which are mentioned below:
When you own a Tesla motor car, you become an energy independent person who will not have to stand in line and wait to get the tank filled with petrol or diesel. Since these cars operate on batteries, you only have to wait for the batteries to get charged and you are ready to go for a long drive without any hurdles.
This is going to save so much cash as the price for fuel is reaching the sky due to lack of resources. But keep in mind, cars that can run on electricity and batteries are more prone to catch fire due to high electric charge and circuits running inside the car. Although Tesla is one of the safest options in electric cars, it still holds a risk. Therefore, before you decide upon the purchase, make sure you know all the merits and downsides of owning this car.
One of the greatest reasons to buy a Tesla car is to protect the environment from getting more polluted. These cars are known to emit zero percent of toxic gases to the atmosphere and will not contribute to growing pollution on roads.
Not only this, the specifications of this amazing automobile will also impress you immensely. Apart from being one of the classiest motors available in the market today, it also holds many features that make it a wonderful car.
You must be wondering how heavy the battery of this car would be, as it will support the entire functioning of the car. It turns out; this car's battery is lighter than most batteries present today. The car can only use specific car batteries that Panasonic develops. They are lighter and work perfectly for the car's uninterrupted services.
Because of these lightweight batteries, the car does not have to fight against the burden of batteries and can work fine and provide you with an ultra smooth ride to your destination. Additionally, the car doesn't consume a lot of battery energy as the main benefit of this car is low energy consumption. This gives you a chance to save up on cash even when it comes to batteries. Tesla cars are safe because of their low energy consumption, unlike other electric cars which are prone to fire hazards.
What are the charging options for Tesla motor cars?
Tesla cars are definitely seen as a luxury vehicle and are the most talked about electric cars. They are one of the best innovations of the century and are taking us towards a bright future. People who are thinking of buying of these extraordinary vehicles should know exactly how they work and what is required to use them properly.
Tesla cars come in two types of models, namely Model S and Model X. Both types need to be charged and used almost the same way. The battery of these cars can take up to an hour or even 12 hours to get filled properly. The time that the battery takes will depend on how much battery was consumed earlier. The charging options that the company gives you are of three types: when you purchase a Tesla car, one adapter that you get is for the normal wall mounted switchboards that can charge your car the same way any other electric device is charged. The other adapter that you get is for a high voltage switch outlet and the last one is for public stations especially established for charging your Tesla.
The first option of charging the car's battery, which includes a simple wall outlet, is the slowest of all the options and should only be used if you don't have any immediate need to use the car and you can leave the car for charging for hours. This charger is known as NEMA 5-15 and can provide an average of three miles per hour of charging. Therefore, use them for an overnight charge.
The second option, the high voltage chargers perform better than the previous option and work exactly the way a high volt plug point works for hair dryers or other machines. You can charge your model S Tesla cars in about 10 hours and model X Tesla cars in about 10.5 hours.
The third option is used for charging your car at public places. These charging stations are high powered and can charge the car in just 6-8 hours. You can get these switches installed at your home quite easily.
There is another category of chargers known as the Tesla superchargers which are available for you so that you can take your car for road trips. These chargers can charge your car in just an hour or two.
Can a Tesla be charged at home, what do I need?
The answer to the question, 'Can a Tesla be charged at home, what do I need?' is explained below with all the details that you need for charging Tesla at home. The best place considered to charge Tesla is at home. You can easily leave the car to get charged through the entire night and wake up to a freshly charge Tesla to take to work or a long drive.
There are certain things that you would need to get installed at your place before you can bring the car home. Let's divide the whole process into some steps that will take you to your answers:
Step 1: To get started with the procedure, you first need to locate an electrician who is an expert in installing high tech switches and plugs. You would also need Tesla power services from the main service center itself so that the necessary parts of the installation can be provided. By getting help from the service center it will assist electrician in understanding the procedure better. You cannot always find such services around you which is why contacting the people from whom you bought the car would be a better idea.
Step 2: The next important step that is needed is a wall connector for a 60 Amp circuit which should be installed in your parking space and should be closest to where your car would be parked. The distance should be as short as possible so that no interruption occurs in the circuit and the car gets the full charge without any lag. Make sure no hurdles occur in the distance as well. If you don't have much idea about the process, you can always check out suggestions online made by professional electricians.
Step 3: The next step is to order a wall connector which will suit your parking space and the circuit you got installed in your parking space. There are many websites and stores available which can get you the wall connectors you are looking for. If you are getting the work done by the Tesla Company itself when you buy the car, the company will get you the wall connector and save you the problem of looking for one outside.
Step 4: When getting your job done outside the company, you will need to schedule an appointment and a schedule for the electrician to come and do the necessary connecting work. The shipping order and schedule should be forwarded to the electrician so that the work can be done on time. If you want the work to be done by Tesla, you just need to mail the schedule and they will assist you quickly.
What products do you need at home for charging the Tesla?
Coming back to the question of 'Can a Tesla be charged at home, what do I need?', there are some products that the company recommends itself for you to have at home to charge the car.
The first product is the wall connector which will prove to be one of the most dynamic charging equipment of all. This can be used for Tesla model 3, model X and model S. This works with almost all sorts of power suppliers and can even be customized for better working with alternative electric sources. These connectors provide charging at a very high speed and are considered to be the most convenient option when it comes to home charging.
When purchasing a Tesla, apart from getting three adapters that are mentioned above, you also get a mobile connector which is used to connect to any sort of charging outlet and be used as a backup option if other sources are not available.
In case you live in an apartment building or a residence that is shared by you and other people as well, there are fewer chances of you having a private parking spot. To install a charging unit at such places could be hard as the owner may not approve of the changes and installation. To deal with such cases, Tesla also provides ideas and templates that help you request and convince the owner of your requirements.
Make sure you have a manual ready to understand the various parts of Tesla's charging unit. You will notice certain colors on every part of the installation which has a different meaning. You will also notice different parts of the cables which need to be understood as well.
When it comes to charging the car, the costs may vary from place to place the same way the cost for fuel varies. The electricity may seem costly if you depend on public charging stations more than charging it at home. Charging stations cost more for obvious reasons and you may spend a lot more money because of this.
Final words:
Apart from learning and understanding the information provided online about this innovation of a car, you should pay serious attention to the points given by the managers of the Tesla stores about the working and maintaining of this car. The working process and handling process of such high tech electric cars can be a bit confusing and new problems may arise if you do not know how to handle your new car.
Get a Tesla and enjoy the various changes that are about to come your way. This innovation of a car is surely an investment and a statement that you can create about yourself in public.