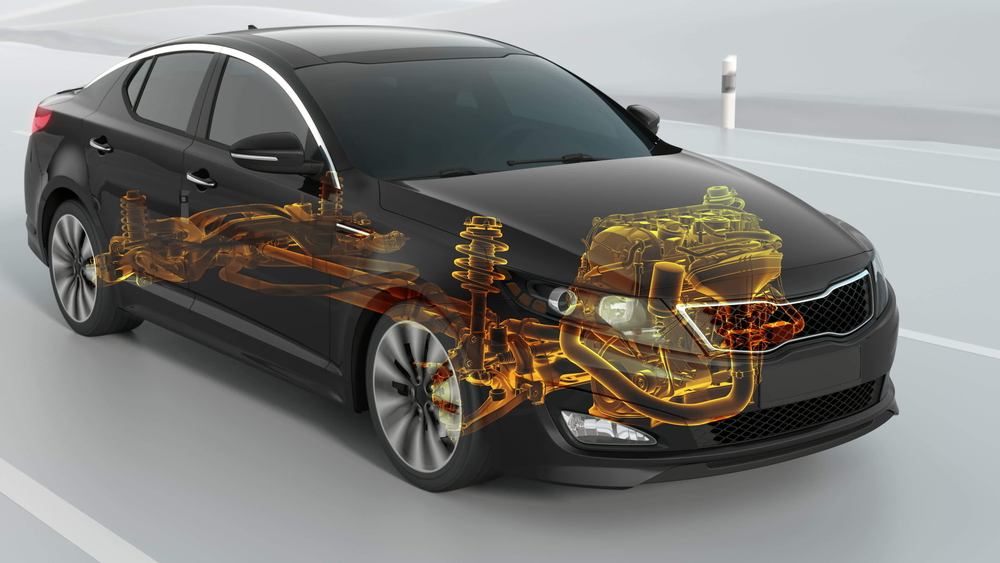 Here's Why the Most Economical Diesel Vehicles Aren't the Most Economical Options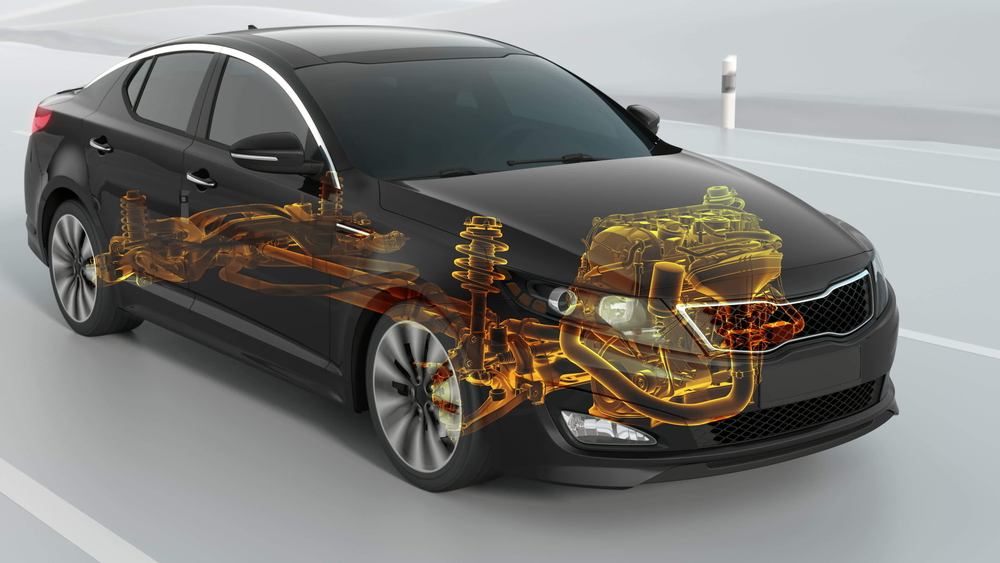 At one time, diesel vehicles were all the rage. This engine type offers more power than a standard fuel-injected engine, and diesel cars were often advertised as being more fuel efficient, too. Gas prices including diesel fluctuate with the market, which means the price at the pump for diesel wasn't always easy on the wallet. Yet, this engine promised high MPG and many buyers bought into the diesel trend.
While diesel cars might have once had their 15-minutes of buyer fame, these vehicles are no longer the most economical choices on the market. Their fuel efficiency might have been exaggerated, and now, as more consumers are looking for eco-friendly options, diesel engines aren't the greenest, cleanest choice for the environment.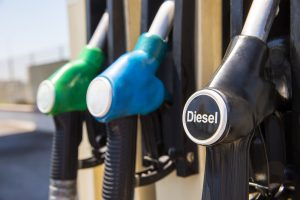 Why Was Diesel So Popular?
Volkswagen once offered a diesel engine that promised fuel efficiency, and, in some cases, it really delivered on that promise. Nearly a decade ago, Green Car Reports highlighted a couple who drove their Passat more than 1,000 miles on one tank of gas.
According to the site, this was about 84 MPG. Such a figure is beyond many hybrid models, which typically offer around 50 MPG (give or take). Two other drivers posted similar MPG with a Passat TDI. They even elicited a mention in the Guinness Book of World Records for the lowest fuel consumption for a vehicle that wasn't a hybrid.
What happened to these efficient vehicles, and why aren't they more popular than hybrid models? Unfortunately, while Volkswagen's diesel options seemed to be extremely fuel efficient, the manufacturer also was caught up in a scandal related to the emissions from the engines.
It was alleged that many vehicles were releasing emissions that exceeded what is acceptable by federal regulations. According to The Street, "…certain diesel models of the Volkswagen Touareg (2014), Porsche Cayenne (2015) and several 2016 Audi models were also outfitted with defeat devices, aimed to cheat emissions tests."
After the scandal, VW stopped manufacturing vehicles that are powered by diesel. Now diesel engines are typically relegated to vehicles that need the engine type for more power—like pickup trucks and/or sports utility vehicles.
While VW might have been the big name in diesel car production, other manufacturers also included diesel cars in their lineup. Chevrolet offered a diesel option for its now retired Cruze model. Audi's A8L sedan was diesel powered, and BMW also offered a diesel sedan.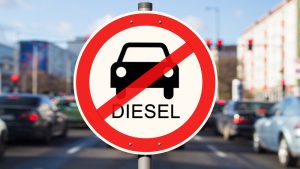 Why is Diesel Now Unpopular for Cars?
Volkswagen's scandal likely put a wrench in its diesel car offerings, but the car industry also has shifted to more energy-efficient engine designs. In a CNET article about BMW pulling the plug on its diesel options, tighter regulations, decreased buyer interest and a concentration on hybrids were all cited as reasons for the manufacturer's decision.
Hybrids and electric models are the most energy-efficient models available, and they are better for the environment. Unfortunately, buyers also just stopped having a love for the diesel car.
While diesel engines had the power to maximize fuel efficiency, they still contributed to harmful air pollution. As hybrids operate on both a standard fuel-injected engine and battery power, they can offer reduced emissions (once the battery power is enacted).
Electric models don't have tailpipes because they don't contribute emissions into the environment. These models are the greenest and most air-friendly options for consumers who want to decrease their individual carbon footprint.
While all vehicle manufacturing—including electric models—causes an environmental impact, the daily driving of an electric vehicle does not contribute to air pollution. For this reason, many eco-conscious consumers prefer these vehicles.
Most Economical Diesel Trucks
While diesel engines are no longer offered in standard cars, diesel engines have not been discontinued. This engine type is still offered for pickup trucks, certain SUVs, and crossovers, too.
Diesel engines offer more power, and this makes them ideal for towing or hauling heavier loads. A diesel engine is often an upgraded option for many trucks and SUVs, however.
What about fuel efficiency for trucks and SUVs equipped with diesel engines? Do drivers still enjoy maximum MPG?
When a buyer opts for a diesel engine for a truck or SUV (like a Jeep), they might be gravitating towards this engine simply for its power and not for any fuel efficiency benefits. SUVs and trucks are heavy vehicles, and their engines are larger by design. These two factors often decrease the fuel efficiency of the vehicle. A diesel F-150 SuperCrew, for example, will get about 22 MPG.
For a truck, even Car and Driver notes that the figure isn't terrible. However, 22 MPG is not considered extremely fuel efficient.
Ford now offers its F-Series in a hybrid option (with a slightly higher MPG). In addition, Ford also has released the Lightning—an electric pickup truck. The hybrid might offer better fuel efficiency, but it doesn't seem to offer the same towing power as a diesel.
While the hybrid can tow up to 12,700 pounds (with certain specs), the Lightning can tow between 7,700 to 10,000 pounds. However, an upgraded diesel engine for the one-ton pickup—the Ford F-350—can tow more than 20,000 pounds.
Will Electric Overtake the Diesel?
Electric pickup trucks are becoming more prevalent in the market. Ford offers the Lightning, Rivian also offers an electric pickup model and the Chevy Silverado are electrified, too. Will electric pickup trucks overtake the diesel engine?
When it comes to the environment, diesel can't compete with the emission-free electric engine. However, many pickup truck buyers opt for diesel engines for their power. While electric pickups offer decent towing capacity, they cannot yet match the power of the V-8 diesel.
For buyers that need to tow massive loads on a job site, diesel still holds the buying power. Yet, as electric engines become fine-tuned, perhaps they will be able to match or even surpass the power and capabilities of the diesel engine.
Range also is a consideration when researching electric models. While the fuel efficiency of a diesel engine is measured in MPG, the efficiency of an electric truck is measured by its range. The Ford Lightning has an estimated range of 230 miles, the Silverado is rumored to have a range of 400 miles, and the Rivian R1T has an estimated range of 314 miles.
Use Carzing to Find the Most Economical Diesel Truck or SUV
Buyers who need maximum towing capacity might gravitate towards a truck or SUV with a diesel engine, and Carzing can help them find the best trucks and SUVs for their budget and towing needs. Use Carzing to shop for vehicles by body type, price or make/model.
When buyers are searching for diesel trucks or SUVs, they can begin their search by selecting the vehicle body type. Carzing will show all the results nearby; buyers can narrow down their results by selecting 'diesel' from the fuel option. They also can set parameters based on their budget.
Once buyers find the vehicle that fits their budget and driving needs, they also can use Carzing to get pre-qualified for financing. In order to get pre-qualified, buyers will need to submit basic information related to their job history, their mortgage/rent payments as well as contact details.
Carzing will display all the financing options for which the buyer could qualify. Buyers can select the loan option based on the best monthly payment amount or even the loan term (length). Carzing also helps buyers understand how much they will need for a down payment.
Buyers can print out a voucher that includes the details of their financing to present to a participating dealership. Carzing helps simplify the car buying process by enabling the buyer to complete the basics of their search at home. With Carzing, they can find their favorite car, locate it at a nearby dealership and even get pre-qualified for their vehicle financing.
The dealership visit can be more relaxed, less time consuming and focused on completing the credit application to secure financing, taking a test drive of the vehicle and finalizing the deal on their new SUV or truck.